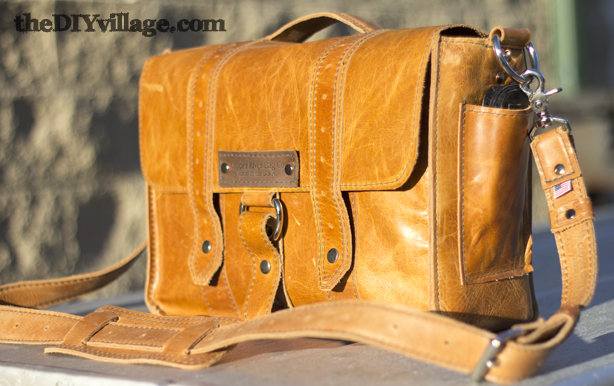 From the moment I bought my first camera, I've struggled to find a camera bag that met all of my needs.  I needed a camera bag that was rugged and durable, but also stylish and professional. Most of the camera bags that I found met my basic needs, but just weren't what I had in mind.   That is until I happened upon the Copper River Bag Co. website.  This is such an amazing and unique company!  They take care and pride in handcrafting each and every one of their bags.  As I began looking through the different makes and models of available options, I saw more than just camera bags.  I found beautifully handcrafted laptop bags, iPad bags, and even more!  And each bag comes with a 100 year warranty…(Insert double-take) Yes, I said 100 year warranty!  Sounds like a company that takes customer satisfaction pretty seriously!  Well, I was sold just by the website!  I had to have one of these camera bags! And as luck would have it, Copper River Bag Co. was kind enough to send me a 14″ Sergenti Voyager camera bag to try out.
When I received my new camera bag, I felt like Christmas had come early!  I was excited to see the bag that the Copper River Bag Co. team had crafted just for me!  As I removed the Voyager Camera Bag from the wrapping, I was awestruck to find that the quality of these bags are even far greater than what their website could describe. From the quality of the full-grain leather to the d-rings, rivets, and snaps…Everything was more beautiful than I could have imagined!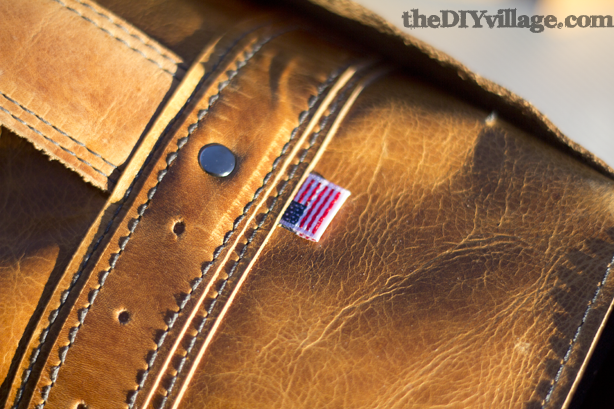 The Voyager camera bag is made of unique hand-cut full-grain leather.  Each bag has its own unique natural brands and markings and is skillfully crafted with care by the Copper River Bag Co. team!  The brand marks on the leather and the perfectly imperfect stitching of the Serengeti Voyager bag reminded me of my favorite worn in leather baseball glove!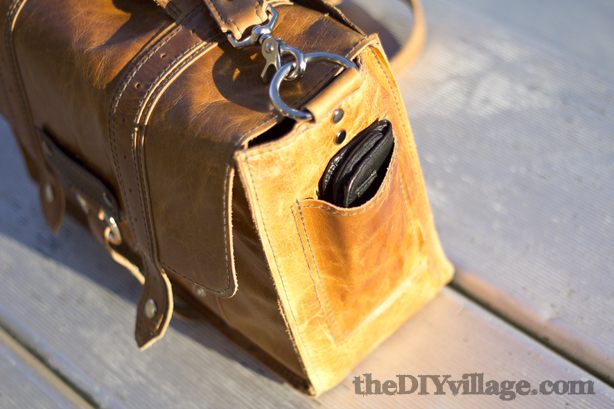 There are pockets on each end of the camera bag, large enough to fit a smart phone, wallet, or in my case, a memory card storage case.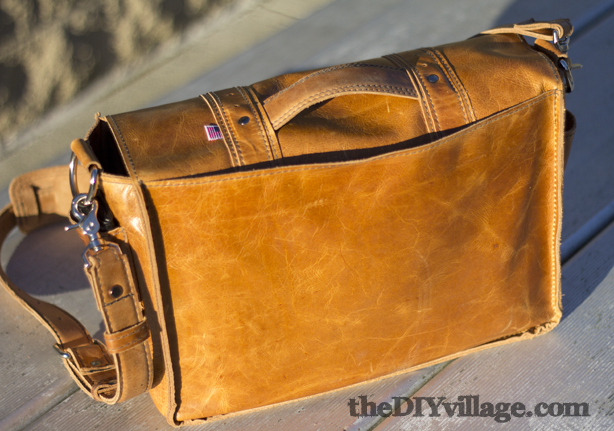 There's a larger outer pocket on this camera bag spacious enough to hold charging cords, itineraries, or for some of us who still need a refresher every once in a while…a camera manual!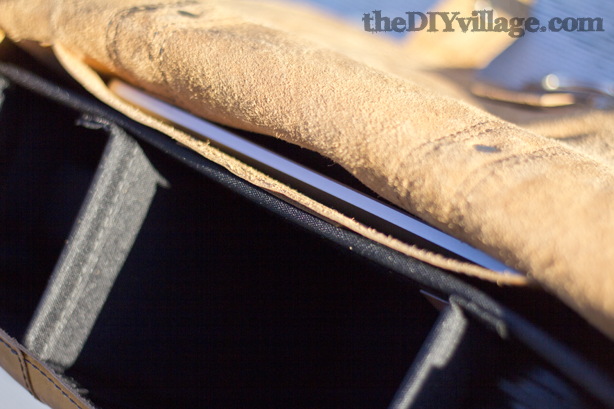 Inside, it even has a pocket large enough to fit most any tablet or small notebook computer.  I'm still lugging around the 1st gen iPad and it fit in the pocket splendidly.  I do wonder how snuggly one would fit with a bulky case, but nonetheless, I was happy to find that mine fit nicely!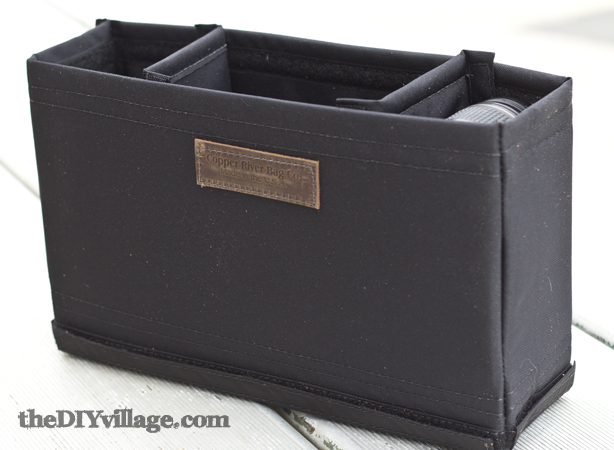 The camera insert is made of a water resistant nylon shell and comes with 2 padded dividers that allow you to customize the storage space. For added protection the insert also has a removable padded water resistant bottom and padded sides as well!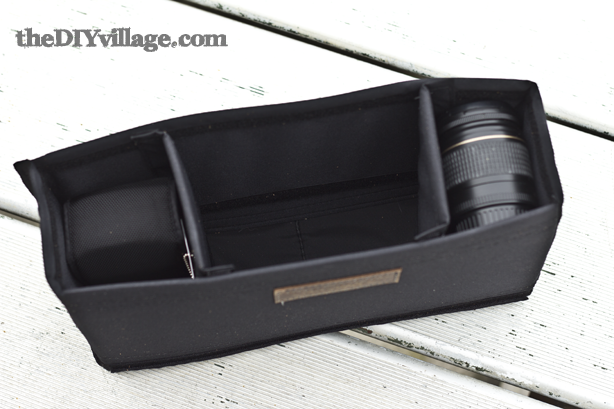 I found the insert to be more than spacious for my needs. I've managed to fit my Canon 60D
 with a battery grip, 3 lenses (50mm
, 100mm
, 18-55mm
), and a Canon 430EX II Flash
, all into the insert.   I'm convinced that I could fit more in as well, but haven't found the need to yet!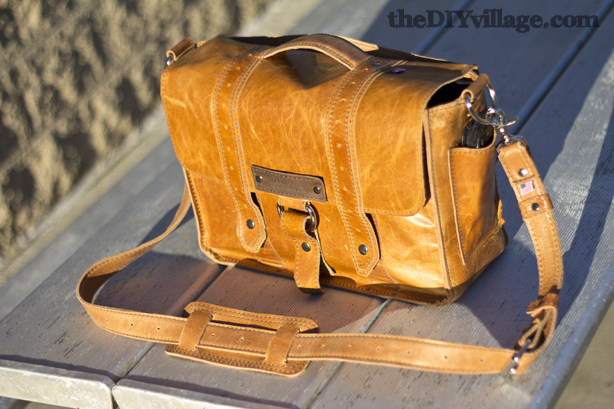 The shoulder strap is easily adjustable and I was happy to find that it could even accommodate my 6′-5″ frame!  (For those of you vertically challenged folks, no need to worry, there's plenty of adjustment to accommodate a smaller framed person as well)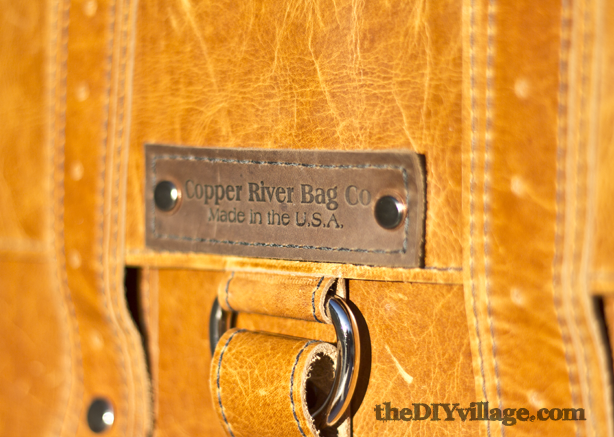 Overall, I am in LOVE with this camera bag and the company who makes it!  Copper River Bag Co. is a rare breed of artists and crafters that take pride in producing a high quality, American made product that will last the test of time!  Their bags range in price approximately from $68-$270 depending on which options you choose.  At first glance, it seemed a bit pricey, but after using one of their bags for a few weeks, I can attest that they are worth every penny!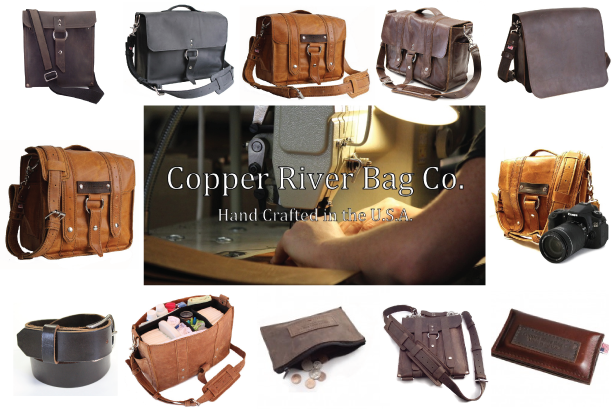 While I was on their site, I explored what other products that Copper River Bag Co. makes.  I was impressed to find such a large array of full-grain leather handcrafted items!  A lot of which have been added to my birthday and wish list!  The Stanton -13oz Leather Belt, the Classic iPhone Wallet with Label, and their Leather Utility Pouch have definitely caught my eye!   Jacque, my wife and the other half of The DIY Village, has even started eyeing of few of the bags that Copper River Bag Co. has available.  She's hoping sometime in the near future that we'll find a need to invest in the Georgetown Travel Diaper Bag!
If my experience with their camera bags is any indication of the quality and care they offer with the rest of their products, consider me sold!
Disclaimer: Copper River Bag Co. provided me with a 14″ Serengeti Voyager Camera Bag for review, however, my opinions found here within are honest and my own.  There are affiliate links in this post.
If you're interested in seeing some other products that have received The DIY Village stamp of approval, be sure to check out how Bondo saved the day for us , our take on Fish Foam Window Cleaner, and our review of 3M Worktunes!