When it comes to creating art with little ones it seems like I always see the same things.  A handprint heart or a butterfly foot, while they are cute as can be sometimes it's fun to step outside of the box.  I have been dying to create some art for our home for years now, but never really had any inspiration.  But recently my vivacious 15 month old has inspired me to create custom artwork from the heart for our home!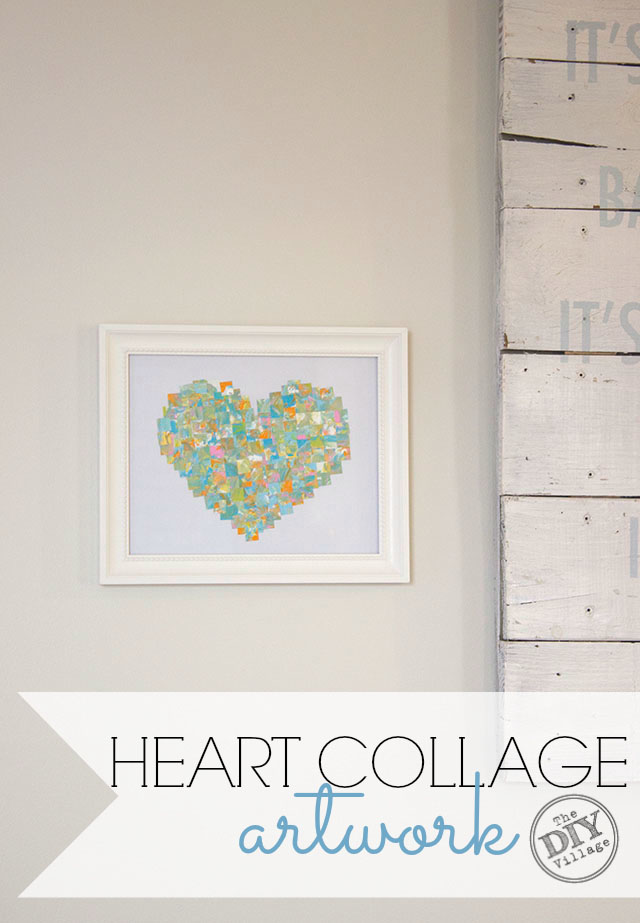 Before you get started on your heart collage artwork you are going to need a few things- (this post contains affiliate links)
MATERIALS:
Craft Paints – a few different colors that you like
Heavyweight Art Paper
Ruler
Pencil
Scissors
Glue Stick
Picture Frame
Heart Printable
Toddler or kiddo that loves to paint!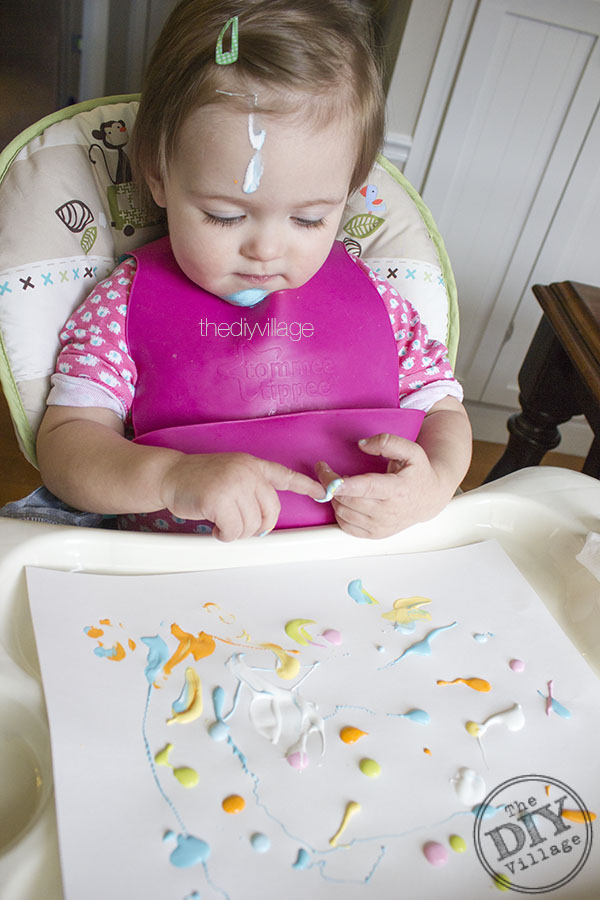 Depending on the age of your child you may need to help them put the paint onto the paper.  I dropped different colors onto the paper in a random pattern and let our little one have at the paint!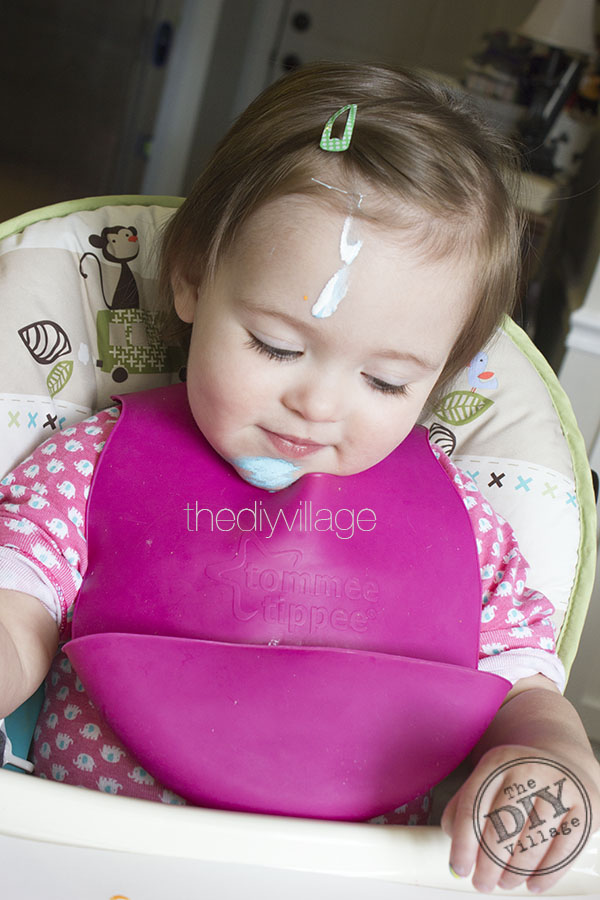 Her first step was to paint her face but quickly moved onto moving the paint around on the paper with her fingers.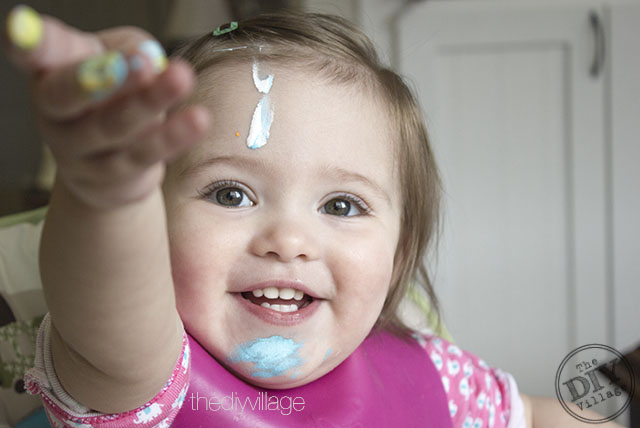 And made an attempt to get the camera while she was at it!  Let your kiddo paint for as long as they like!  The page doesn't have to be completely covered but you do want a good portion of the page painted.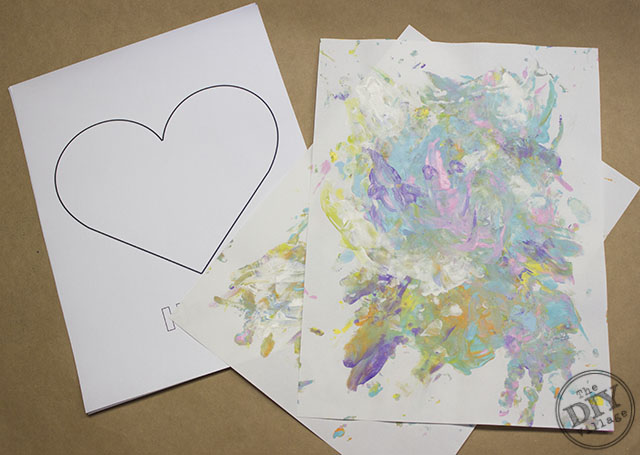 When they are done painting they will look something like this!  Colorful huh?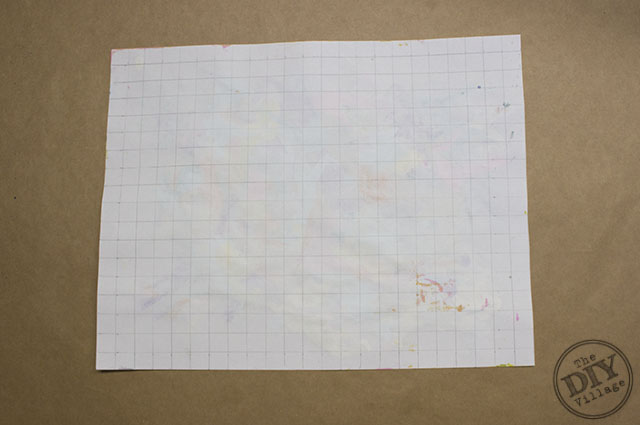 When the paintings have dried turn them over and grid the back off.  I chose to make my marks every 1/2″ since the heart we will be making is not very big.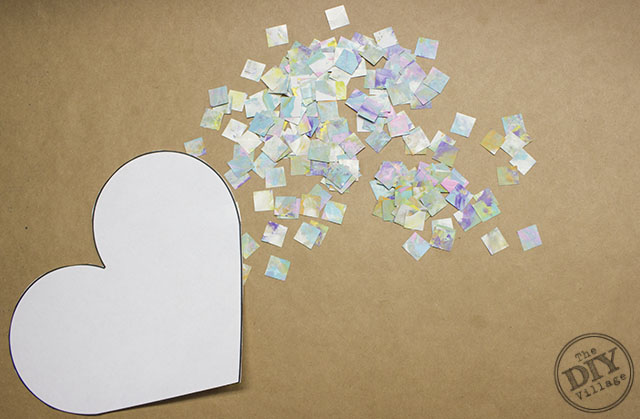 Cut the heart out and cut the painting into 1/2″ squares.  Now for the fun part!  If your kiddos are old enough you can have them start placing the squares onto the heart, making sure to glue them down as they go.  In my case our little one is still to small to be gluing anything so I was able to just let my creative juices flow and was able to create my own random pattern.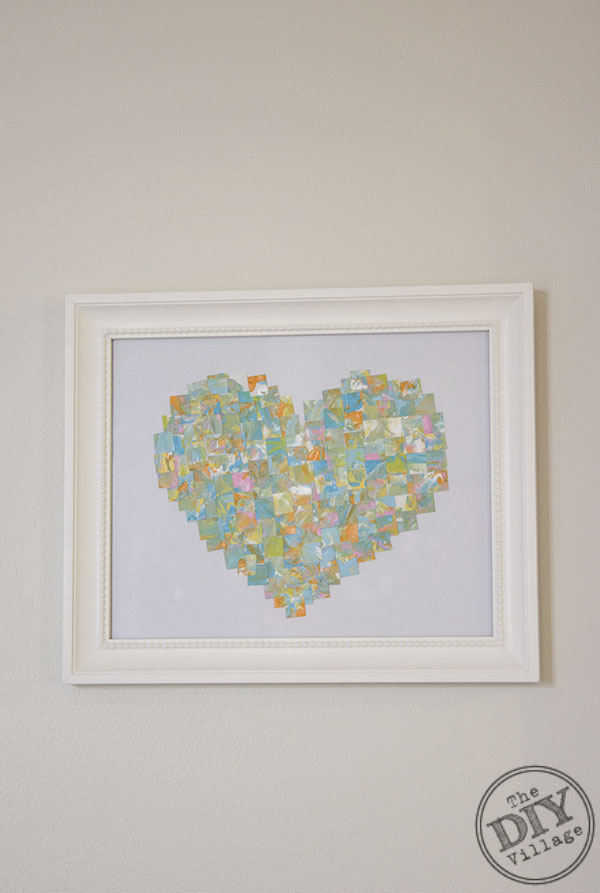 When I was done I put the artwork in a frame and hung it on the wall.  The best part about this artwork is that it's one of a kind. No matter how many finger paintings my daughter does she will never do one like this again.  And I will never place the squares on the heart the same way again!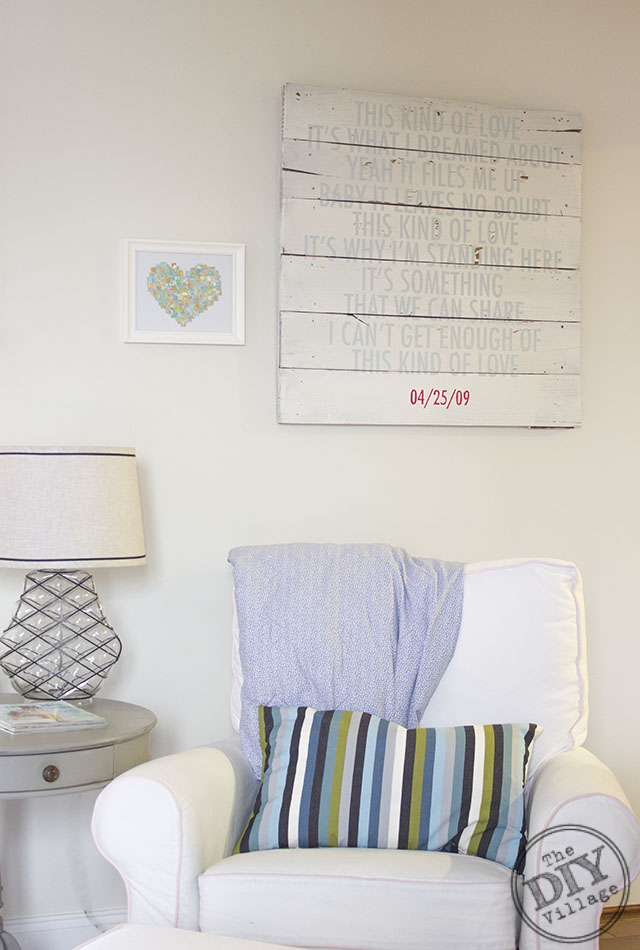 I added her artwork to a wall in our family room that has been in much need of something else!  I'm positive in the next few years there will be more custom art projects that will help fill this wall!