What's the fun of a locker unless you can bling it out?  I really don't want to age myself but back in my day if you had a locker mirror you were pretty much guaranteed to be class president.  Well, maybe no that extreme but pretty close.   These days you can find all sorts of awesome things even chandeliers.  Since I'm fairly frugal I decided to make my own DIY locker chandelier.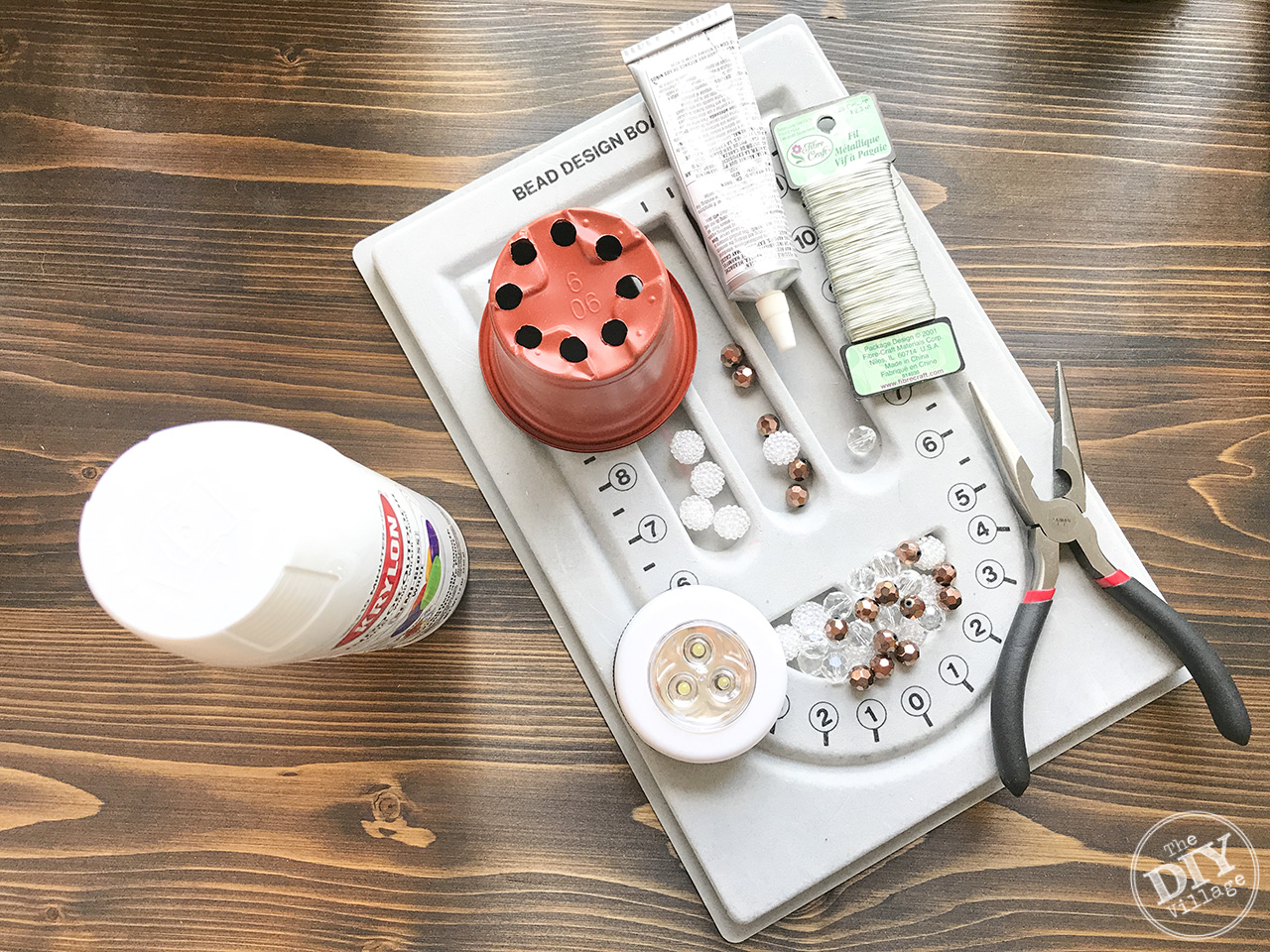 Materials: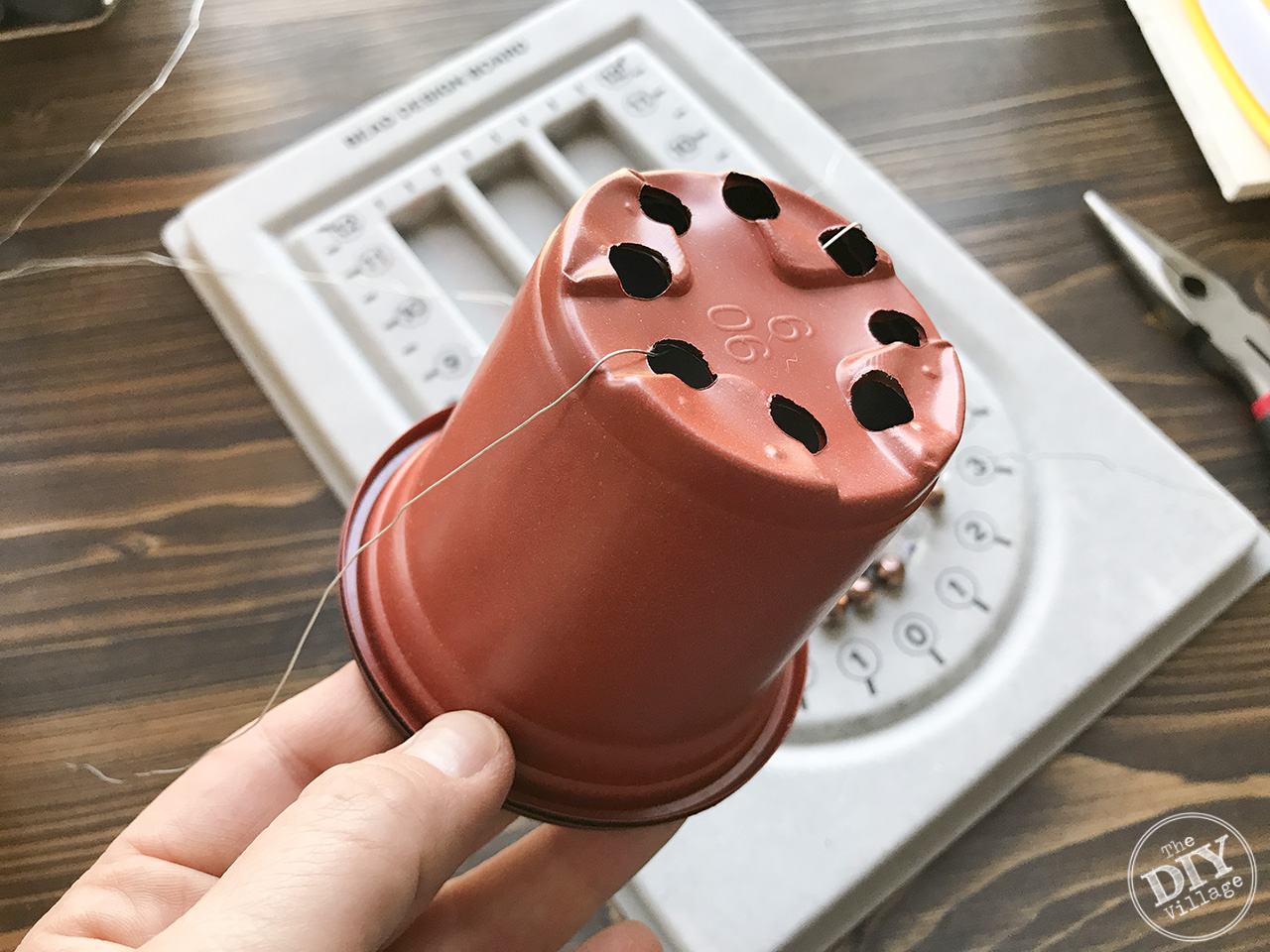 Before getting started paint the pots white with the spray paint and set aside to dry.  Measure out the desired length of wire and weave it through the base of the pot.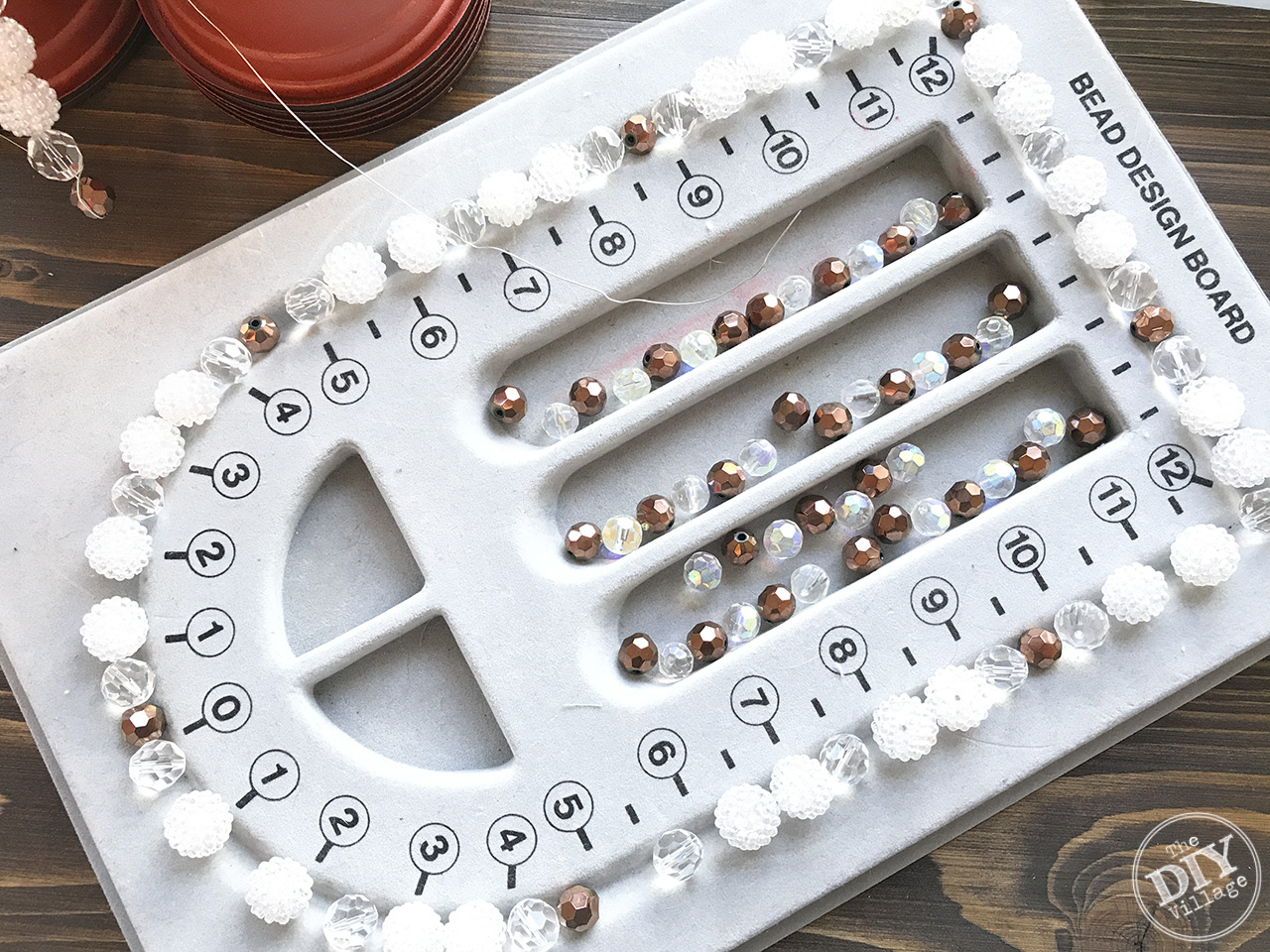 It helps to lay your pattern out ahead of time so you can see exactly what you are going to be doing.  String your beads looping the wire through the last bead and wrapping it back on itself.  Continue around the pot until the entire pot is covered.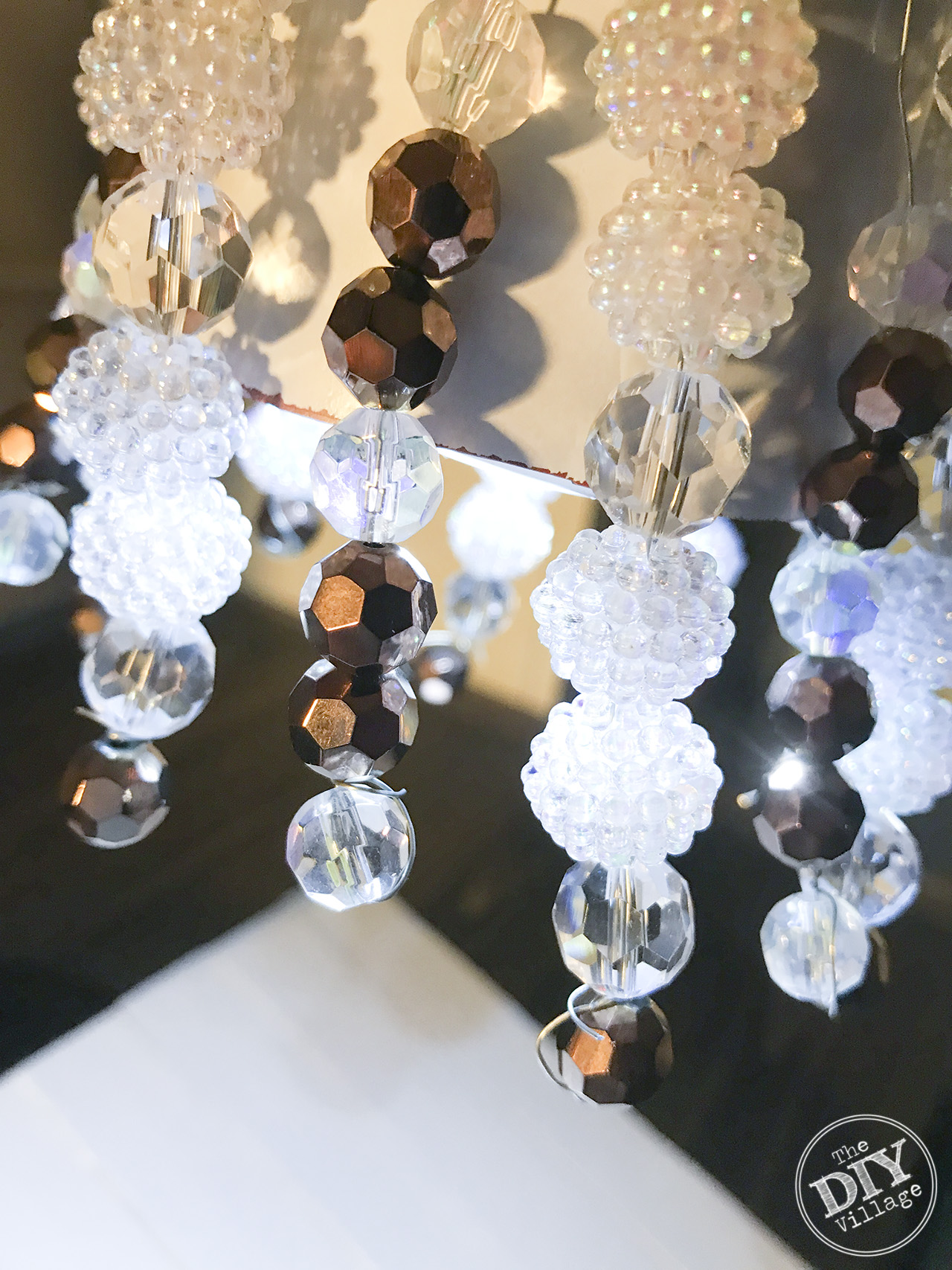 Put a small bead of liquid adhesive around the outside of the LED light and insert it into the base of the pot until the fit is snug.  Adhere the magnets to the top of the pot.  Let them dry over night.   The next day your DIY locker chandelier is ready to hang in your locker!