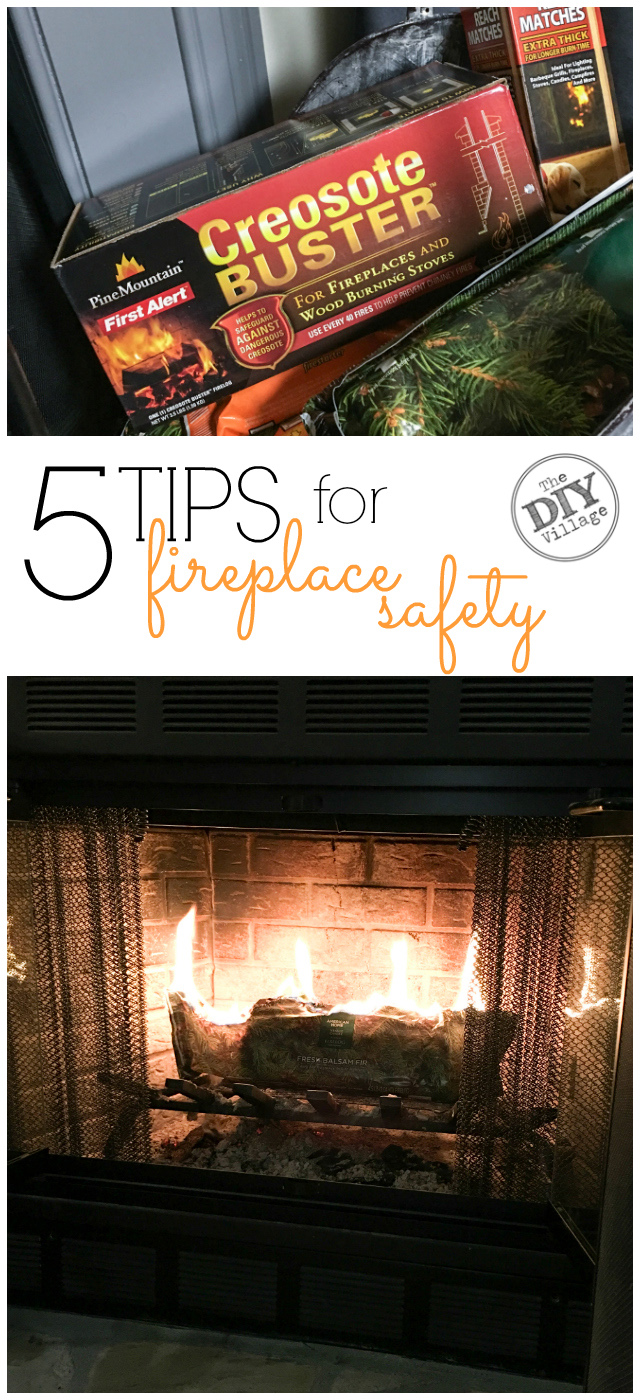 Owning a home with a fireplace comes with responsibility. Home fires can and do happen.  I'm going to share with you 5 quick tips to get you started to making sure your fires stay safe.
1.  Open the Damper
The Damper must be kept open until fire the is completely extinguished.  If you are burning a 3 hour log, like the Pine Mountain Balsam firelog, even after the 3 hours have passed you will sill have smoldering embers. Smoldering fire can create gases that contain carbon monoxide and we know carbon monoxide is bad.  If you have fireplace doors close them once the fire has gone out, but make sure to leave the damper open.  
2.  Only Burn Seasoned firewood or Manufactured Fire Logs
Seasoned Firewood is fancy term for dried wood and containing less that 20 percent moisture.  Broadleaf hardwood deciduous trees burn the best.  The tree that fell down in your backyard last week is not a good option for you or your fireplace.  An even better option to firewood is to use manufactured firelogs.  Pine Mountain firelogs are environmentally friendly, producing up to 80 percent less carbon monoxide and up to 75 percent less particulate matter. They are green and burn clean.

3.  Pull Fireplace Curtains Closed
Pull the fireplace curtain closed, making sure to leave the doors open while your fire is burning.  Keeping the curtain closed helps to contain embers and reduce the risk of possible floating embers landing where they shouldn't.  Keep it simple and keep them closed.
4.    Consider a Fireplace Screen
If you have little kids running around or brave animals consider a secondary buffer like a fireplace screen.  The fireplace screen will help keep little fingers from touching a hot fireplace surround or worse the actual fire.
5.  Use a Pine Mountain Creosote Buster Log every 40 Fires
Creosote logs like the Pine Mountain Creosote Buster should be used after every 40 fires, a minimum of once per season, to help reduce the dangerous creosote build up on the chimney wall.  Why's that important? The Creosote Buster firelog reduces creosote buildup and the chance of a home heating fire.  According to a National Fire Protection Agency report on Home Structure Fires, the number two cause of civilian structure fires is home heating.  The Creosote Buster firelog removes twice as much creosote as the Chimney Sweeping Log (CSL).  It can be used in wood fireplaces AND wood stoves, is all natural, contains no wax, and is easy to use.  All of these combined make this product a must for the annual maintenance of your fireplace.
To learn more about Pine Mountain and their awesome products:
Like & Follow on Facebook
Subscribe on YouTube
For a quick reference of the tips discussed in this post, check out the video below.