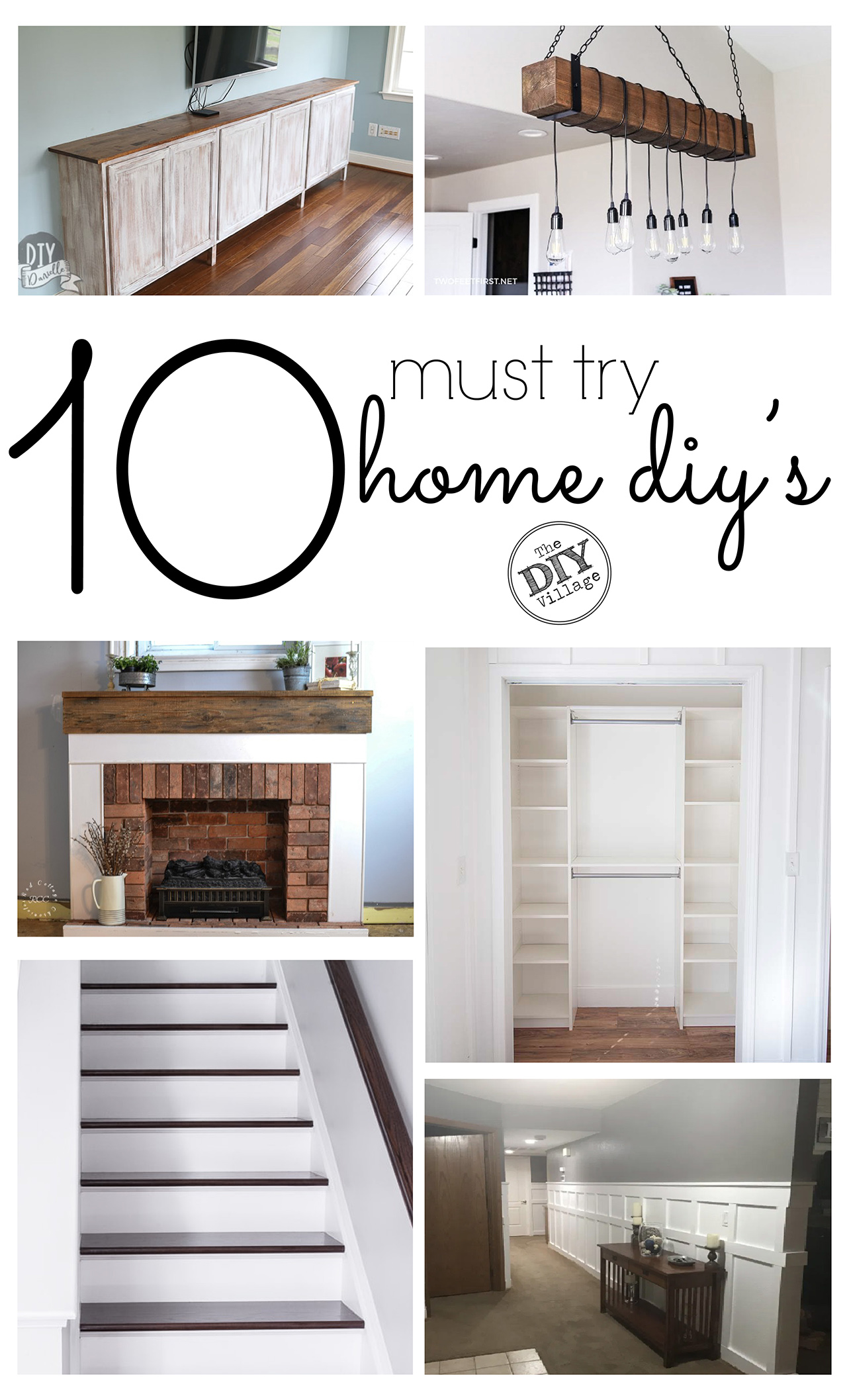 There are easy ways to update your home often on a budget.  I'm sharing with you 10 must try home DIY's that will have you loving your home again!
Update your closets with this great IKEA hack. The best part?  It's under $100!  Talk about awesome, closet systems can get very pricy.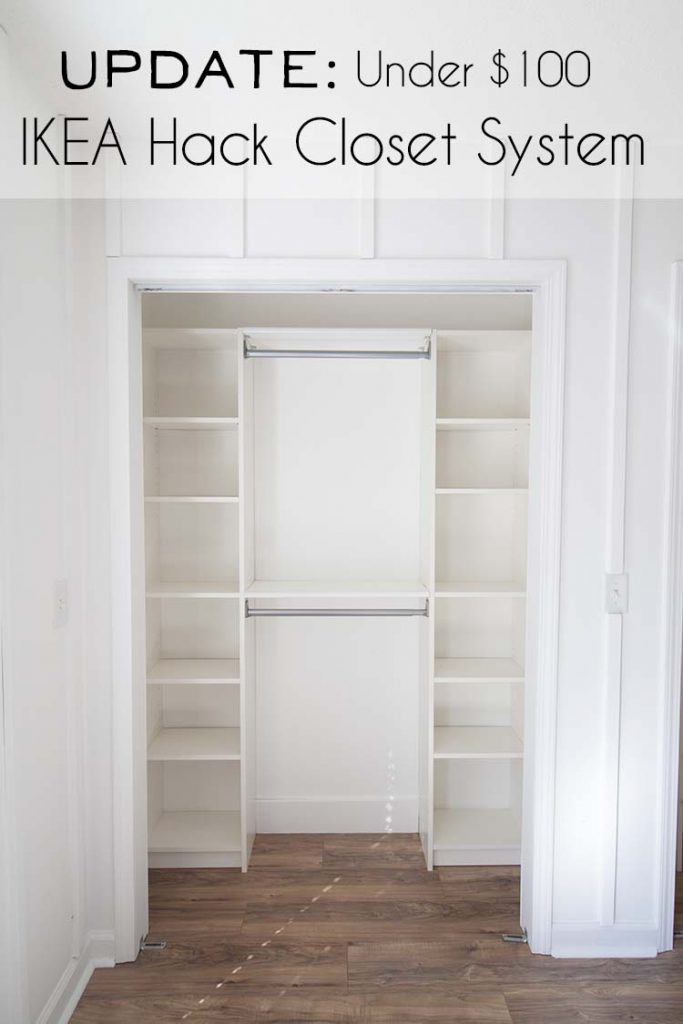 2.  Take advantage of your wall space with this awesome DIY storage cabinet.  Not only is it functional, but beautiful as well!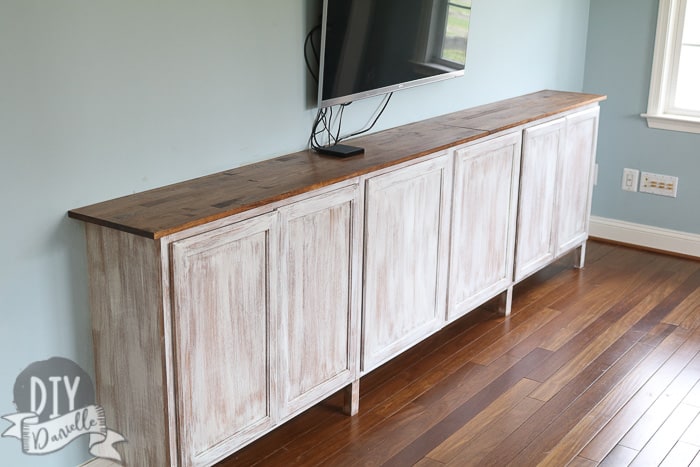 3.  Want to update your lighting? This barnwood beam chandelier is so beautiful and chic to boot!  Definitely a show stopper!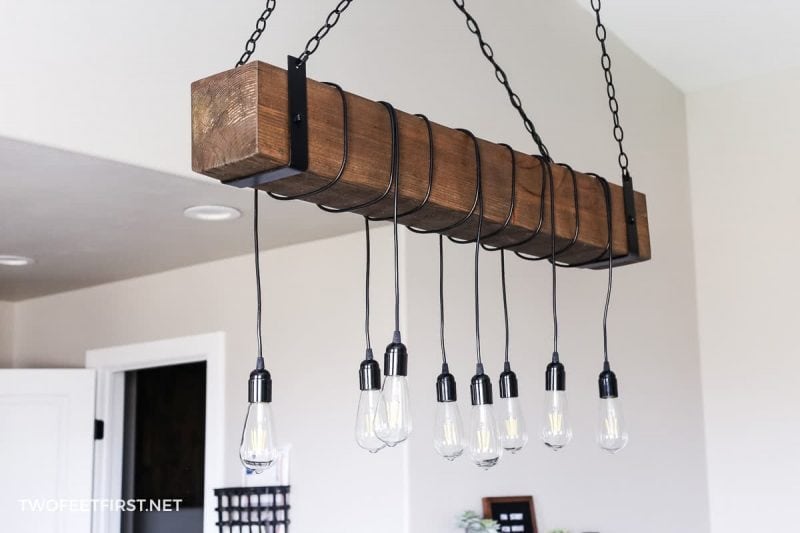 4.  Beef up your existing fireplace with this great tutorial. From the sleek lines of the sides to the beautiful wood mantel, this is a great project for any home!
5.  Wood stairs receive a lot of wear and tear from daily use. Update them with fresh paint and new caulking to make them good as new!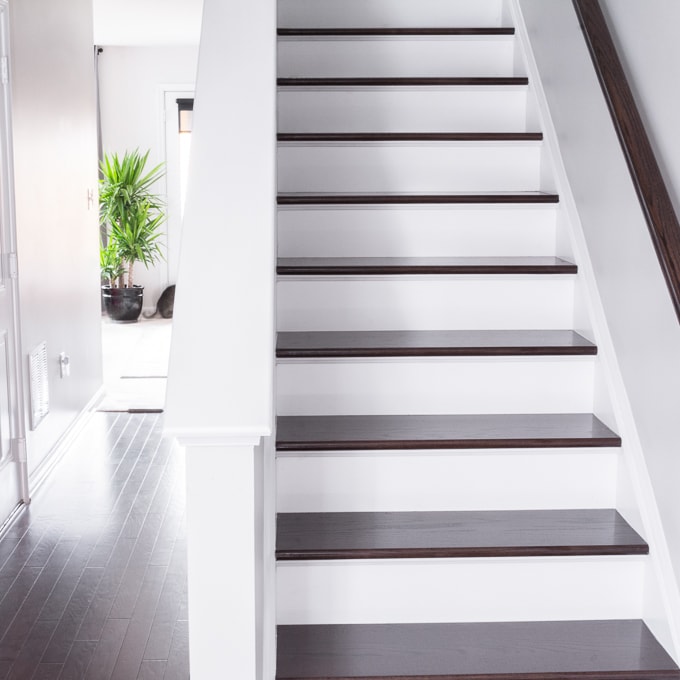 6. One of my favorite updates to any home is adding ship lap.  Ship lap is not only cost effective it has a big impact on even the smallest spaces!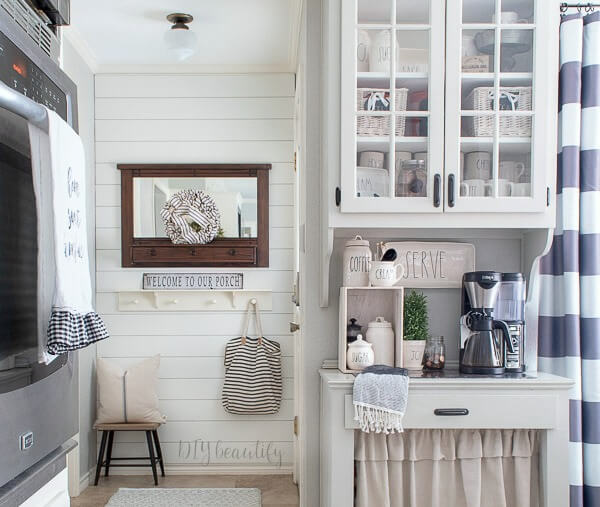 7.  If you don't have undermount lighting in your kitchen you are really missing out.  It adds such a touch of class for very little.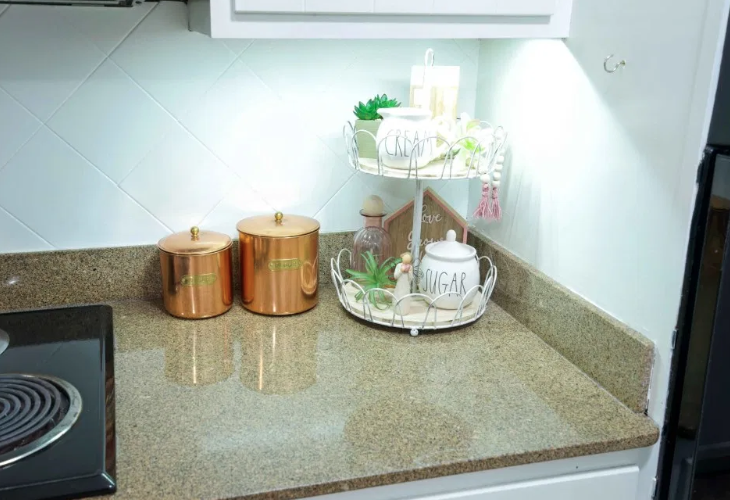 8.  Don't just hang your every day store bought shelf, when you can make your own to fit the specifics of your area.  Add a little crown moulding and you have a fun, functional crown moulding shelf!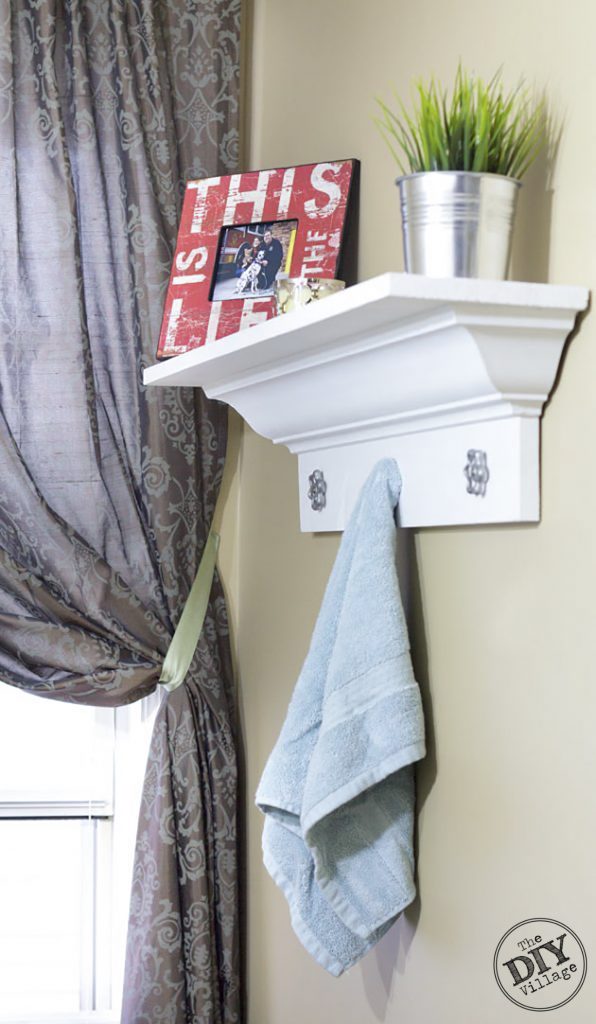 9.  Trim moulding is a great way to add architectural interest to a long wall or any room for that matter.   One of my favorite looks is board & batten. So rich and classy!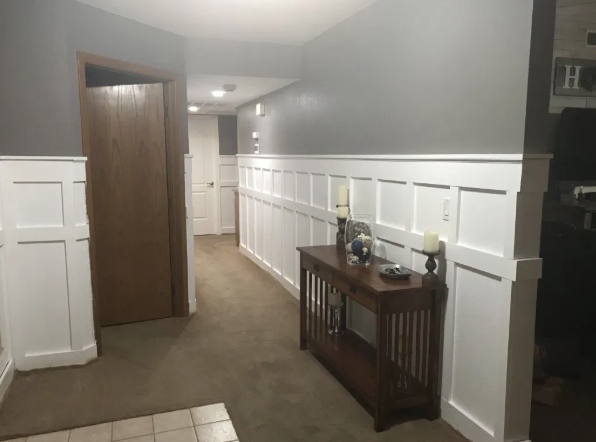 10.  Updating your pantry can not only make your neighbors jealous but it's a huge sanity saver. So many pantries are just builder grade with little thought of the actual function. Adding shelves and sliders can make even a grown man swoon.