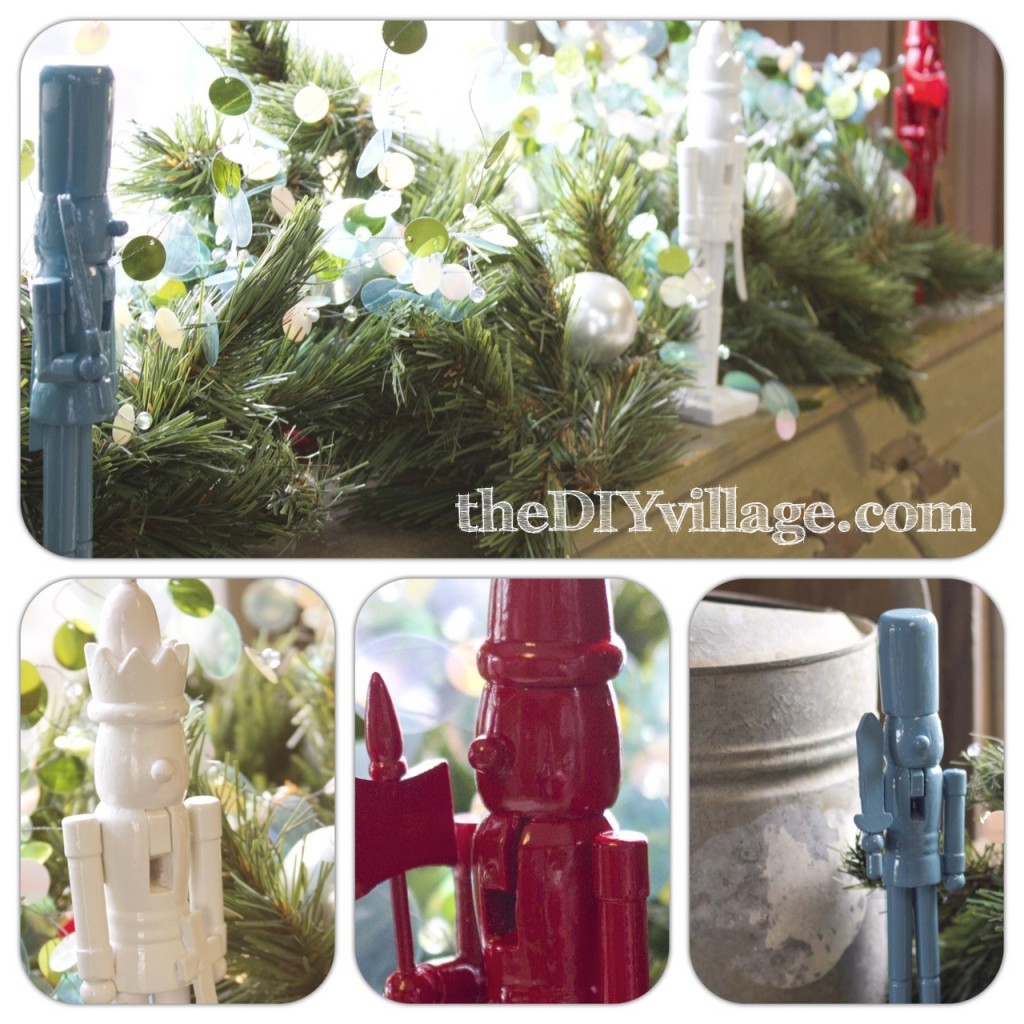 When my grandmother passed away Matt and I inherited a lot of her Christmas decorations.  Including two large nutcrackers.  They stand about 2′ tall, and are very pretty.
While searching the net I came across these beautiful white Nutcrackers by West Elm.
I'm pretty sure my eyes lit up, "I want to do that to my grandmothers nutcrackers!" Matt – "No way, don't even think about it".
It took him about 2.5 seconds tell me no haha.
Fast forward a few weeks and a quick visit to Target and I see these beauties!
Obviously still thinking about this idea… hehe
I asked again and once again got vetoed.
That was until I was at the Dollar Tree and came across the plethora of nutcrackers.
Granted they are about 8″ tall, they are only $ 1.00 each, they are not my grandmothers, and there was no way Matt would veto me painting these lil guys!
So I bought three.  
(I'm incapable of buying just one of anything I like pairs and groupings)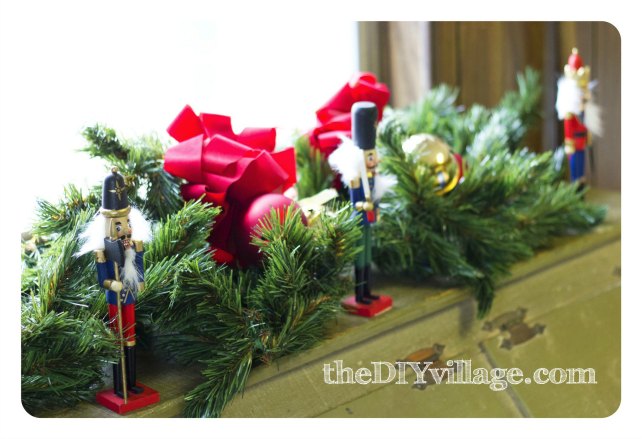 Aren't they cute?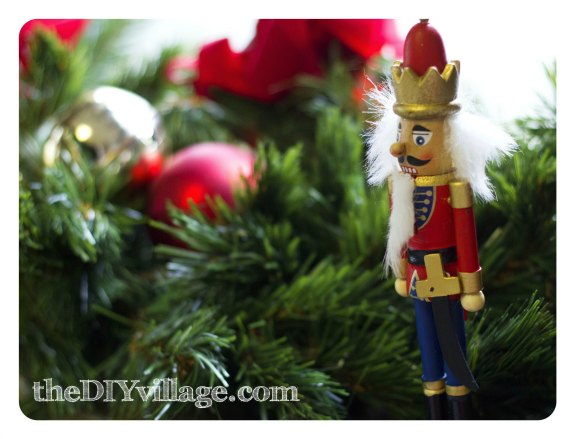 This is Alfred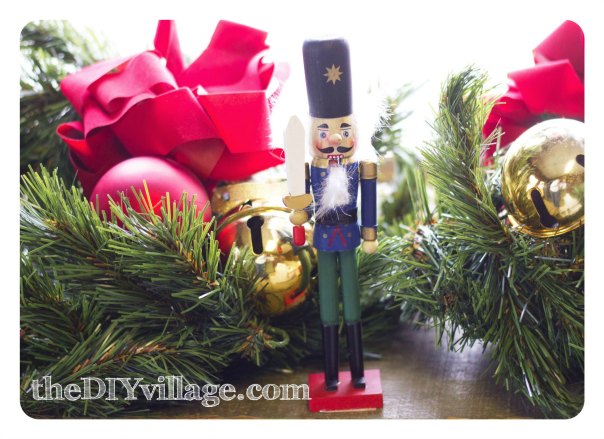 Newman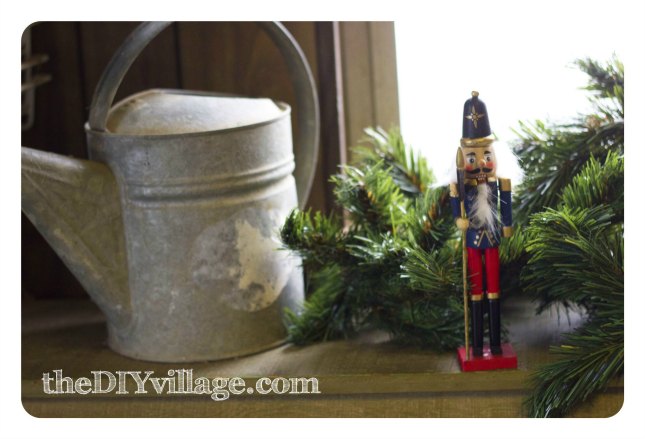 And this is Bob.
Apparently I did not look at Bob to closely when I was picking him out because he is indeed missing a hand …
Whomp Whomp Whomp!
Moving on!
Before I painted them I went ahead and removed their hair and beards and all the hot glue that accompanied them.  I chose a spray paint with a primer in it thinking that would give me a better coverage.  In theory this was a great idea, what I did was underestiate the ability of the red on the $1.00 nutcracker to bleed.  I never thought I was going to get that red covered! 3 coats later I forged on to the Gloss top coat.
Are you ready?
Without further ado, I present to you Newman, Bob, & Alfred!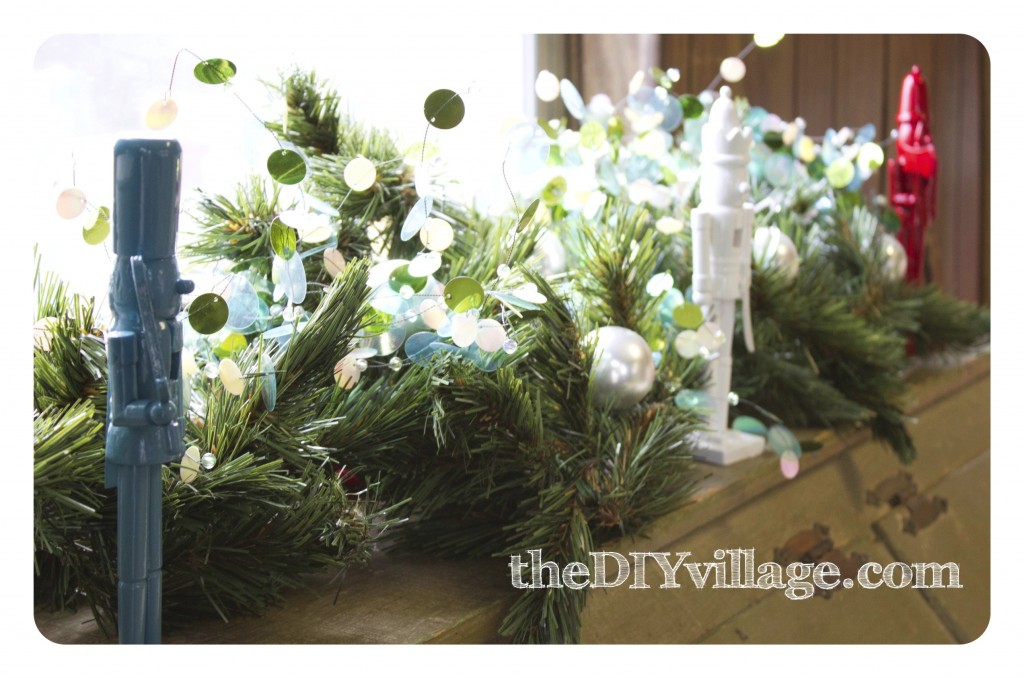 Aren't the precious?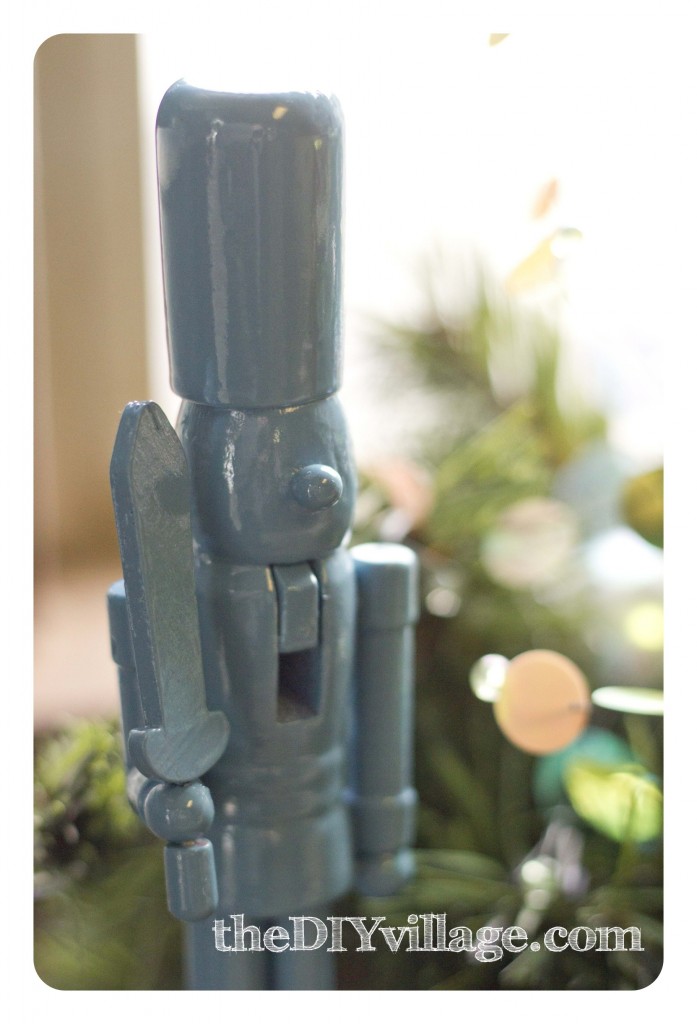 Newman's makeover consisted of Bahama Breeze spray paint by Krylon.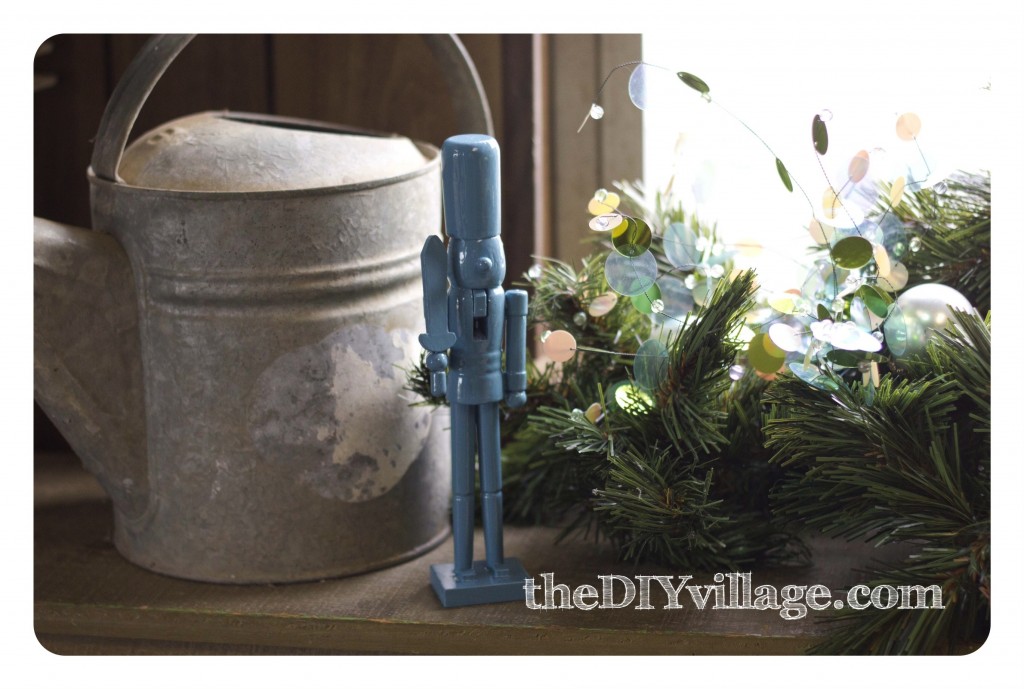 Alfred was little more difficult so he got a few (6) coats of White w/ Primer by Krylon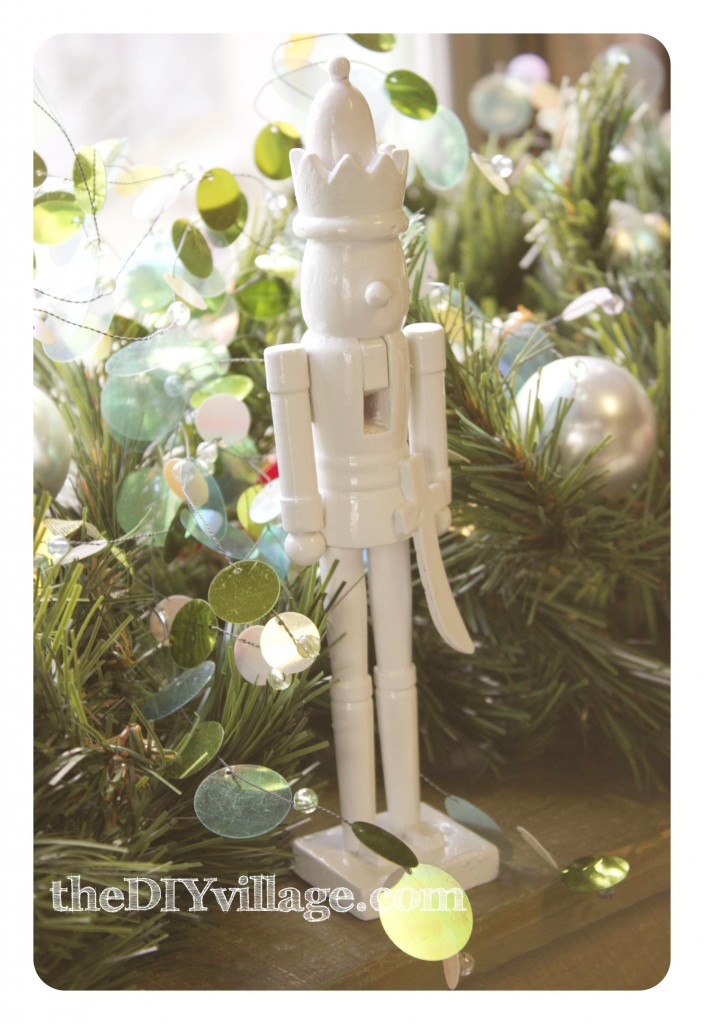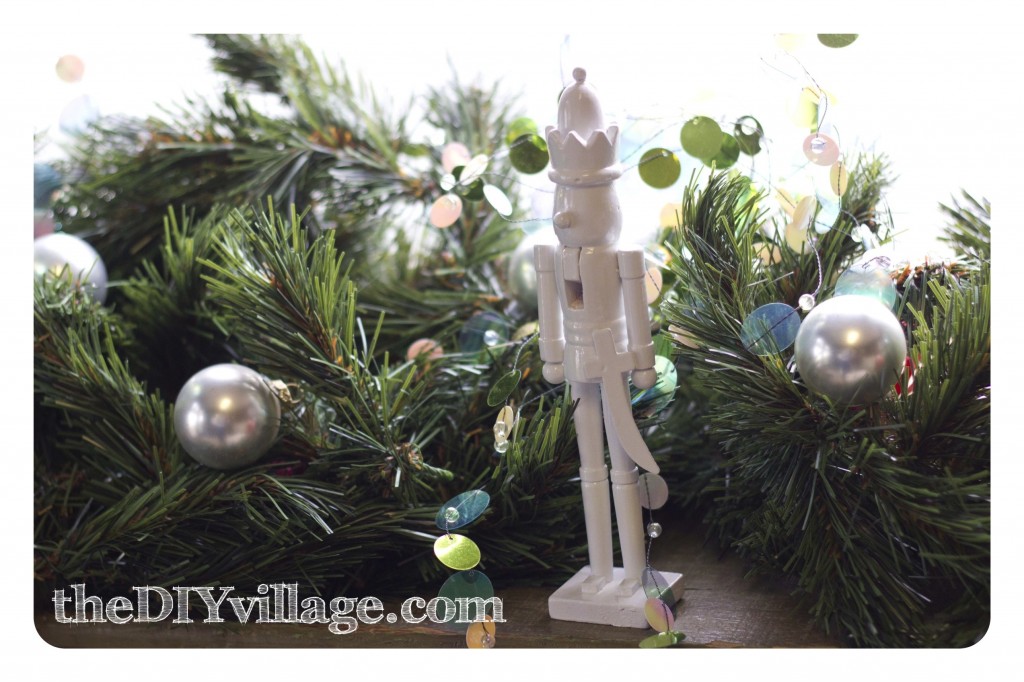 And last but most certainly not least we have Bob.  Bob got a bright coat of Colonial Red!
I was trying to distract people from his missing hand … poor guy!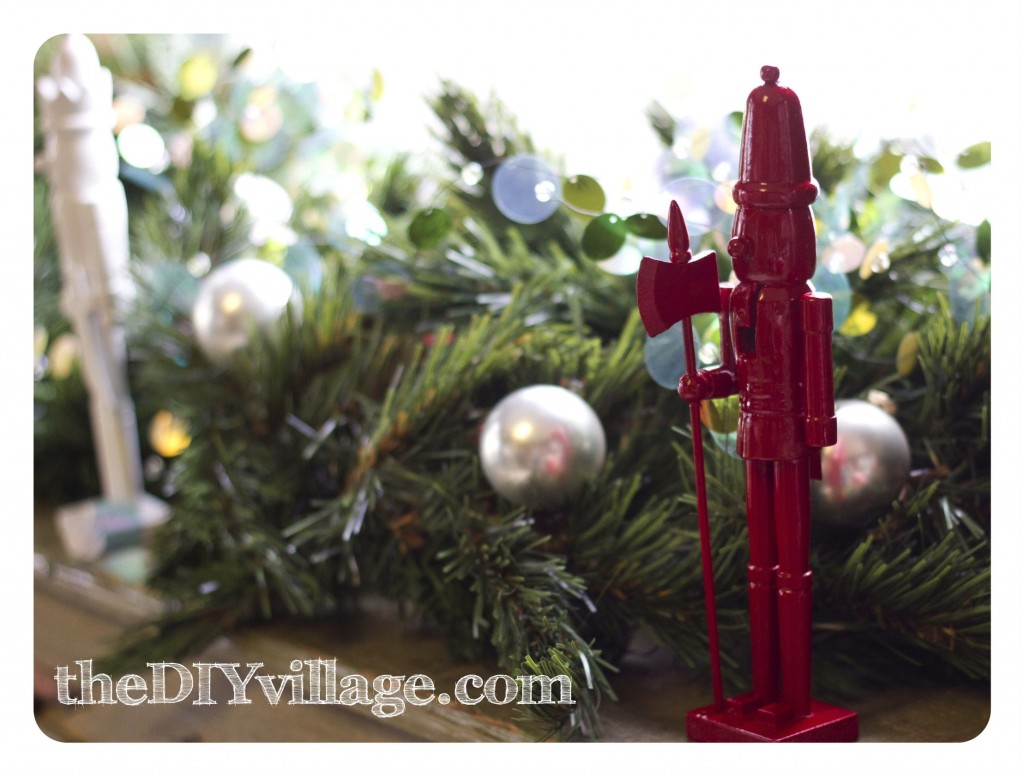 I think these Nutcrackers are a great addition to anyone's Christmas Decor. Total cost for this project was a whopping $ 3.28.  I used spray paint's I already had at home, talk about thrifty!
And for my lovely friends who always wonder what everything around us looks like when we do a photo shoot … This one is for you!