The other day I shared with you my cute herringbone side table makeover.  What I didn't share with you at that point was how I wrote "hello" on the table.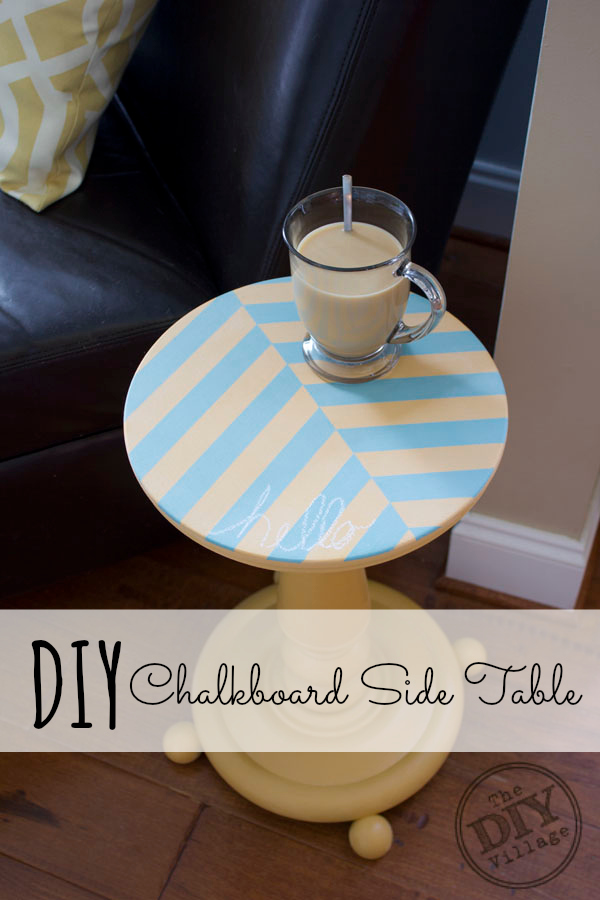 Well I will let you in on a little secret, it was super easy and didn't hardly take any time at all!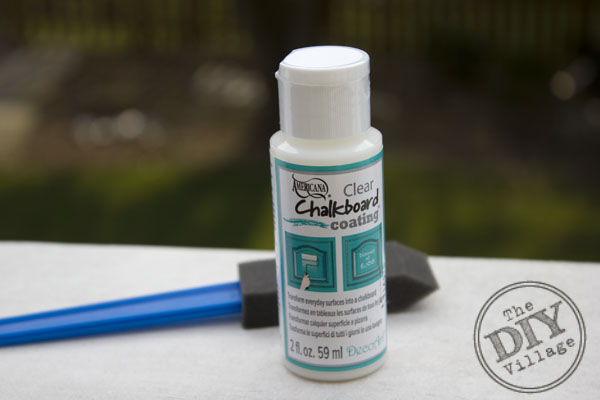 Here is what you will need okay get your pen and paper ready.  A foam brush and Americana Clear Chalkboard Coating … yup that's it!  Probably shouldn't have asked you to get the pen and paper, hehe.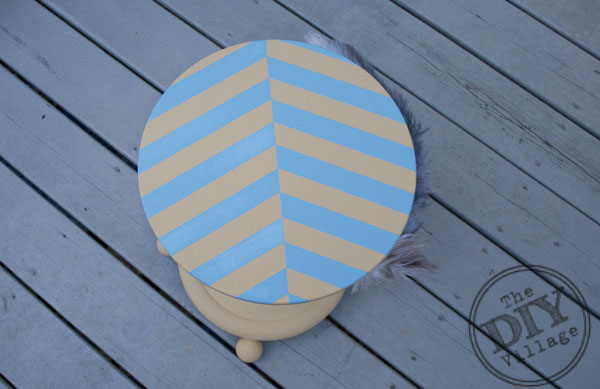 Once you have painted your piece, frame, tray whatever let the paint dry a few hours.  When they paint is dry take your foam brush and paint on the chalkboard coating the first coat I did horizontally.  Then one hour later applied a second coat going in the opposite direction.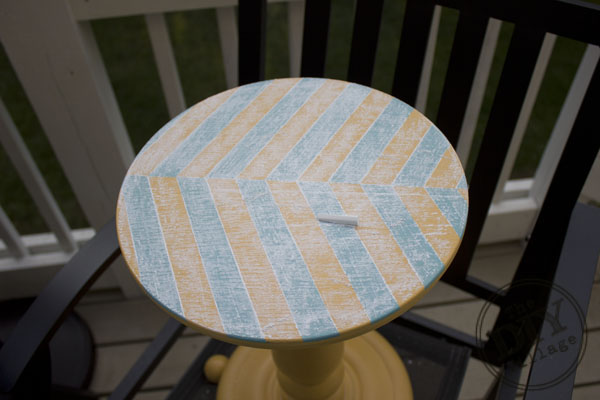 Wait 24 hours and then season your chalkboard with a nice coat of chalk!  Wipe off the chalk and it's ready to be written on!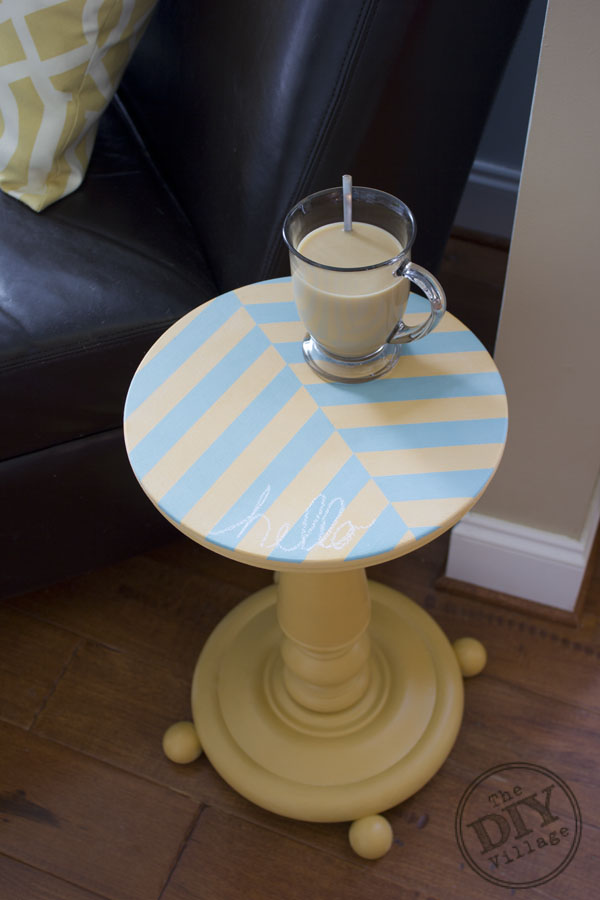 I love this product.  The clear coating does not take away from my pattern or design and of course the best part; it was SOOOOO easy to use!