Yay! I'm so excited Halloween is getting closer and that means we are getting even closer to our little one being here with us!  I cannot believe how quickly the time has gone by!  I decided it was time to liven up my dining room table decor; DIY halloween style.  With a little help from ScotchBlue™ I was able to accomplish this in no time flat.  I really stepped out of the box here folks but I can promise anyone can make these!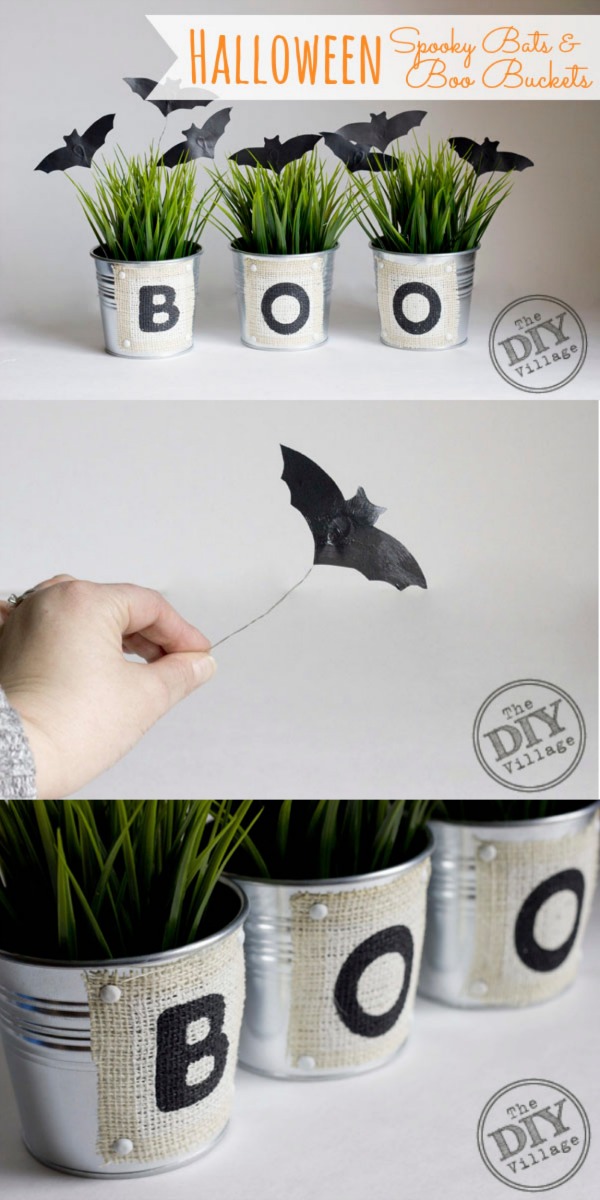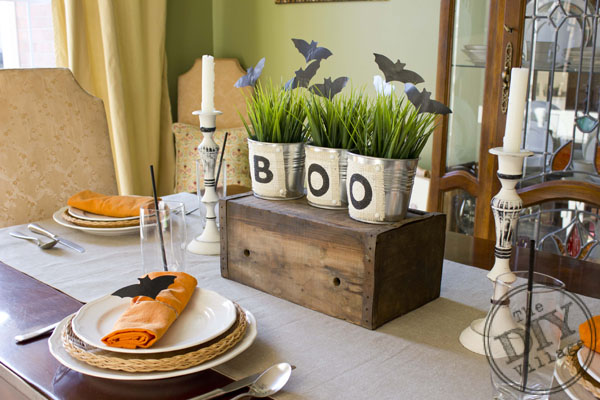 Before I get down to the step by step lets take a look at what you will need to make your BOO Buckets!
BOO Bucket Materials-
ScotchBlue™ Painter's Tape 1.88″
Metal Buckets (3)
Burlap
Alphabet Cookie Cutters
Craft Paint (white and black)
Paint Brush
Spray Adhesive (3M Super 77)
Paper Brads (optional)
Drill with metal bit (optional)
Step 1:
Cut burlap into 3- 3″ squares (I forgot to take a picture of this but I'm pretty sure you are all smart enough to figure this one out)
Step 2:
Mask off a 1/2 – 3/4″ border using ScotchBlue™ tape.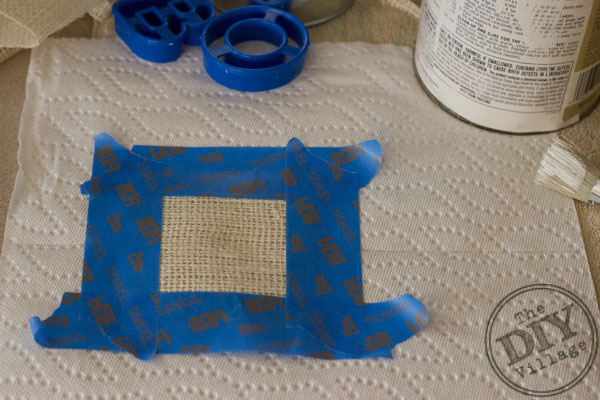 Step 3:
Paint the burlap that is inside the ScotchBlue™ area with white crafters paint.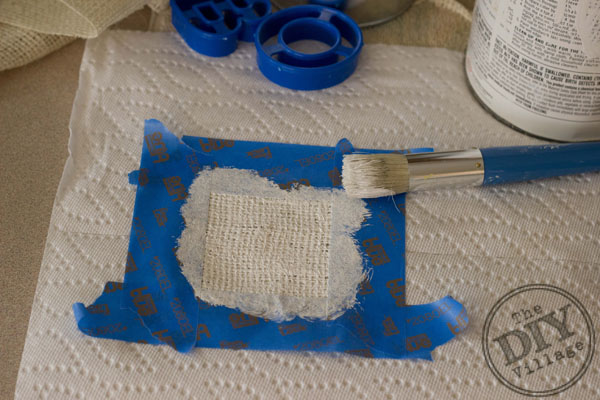 Step 4: 
When your paint is dry leave the ScotchBlue™ tape in place and dip your alphabet cookie cutters into your black crafters paint.  Center the cutter in your square and press down firmly.  Remove cookie cutter and paint inside the lines.

Step 5:
Wait for your paint to dry and remove the ScotchBlue™ tape and apply spray adhesive to the back of the burlap and press onto buckets.  (For a more finished look you can drill holes in your buckets and use paper brads to hold the burlap in place.)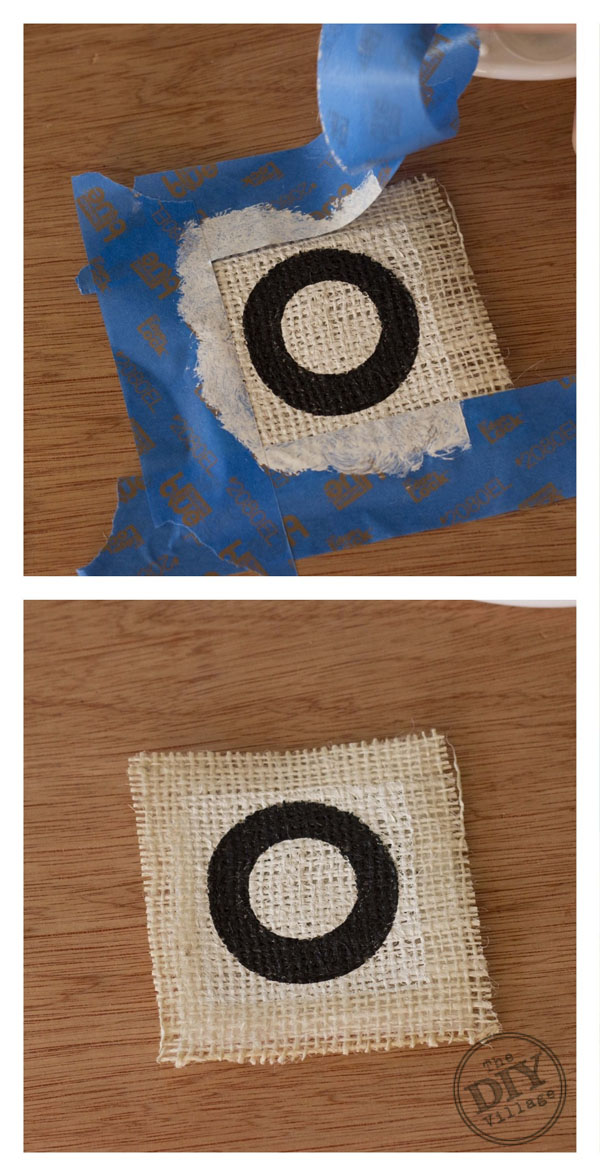 Bat Materials –
ScotchBlue™ Painter's Tape 1.88″ width
Craft Wire  (cut into 16 – 18″ lengths)
Craft Paint (Black)
Paint Brush
Marker
Scissors
Greenery (real or faux, mine is from IKEA)
Bat Silhouette (cut out of paper)
Napkin (optional)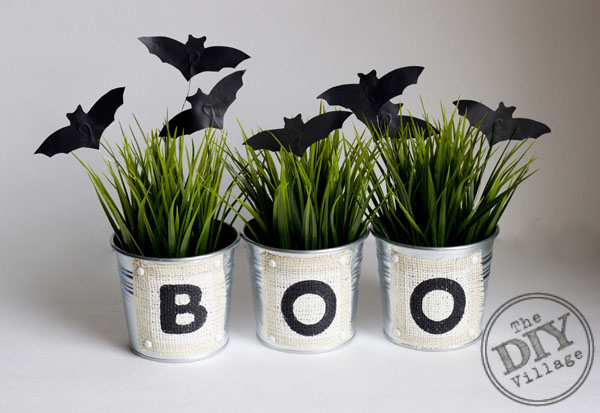 Step 1:
Take an 8″ strip of ScotchBlue™ tape and fold it in half over itself.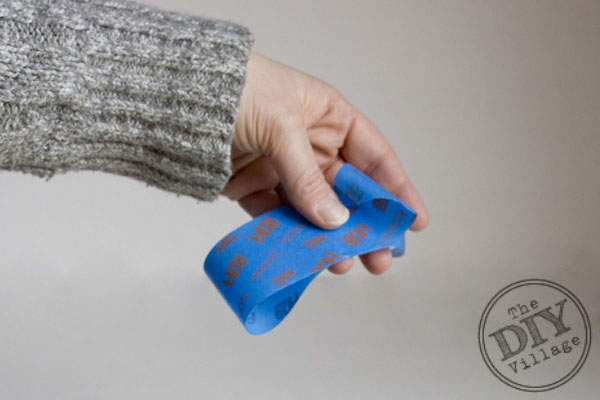 Step2:
Trace outline of bat onto ScotchBlue™ tape and then cut out.

Step 3:
Take one length of wire fold it in half and twist the wire onto itself leaving a small loop at the top.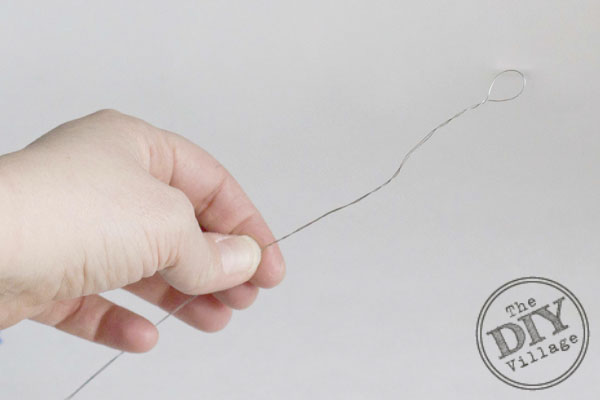 Step 4: 
Attach the wire to the back of your bat cut out using a small piece of ScotchBlue™ tape.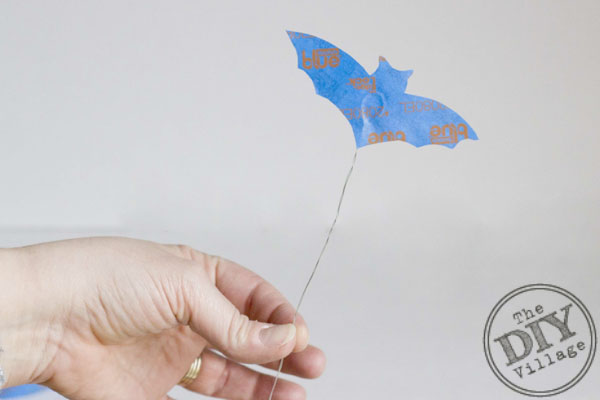 Step 5:
Paint bat's using black craft paint.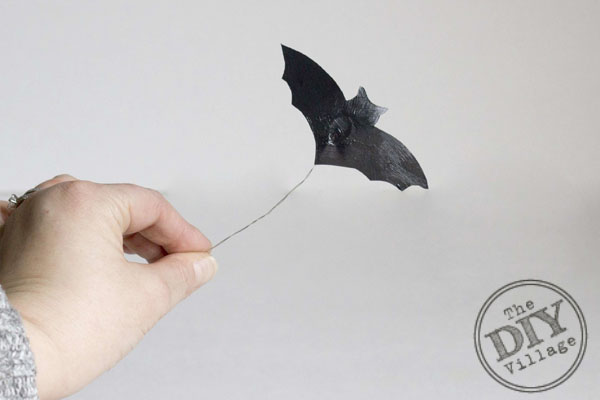 Step 6:
Add bats to your greenery or wrap them around a napkin as a fun halloween napkin ring.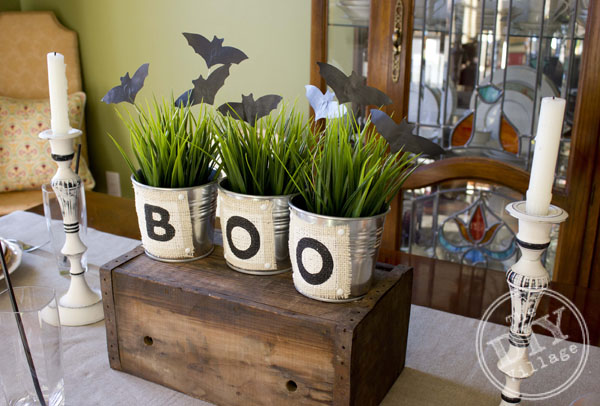 This post is a collaboration with ScotchBlue™ Painter's Tape. To join the creative community, visit www.facebook.com/ScotchBlue.
You can also keep up by liking the ScotchBlue™ Painter's Tape Facebook Page, following the ScotchBlue™ Painter's Tape Twitter Page, subscribing to ScotchBlue™ Painter's Tape YouTube Page, or following the ScotchBlue™ Painter's Tape Pinterest Page.
Check out more Halloween Tricks & Treats below!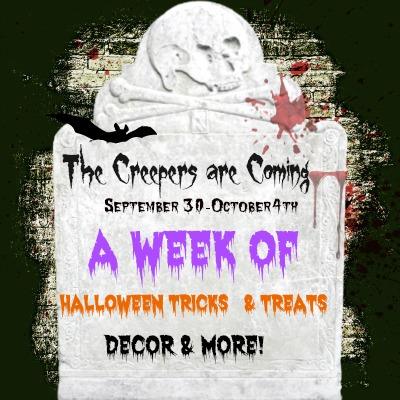 Sharing With:
Home Stories AtoZ, DIY Show Off, Under the Table & Dreaming, Uncommon Designs
Not Just a Housewife, SNAP Creativity, Savvy Southern Style, Stone Gable
Practically Functional, One Project Closer -The Better Half, The Shabby Creek Cottage
My Repurposed Life, The Frugal Girls, Funky Junk Interiors
i Heart Naptime, Tater Tots & Jello, I Should Be Mopping the Floors
Thrifty Decor Chick