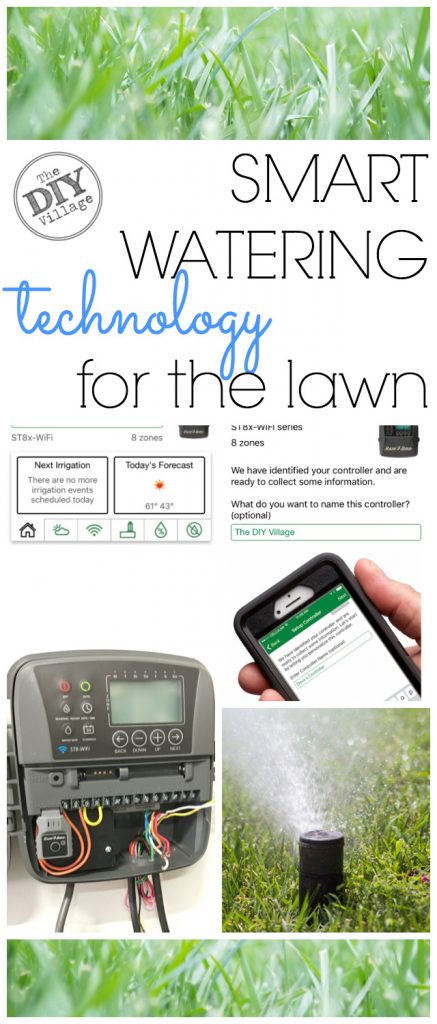 For the last 12 years I have worked in the office of a small landscape/irrigation company owned by my father and his business partner, aka my day job.  Over the many years I have been there, one of my responsibilities has been to schedule our irrigation service technician to visit our lovely customers.  During the thousands of hours I have spent on the phone trying to help customers I have picked up a lot of knowledge about home irrigation systems.  There was even a time when I roped Matt into doing service work to help us get caught up during a particularly crazy busy seasons.

Some of the biggest, yet easiest, things my customers call about is reprogramming their controller, due to power outages or customers who think they know how to operate the controller but really don't.  Second to that is coming out and changing the run times. Lastly is head adjustments.  To be fair I don't like adjusting our heads and usually leave that for Matt to deal with too.  But back to issues #1 & #2.  Things I look for when servicing an irrigation system for our customers is convenience for both the technician and the customer.  In years past a convenient way to get service done on your system without having to be home is to have an outdoor controller.  The technician comes and reprograms the controller, runs through all of the zones, whatever you need, all without you being home.  But as great of a sell as this seems to me, most of our customers like the convenience of having their controller installed inside their garage.  I get that too.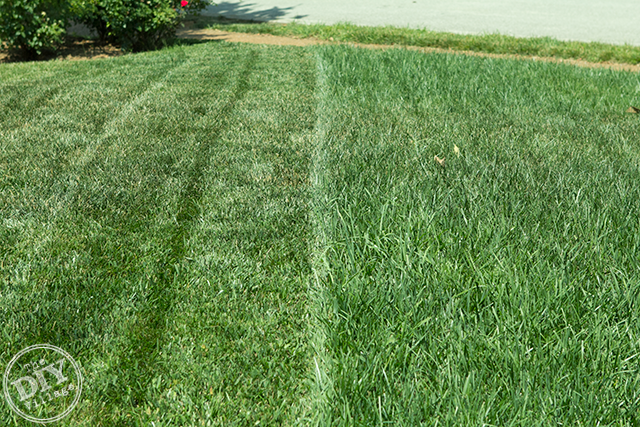 Thanks to the smart thinking of the folks at Rain Bird and Smart WateringTechnology there is great balance right at our fingertips.  Enter the ST8O-WIFI Smart Irrigation Indoor/Outdoor WiFi Controller, 8-Zone.  Rain Bird Corporation, the world leader in irrigation for more than 80 years, announces the release of its new Smart Irrigation WiFi Timer found HERE.  Now you can have a beautiful landscape and save water while operating your irrigation system from the convenience of their Android® or Apple® mobile device.
Start by install the Rain Bird Smart Irrigation WiFi Controller, download the free Rain Bird Mobile App, answer a few questions and start saving water, time and money. The easy-to-use App lets you customize each sprinkler zone and uses your WiFi network to access local weather conditions.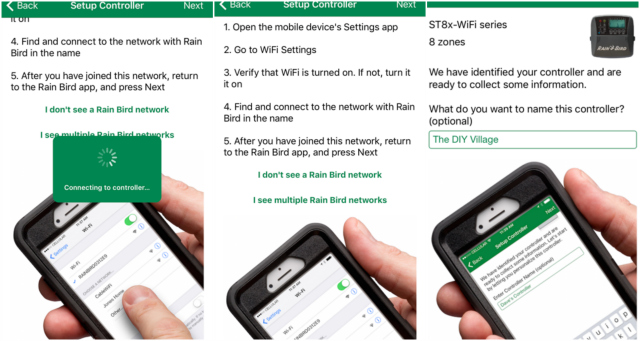 By simply turning on Automatic Seasonal Adjust, the controller's daily watering schedule will change based on the season as well as local weather, temperature and humidity. Automatic Seasonal Adjustments can reduce water usage by as much as 30 percent, conserving water and saving homeowners money all year long.
I cannot begin to tell you how excited I am to have this kind of technology available to our customers. Both irrigation indoor and outdoor controllers are available now at home centers, hardware stores, and online retailers like HERE.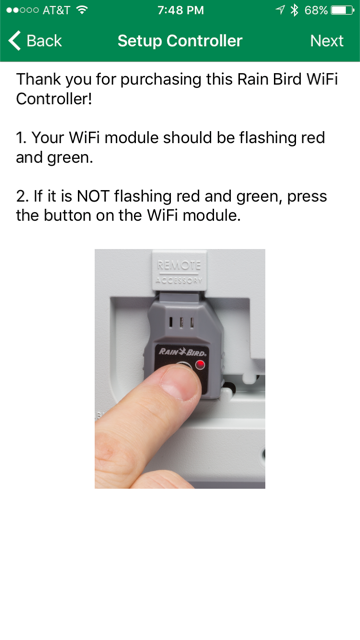 Already have a Rain Bird ESP ME controller? Rain Bird has you covered.  All you need is the same module that the ST8-WiFi controller uses and a new face plate for inside the controller.   Your current irrigation service tech should be about to provide these for you during your next service call.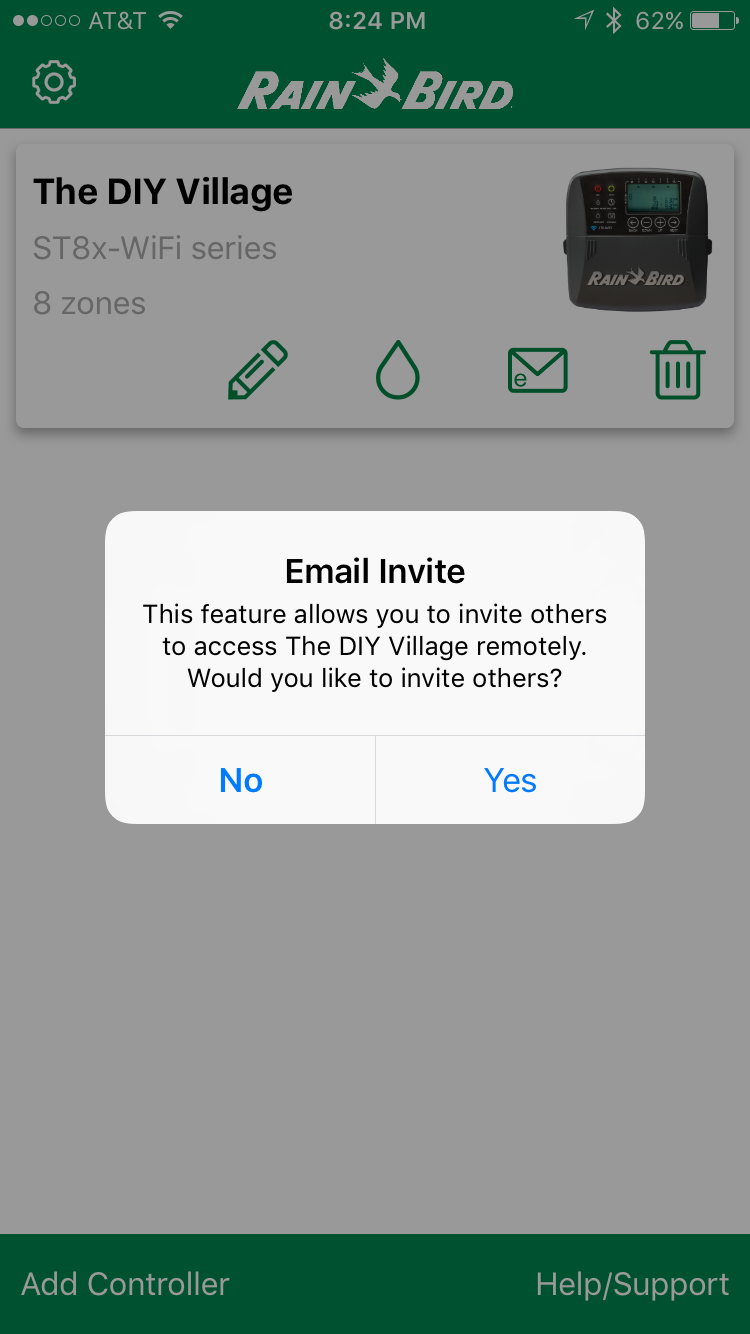 Circling back to my most common request for reprogramming and changing run times.  Once a customer has sent us an email invite to their controller, we add them to our app.  Now when a customer who has just had sod laid needs HELP we can adjust the run times without the customer being home.  I personally am looking forward to this technology during winterization season, in my own home.  Now our tech can just pull up, access our controller from the street, hook up the compressor to the blow-out and go through all of our zones. While I sit happily at my desk scheduling all of our other customers.
Be Yard Smart and Consider these Top Water Saving Tips: 
Smart Move #1 – Don't drown – The greatest waste of water comes from applying too much, too often. Water a few times for shorter periods and take 15-minute breaks. This will allow water to soak in and minimize runoff.
Smart Move #2 – Watch the clock – The best time to water is between 5 a.m. and 10 a.m. Mid-day watering is less efficient due to evaporation and windy conditions. Evening watering means leaves remain wet and can grow fungus.
Smart Move #3 – Water only things that grow – If you are using a sprinkler, make sure to not water sidewalks and driveways. Sprinklers should spray large droplets of water to minimize evaporation and wind drift.
Smart Move #4 – Divide by zones – Different plants need different amounts of water. By using separate irrigation zones, grass can be watered separately and more frequently than groundcovers, shrubs and trees.
Smart Move #5 – Do routine inspections – Periodically check your sprinklers to make sure everything is working properly. A clogged head or a torn line can wreak havoc on your landscape and water bill.
Smart Move #6 – Timing is everything – Adjust your irrigation system as the seasons and weather change. Or better yet, install the Rain Bird Smart Irrigation WiFi Timer. Turn on the Automatic Seasonal Adjust and the controller's daily watering schedule will change based on the season as well as local weather, temperature and humidity. Automatic Seasonal Adjustments can reduce water usage by as much as 30 percent, conserving water and saving homeowners money all year long.
Want to incorporate some of these changes into your own landscape? And for free? Enter the Rain Bird Rain DelaySweepstakes (HERE) beginning April 3, 2017 (World Water Day) and running through May 1, 2017. The Twitter sweepstakes, Rain Bird's Rain Delay, asks consumers to tweet a photo or message to @RainBirdCorp, using #RainBirdSweepstakes sharing how they pass the time when caught in the rain—whether at a baseball game, golf outing, kids soccer game or just out running errands. Each week one random winner will receive the Smart Irrigation Timer. One grand prize winner will be awarded a $3,500 professionally-installed Rain Bird in-ground sprinkler system with multiple zones, drip irrigation and Rain Bird's new WiFi Timer.  Head over HERE for official rules and regulations.
GIVEAWAY TIME!
Because Matt and I are so excited about smart technology in homes we are giving away 1 (one) ST8-WiFi Indoor Controller/Timer to one lucky winner.  Use the rafflecopter below to enter!  Good Luck!