Jacque and I are always looking for new additions to our "Christmas Collection"  She happened upon a post written by Katie from Bower Power that had a re-creation of a Pottery Barn Santa print.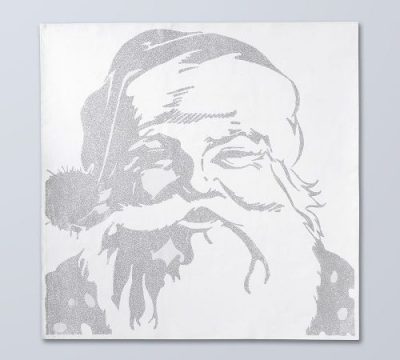 We loved what Katie had been able to create and decided that we'd try to come up with an alternative way to recreate our own Pottery Barn Inspired Santa Artwork.
As I've done in past posts, using adobe illustrator, I was able to draw the original image into a line drawing, then using my vinyl cutter, I cut a stencil of the line drawing.
We acquired some old decking boards that I thought would be a perfect back drop for my Santa artwork.  I primed the boards with a multi-purpose primer, waited the required amount of dry time and applied the vinyl cutout to the boards using transfer tape.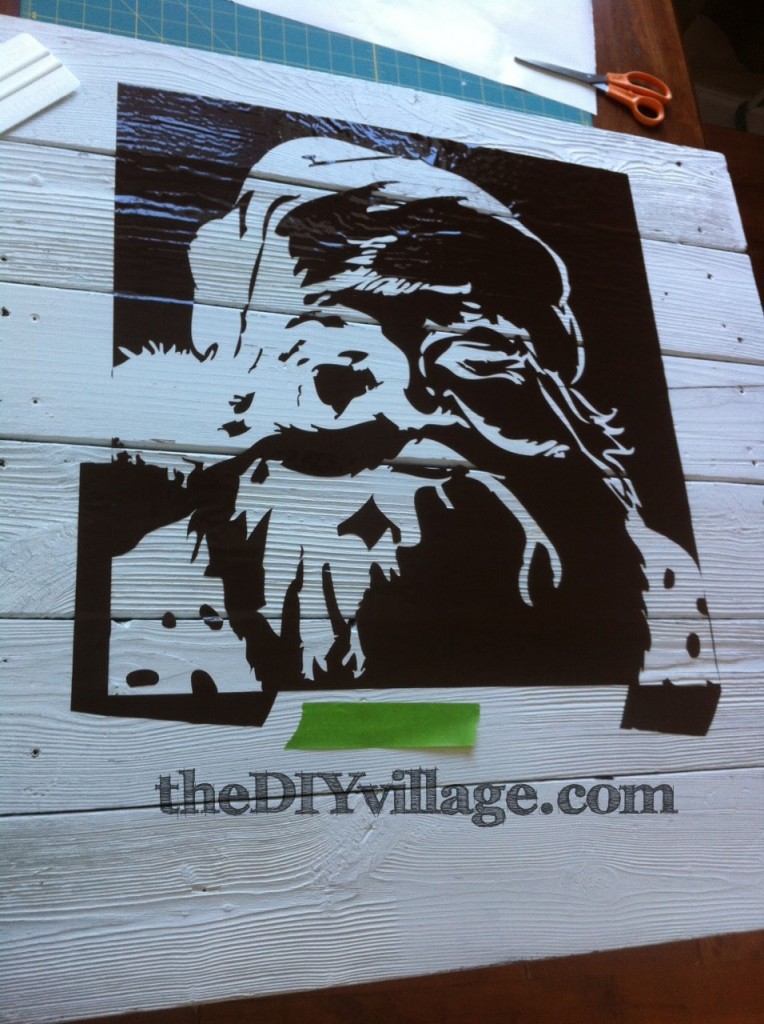 When painting, it's important to not get the brush to saturated.  Excess paint can seep under the stencil causing the image to lose it's shape.  It's best to get a small amount of paint on the brush, dab off the excess, then apply the paint in a "stipple" type technique.
Remove the vinyl stencil to reveal your reproduction!
Santa is looking pretty good.
I felt like there was enough room to add some text to the decking boards. I searched for a font that fit nicely, (St. Nicholas) and made a "Merry Christmas" text stencil.  Follow the same steps to add the text to the artwork and you are left with your finished product.
Pottery Barn inspired Santa Artwork
I chose to use old decking boards that we had saved, but this could easily be re-created on canvas or any other kind of wood.
Feel free to email us with any questions you may have about the process or the final product!
Merry Christmas!
**(We REALLY would love to share the Santa artwork drawing file, but as The DIY Village doesn't want to infringe on any copyright laws, we are currently unable to do so)**
Thanks for understanding!