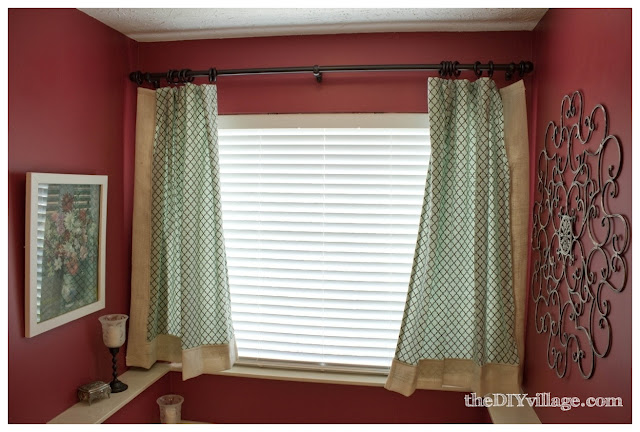 As part of our sale agreement on our current home the previous owners were to leave the window treatments.
We have kept all of them with the exception of the master bathroom.
Since the bathroom is red (which I LOVE),
I had to be careful what color I picked …
Blue and white would give too much of an Americana feel,
not really a look I was going for.
Being brave I rushed out to the fabric shop and picked up a
Swatch of Mint & Brown Trellis fabric …
Yup a whole 2″x 1″ piece of fabric.
How's that for brave?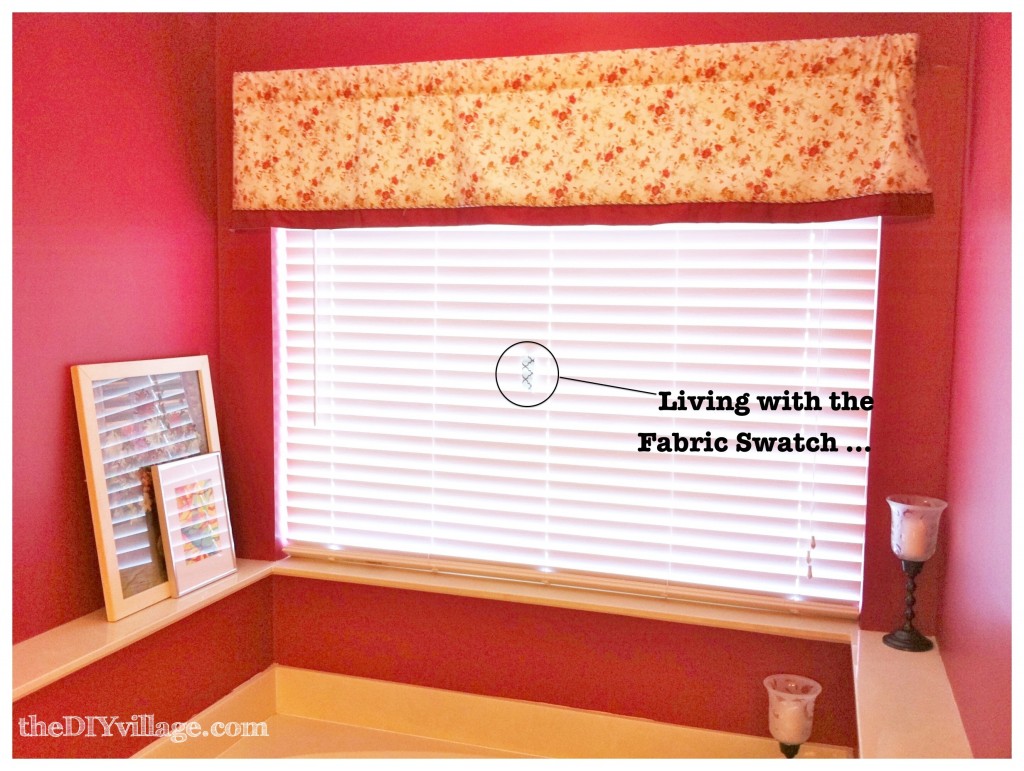 After living with the swatch for 5 or so months I finally took down the old curtain
and bought my fabric.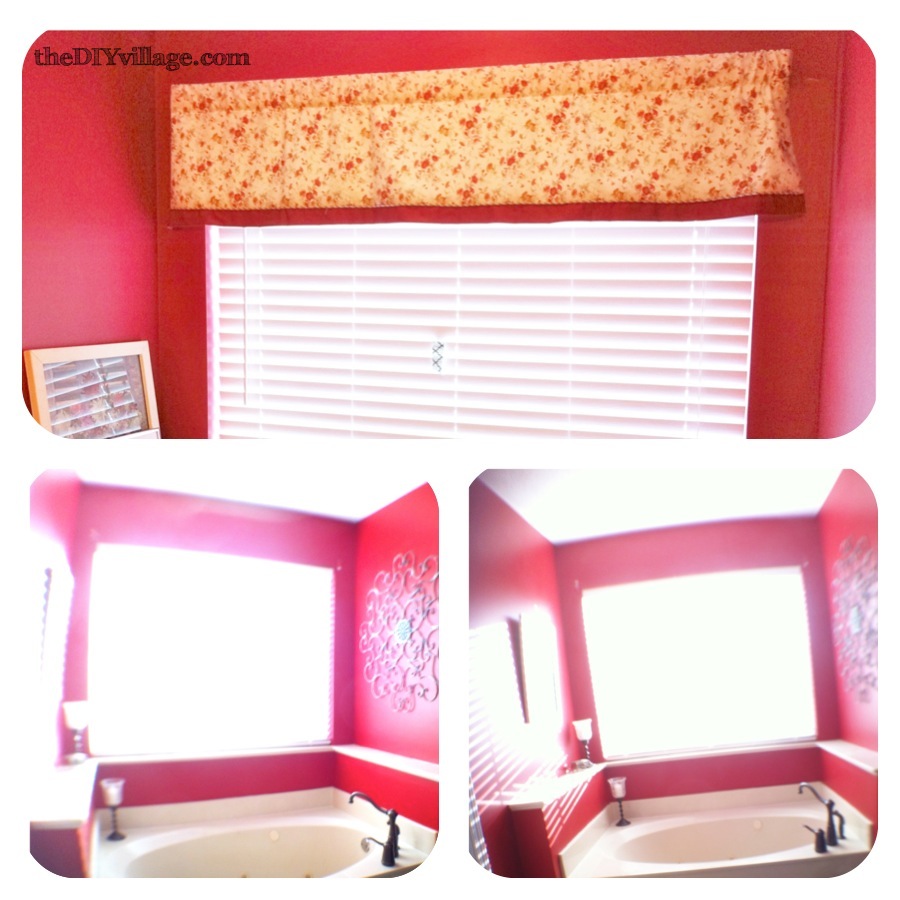 Unfortunately I did NOT buy enough fabric and the store never got more in …
Argh!!!
As soon as I realized I had miss-measured I could hear my fathers voice in the
back of my head …
Measure twice, cut once!
Let's just say this does not only apply to wood working, lesson learned.
Totally my fault for waiting so long.
Since I have a love for burlap I decided to add a cream burlap border to the curtains.
At this point the nice boy at the fabric store thinks I am nuts using
burlap and a cotton duck …
Oh ye of little faith!
And 5 months later before I knew it my curtains were finally complete and happily
hanging out in our master bathroom.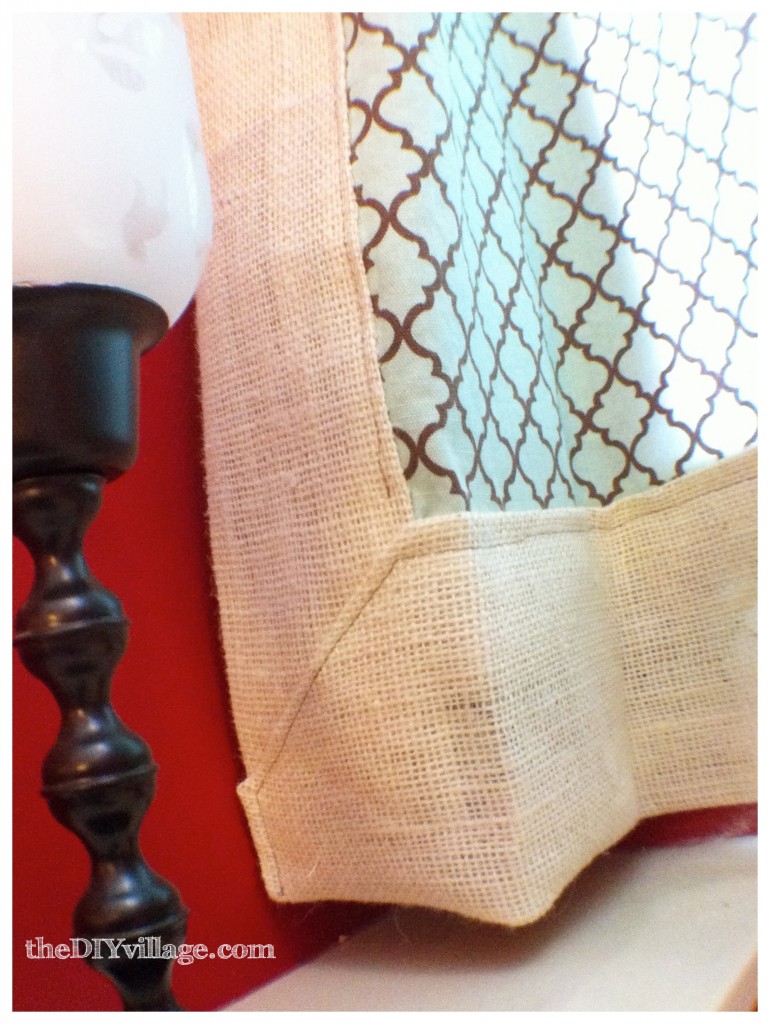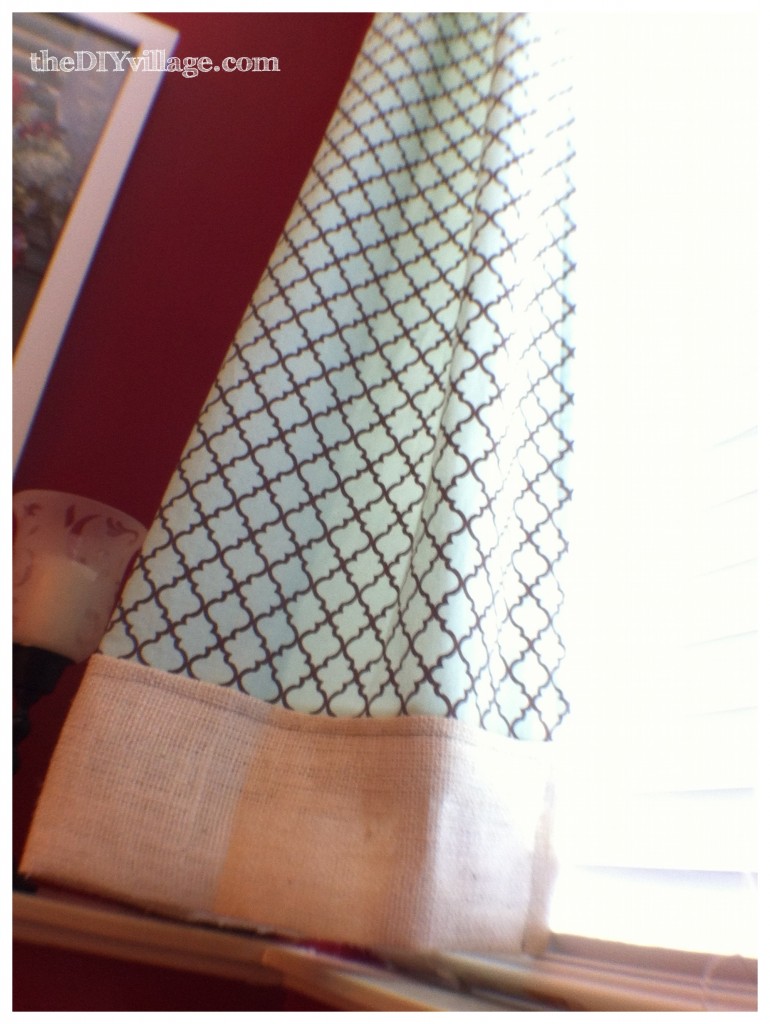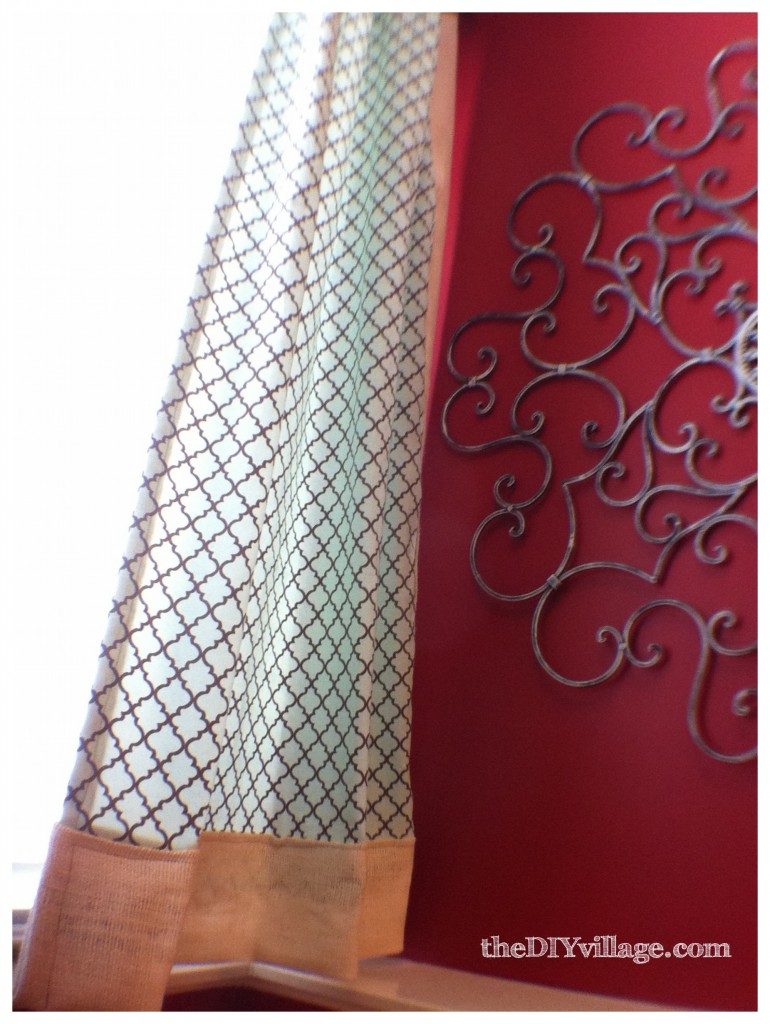 This was my first time sewing burlap.
It was a tad bulky,
I even broke a needle.
But once I got past the thick areas everything went great!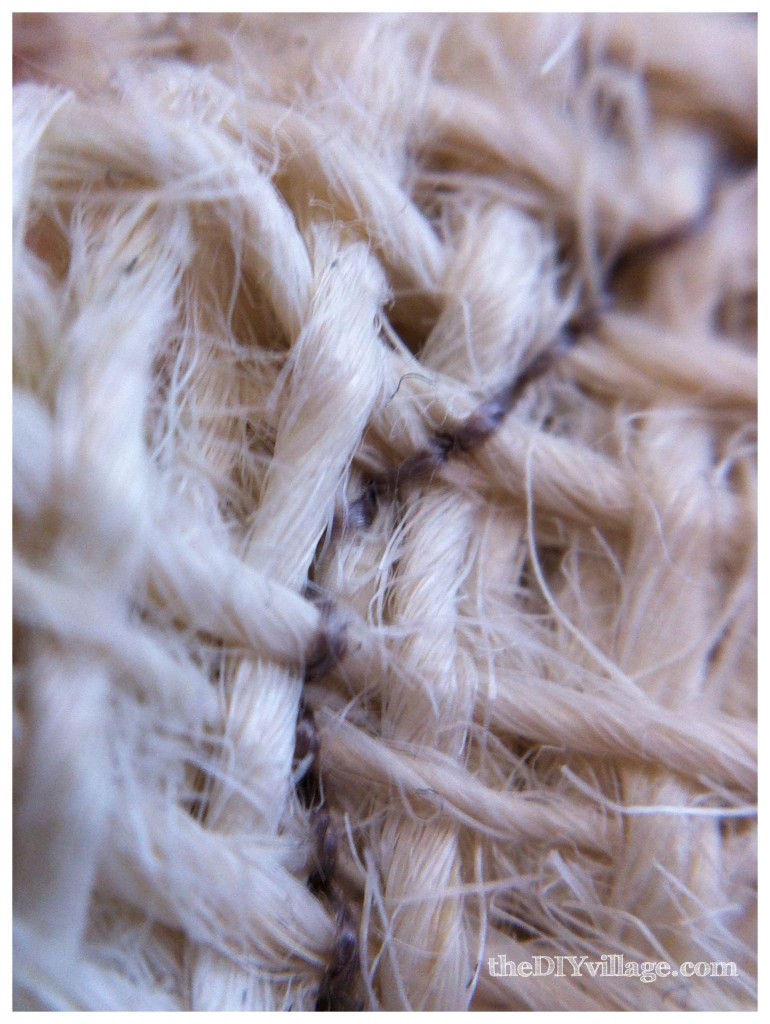 It's something I would have never thought to do but am so glad I did,
some risks are worth taking.
Even if you take them with baby steps!
Check out the Before and After …