A great feature of our home is the upstairs hallway.
What makes it so great is that it is open to the entire entrance way, like a cat walk of sorts.
At one end of the hallway is our master bedroom and craft room.  At the other end are the guest bedroom, extra bath, and what will someday be our nursery.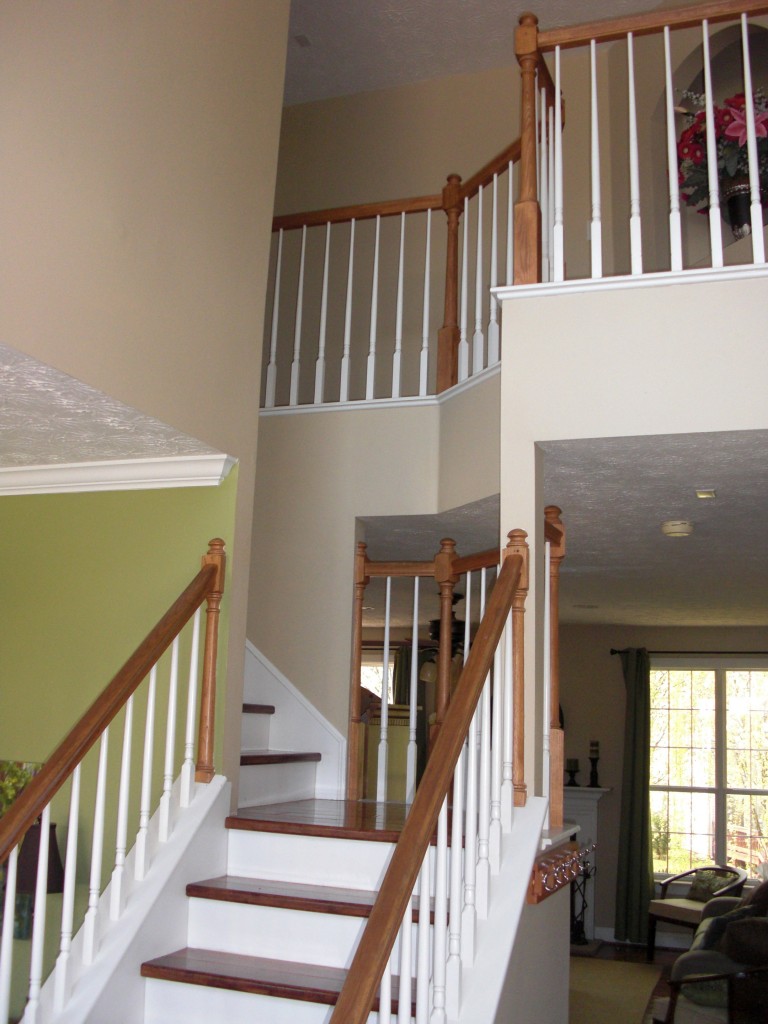 This is a picture Matt took while we were doing the home inspection.  You can see part of the upstairs walkway and the nook.  The previous owners had filled it with a large silk floral arrangement … not really my taste.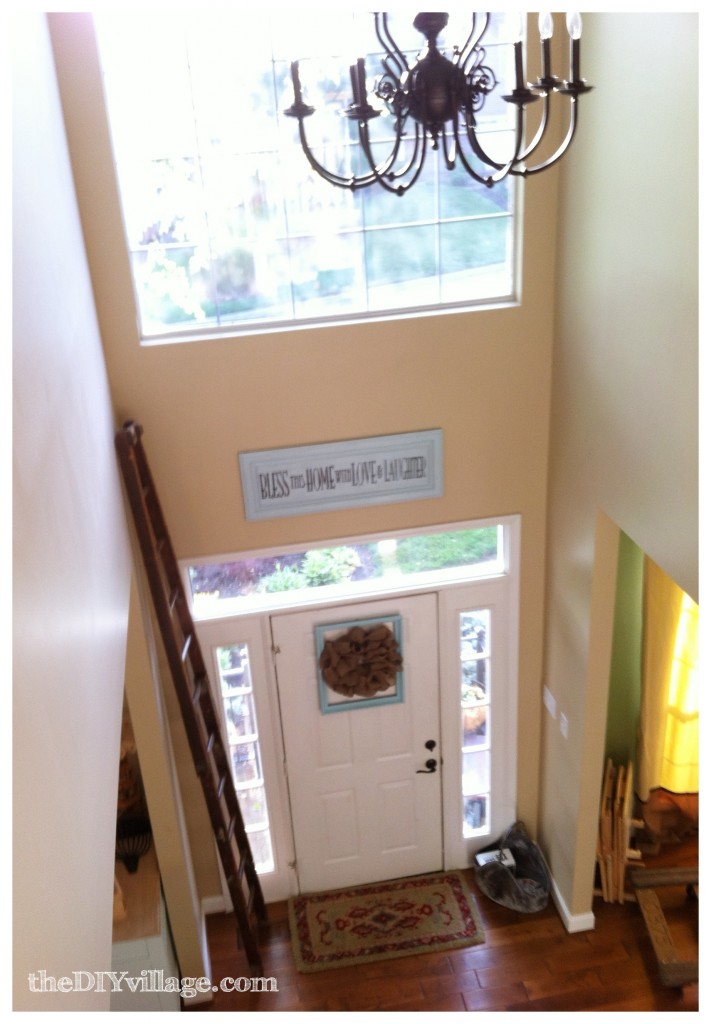 If you are on the catwalk looking out/down you get to see our up-cycled chandelier and Bless wall art I painted.
When we first moved in I was was uneasy walking across this, having a fear of falling and all.  I have since become very comfortable with it and love the area.
Decorating the nook took some time.  I searched and searched for ideas on how to decorate it.
Most of them being to put a huge floral piece in or possibly a shrine to Our Lady of Guadalupe, neither of which were a look I was going for.
Because the nook was painted inside the same color as the wall I thought it would be fun to paint the inside a color just slightly lighter than the walls.  Matt was voting for darker.
One day when he was at work I got a wild hair and thought I would try the whisk broom painting technique I had seen somewhere.  WOW, big mistake it looked horrible!
While I was rushing to wipe all of the paint/glaze off the wall I came upon a happy accident.  I somehow white washed my walls and I was in LOVE!
Next step break the news to Matt and cross my fingers he liked it, and thankfully he did!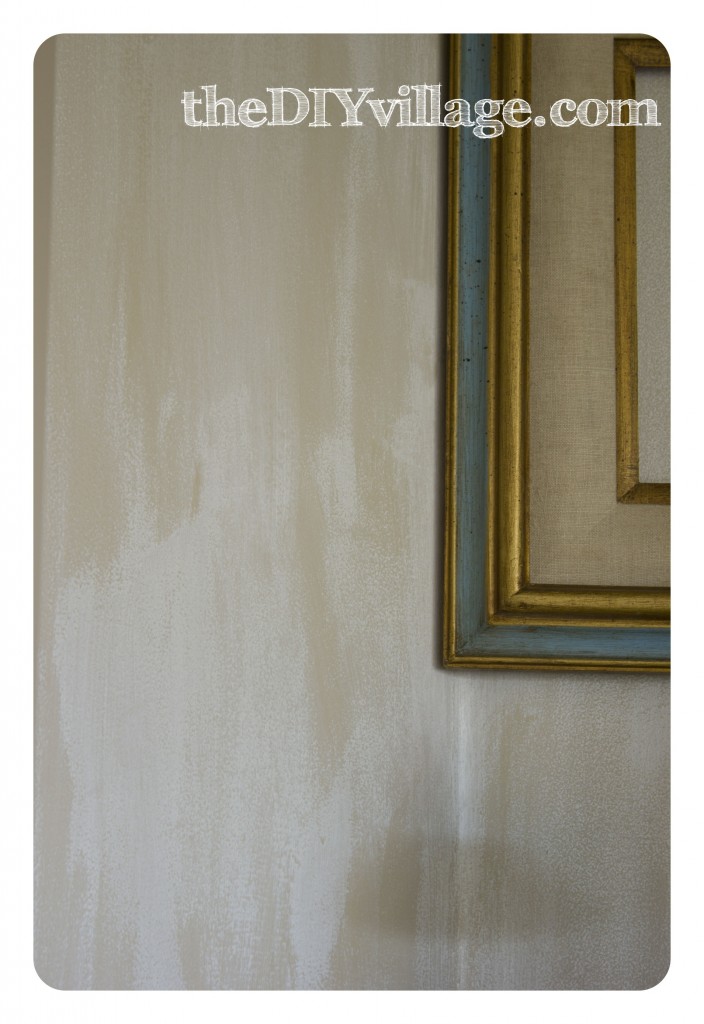 Then it was on to figure out what in the world to put in here.  We were lucky enough to come across some neat wire cloches at a crafters mall.  They were a great price so I grabbed two that were different sizes and colors.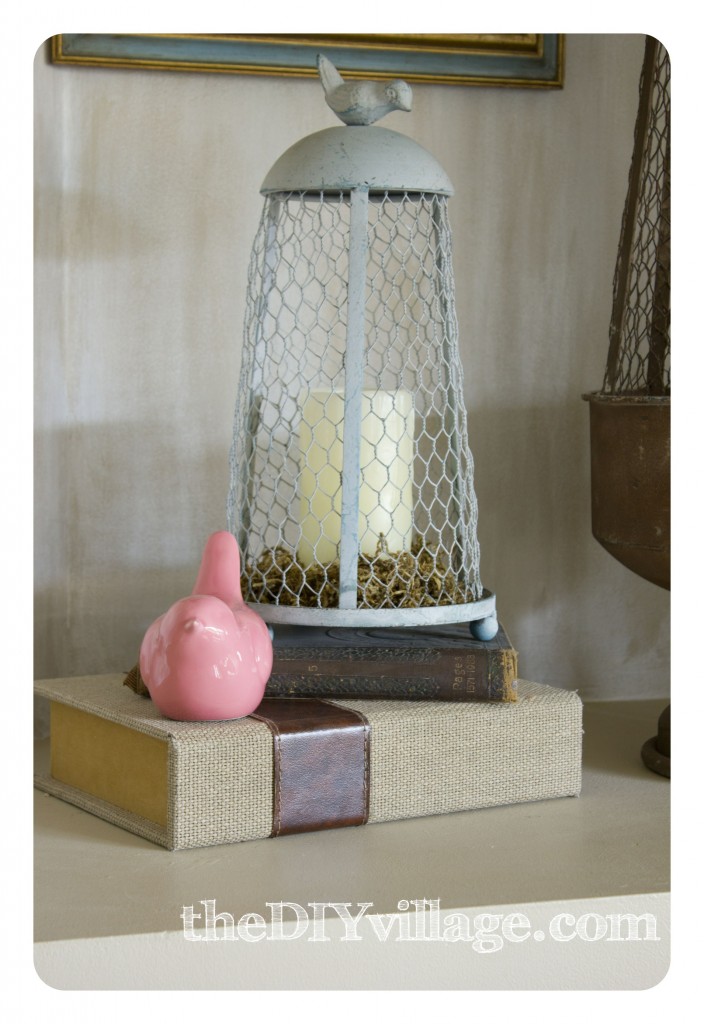 While at an antique mall I came found a cute picture frame for $ 3.00 and since it was already the perfect color it came home with me.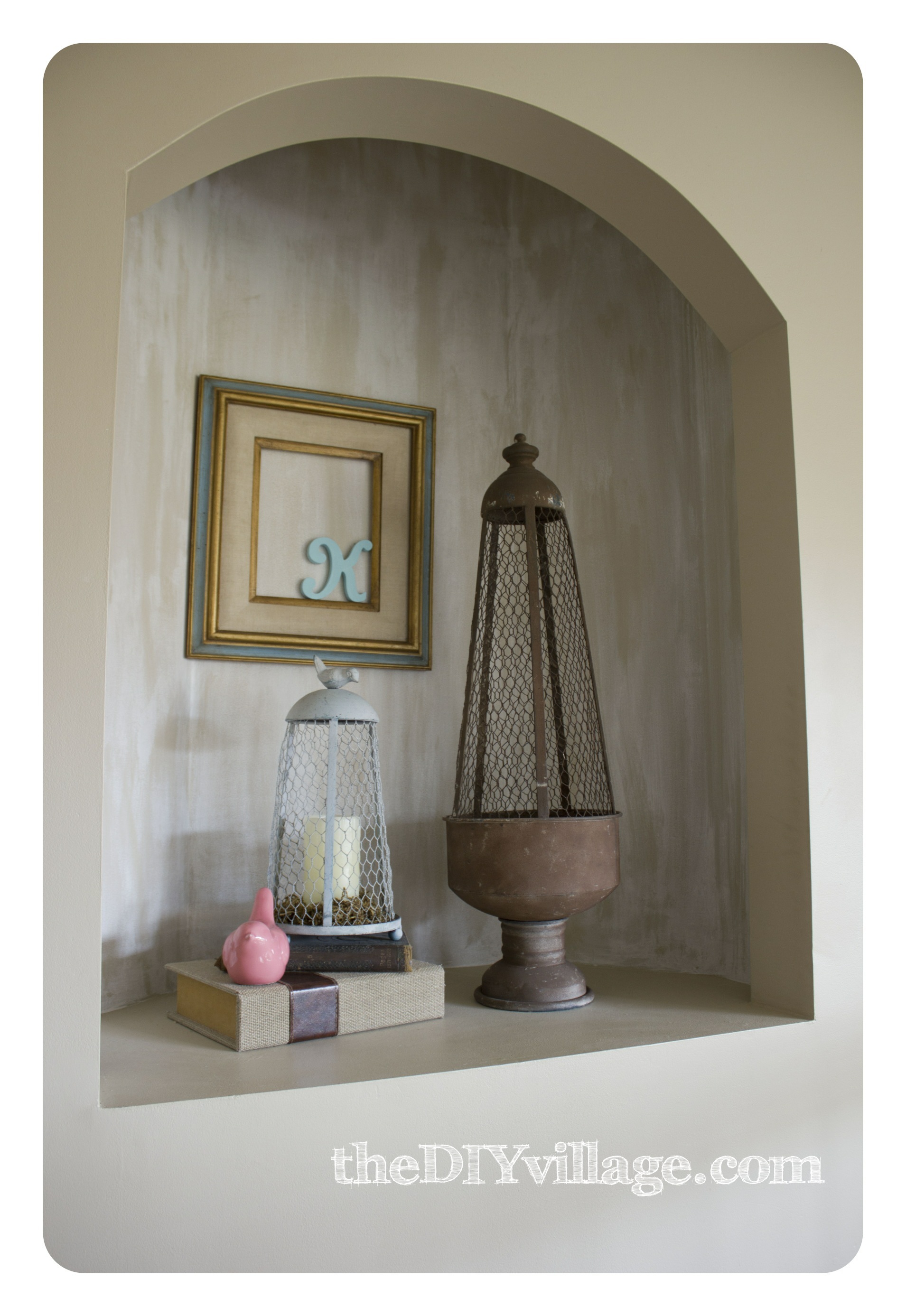 Once I had all the pieces everything came together nicely.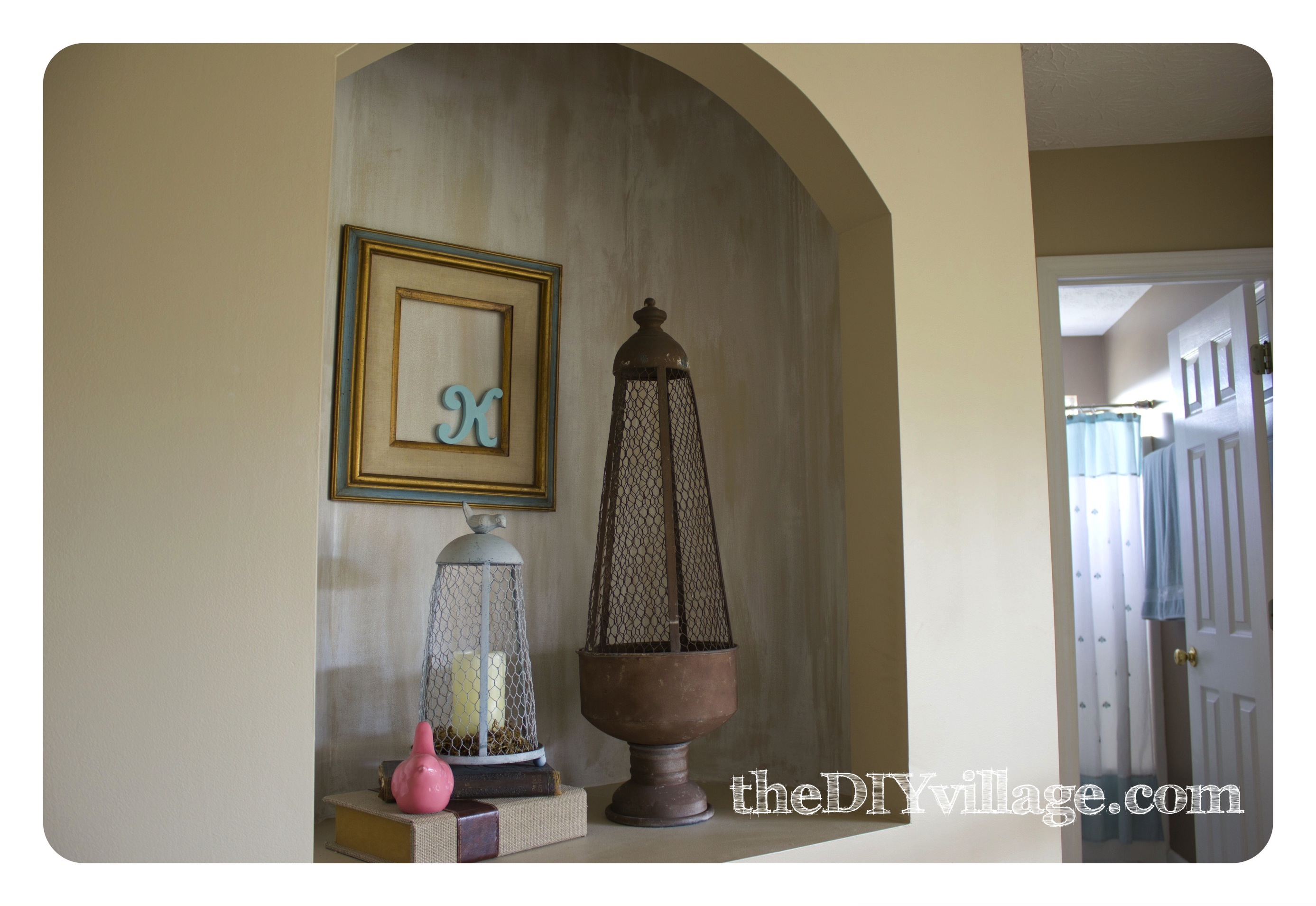 And look it even has a light!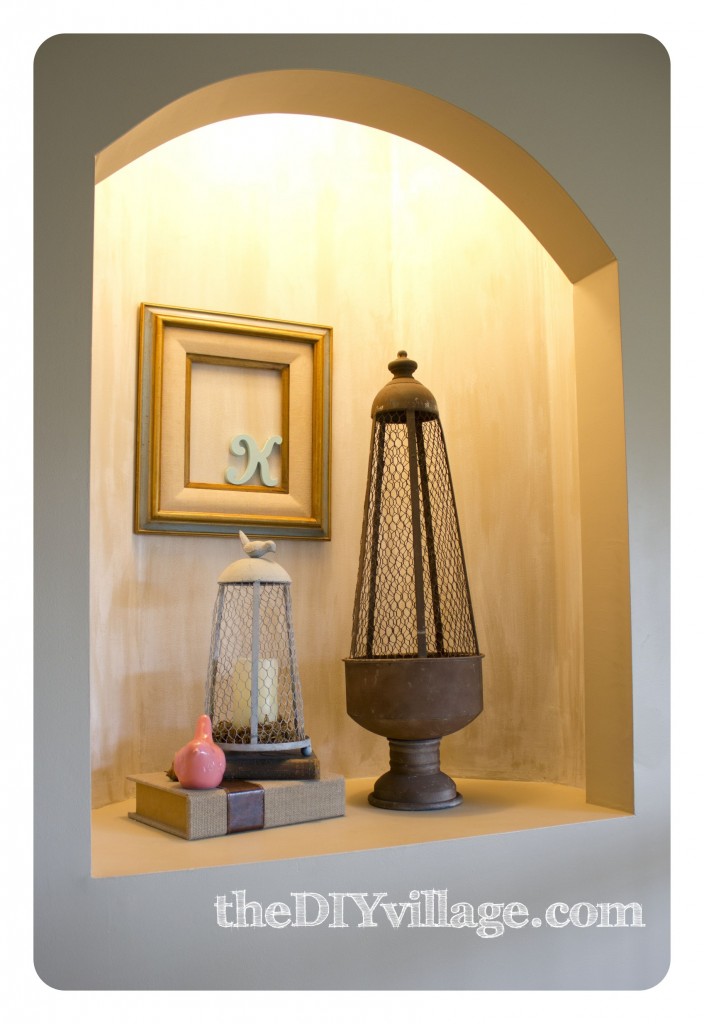 Now onto the other side of the hallway towards the master side.  For Matt's birthday a few years ago his father and step-mother got him this really cool horse drawn fire wagon Weathervane.  Sounds cool right?  That's because it is, but it is also HUGE.  We were afraid we would never have anywhere to put this beauty!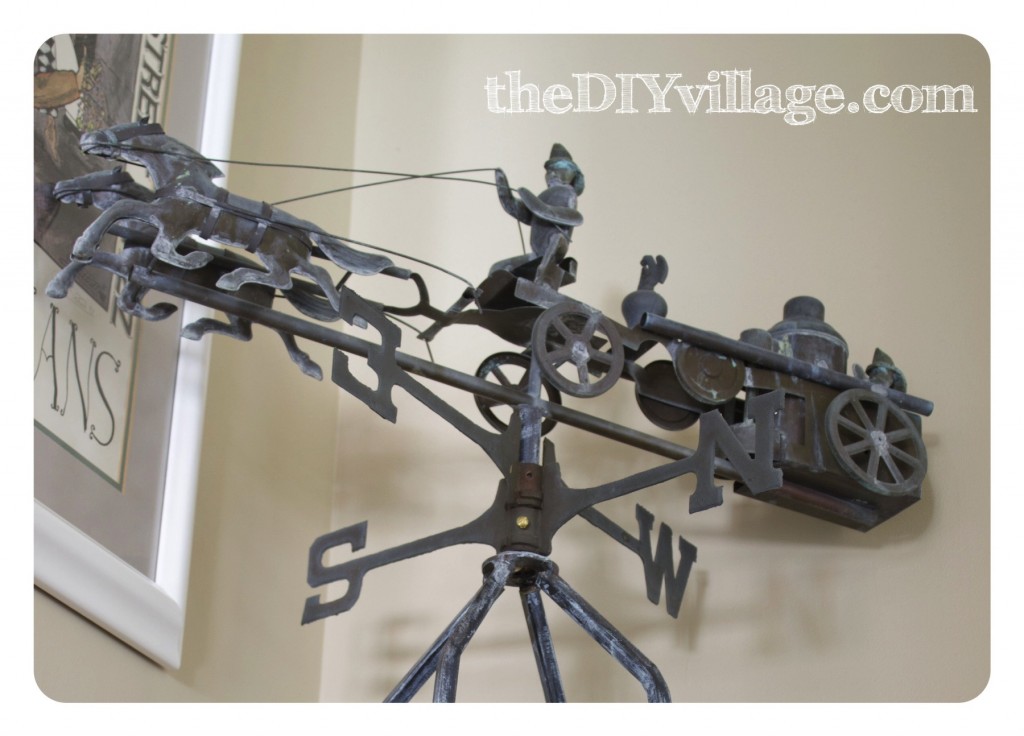 On yet another random antique store trip we find a weathervane stand.  It had a really bad yellow and red arrow weathervane on it and the base was painted black, but for $ 19.00 I was not walking away from this.  I got it home donated the tacky weathervane and painted the base to match our vane.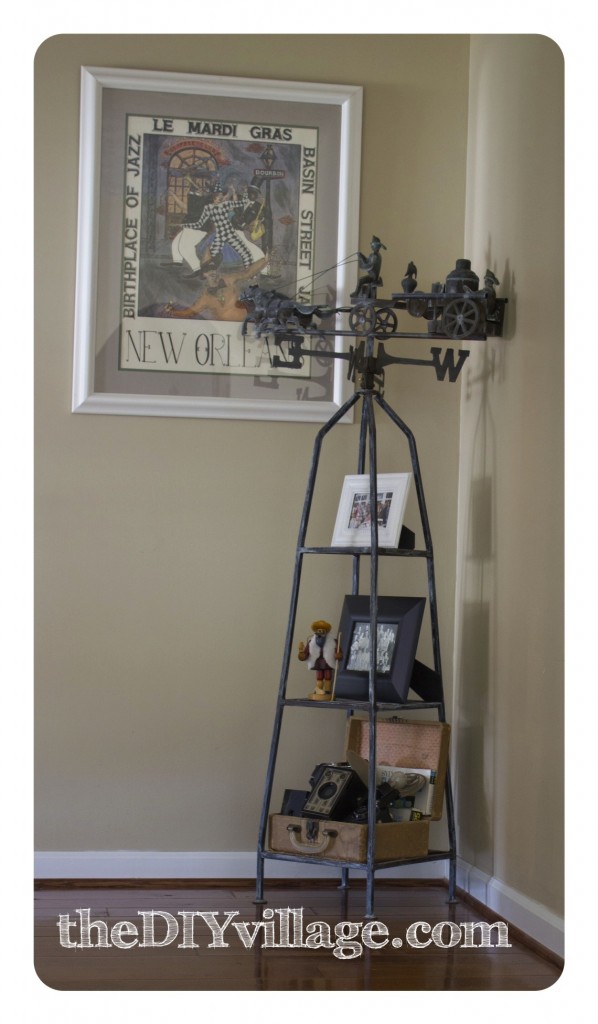 It sit's perfectly in the corner of the hallway.  And is a great place to store my grandparents old cameras.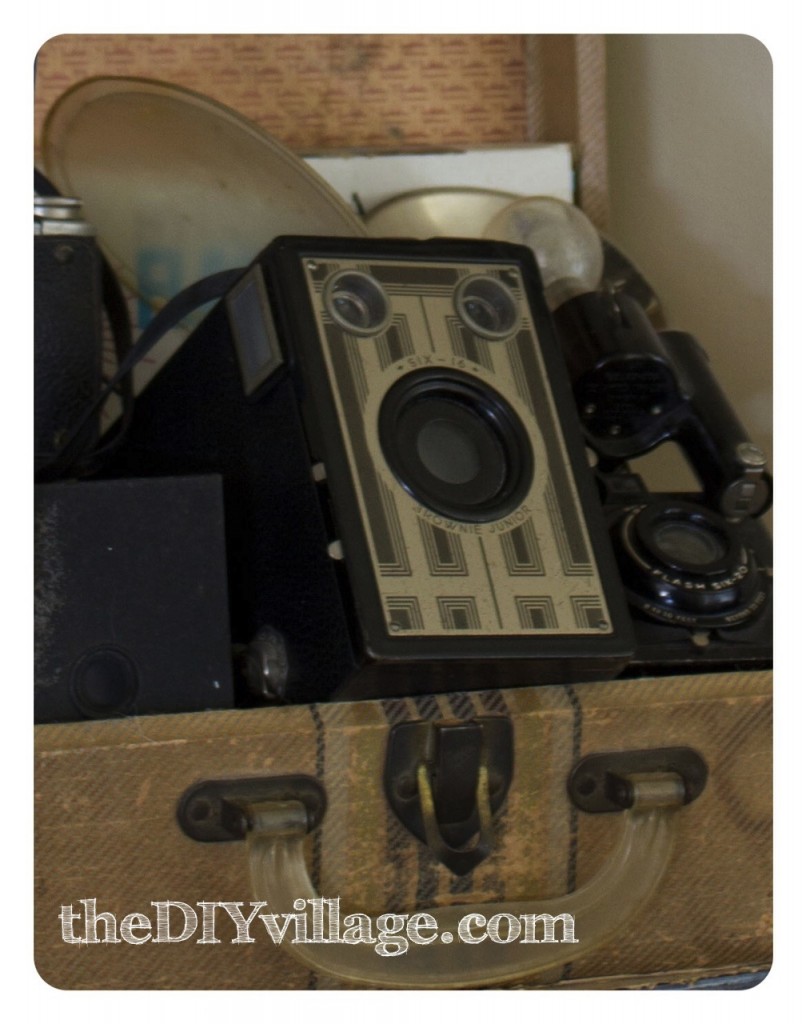 Only thing left to do is find a new rug and create a gallery wall!  Easy right?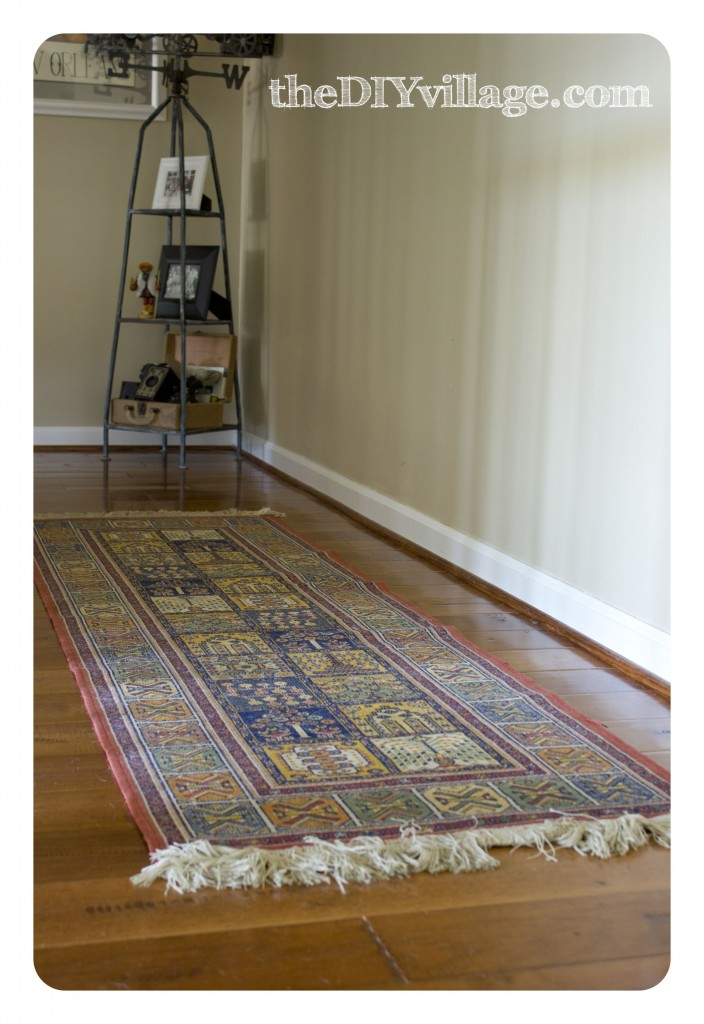 Wish me luck!!!