Having a large entry way has it's perks.
You can go over the top with decorations and they aren't overwhelming.
Last year I started our banister garland with two lengths of garland and a few glass ornaments.
It was nice but I really felt sorry for the rest of the banister upstairs.
It just looked so sad compared to the fanciness going on downstairs.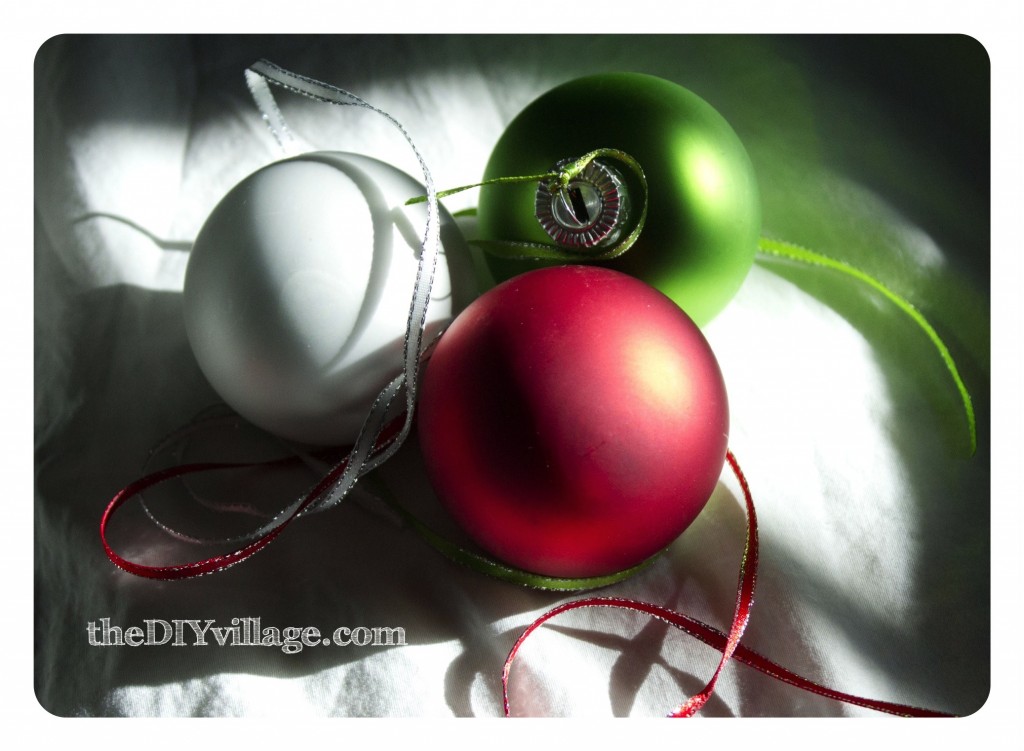 Aren't they pretty with their frosted fabulousness?
And as if it were fate Hobby Lobby had more of the ornaments again this year!
Sometime in August I went ahead and purchased a box of them.
(Gotta beat the rush after all!)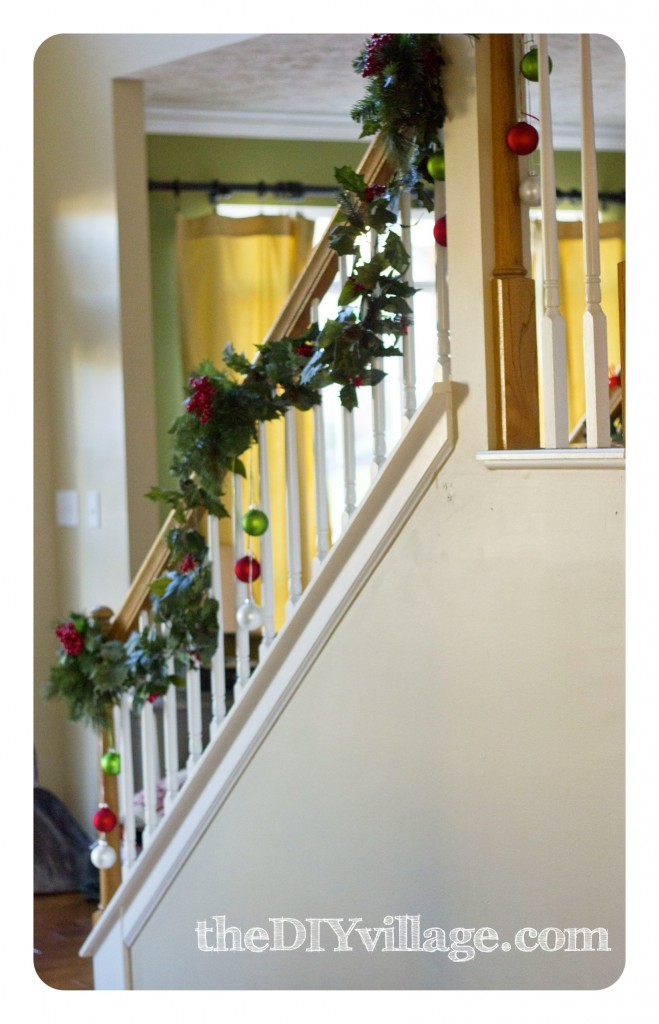 Every square inch of our banister is now covered with greenery and ornaments.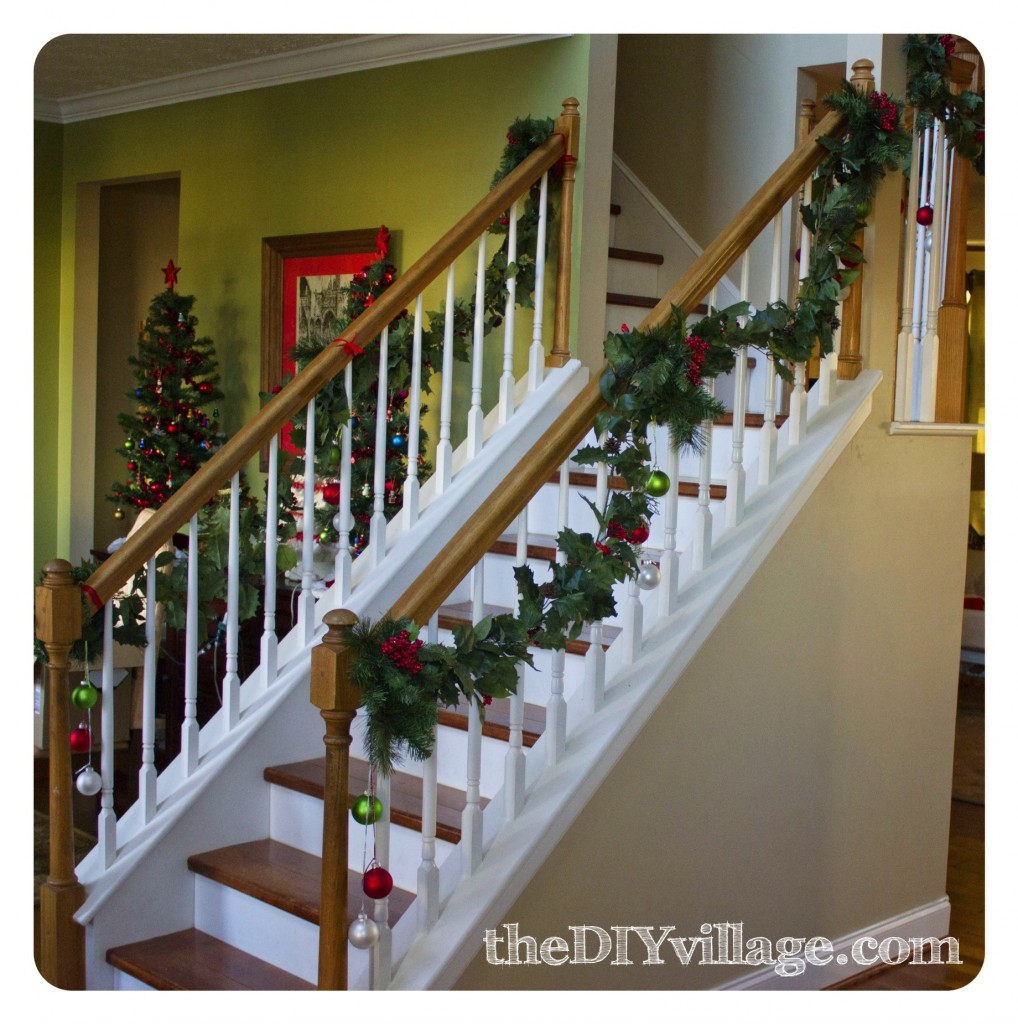 All this fancy garland totally classes the place up!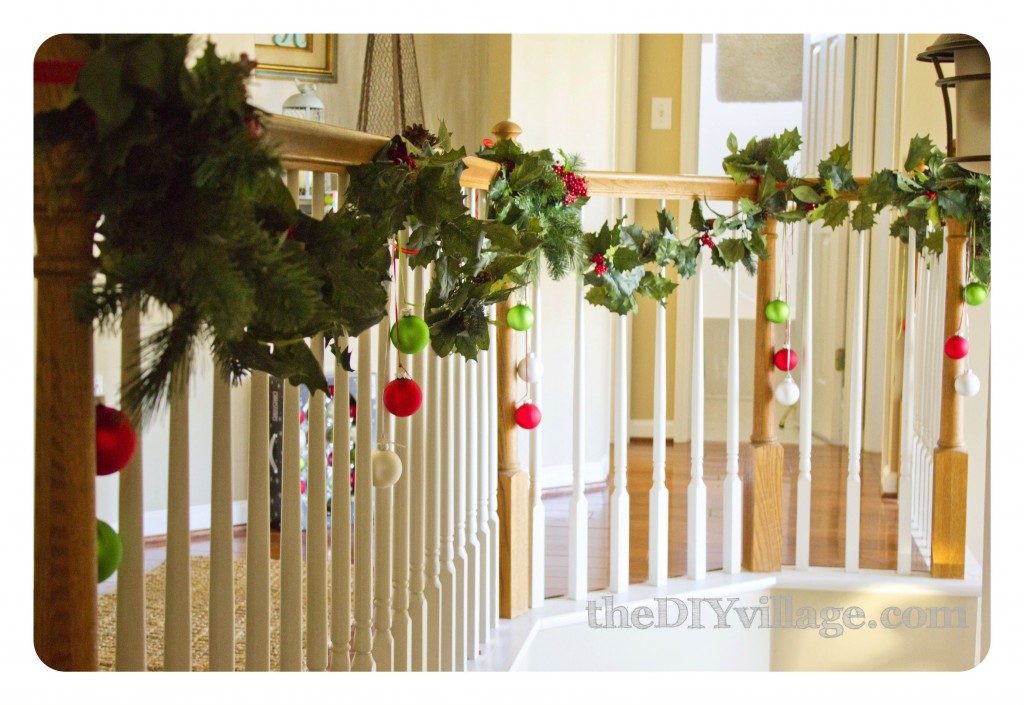 And makes the Woodland dresser that's sitting in the middle of the living room a little less obvious!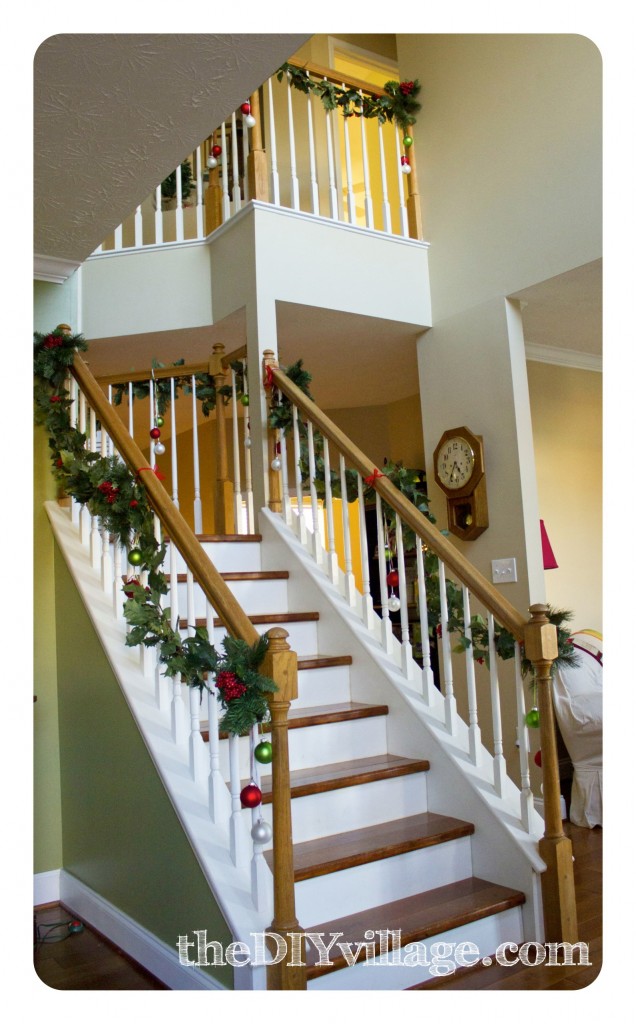 But that's what photoshop is for … what dresser?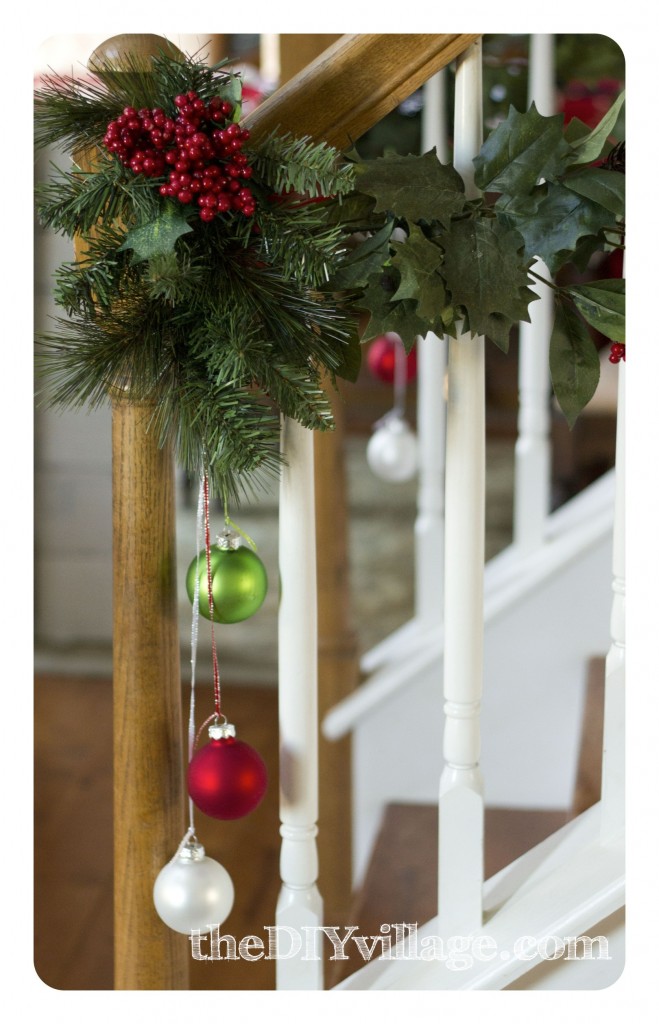 Fenway loves the ornaments too … the cold glass must feel nice on his nose.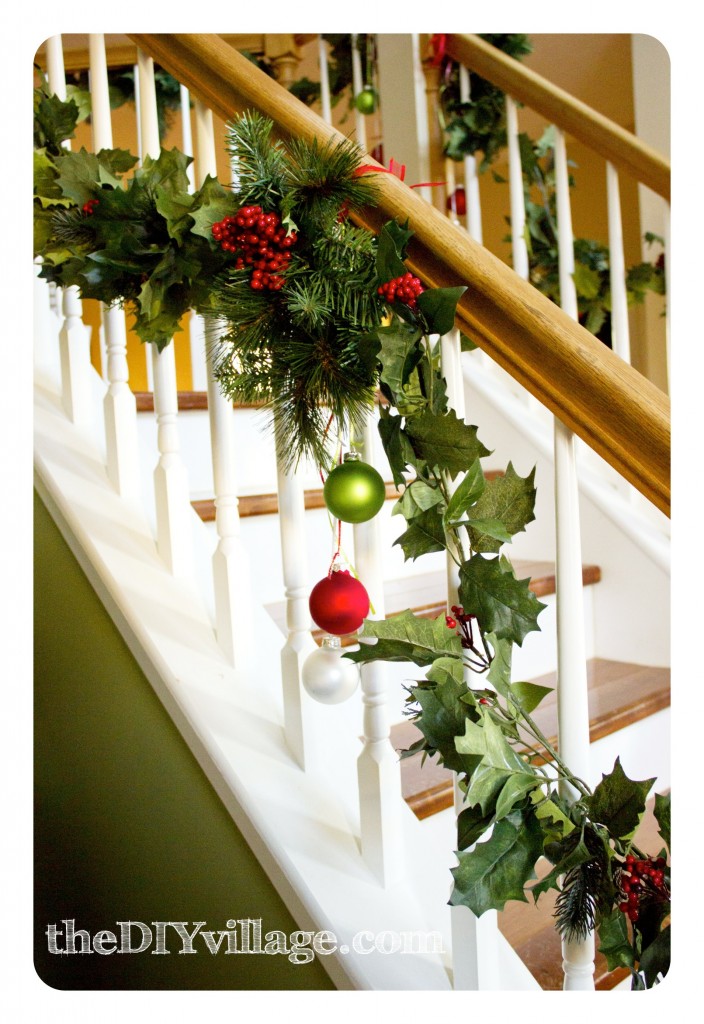 I even had a few extra ornaments to hang off of our ladder!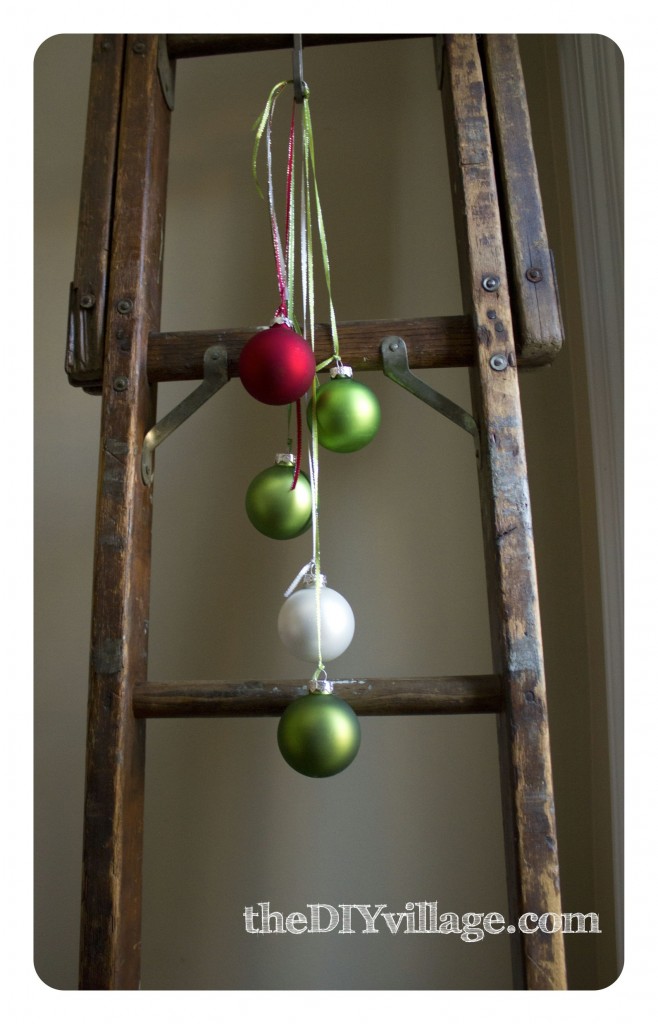 Maybe next year I'll step it up and lights to my garland!
Sharing With: