If you are looking for a last minute gift idea, boy do I have the project for you.
What do you think about a $ 1.00 monogrammed jewelry box?
Not bad huh?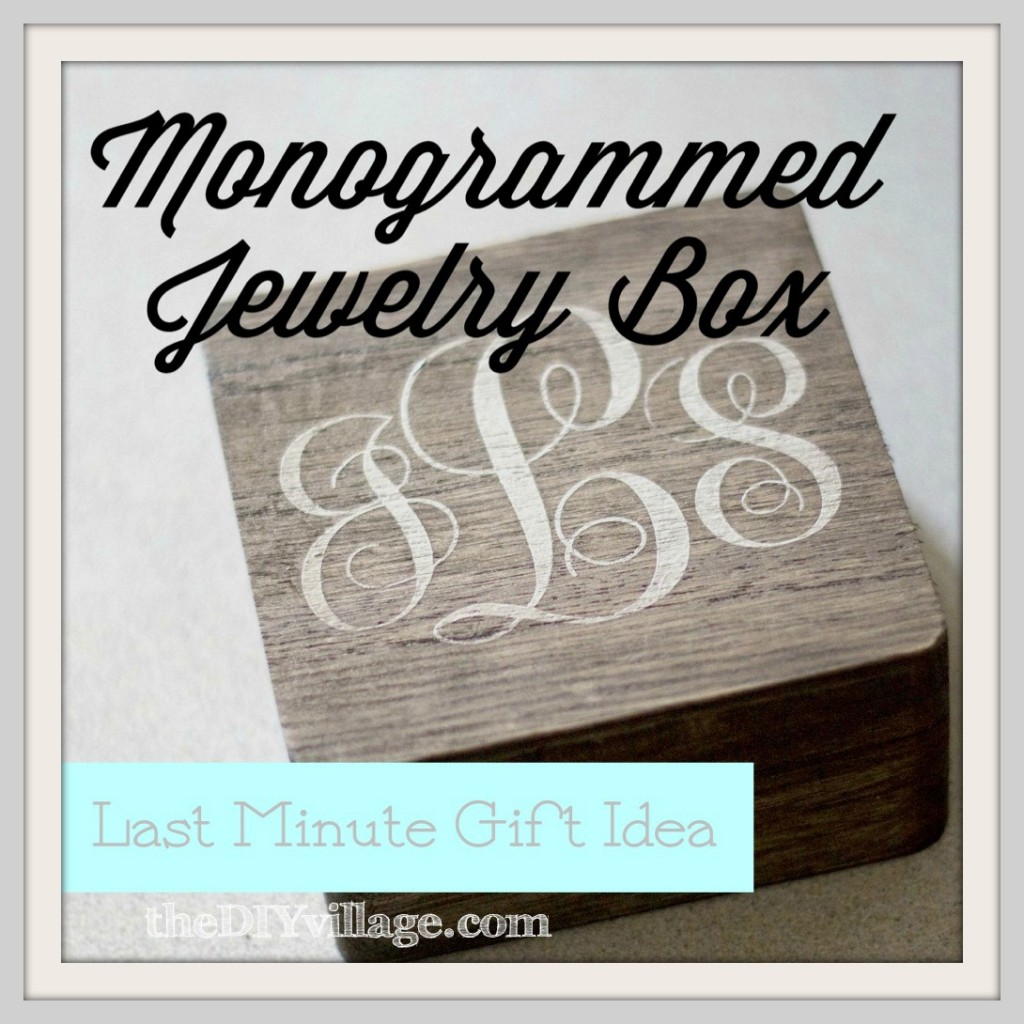 I recently entered contest offered by Debbiedoo's and Fox Hollow Cottage.
They were giving away a $ 50.00 gift card to the Dollar Tree and I WON!
Can you imagine how much damage I could do with that much money in there … that's at least 50 items Yahoo!!!
Of course the first thing I did when I got the gift card in the mail was run to the Dollar Tree and I spotted these beauties …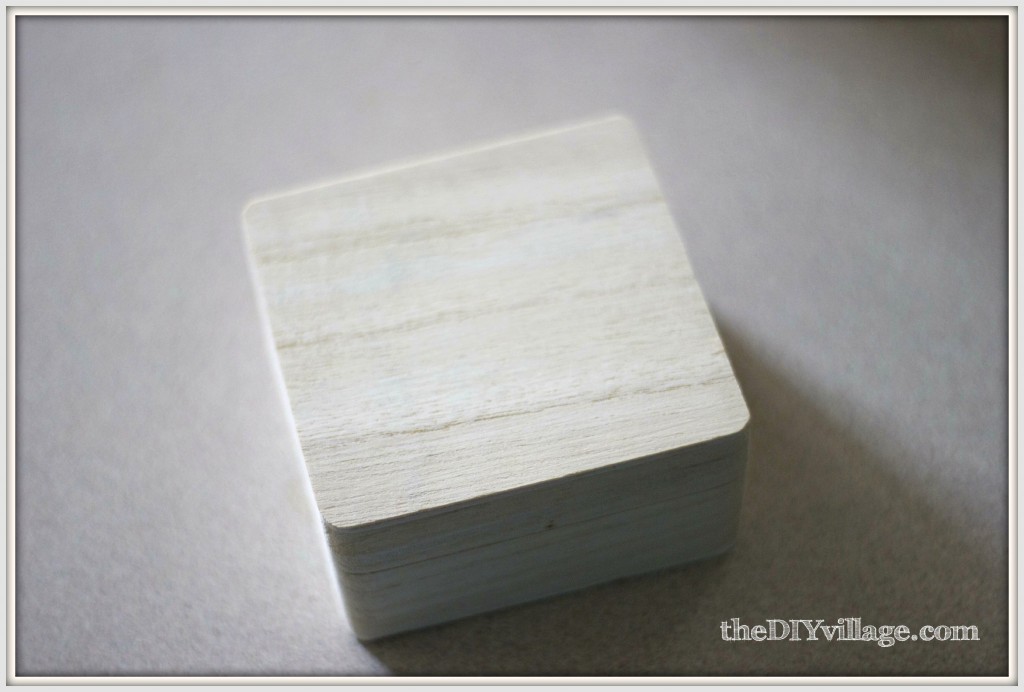 These adorable pine boxes.
They have piano hinges on the back.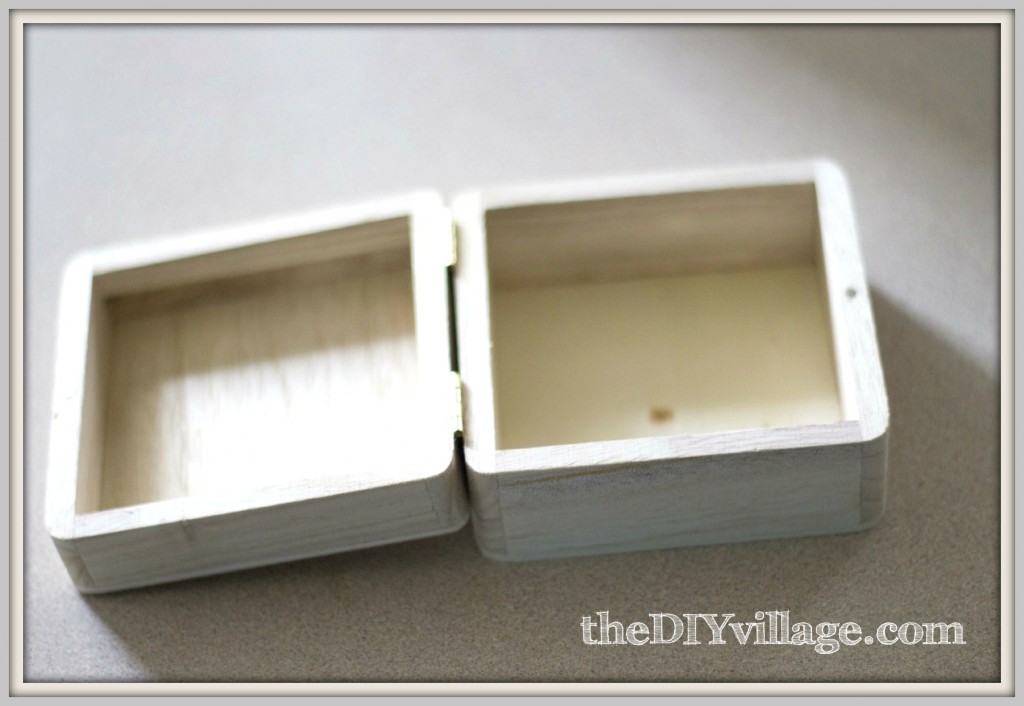 And even a little magnet inside to help keep the boxes closed.
Pop Quiz.
How cute would these little boxes be with a monogram on them?
Better yet, how cute would these little boxes be with a monogram and stained like my vintage industrial bar stools?
Are we on the same page here?
These little boogers would look AWESOME!
I created the monogram I wanted, cut it on our vinyl cutter, and then applied it to the box.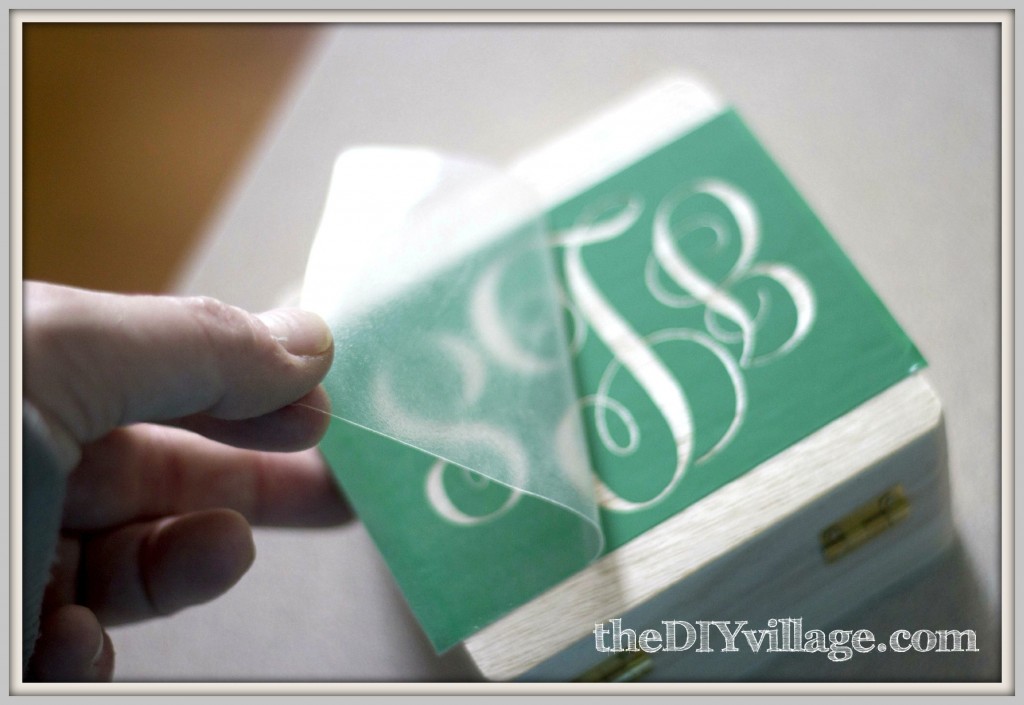 Using latex paint (Behr White Truffle) I stenciled the letters on to the box.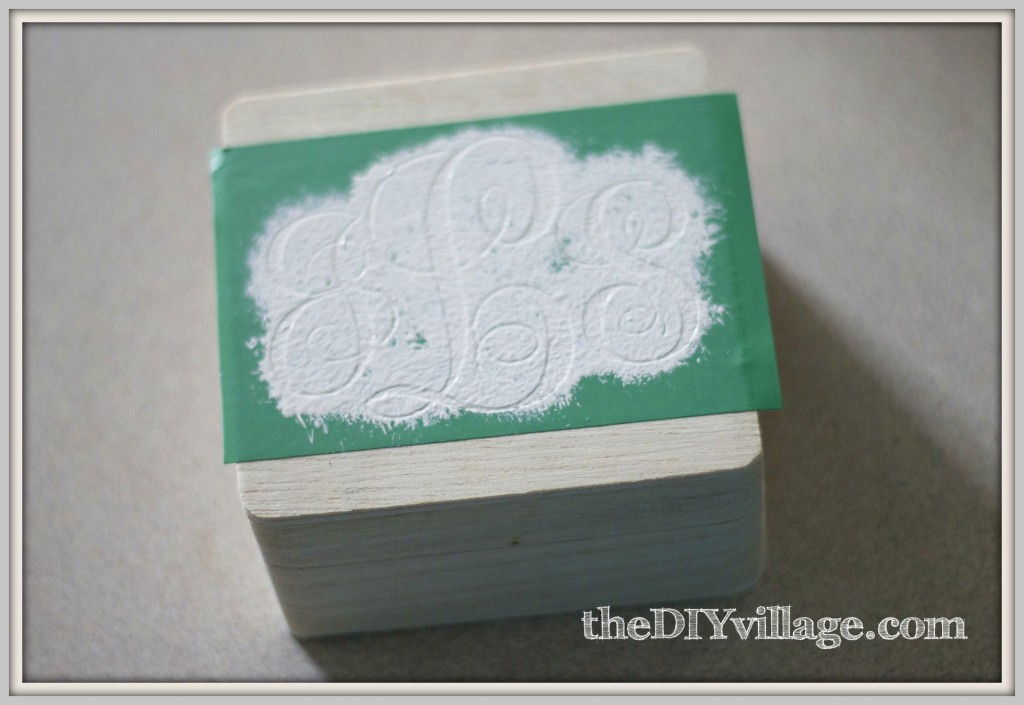 And carefully pulled away the stencil.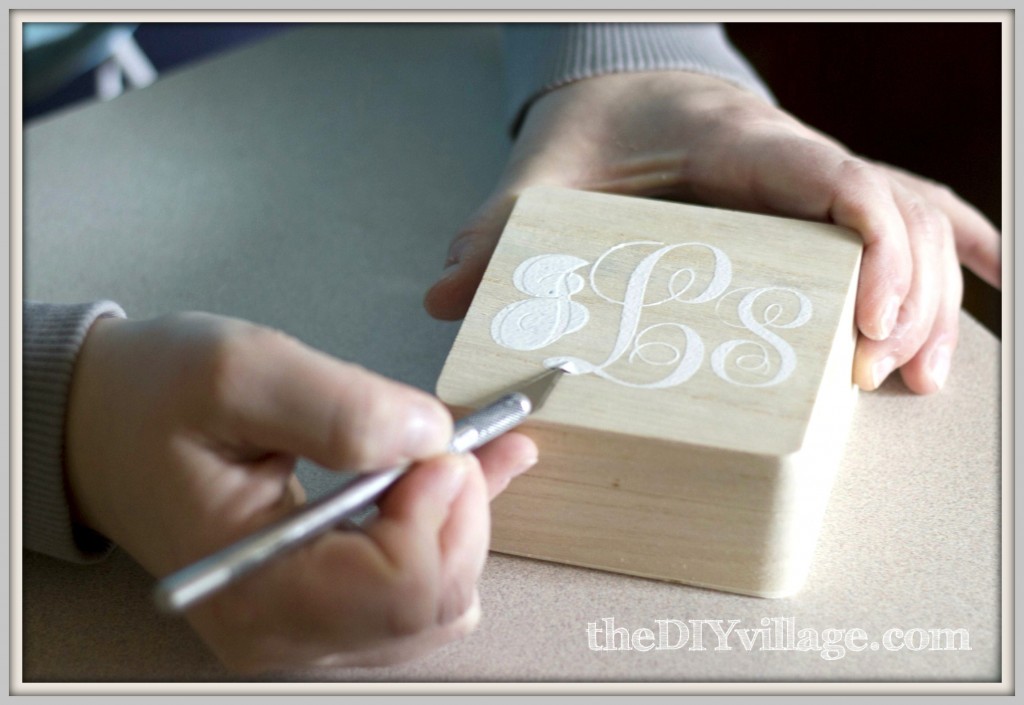 Once all of the vinyl is gone you have a beautiful monogram.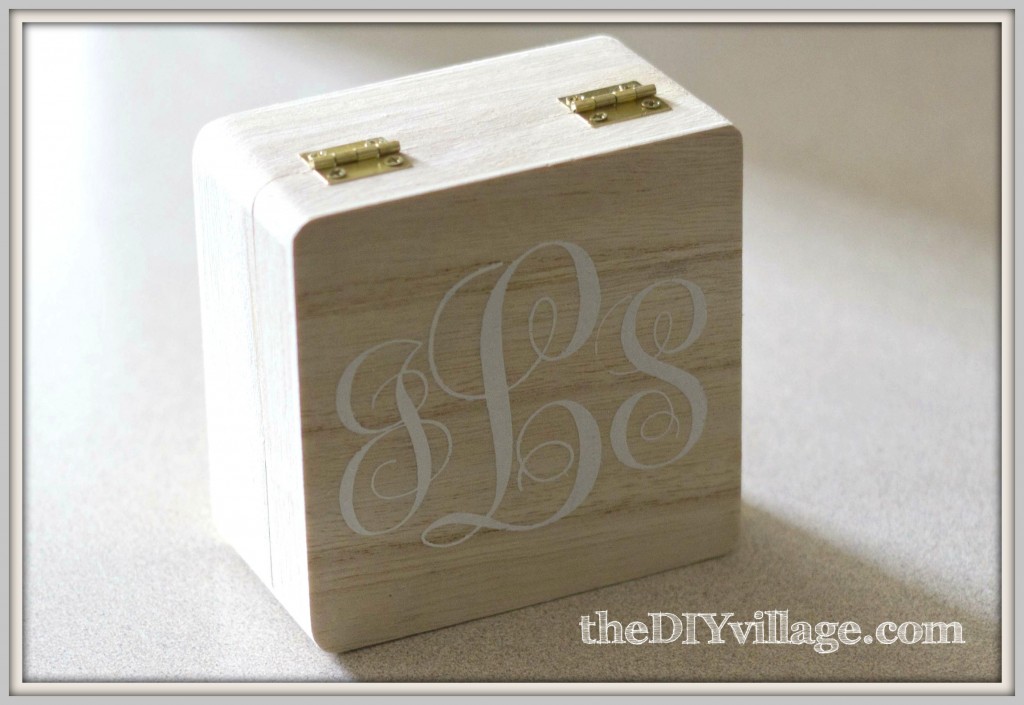 Let the paint dry thoroughly and then apply your stain.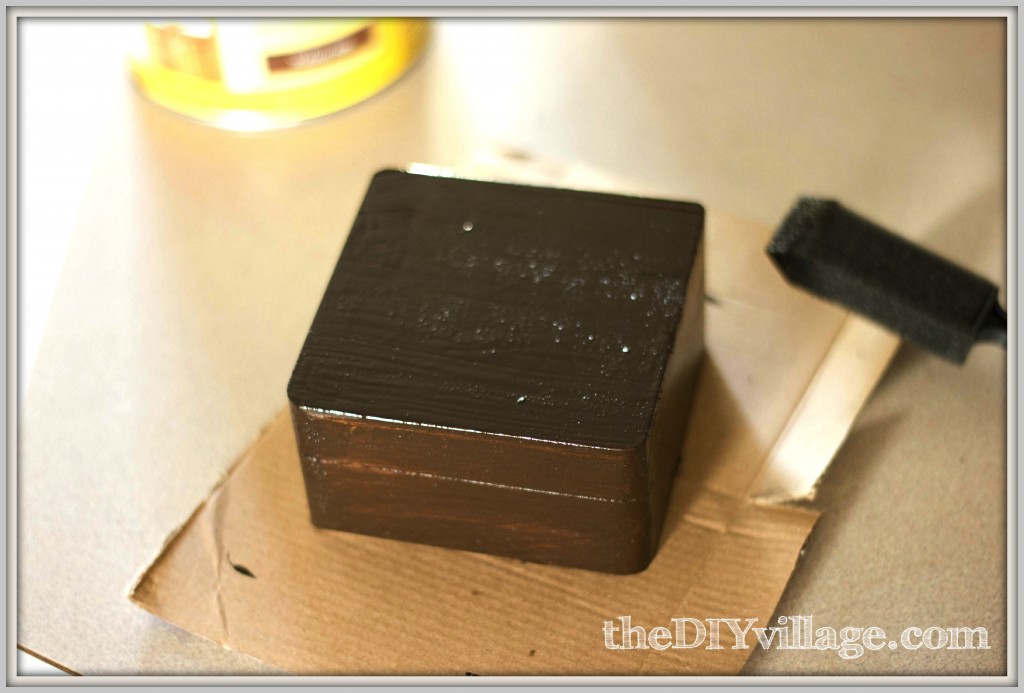 I chose Minwax Gel Stain in Walnut.
Follow the instructions on the can (paint on wipe off).
Once your stain is on and dry you will need to lightly sand your box.
The stain raises the grain and will be rough to the touch.
No one wants a rough box!
Let your box set for the recommended 6 – 8 hours and then you can apply a few coats of polycrylic.
When it is all said and done you are left with an adorable handmade LAST MINUTE gift!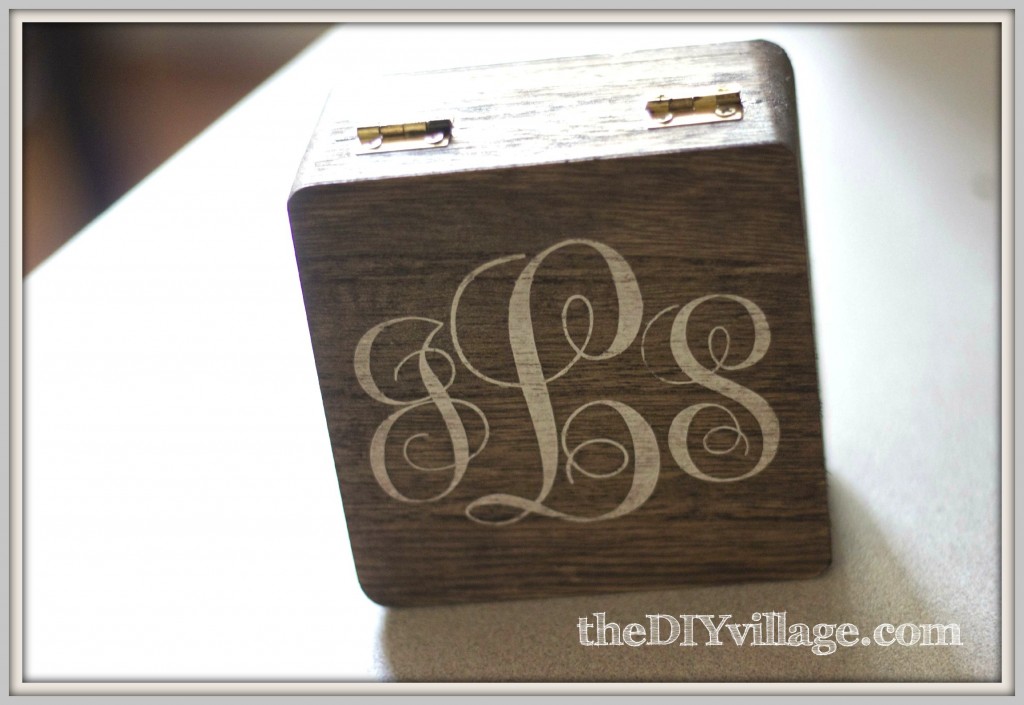 What do you think?
Not bad for a $ 1.00 eh?