Have you ever thought about buying craft supplies online?  Like most I'm sure you probably think it's just easier to run down to the local craft store and pick up what you need.  The only problem with going to the store is that most of the time you have to pay full retail.  That is why I love online sites like  Consumer Crafts.
There moto is spot on!  Not only are their prices great but the ordering process is a breeze.  Once you log onto their site you will see their current sales they have running.  Right now they have an awesome Back to Basic's sale running through February 4th!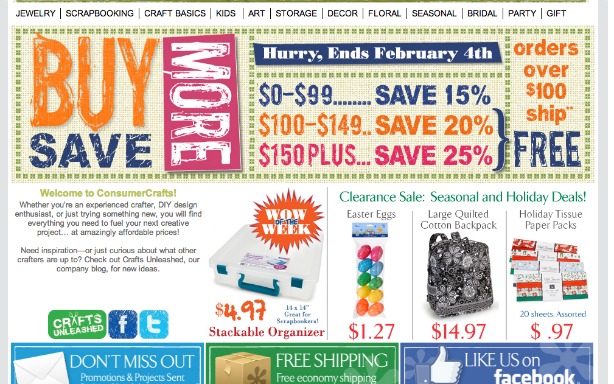 As you browse through all of the areas of the site you will find even more sub categories full of awesome products!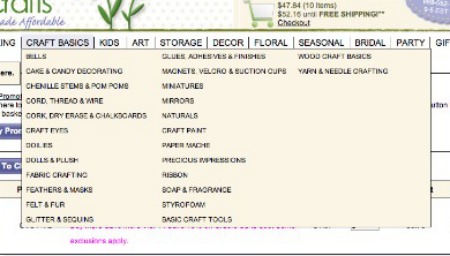 One of my favorite sections was the SCRAPBOOKING section, mainly because it contains items for my Silhouette Cameo … they even sell the Silhouette.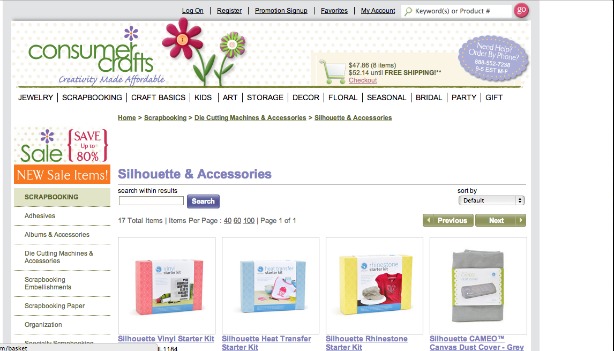 When you find the product you want just select the ADD to BASKET button.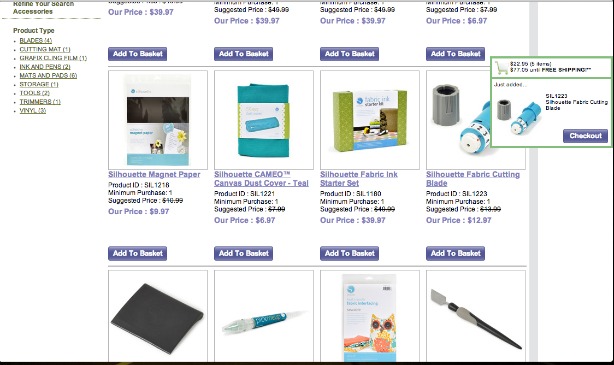 You will know your item is added when you see the confirmation window pop up on the right side of the screen.
Another fun section I found had a great selection of mini flags, so of course I had to add some of those to my cart as well!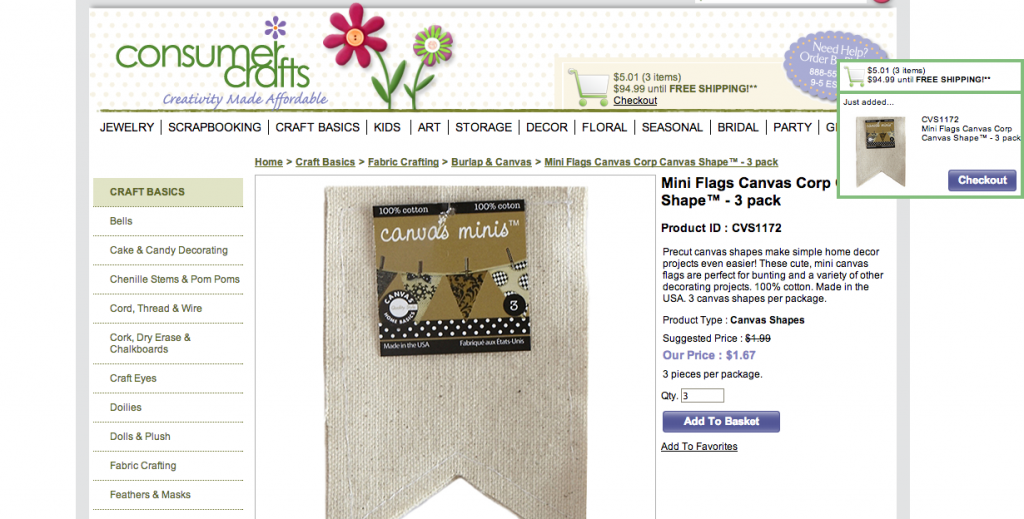 Once you have everything in your cart just head to the check out, review your order, add any promotional codes you might have and then finally place your order.
It's that easy!  And make sure and be on the look out for the WOW of the WEEK!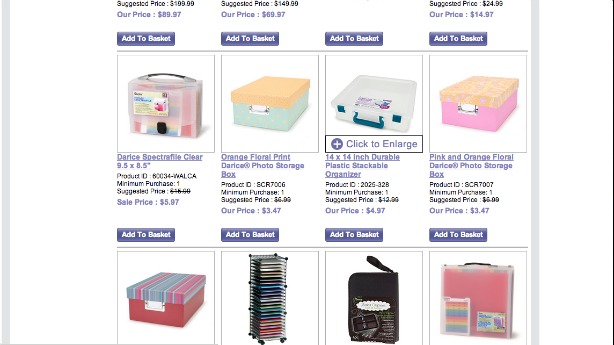 I was able to snatch up a 14×14″ plastic stackable organizer for my scarpbook paper on sale for $ 4.97 marked down from the already reduced price of $ 9.97.  What a great deal!
To keep up with the latest sales and deals make sure and Like Consumer Crafts on Facebook or  follow ConsumerCrafts on Pinterest for great project inspirations!
And don't forget the Back to Basic's sale ends February 4th, you don't want to miss out!
I wrote this post as part of a campaign with Blueprint Social. The opinions in this post are my own.