I love the dollar store, they always have the best selection of items for the creative mind.
This year for Valentine's Day I wanted to make Matt something from the heart that combines two of his favorite things Coffee & Music.
The best logical gift I could come up with was custom coffee mugs with the name of one of his favorite songs.
Matt's latest music obsession is New Grass.
And who could blame him with groups like The Avett Brothers and Mumford & Sons just minutes into a song your feet are tapping.
I picked a song by the Avett Brothers – I and Love and You.
I picked up two solid white coffee mugs from the dollar store.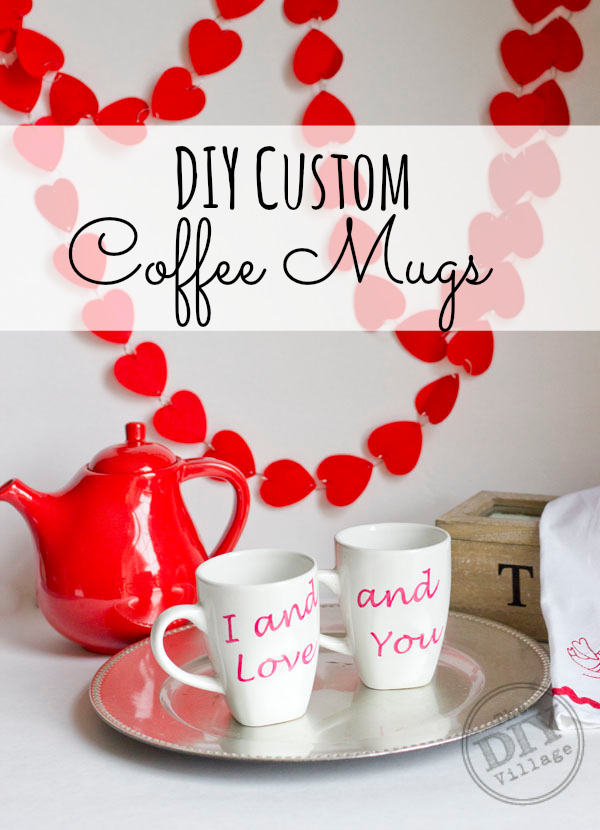 I created a stencil using my vinyl cutter.
Cleaned the coffee mugs with alcohol and applied the stencil.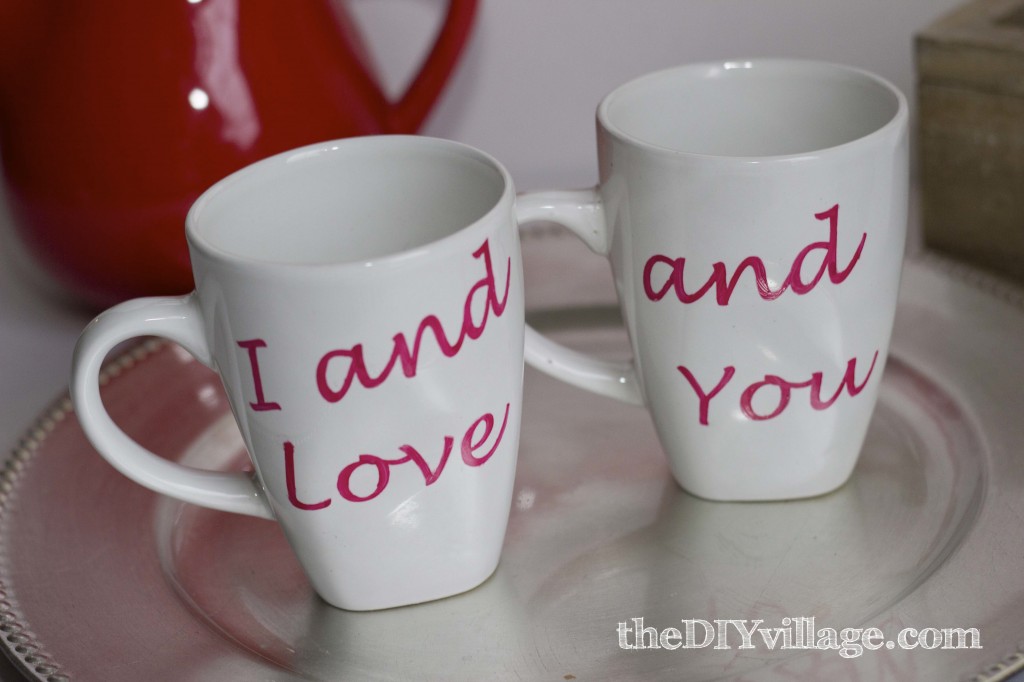 Using a craft paint brush, paint the stencil in as per glass paint instructions.  I used DecoArt Americana Gloss Enamels.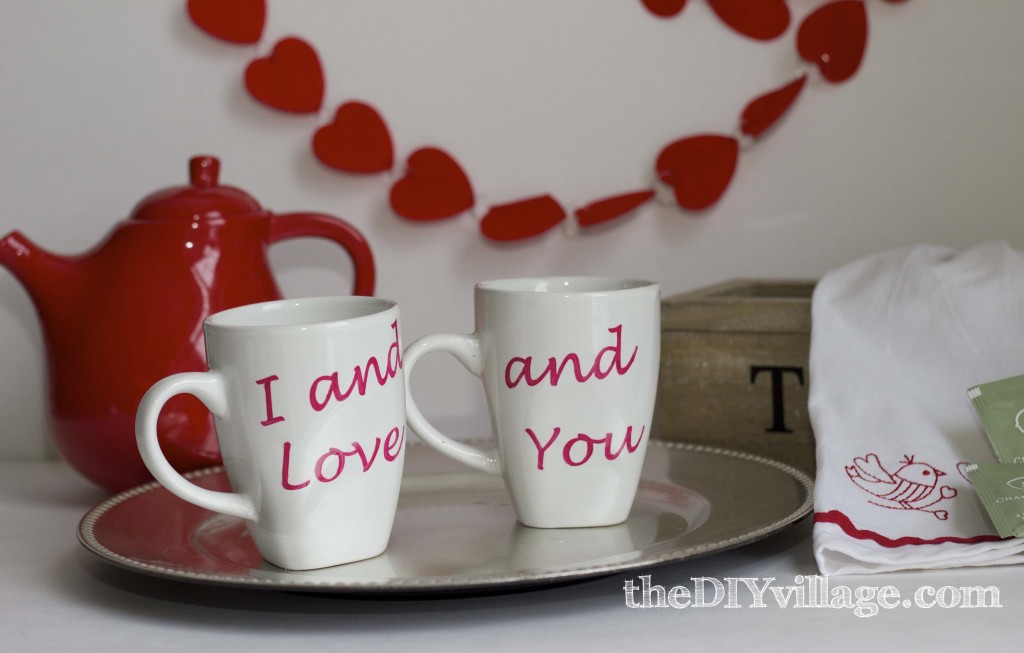 ** This paint will set up fairly quickly to keep your lines clean make sure and remove the stencil while the paint is still wet (as quickly as possible)**
Remove your stencil and let the paint set up for 4 days and then bake!
It's that easy.
How fun would these be filled up with coffee samplers or coffee flavored candies?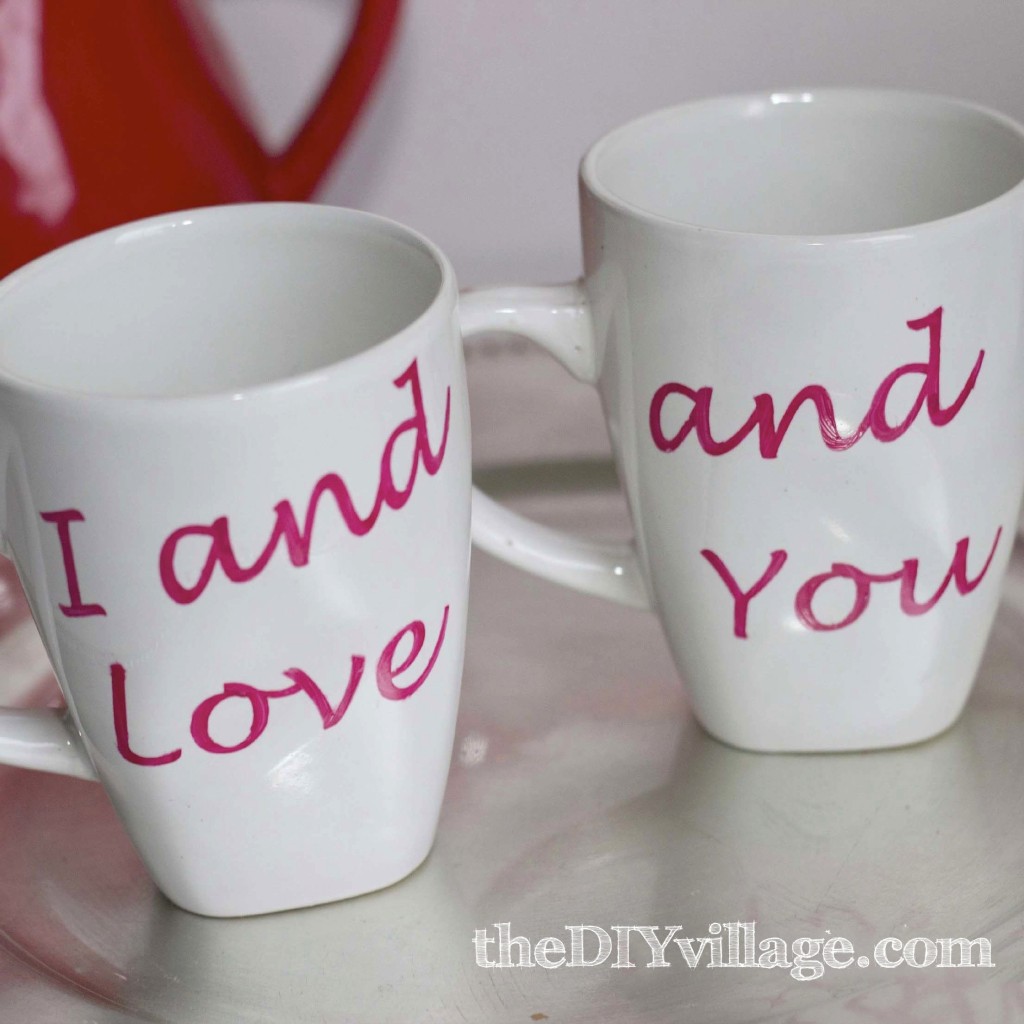 Would you consider making a custom mug for your significant other?
Or maybe do this craft with your kids for mother's day or father's day!
So fun!
Check out a video where myself and 3 other DIY/Crafters share some other great Valentine's Day crafts.
**This post contains Amazon Affiliate links**