Have you seen all the cool uses for over the door organizers?
I have seen them for shoes, in pantries for smaller items, craft rooms, and even had a friend use one at her wedding in the bridal suite for anything and everything you might have forgotten but need!
It was great but none of these were things I could really use in my life.
That was until I realized that Matt and I have a big problem.
We love winter accessories!
To the point that some might consider it an addiction?
We can't help ourselves when we see a cool hat or scarf we just have to have them!
What that love of winter has left us with is an abundance of hats, scarves, and gloves.
In the amount of two large totes!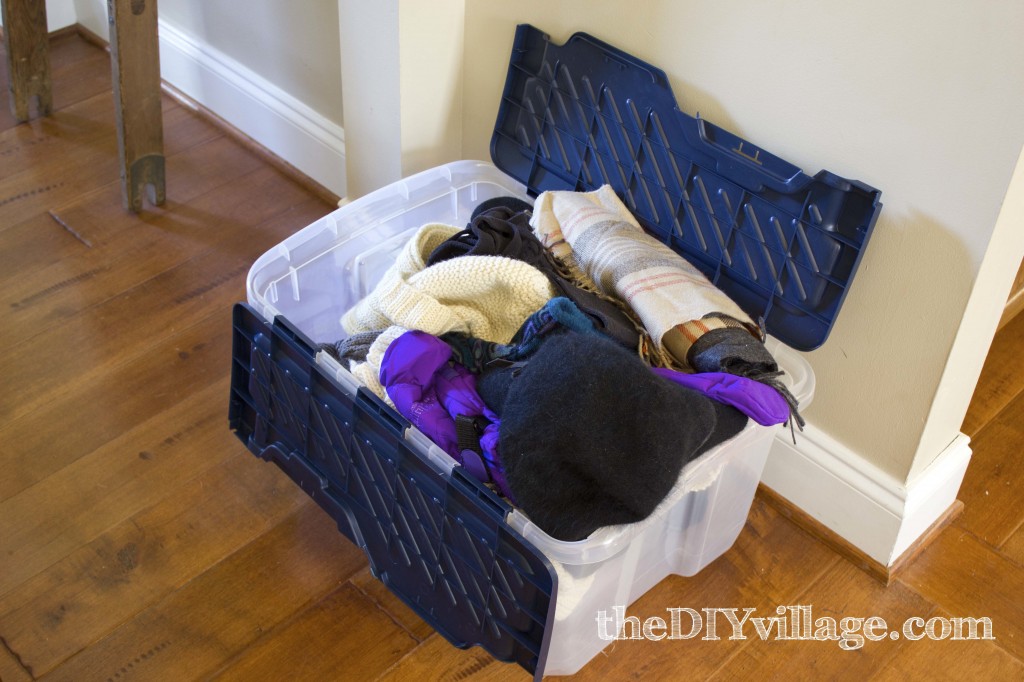 As great as the totes are for storing the items, they are horrible for being able to see what we have.
My solution …
An over the door shoe organizer!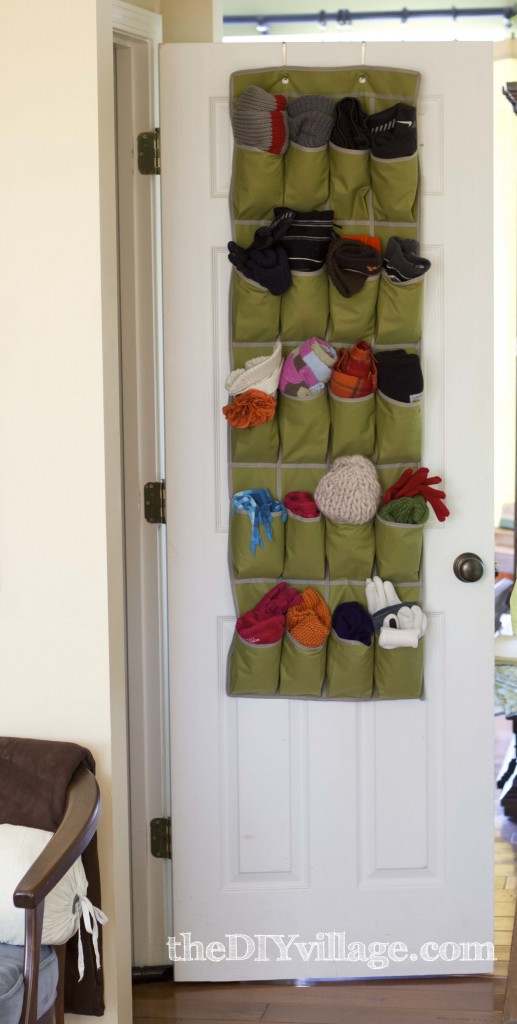 I picked this one up for $ 8.99 at Home Goods.
It's perfect for all of my favorite accessories!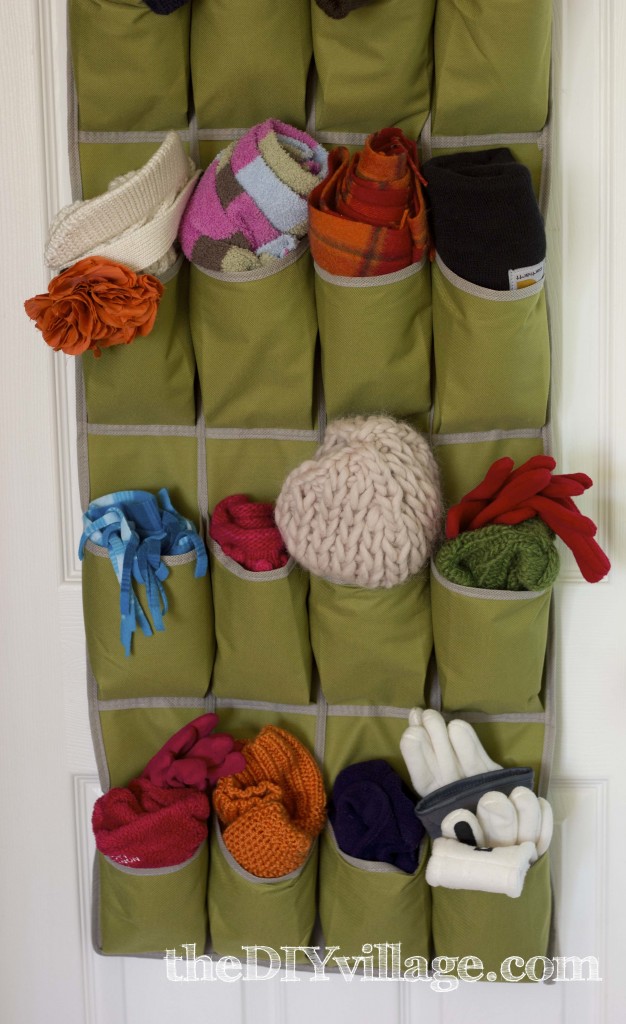 We can easily see what we have without digging through the totes.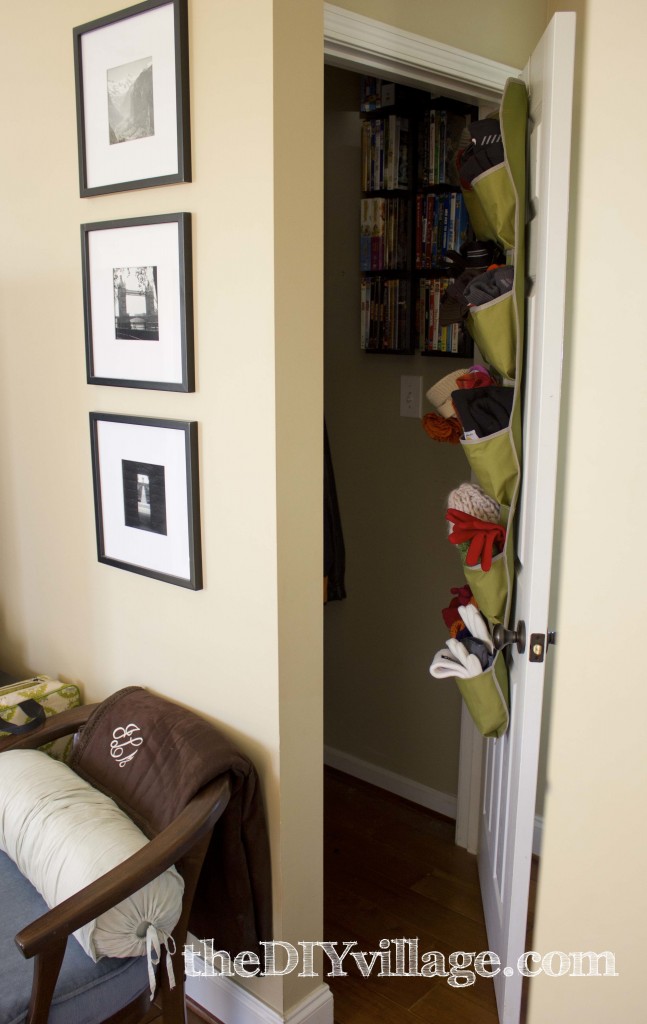 It's slim so it hardly takes up any space in our coat closet and leaves the floor area tote free …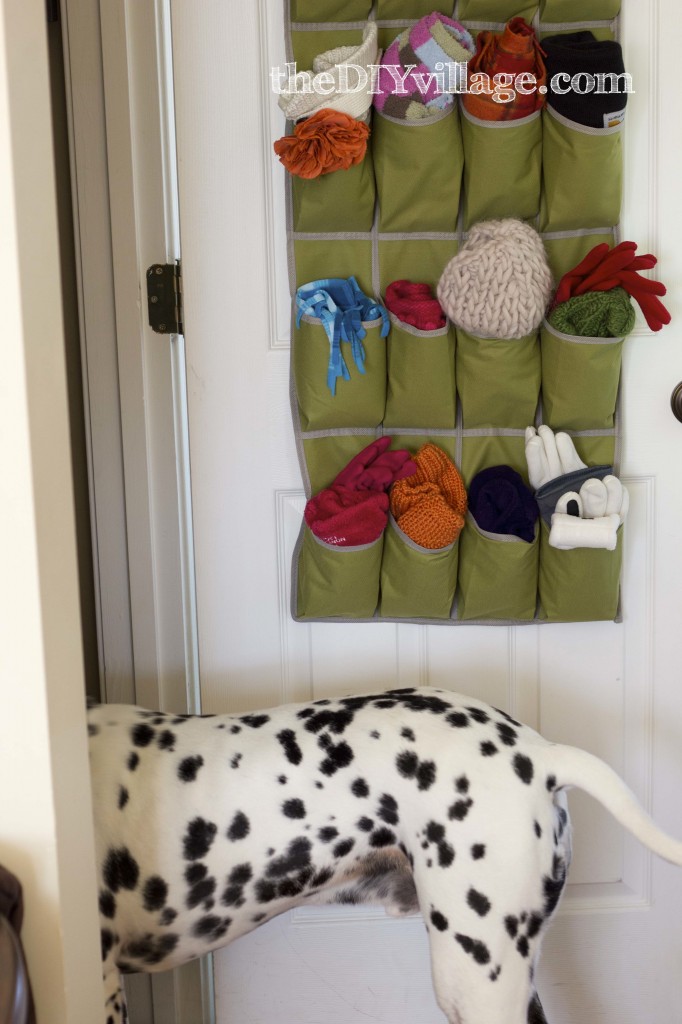 for the occasional nosey visitor!
Do you use and over the door organizer for anything other than shoes?