With all the door wreaths I have made in the past year you would think that I have one for every season.
And I do, well almost.
For some reason I never made a door wreath for spring.
I have no clue how that one slipped through but it did.
I have been wracking my brain on what to do for a spring door wreath.
I found a cool post by Jocie at One Project Closer: The Better Half on how to make a fabric flower.
I love her tutorial and think these would be super cute on a wreath and then I remembered that our front door is out in the open and any fabric flowers I might make wouldn't last very long.
(whomp whomp whomp)
Thankfully my friend Virginia over at LiveLoveDIY posted the cutest tulip door wreath and I knew I had to make one for our house!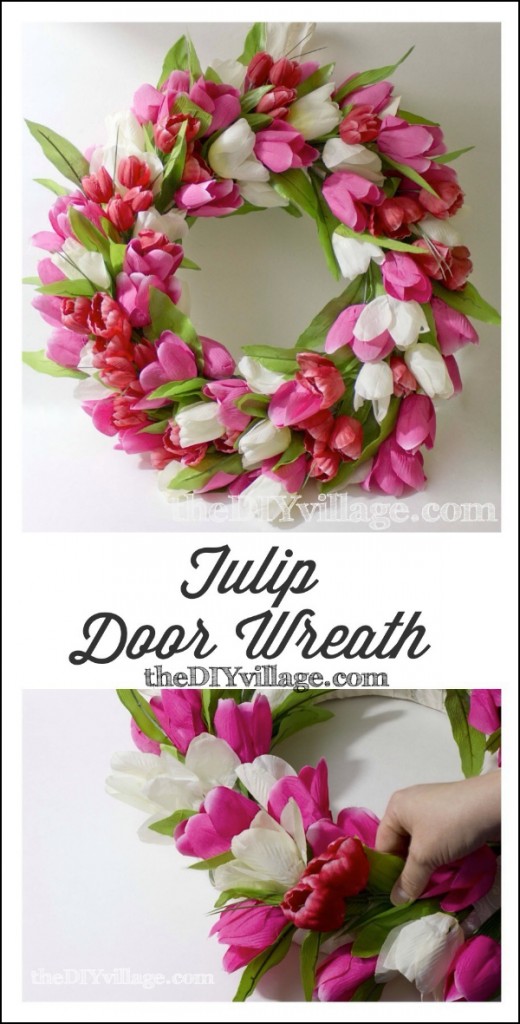 I made a quick trip to the dollar tree and picked up about 15 bundles of tulips in three different colors.
You will also need a foam wreath form and ribbon.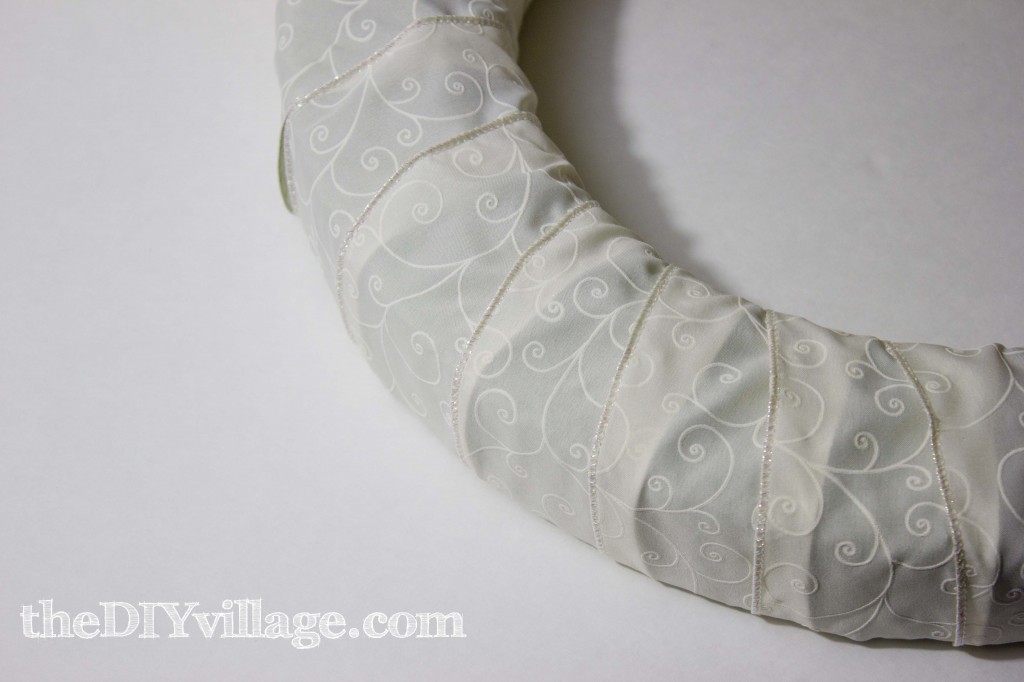 Take a neutral ribbon and wrap your wreath form.
You will want your ribbon to over lap so that you can slide the tulips in between the ribbon and the form.

Cut your tulip stems from the bundle using wire snips, and begin adding one color at a time into every other ribbon overlap.
Start on the outside and then move to the inside of the wreath.
You will end up with one tulip per overlap.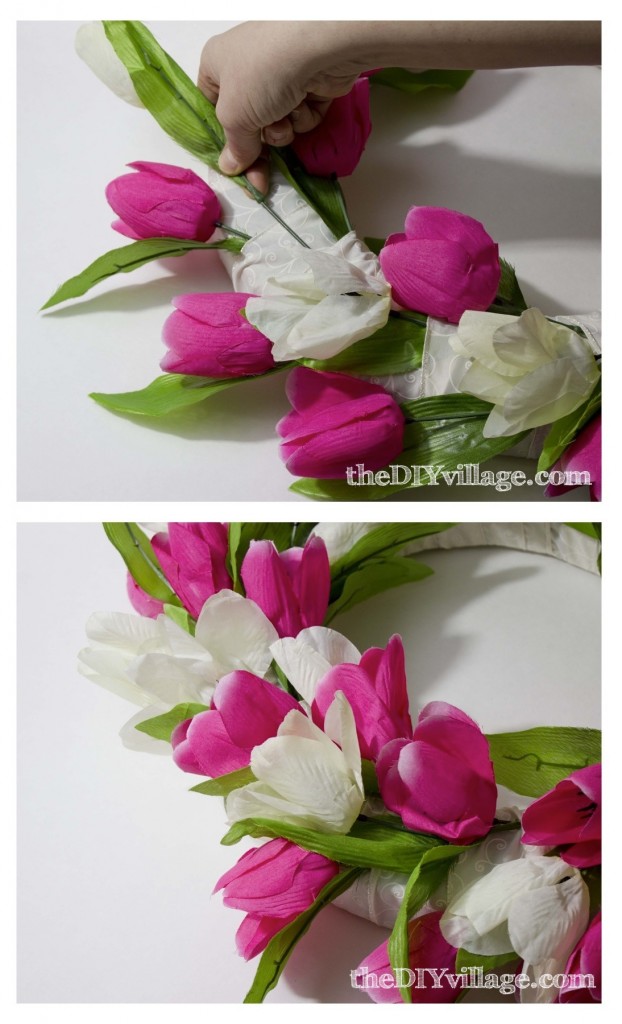 Next you will add the white tulips to your door wreath (or whatever color you chose that will compliment).
Continue with the same process as the pink tulips in every other ribbon over lap.
The only difference this time is you will want your white tulips towards the middle of the wreath.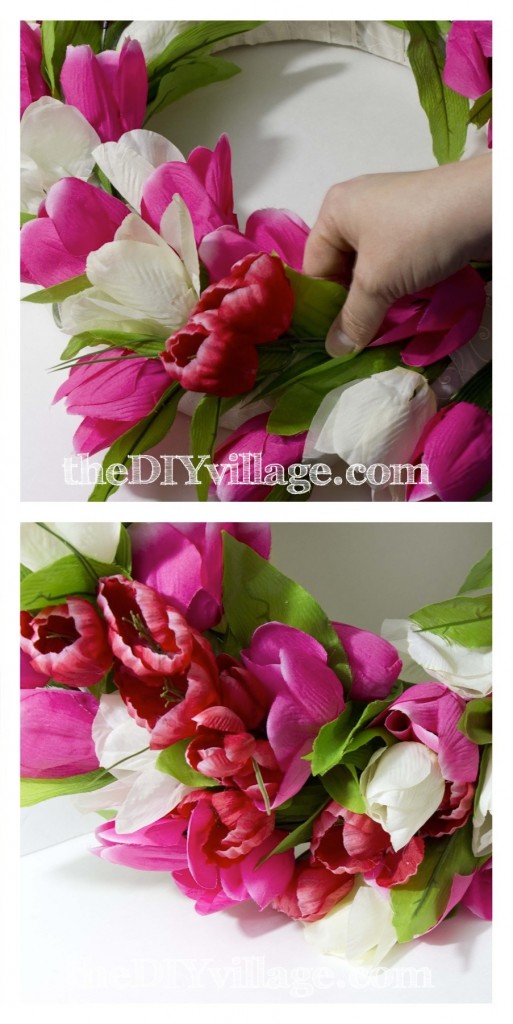 If you want to add a third color like I did you will also add this to the middle.
I chose a smaller tulip for the final layer.
Once all of your tulips are in go back and check for any bare spots and fill in with any color you choose.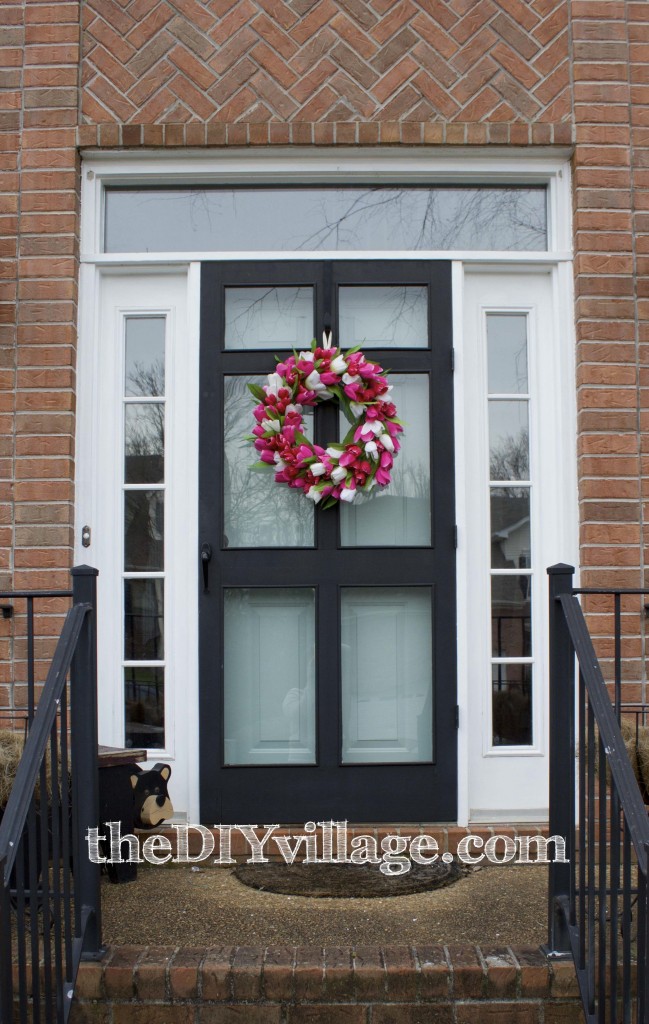 It's that easy!
You can wire them in if you like but If your ribbon is wrapped tightly enough there is no need the tulips will stay in place perfectly.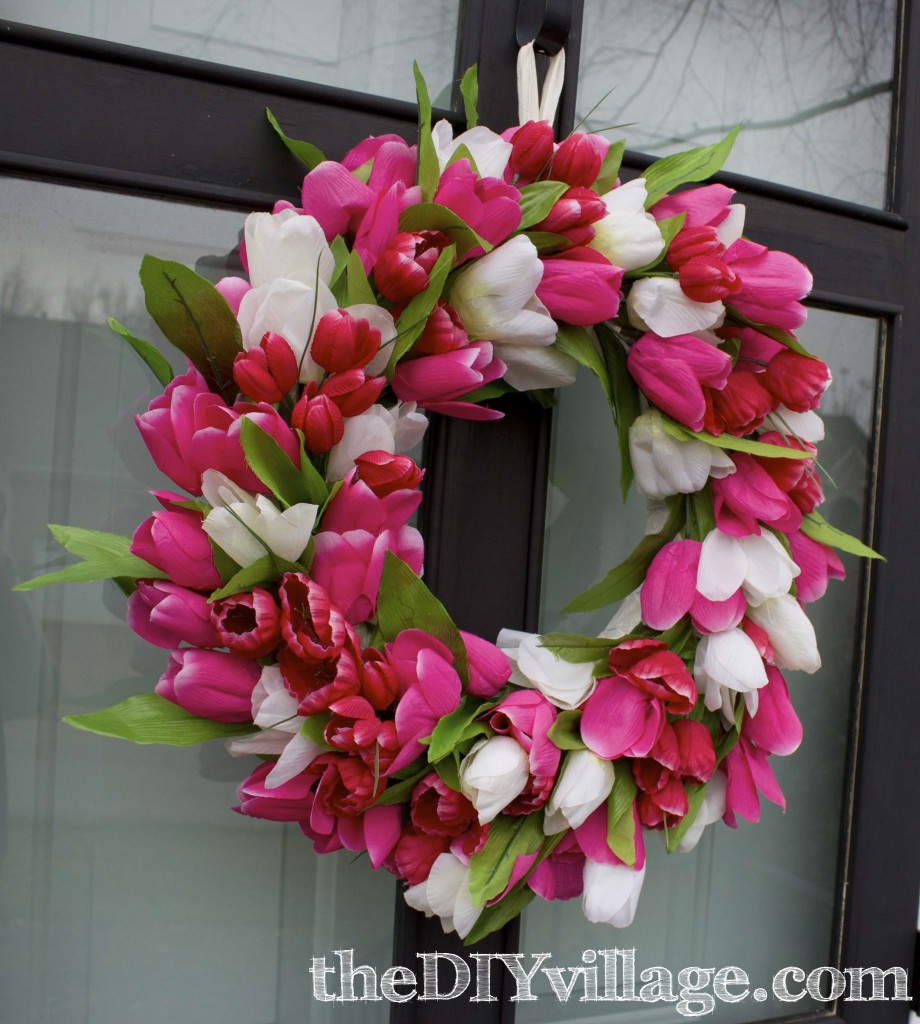 What do you think?
Are you ready to it the dollar tree and make your own tulip wreath?