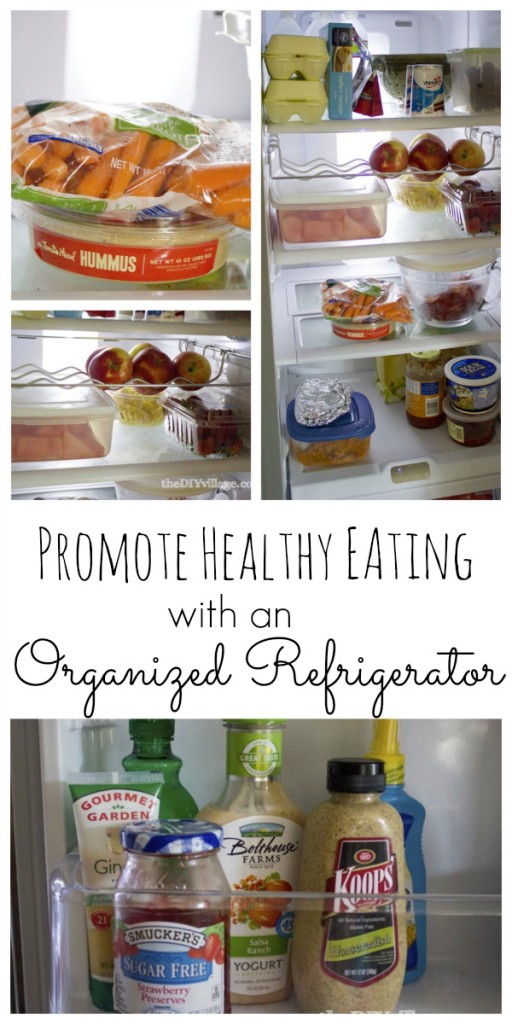 Okay so it is no big secret to anyone that I have a little extra junk in my trunk, so to speak.  I don't always make the best choices when I hit the fridge.  But I know I am not alone.  I picked up the July issue of All You magazine while grocery shopping at Ingles the other day and saw a question from a reader asking for tricks they could use to eat right and lose weight.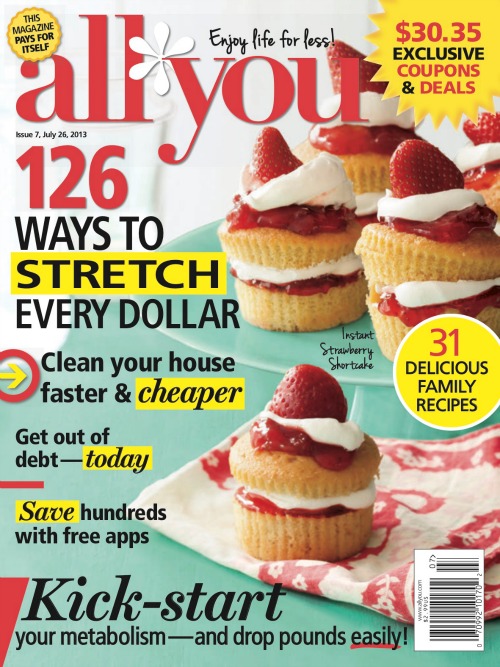 All You answered by suggesting to arrange your refrigerator in a way that the healthy snacks are what you go for first instead of the not so healthy stuff.  Let's get on with my quick look at the before of my not so organized refrigerator.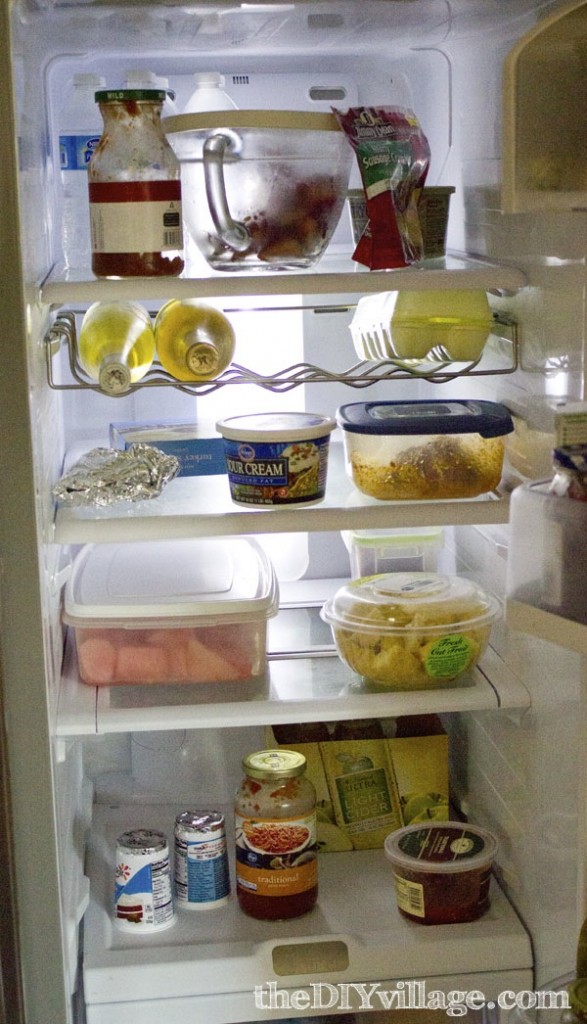 Our fridge is usually a mess … a hodge podge of this and that and well lately a lot more fruit!  But still I dont always go for the things I should.  So taking All You's advice I decided to move things more front and center.  I'm trying the whole you can't avoid the good for you stuff tactic.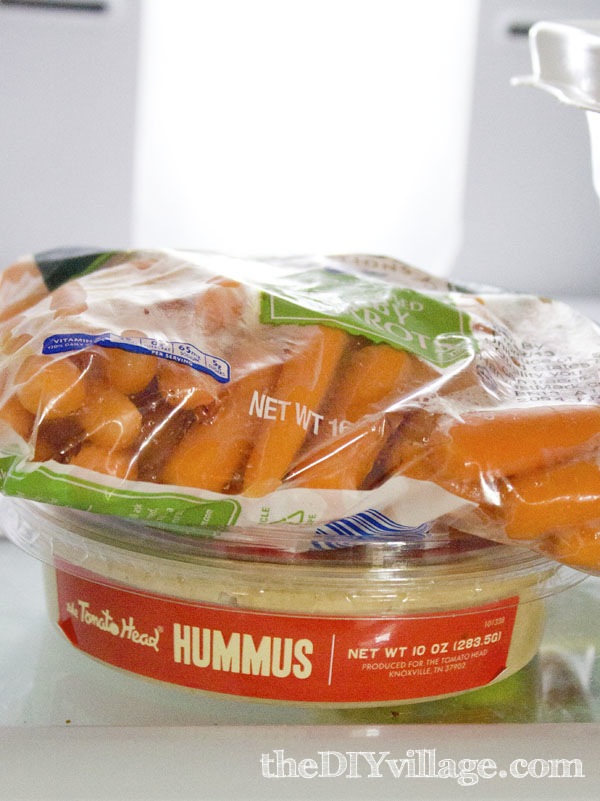 My favorite snacks like carrots and hummus (yumm) were moved to a primo spot in the refrigerator.  If I wanted to further my refrigerator organization I can put individual servings of carrots and hummus into plastic containers to grab and go!
As well as my fruits that were already cut up or washed and ready to go!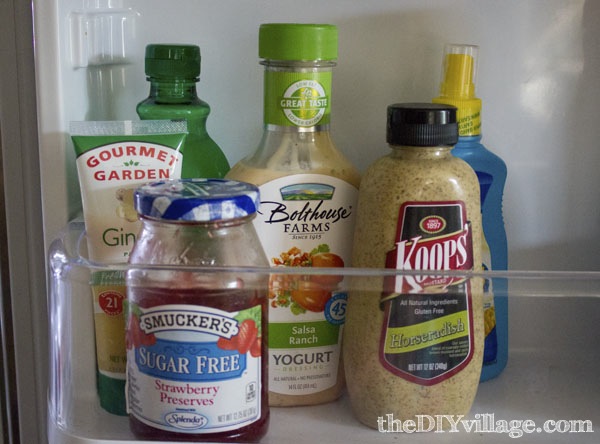 Another trick, move healthy condiments to top part of your door!  It's a lot easier to skip over the stuff that isn't as good for you when it's out of site!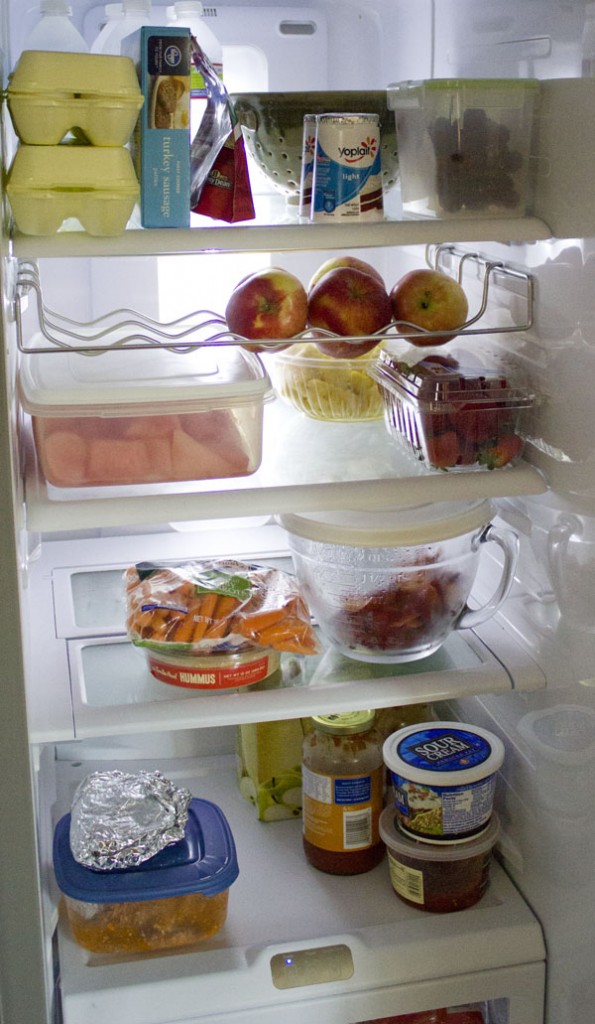 Breakfast is another easy one for me to avoid, skip, whatever I usually don't eat it, but with the eggs and turkey sausage basically in my face it's even harder to say no.  I also replaced the wine with apples and moved my favorite dessert type yogurt to the top row.  Don't worry though the wine is still in the fridge just not front and center like the rest of the goodies!
I would say my healthy refrigerator organization was a total success.  I'm curious to see over the next week if I actually grab for the healthier foods or will I still scrounge for the not so healthy goodies in the fridge?  Fingers Crossed!!!

If you are looking for where to pick up an All You Magazine but you don't have an Ingles close by head over to ALL YOU to search for a store near you!  All You Magazine is full of so many great ideas, health and money tips, recipes, and my favorite money saving COUPONS!!!  What DIYer doesn't enjoy saving money ?
**This post is part of a social shopper marketing insight campaign with Pollinate Media Group® and All You, but all my opinions are my own. #lifeforless #pmedia http://cmp.ly/3/8vNxcO **