A few people have commented on the Quick Paint Living Room Makeover that they really like the Airplane Artwork that I created. Today I am going to tell you how you can make your own. And just because I'm awesome (well Matt is since he created the artwork) I am going to include a link so that if you would like to create your own airplane art you can by downloading the PDF!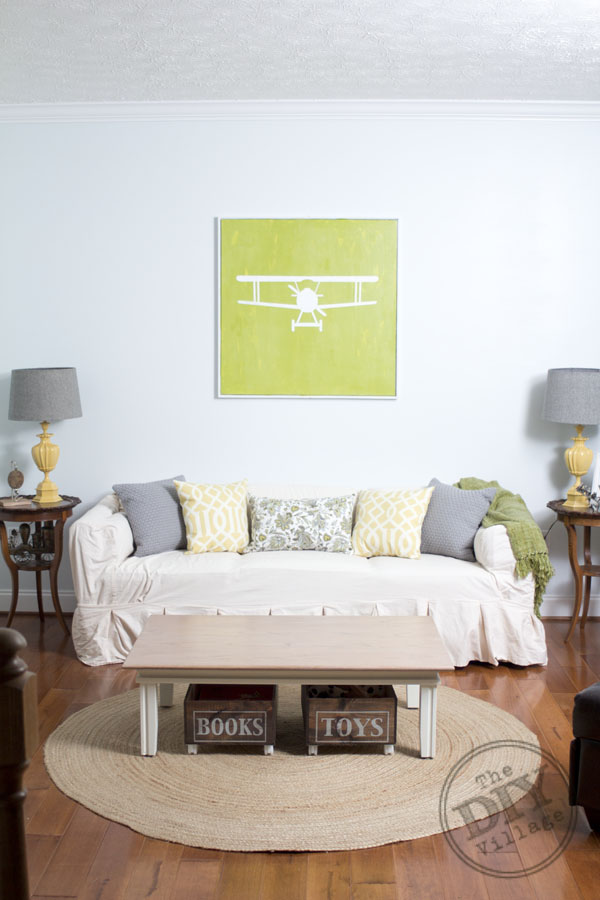 wall art, crafts, d, About 13 years ago I was at a thrift store and found this horrific mushroom painting in an awesome square canvas for $5.00.  Needless to say it went home with me and got a paint makeover to make my then current decor scheme.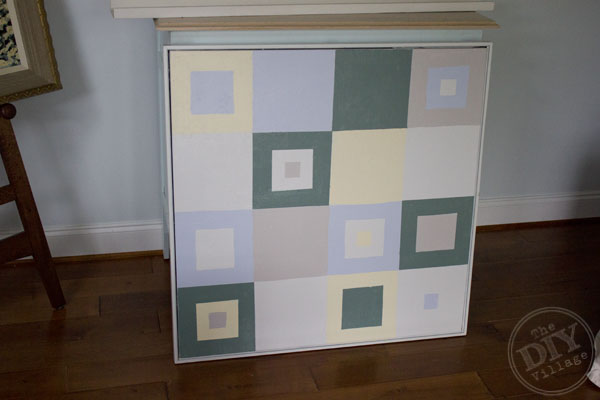 At the time it perfectly matched every color in my home and even an area rug I had purchased!  Jealous aren't you? hehe   I think Matt humored me with this painting for quite some time so when we decided to give the living room a makeover I mentioned wanting to paint over the canvas and I swear I saw a little glimmer in Matt's eyes!  He won't admit it, but I saw something!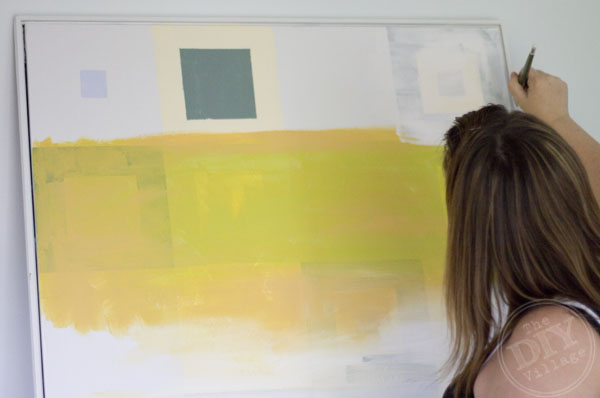 I started the makeover by painting the canvas with KILZ to try and cover some of the bold colors that were already there.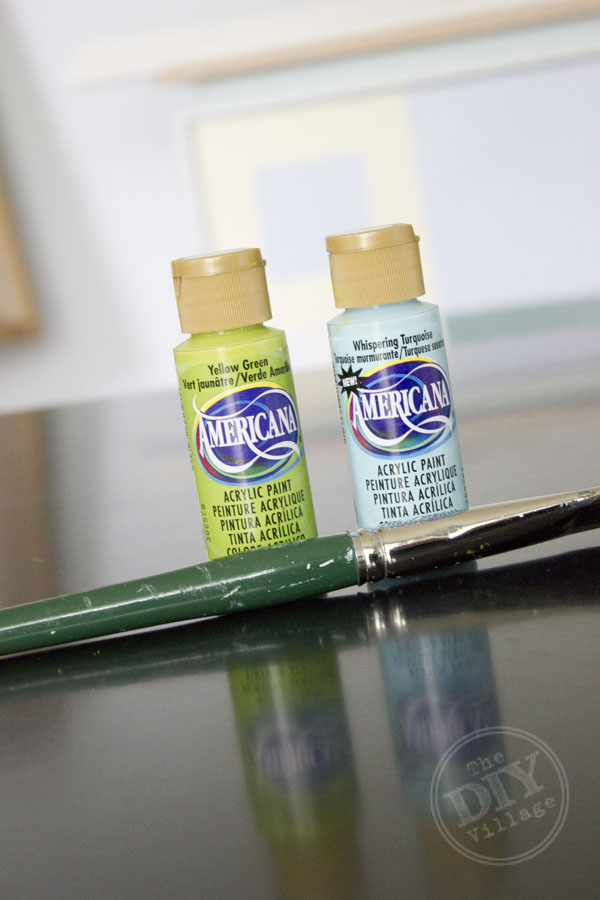 And then added a second coat of gold covered in yellow/green. Once the base coat was dry Matt cut out the huge airplane stencil on our large vinyl cutter.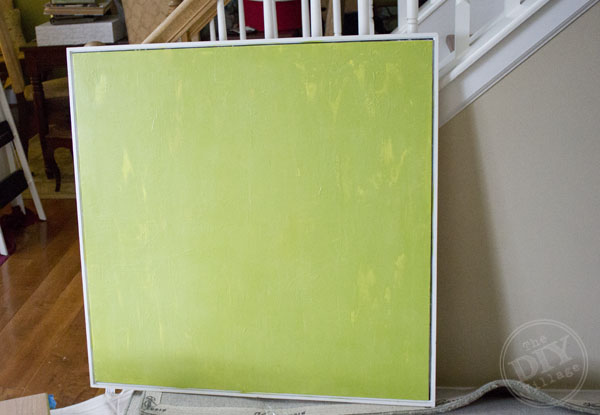 Once the base coat was dry Matt cut out the huge airplane artwork stencil on our large vinyl cutter.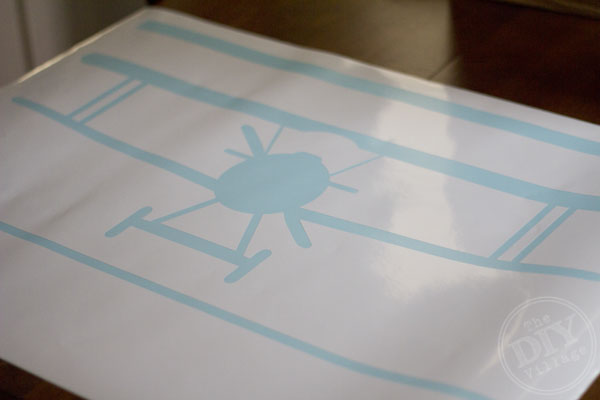 We applied the stencil to the painted canvas and painted the negative areas white.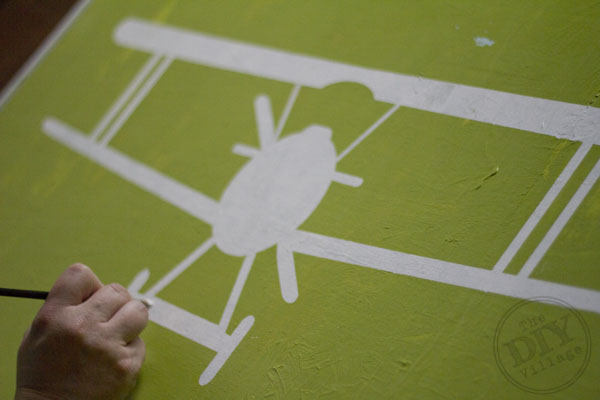 Remove the stencil while your white paint is still wet and touch up any areas with a small brush that you might have missed.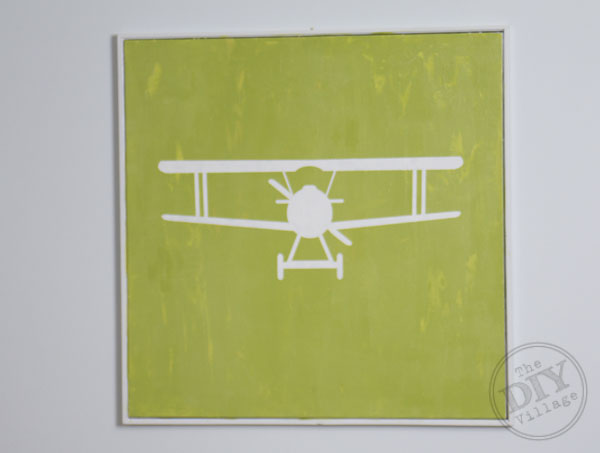 Once your touch-ups are done your airplane artwork is ready to hang!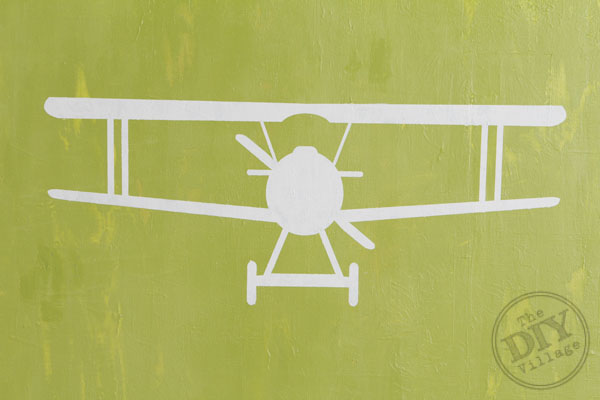 Now it's your turn to create your own airplane artwork!  Matt was kind enough to create a PDF file that can be printed or converted over for creating a stencil on your own vinyl cutter!  Just Click HERE to download the Vintage Airplane PDF.