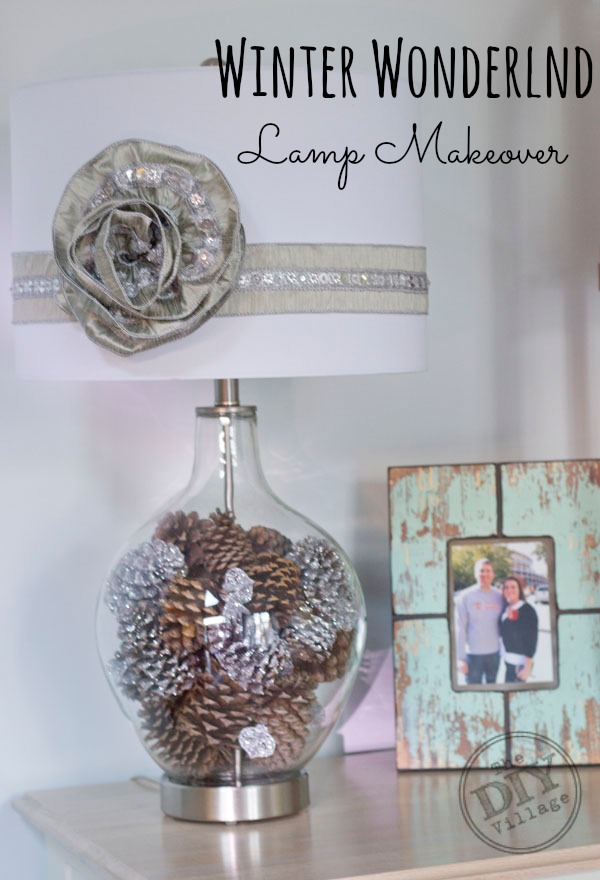 Okay so I totally know it is August and 90 something degrees outside but I'm dreaming of cooler temperatures.  And truth be told I was challenged by Lamps Plus and Hometalk to give a clear fillable lamp a holiday makeover!  Since our little one is due to arrive around December 6th it doesn't hurt me to get a head start right?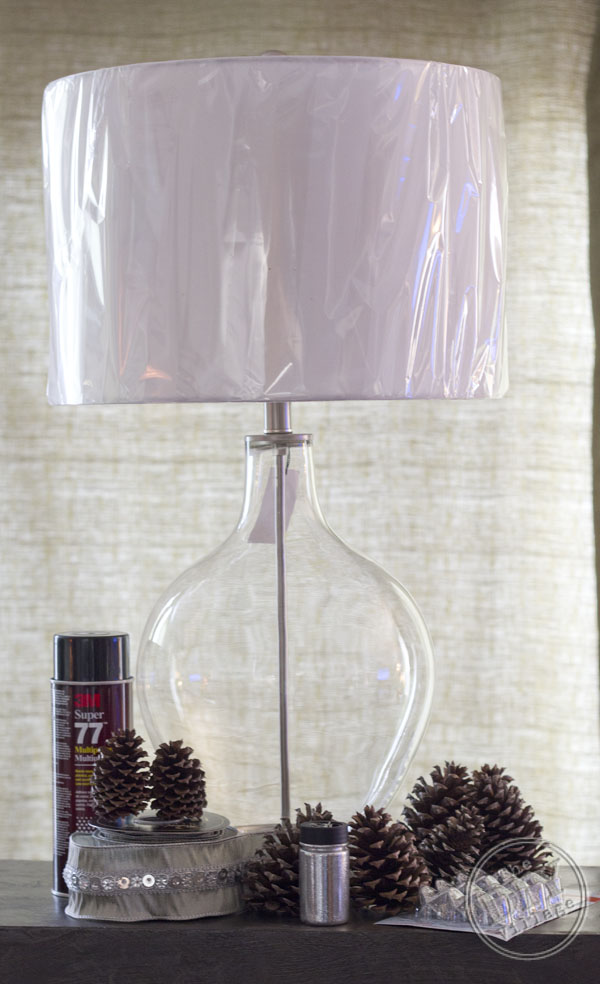 To makeover your holiday lamp you will need – pine cones, glitter, spray adhesive, ribbon, small ornaments, and a clear fillable lamp like this one from Lamps Plus.  Thanks to my fabulous mother-in-law pine cones will never be in shortage around this house!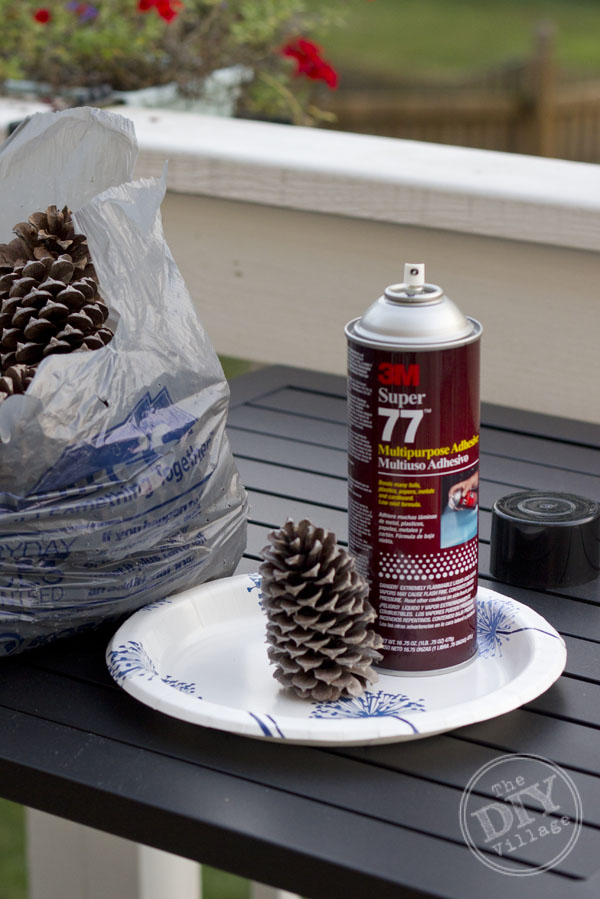 Start off by spraying your pine cones with adhesive.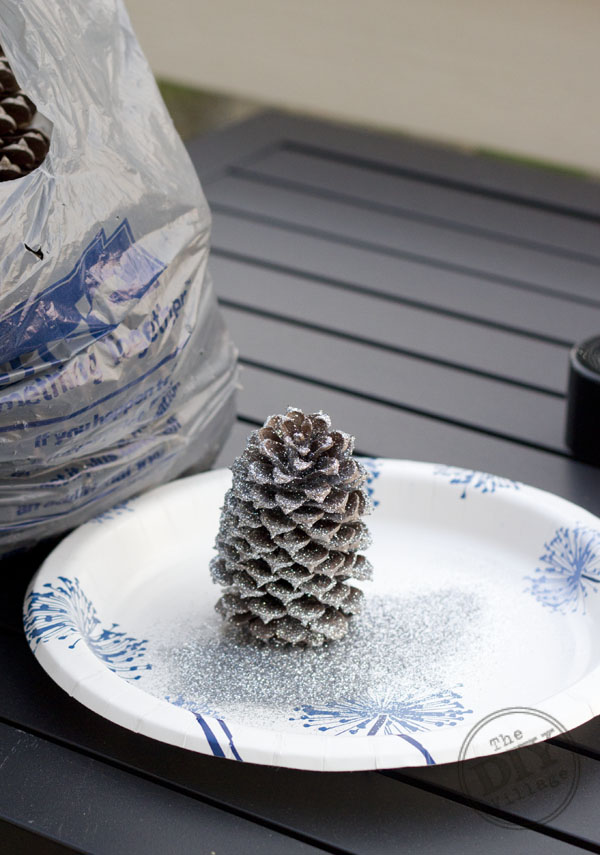 Give them a light dusting of glitter and set aside.  I did 9 pine cones in various sizes.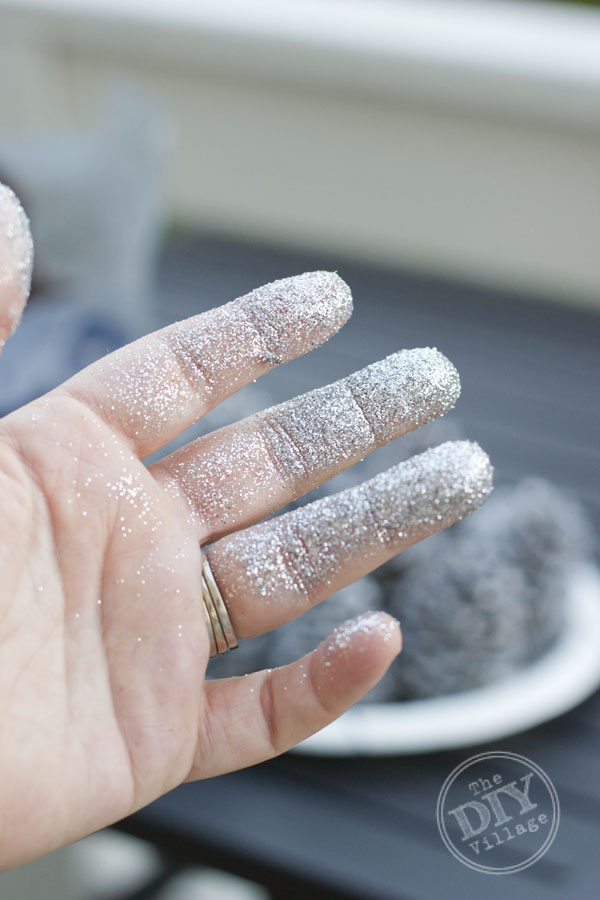 Once you are done with your glitter cones your hands will probably look something like this … Nice huh?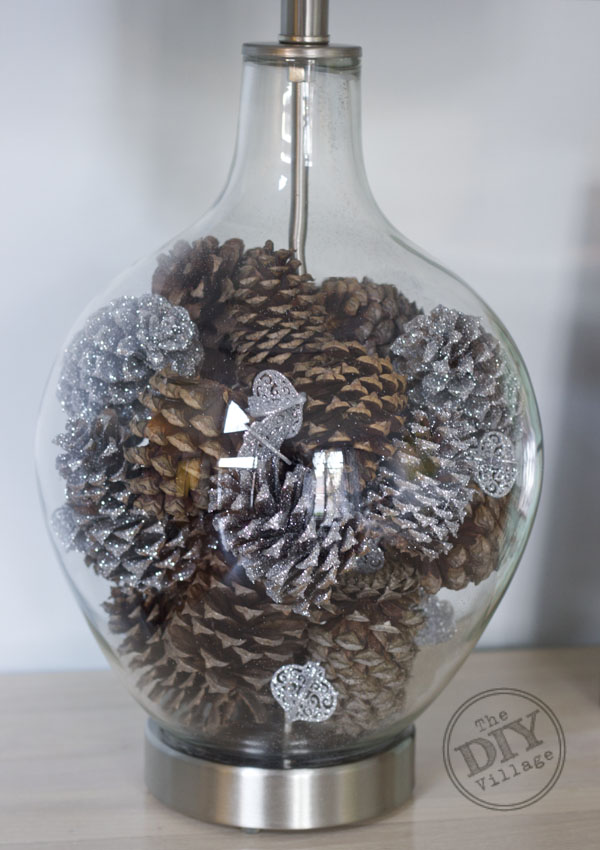 Unscrew your lamp from the base and begin to fill your lamp with glittered pine cones, regular pine cones, and small sparkly ornaments.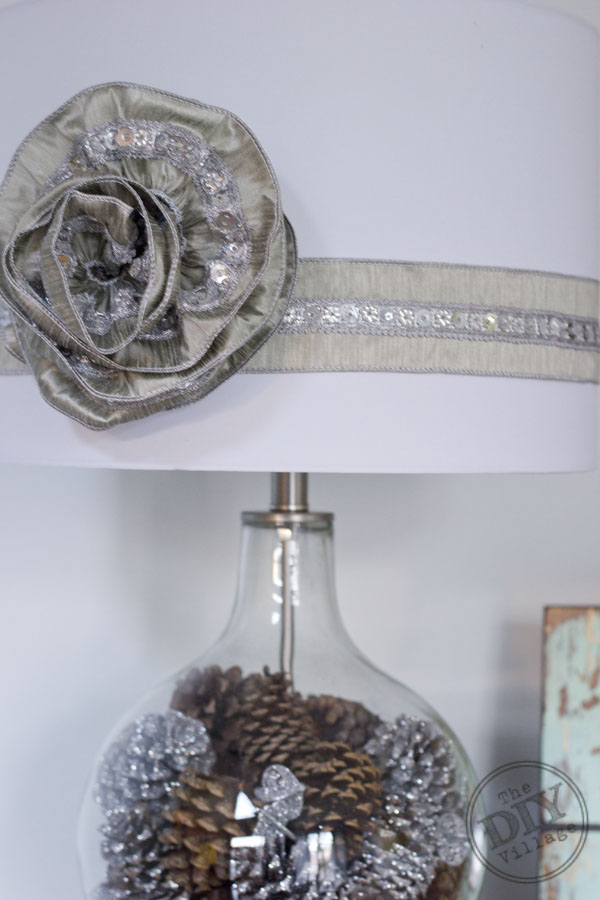 I added ribbon around the entire shade and made a fun wire ribbon flower.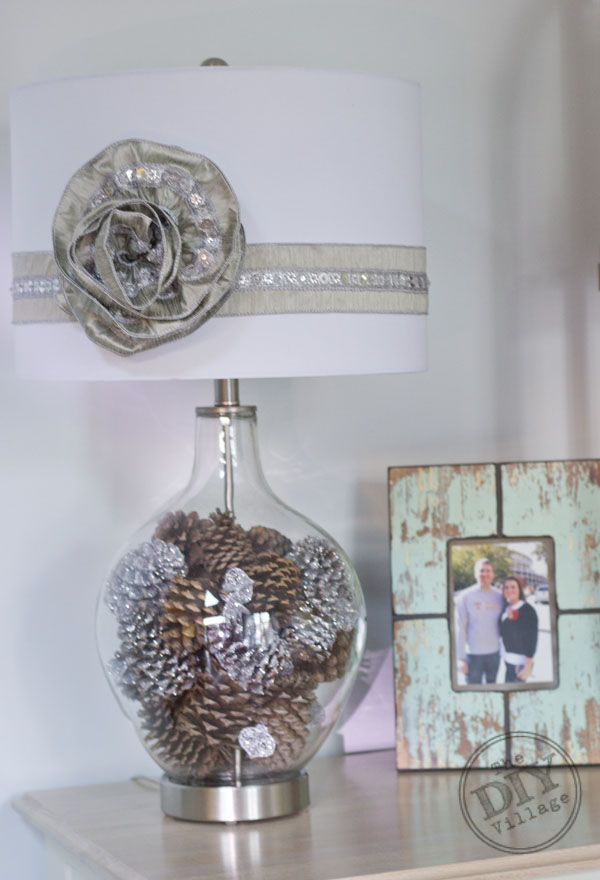 It was so easy to transform this lamp and very inexpensive too!  I can't wait to decorate the lamp for other holidays.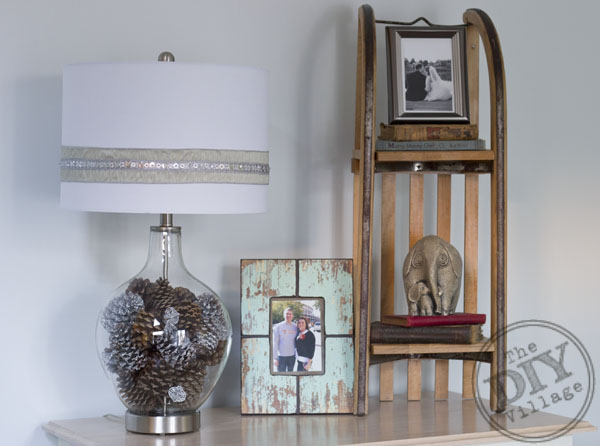 And if you have a spouse who isn't too fond of giant ribbon flowers this shade looks just as good without the flower!