I'm a huge fan of an easy crafting idea.  So when I was challenged to come up with a Halloween craft that would take 15 minutes or less I happily accepted the challenge.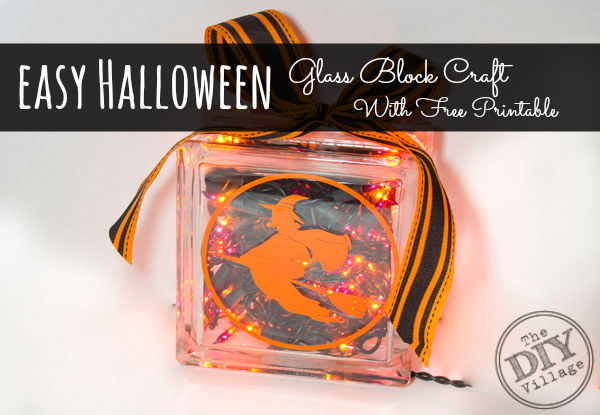 The best part of this easy halloween project is that we have done all the hard work for you, and created the art work.  All you have to do is print it with your vinyl cutter!
MATERIALS:
Glass Block
Vinyl Image (download pdf HERE)
String of Lights
Ribbon (optional bow)
Fill your glass block with lights.  I recommend LED, the lights we chose got very warm very quickly.  LED should stay cooler longer.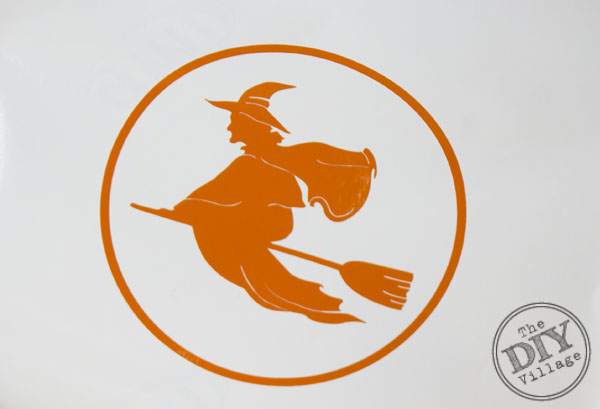 Once your glass block is full of lights take the vinyl image you have cut and apply it to your block.  Make sure your block surface is clean so your vinyl will stick well.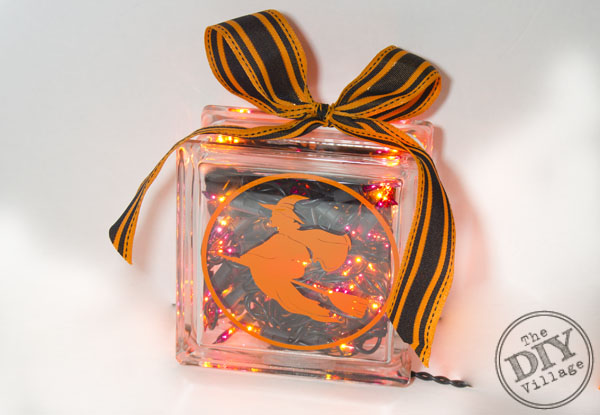 Add your bow (if you like) and in under 15 minutes you have an easy halloween decoration to add to your home!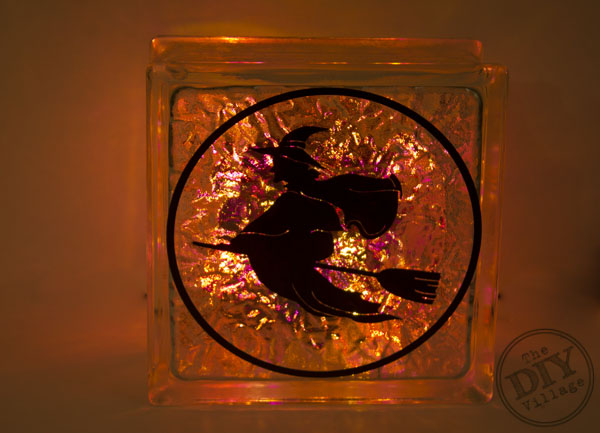 We even thought it would be fun to use a frosted block with a black witch … I love how she turned out.  So technically we made two projects in under 15 min!  Are you up for the challenge?