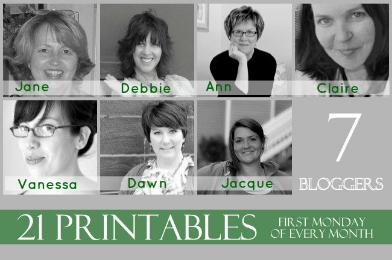 Wake up, wake up, wake up, it's the first of the month!  Shew, okay now that I have that out of my system I'll start over.  It's the 1st of the month and you know what that means; 21 FREE printables in one place!
When the baby arrives in December there will be a lot of changes going on in theDIYvillage house!  One of which will be a reversal of who will be cooking a majority of our meals, and I'm pretty sure it won't be me for a little while.  Matt has requested that I get back into the habit of using a weekly menu planner.  Not only does it help with what we need to buy at the grocery store, he also knows what to expect.  Matt is a planner so this is perfect for him, and well me too for that matter!
Keeping in the meal planning spirit I (well we, Matt was a big help with these this month) created three different printable menus!  I even threw in a blank one in case you want to customize the color of your menu!
Just click the image and print.  You can even laminate your menus to be able to reuse them!

And don't forget to check out all 21 printables below!