In the most recent upgrade to our kitchen, Jacque and I decided that it was time to retire our Ball Jar Pendant Lights. We've loved having such unique fixtures, but they just don't fit the direction we're looking to take the kitchen.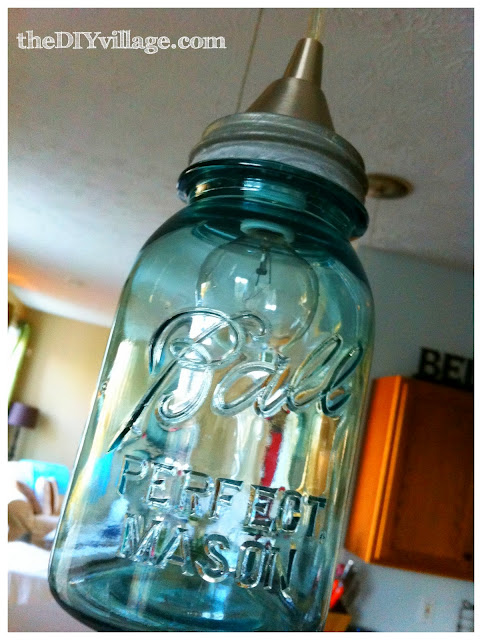 We decided that the kitchen was in need of not only a lighting update, but also a lighting upgrade.  So when the team over at National Builder Supply contacted us about working together we jumped at the opportunity.  They have an incredible selection of high end products from brands that we've grown to trust and love over the years.  So after scouring their online catalogs lighting selection, we came to an agreement that the Kichler Pendant Light was exactly what we were looking for.   It had the perfect industrial/vintage look we were hoping to find, plus we knew that coming from a manufacturer like Kichler, we were getting a high end, high quality lighting fixture.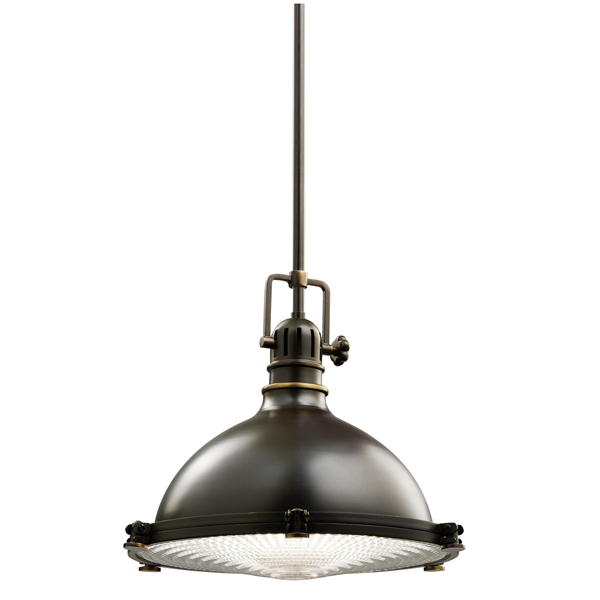 Of course, like all of our projects, swapping out the pendant lights became more involved that I had initially planned. The original kitchen fixtures were recessed can lights, and they were installed when the house was built. When we made the ball jar lights, we didn't hard wire them in, we used pendant light conversion kits.
So when we removed the conversion kits, we still had to deal with removing the recessed can light. So with the power turned off at the panel, we began the disassembly.
When we removed the recessed light, we were left with about a 5″ opening and no electrical box to secure the new pendant light to. So I ran out to Lowe's to get a ceiling plate to cover the larger opening and a ceiling brace and box kit to provide a stable base for the new light.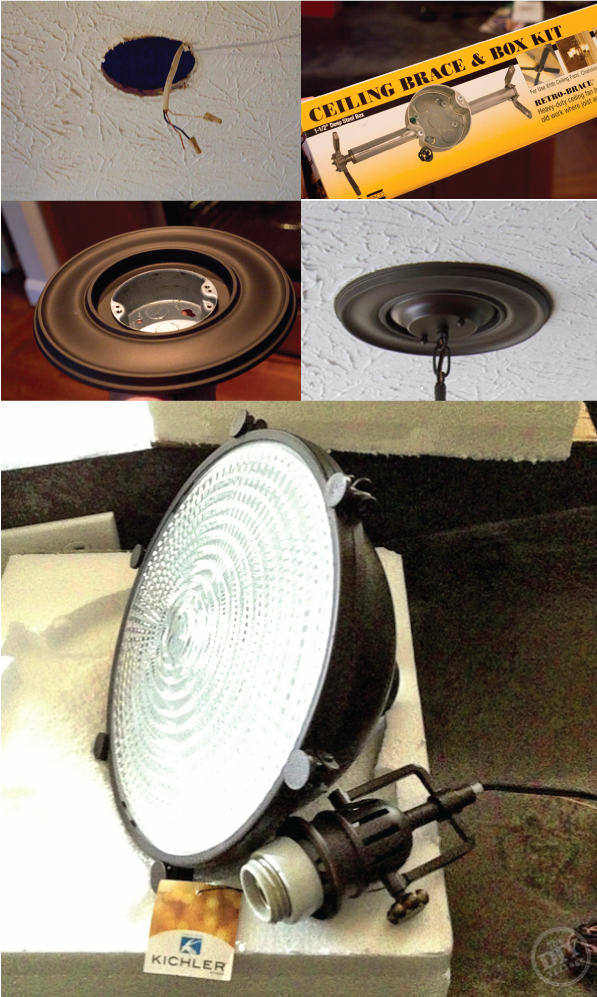 Once those preliminary steps were complete, installing the new pendant light was a breeze! I just followed the provided instructions and in no time, I had the pendant light upgrade complete!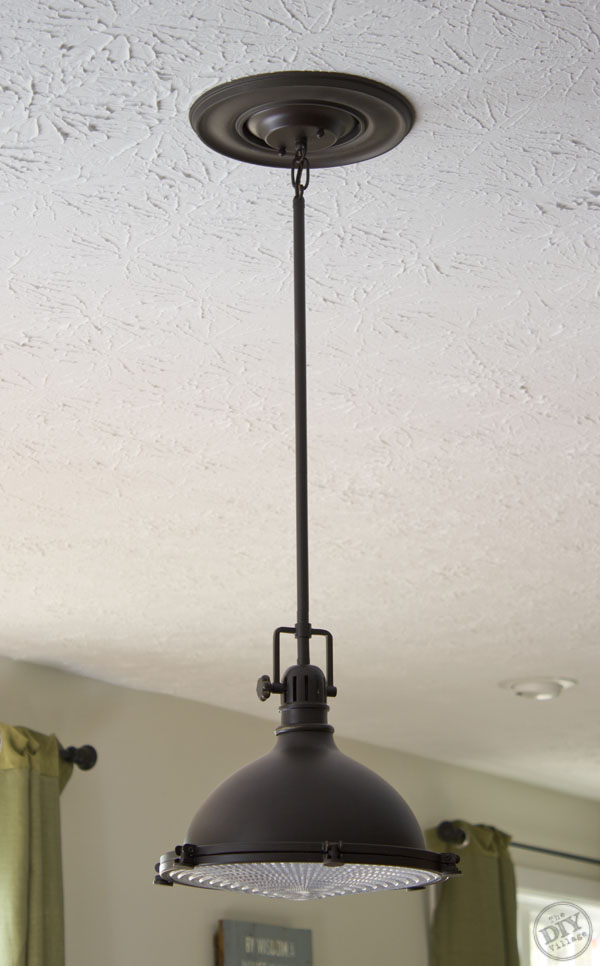 When I say upgrade, I use that term honestly. I am really impressed with the quality of this light fixture.  The small details like the distressing of the old bronze finish really add to the vintage feel of the fixture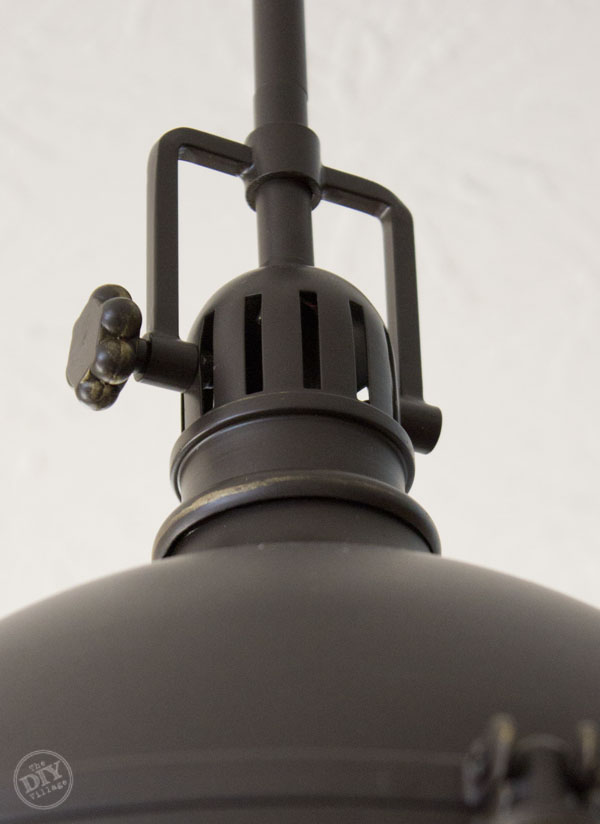 The lens on the bottom side of Kichler's pendant light adds such a unique look. It doesn't just diffuse light, it adds to the lights visual appeal!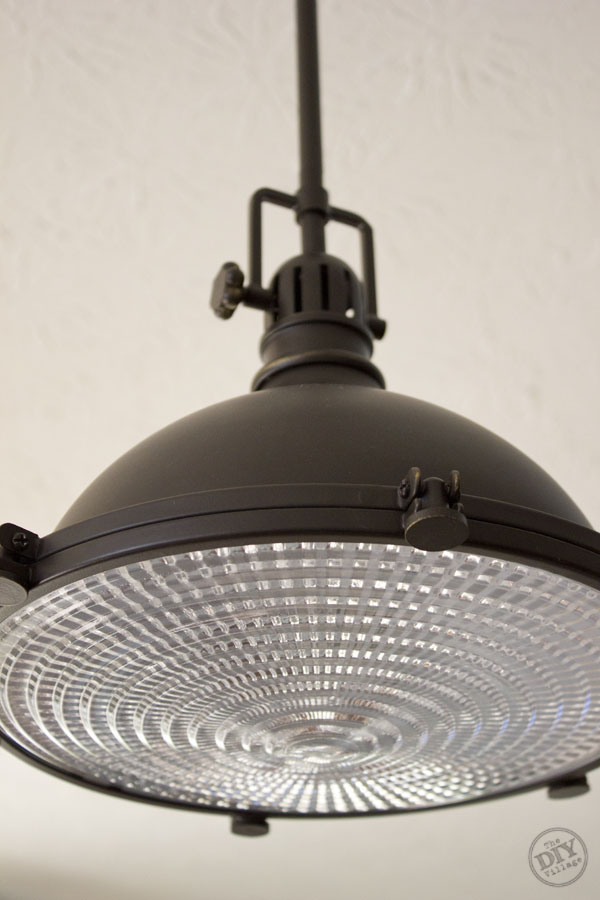 Plus, it looks awfully good in the evening!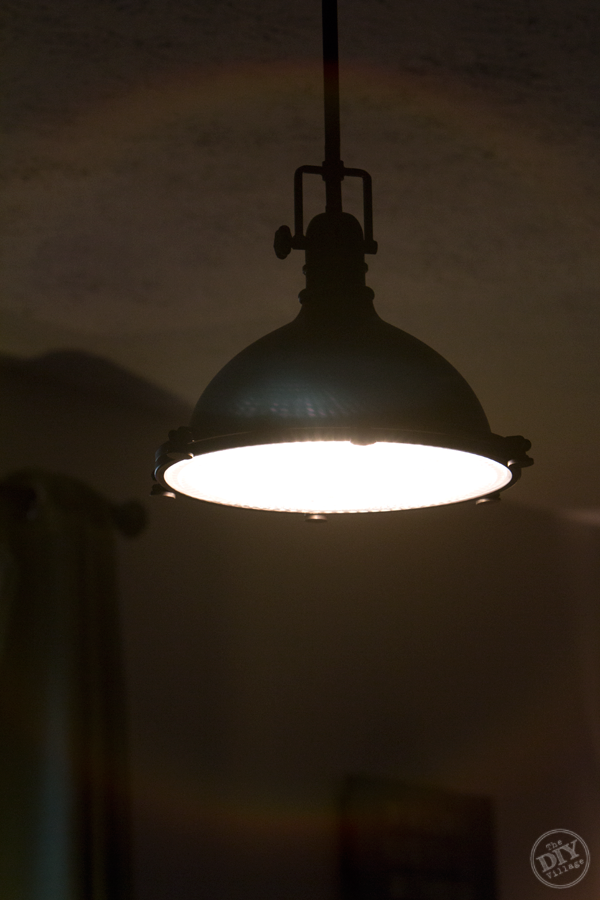 As you might be able to tell, we LOVE our new pendant light!  So much in fact, that we want to share the love with one of you!  National Builder Supply is giving all of you a chance to win one of the same Kichler Pendant Lights that Jacque and I just added to our kitchen!
How to Enter: You can do any of or all of the 6 options listed below in Rafflecopter to enter our giveaway. Doing all 6 options will give you 6 entries! Once you complete a task, for example Liking National Builder Supply on facebook, make sure to come back and select the "ENTER" box next to the task you have completed. It's that EASY!
RULES:  No purchase necessary.  To enter participants must complete one of the 6 listed tasks. The winner must be 18 years of age or older and a resident of either a resident of the United States or Canada.  The winning prize is valued at $ 315 usd.
Disclosure: National Builder Supply provided the Kichler pendant light in exchange for a review on our blog.  This is a sponsored post and a paid give-away, however all opinions are our own.  A HUGE thank you to National Builder Supply for partnering up with us for our pendant light update and giveaway!