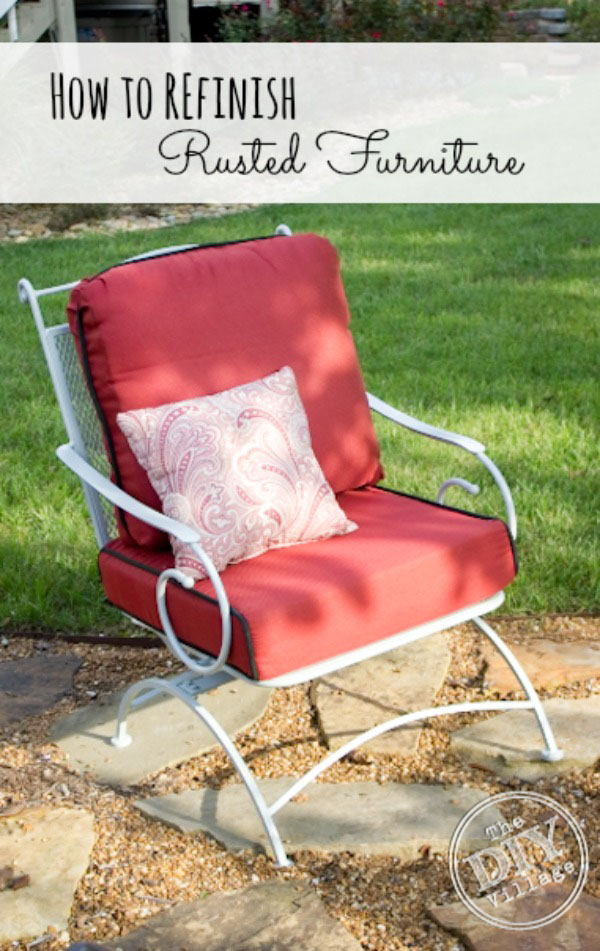 This post is a collaboration with 3M DIY. To keep up-to-date on projects, products and sampling visit 3MDIY.com.
I spent most of the beautiful spring this year feeling sick and exhausted.  That's pretty much how the first trimester goes for most women.  Since I spent most of my time napping and trying to keep food down I missed a prime time to do some much needed updates to our rusted patio furniture.  Oddly enough 2 of our 4 chairs were in pretty bad condition.  Water has not been their friend!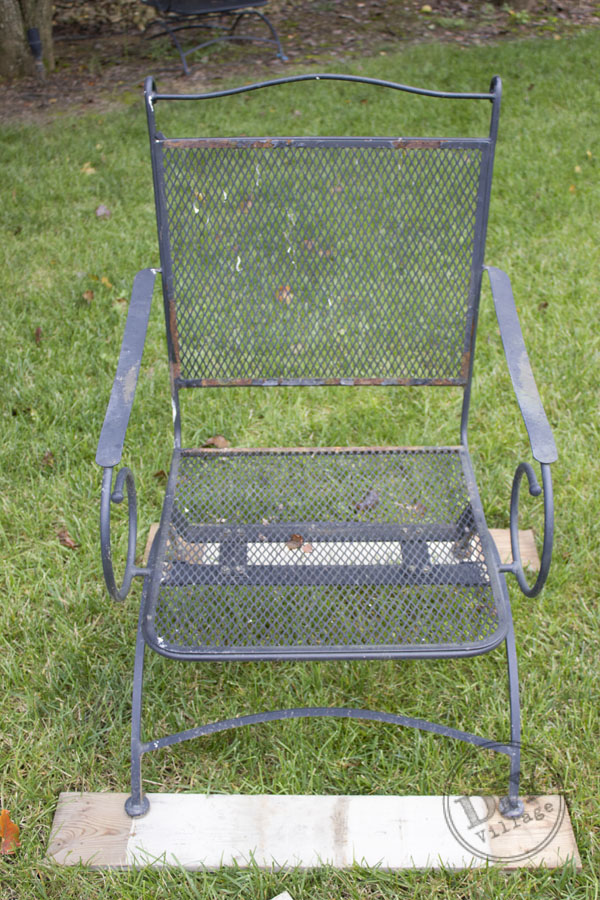 These chairs are awesome they sit low and rock wayyyy back.  Perfect for enjoying cool evening temperatures with a nice beverage … in my case flavored water :).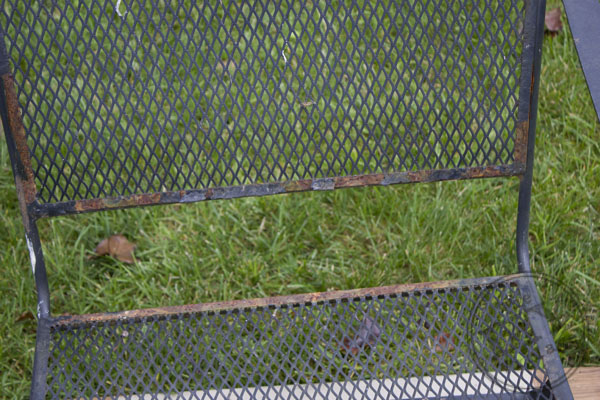 You can see on this one chair not only was the paint chipping away but it was peeling off in large strips and rusting!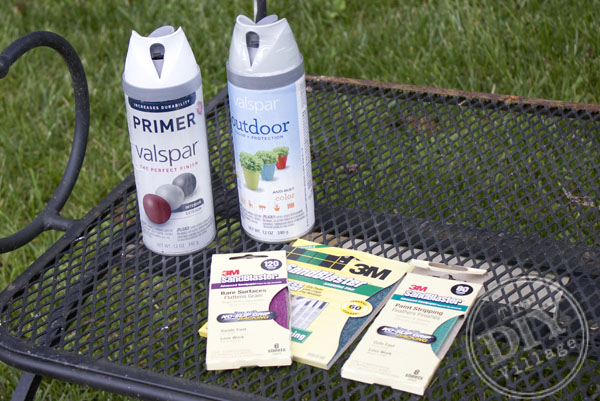 To keep my chairs from further damage an intervention was necessary.  Enter 3M sanding papers and spray paint!  This project though slightly time consuming is a super easy process that I really recommend anyone try before throwing rusty furniture to the curb.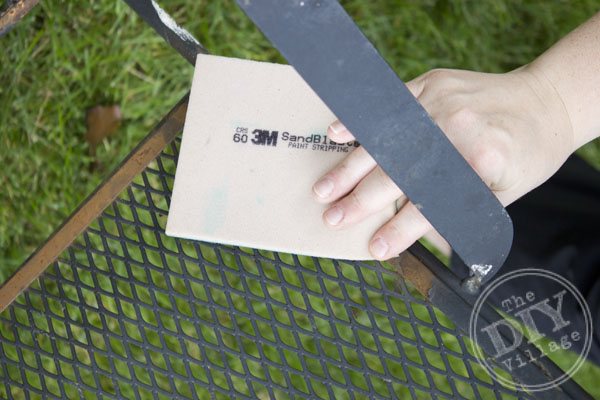 Start by peeling off any pieces of paint that can be pulled off.   Now it's time for sanding!  I chose low grit paint stripping sand papers.  I really wanted to get in there and get the areas as rust free as possible.  This particular 3M Advanced Abrasives 60 grit  sand paper has a foam backing making it super flexible for curved areas and perfect for this job.  Once all of the rust and peeling paint has been removed clean your chair with a wet rag to remove any mud, bird poop (gag), and rust.  You want your chair as clean as possible to get it ready for the next step.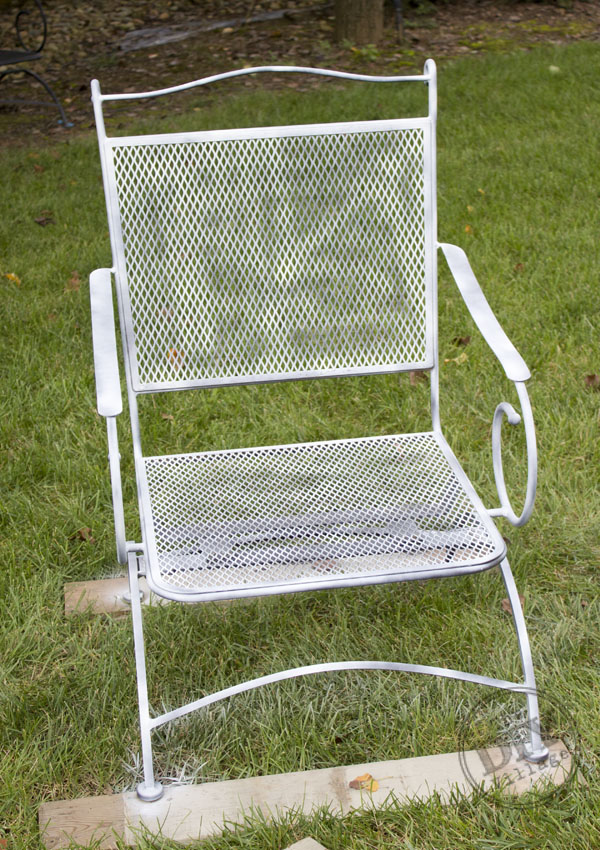 Give your chair adequate time to dry.  The last thing you want is to start on the next step while your chair is still wet.  With everything dry and clean you are ready for primer.  You do not need complete coverage in this step you just want to make sure as much of the black is covered as possible.  The primer is important not only will it re-seal the metal but it will also give the next step something to adhere.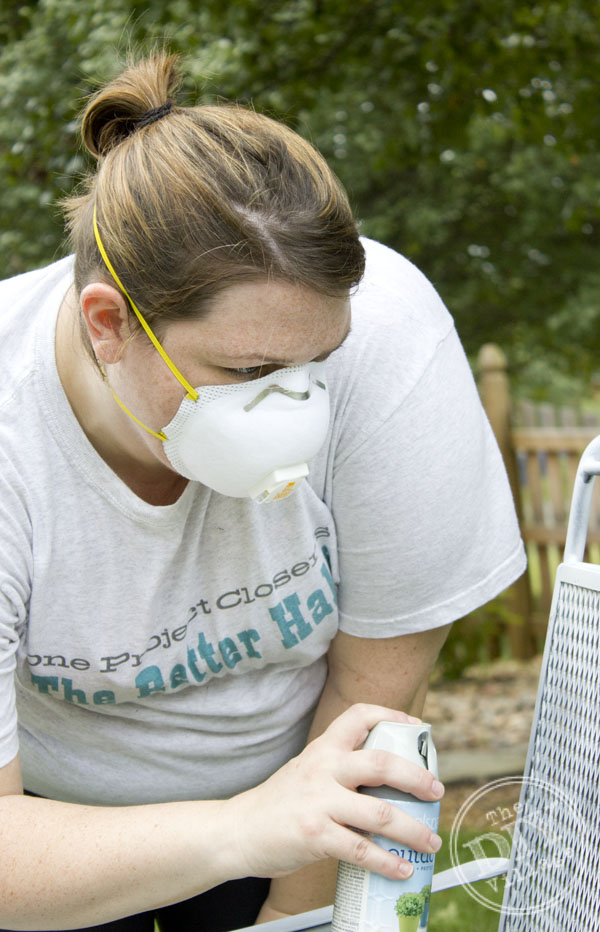 Thankfully at Haven I was able to talk with the 3M experts about proper safety measures for working with spray paint while pregnant.  They told me the best mask out there for this is the 3M Tekk Protection Respirator 8511HA1 with cool flow valve!  It's not the prettiest look but trust me it was worth it to keep my lungs clean for the baby!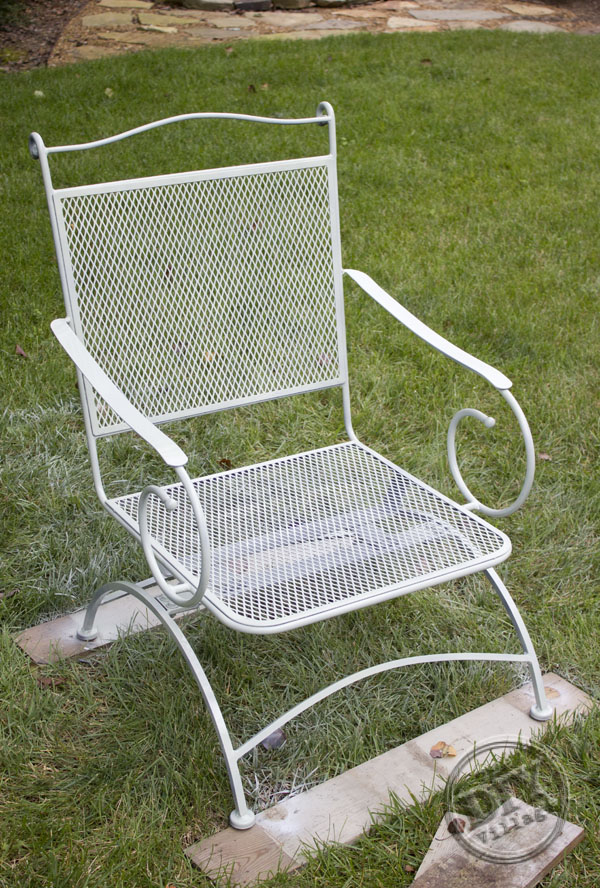 Once your primer has had an adequate amount of time to set up (read your can if you are unsure) you are ready for the final steps the top coat!  For this particular color I needed 2 – 3 coats of paint.  I ended up using 1/2 can of primer and 1.5 cans of spray paint per chair.  You may need more or less depending on the size of your pieces of furniture.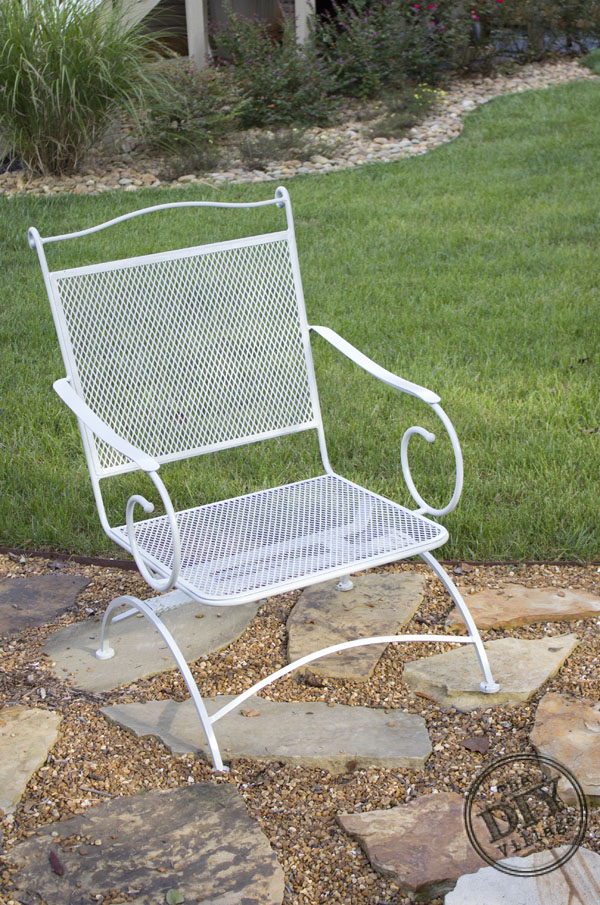 Most spray paints are ready to be handled within one hour of painting.  I recommend letting your chairs set for a day or two to cure before adding cushions.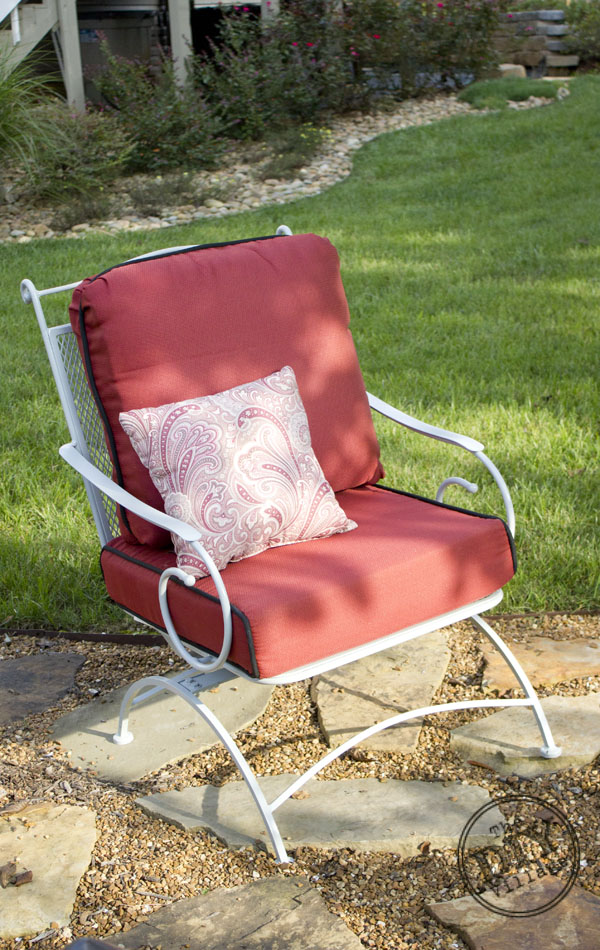 Once your cure time is over add your cushions back …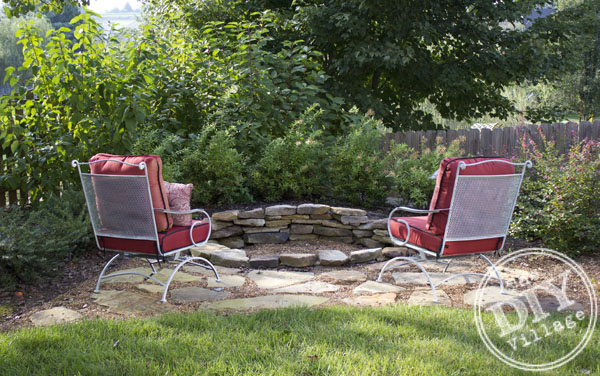 And get ready to enjoy your furniture all over again!  I personally cannot wait till we get some cooler temperatures so we can sit around the fire pit and enjoy the wonders of fall!
The total time to makeover my chairs was one day.  And the best part all I needed was a rag, spray paint, 3M Sandblaster Sand Paper, a 3M Tekk respirator, and a little patience!
If you want to learn more about 3M DIY products or just be inspired  you can follow them on 3M DIY Pinterest, 3M DIY Twitter, 3M DIY Twitter page and 3M DIY Facebook.