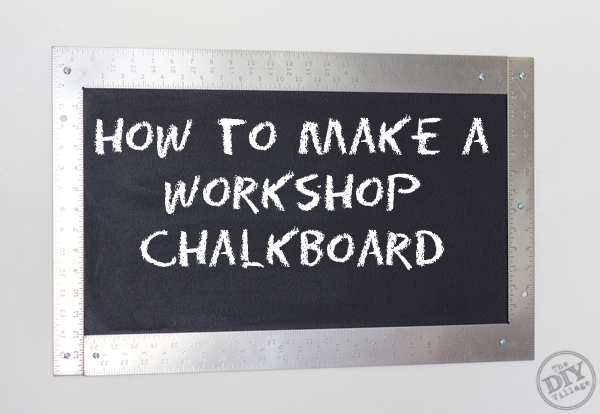 Have you ever found yourself working on a project out in your workshop needing to write a measurement down, only to find your pencil and paper missing in action?  Well, that happens to me Jacque all the time!  I wanted to come up with an idea that would alleviate that problem, but also add a little character to our workspace.  The idea of a workshop chalkboard seemed like a cool option, but I wanted to find something that made it unique! So, looking for inspiration, I headed to Lowe's!  It wasn't long before inspiration hit.  I ran across a carpenters square and came up with the idea of using two of them as a frame for my workshop chalkboard!  With carpenters squares in hand, I grabbed a quart of Valspar Chalkboard Paint and made my way home!
Here's a Quick List of Materials You'll Need to Make Your Own Workshop Chalkboard:
Carpenter Square x2
Foam Paint Roller
ScotchBlue Painters Tape
Chalk
Drill
11/64″ Drill Bit
Wall Anchors
1-1/2″ Screws
Using the ScotchBlue painters tape, mask off an area measuring 16″ x 26″.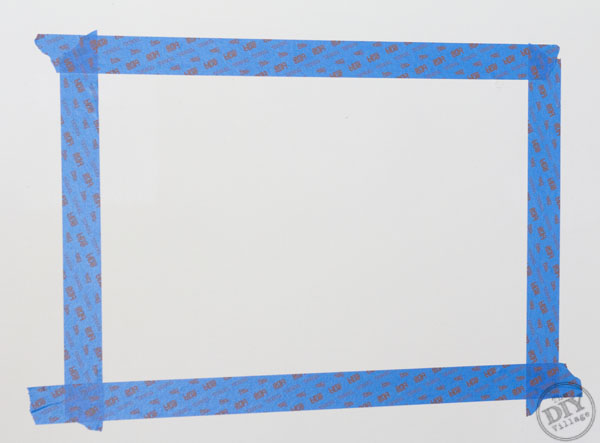 Mix the Valspar Chalkboard Paint before painting onto the masked off surface.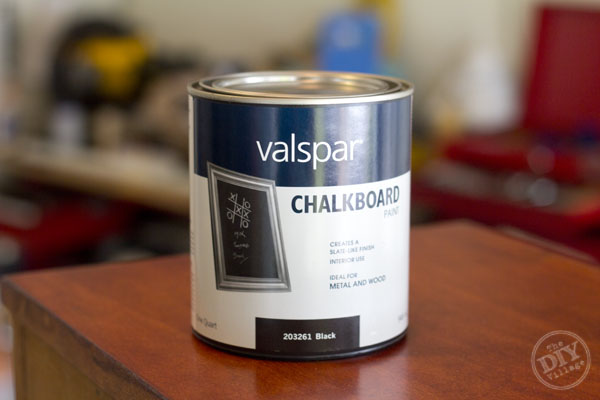 Using a foam roller apply at least two coats of the Valspar Chalkboard Paint, allowing an hour between coats.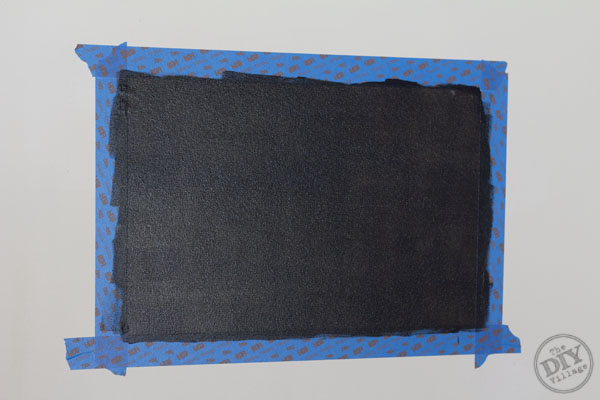 After allowing the chalkboard paint to cure for 24 hours, you'll need to "season" the painted area before using it. To do this, simply rub a piece of chalk (on it's side) onto the painted area, making sure to fully cover the chalkboard.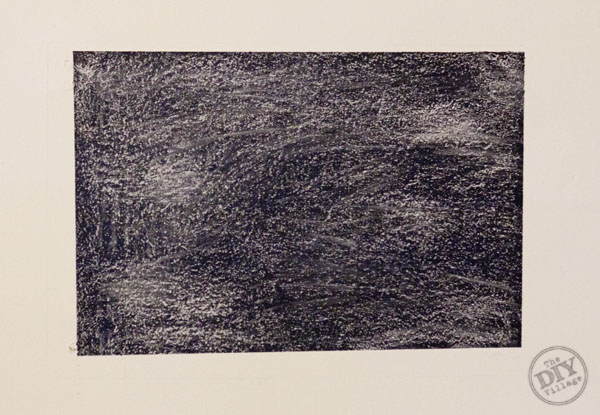 Now you'll need to drill a few holes into both of the carpenter squares using an 11/64″ drill bit.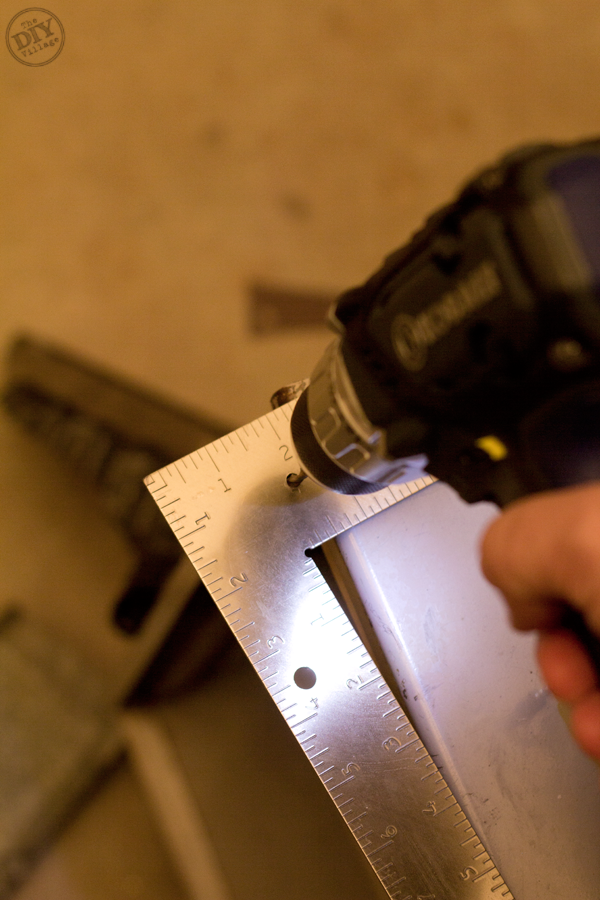 Hold each of the carpenter squares in place and using a pencil, mark the locations where the wall anchors will need to be installed.
Once you've installed the wall anchors, attach the carpenter squares to the wall using  1-1/2 " screws.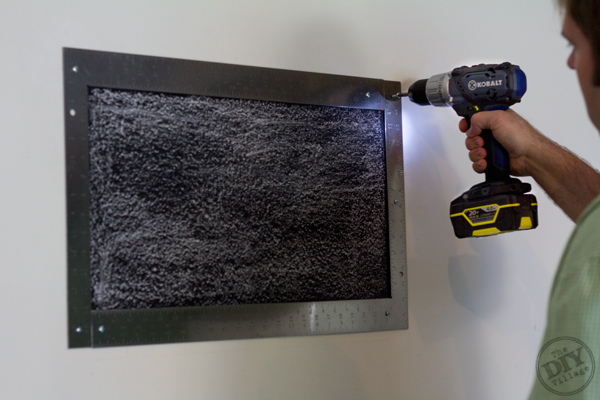 Lastly, go ahead and remove the chalk dusting from the "seasoning" using a dry cloth.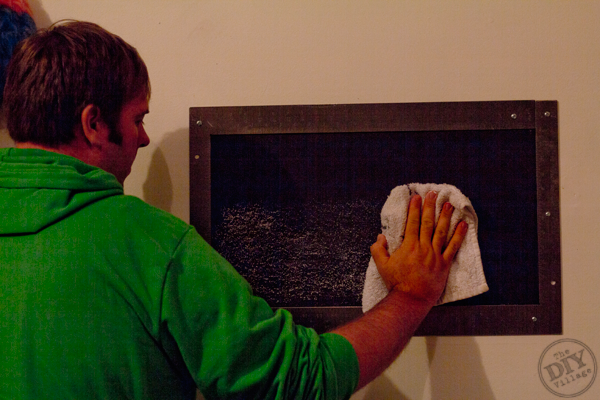 No more scavenging for pencils and paper!  The next time you need to make a note or write down a measurement, just step over to your workshop chalkboard and jot it down!
While I was working on my workshop chalkboard, I decided to add a few other items to my shop to help make things a bit more organized.  If you're not familiar with the Kobalt K-rail Storage System, you're missing out!  The K-rail attaches to the wall and has an impressive number of accessories that easily slide onto the K-rail making storing your tools "no hassle! "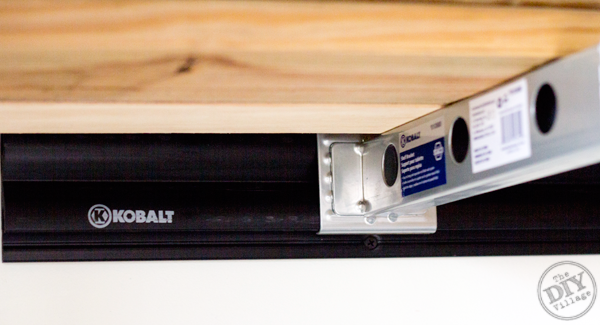 Here's a quick look at some my Kobalt K-rail System!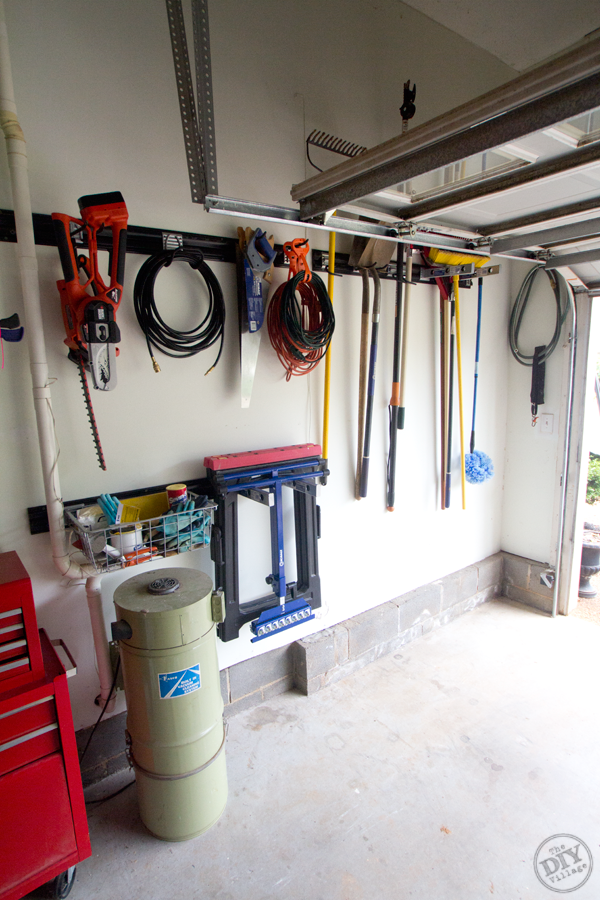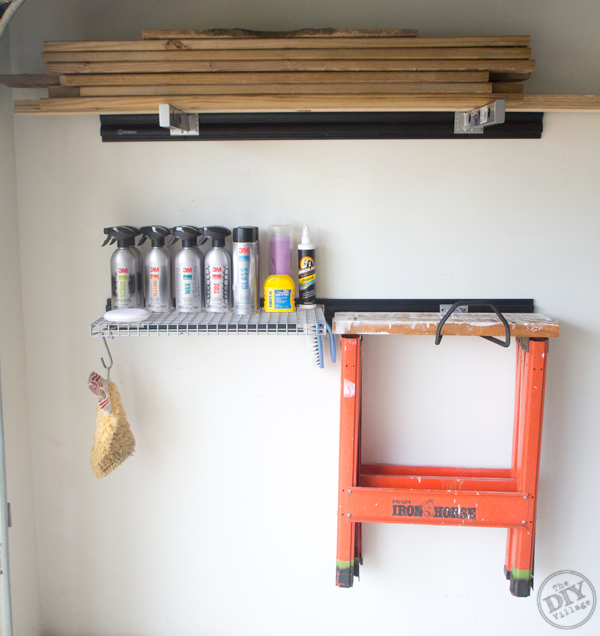 If you're looking for more inspiration for organizing your garage or workshop, Jeff from Home Repair Tutor has a great write up on Garage Organization Ideas using the K-rail system, where he even provides the steps for its installation.
Looking for some other creative ideas to add character to your home?  Be sure to check out Lowe's Creative Ideas!  You can even signup to receive a free Lowe's Creative Ideas Magazine or follow Lowe's on Pinterest!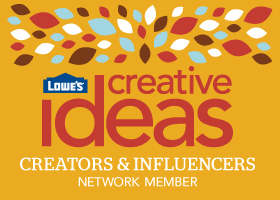 Disclosure: As a Lowe's Creative Ideas Handyman, I was tasked to complete a project that involved a workshop makeover.  I was provided a gift card to cover the cost of materials for my project, but I was not told what to write.  All the ideas and words found here within are my own