Hi, I'm Matt and I have a problem…I am a full fledge Christmas-aholic…When it comes to Christmas and holiday decor around the DIY Village, there is no such thing as enough!  Even though for most people, it's not quite time for Christmas decorations, I've found that you can never start planning for the holidays too early!  And with the impending birth of our daughter Josslyn, Jacque and I have gotten a jumpstart on our holiday prep this year!  So we thought we'd share how we make our house, a holiday ready home so that when you're ready, you've got a clear idea where to start.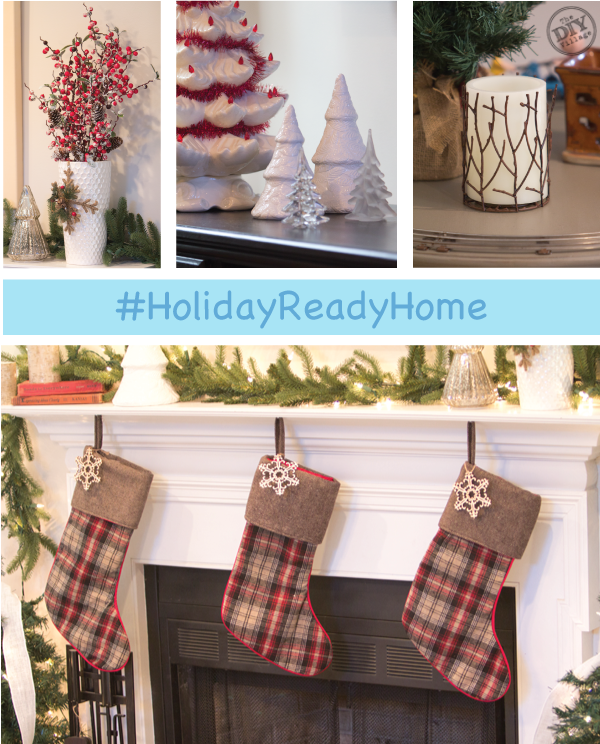 Throughout the year, Jacque likes to change up the decor in our house.  She's got decorations for all four seasons, plus who knows how many holidays.  Here's a look at her fall mantle!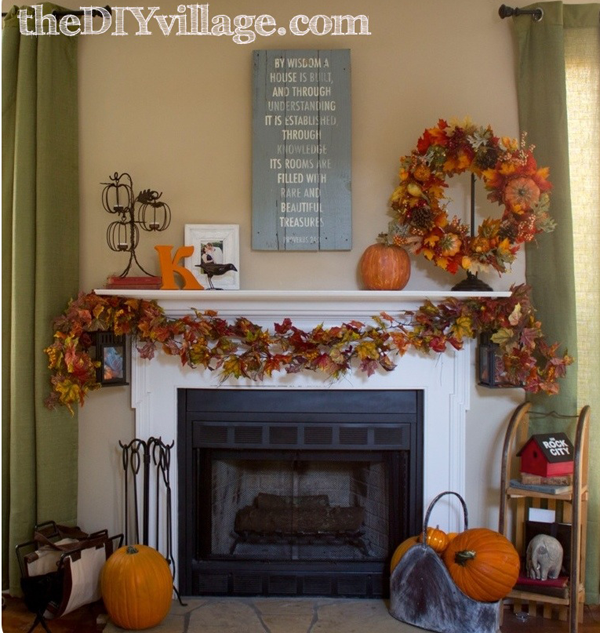 Which means the first thing we tackle is taking down the last seasons decor and coming up with an organized way to store it all.  I tend to be distracted by attention to detail, so ultimately, I would love to have a different color storage container for every season or holiday.  But, I haven't convinced Jacque to reinvest in a ton of storage containers yet, so for the time being, we'll make a very general list of the items that are being stored, and attach the list to the top of the container. (That's normal right?)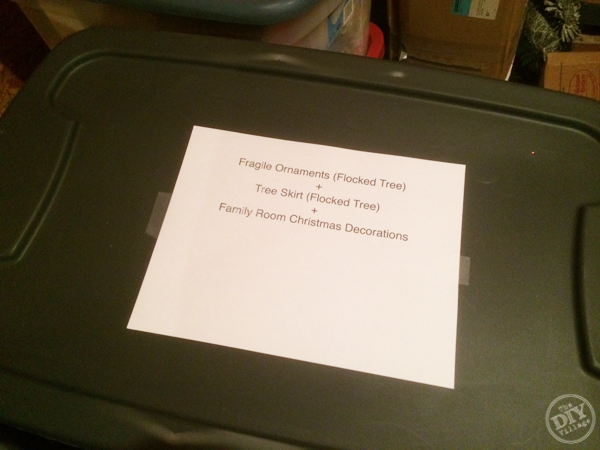 With the house de-cluttered, we'll pull out all of our Christmas decor and decide what makes the cut for the year.  (There's nothing wrong with having options!)  I've found that Jacque is notorious for sneaking a few new christmas items into the walk-in attic, that she's gotten on clearance after the holidays.  She always tries to convince me that we've had an item for years, but I've learned to not fall for that trick!
Another lesson I've learned over the years is to ALWAYS check your Christmas lights before putting them up.  (That goes for indoor and outdoor lights)  It never fails if I don't, I'll end up with at least a few half sections of lights out…In the last few years, I've also started to buy my lights exclusively at Lowe's, adding at least an extra set of the same brand lights each year.  (Buying the same brand from the same store will improve your chances of having matching lights.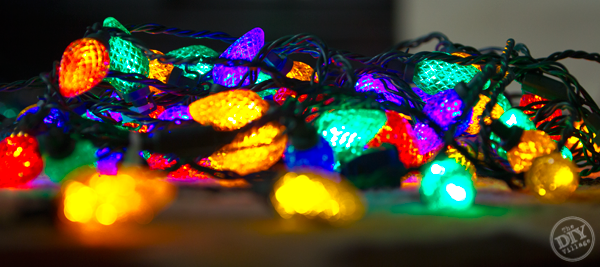 Jacque and I, both have accumulated a lot of holiday family "hand me downs" over the years, but we still find it's important to mix some of our own style in with the vintage decor.  Doing so we're able to define our own style, while giving our home the nostalgic feel from our past holiday memories.
Here's a peek at a some of the new Allen+Roth Holiday Collection that we couldn't resist adding to our holiday collection!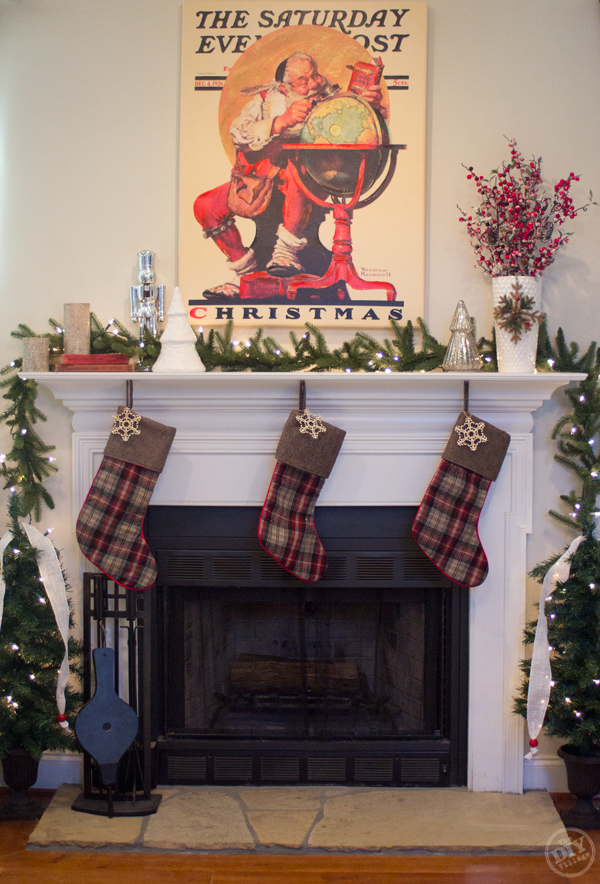 We find that ornaments are an inexpensive way to compliment other decorations like this this one we shaped to follow the contour of this gorgeous Allen+Roth Christmas Vase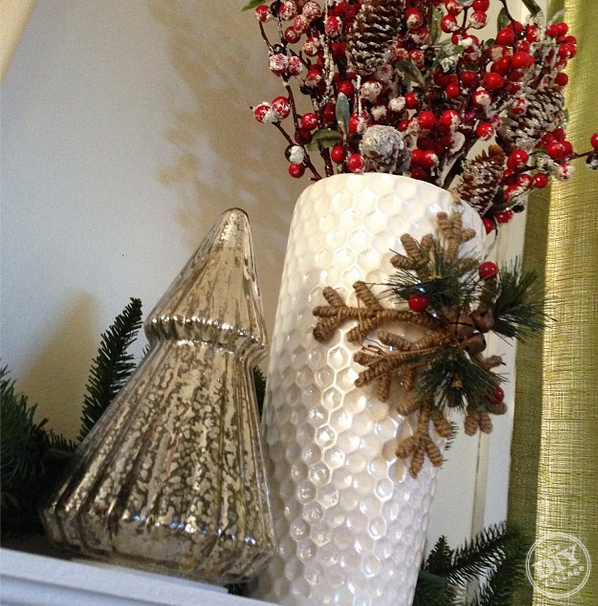 Or these wooden snowflake ornaments hanging with these rustic plaid stockings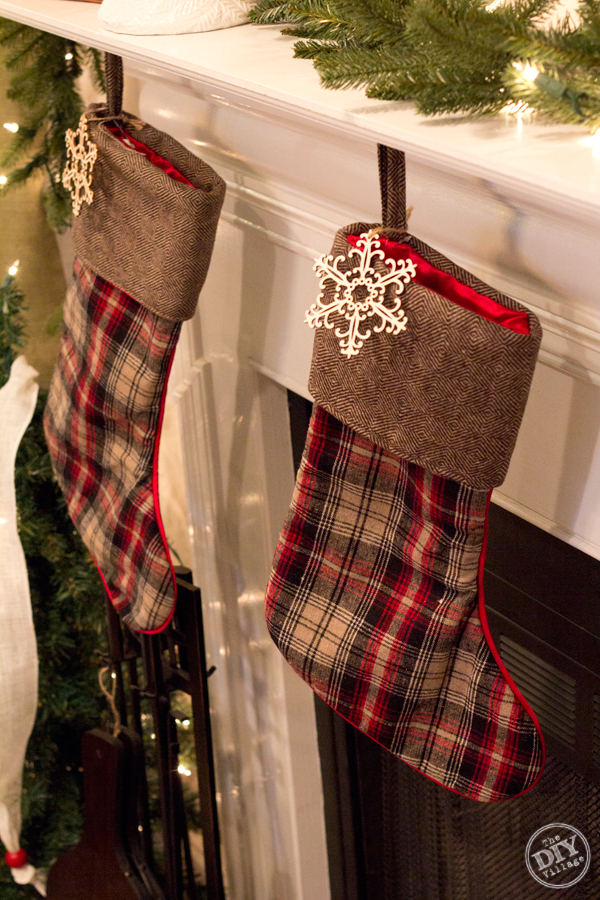 or lastly this hodgepodge of ornaments we used to fill up this embossed leaf plate.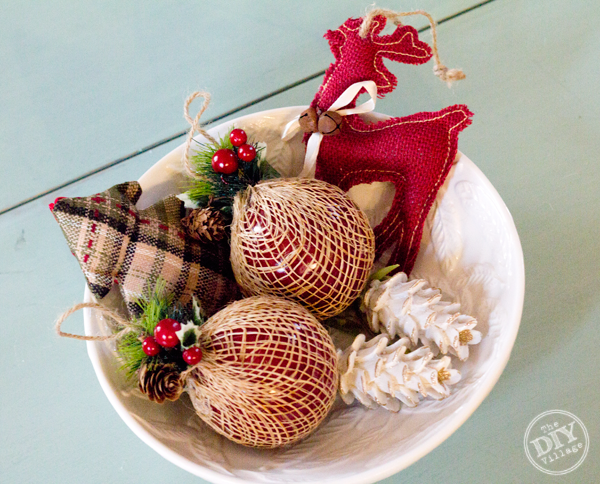 Since the holidays are a time to celebrate with friends and family, why not plan a holiday party?  Lowe's recently gave us the opportunity to host our own holiday party where we were able to invite some of our closest friends over for some holiday fun and to watch via live stream, the Lowe's Holiday Ready Home Showcase!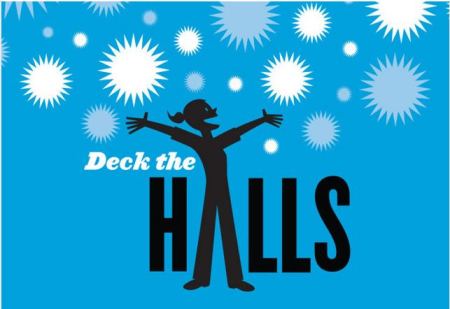 The Kitchen Cousins, along with a few creative guest designers, shared their tips on how to get your home ready for the holidays.  Each guest designer was given a room to makeover using some of the holiday decor that can be found at Lowe's.  It was really cool to see some new takes on holiday decor!
We like to make our parties a little more interactive, so we come up with a holiday themed project for everyone to work on and give them the supplies they'll need to do it!  On the Lowe's "How To" page you can find all kinds of inspiration for these types of projects.  We chose this frosted mirror project as the inspiration for our latest holiday party project. And here's what we came up with!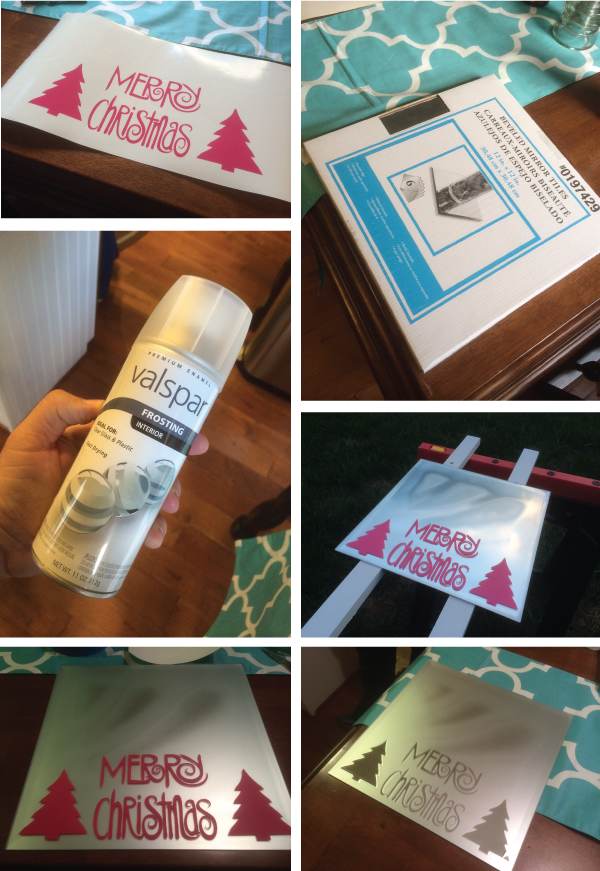 If you're an iPad or iPhone user, be sure to download the Lowe's Creative Ideas App to see some unique seasonal project ideas!
Also be sure to take a check out all of the amazing Lowe's Creators & Influencers for some great project tutorials!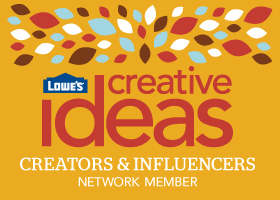 Looking for even more inspiration?   Follow Lowe's Home Improvement on Pinterest, Facebook, and Instagram
Disclosure: As a Lowe's Creative Ideas Handyman, I was provided a gift card to cover the cost of materials for my project, but I was not told what to write.  All the ideas and words found here within are my own