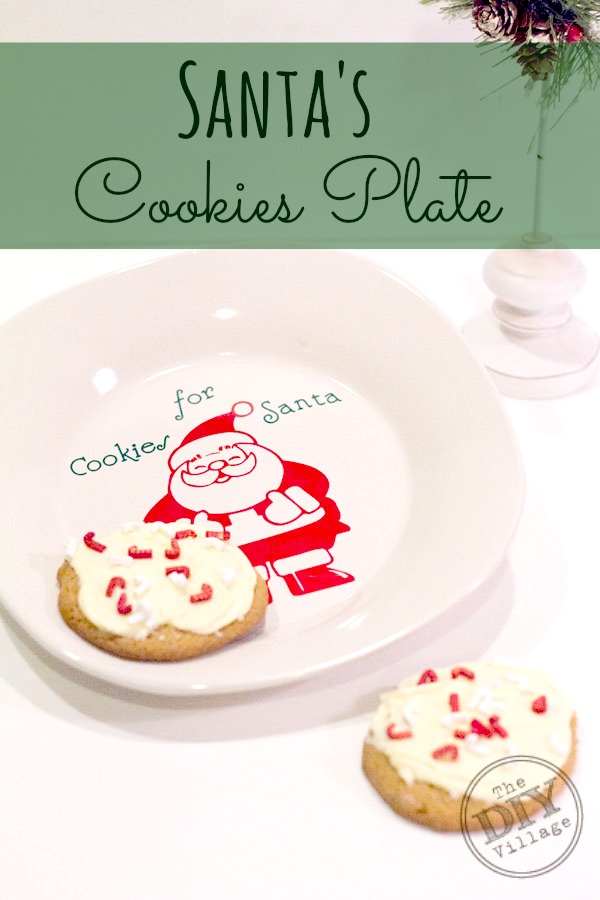 Since Josslyn decided to come so early (6 weeks to be exact) I knew she would need something for us to leave Santa Cookies on.  Growing up I had my own cookie plate for Santa and knew Joss needed her own as well!
Enter the Silhouette Cameo!  After a quick download of the software I was up and creating as fast as I could think!  I chose a simple design for the plate and also opted to use vinyl rather than glass paint or something of that nature.  To be honest this plate will only be coming out once a year so it does not need to be dishwasher safe.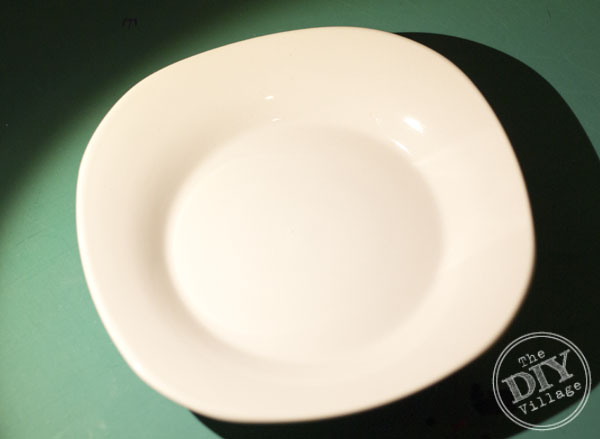 Start by picking up a white plate.  I got this beauty at the Dollar Tree (as if you expect anything less from me)!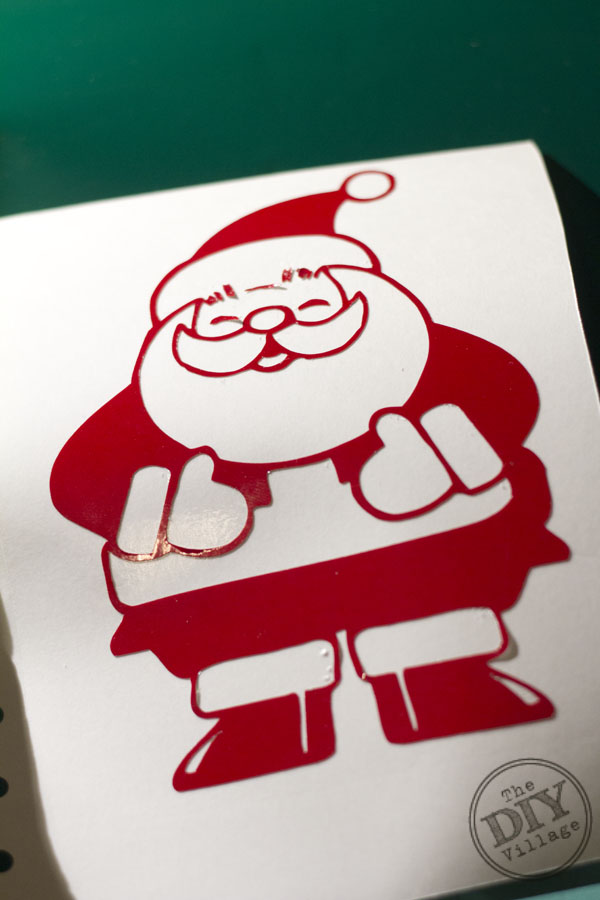 After the plate is cleaned and ready to go you will want to create your design in Silhouette Studio on your computer.  I was able to transfer some vector files I already had and used my machine to cut Santa out.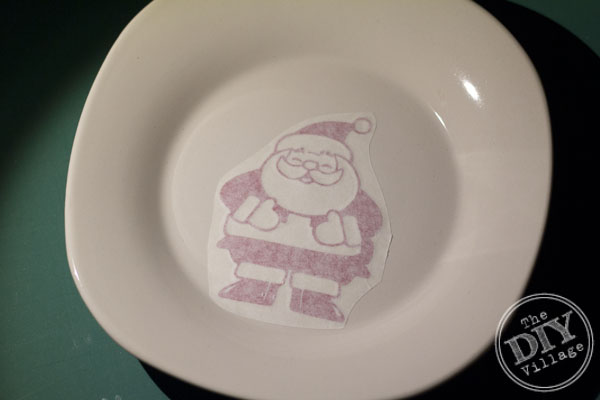 I applied transfer tape to Santa and attached him to my plate.  I completed the same steps with the words Cookies For Santa.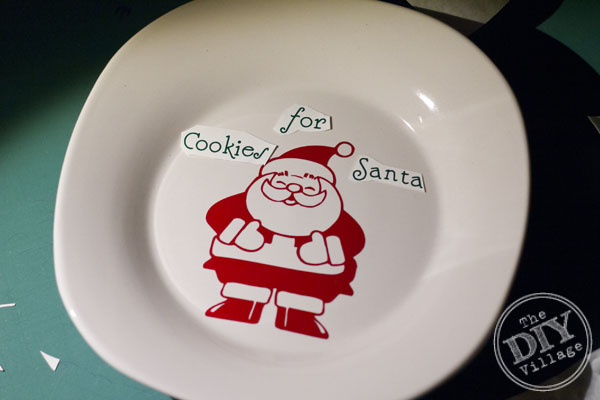 And just like that in a matter of minutes Josslyn's plate was done and ready for cookies!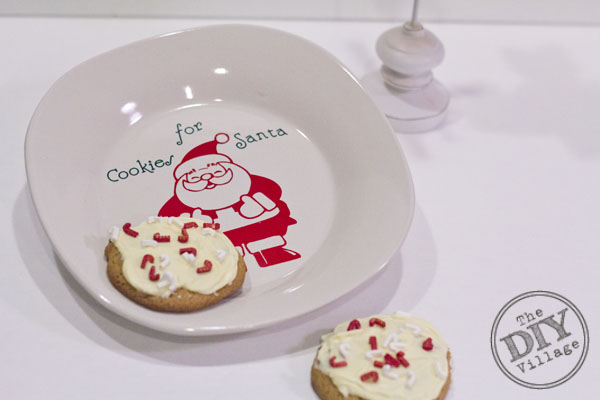 The machine was so easy and user friendly.  The only issues I had were me … shocking I know!  Follow the instructions and you will have no problems at all!  I tried to wing it on the lettering and ended up re-doing them.    I have some other great projects in the works for our Cameo that I cannot wait to share with you all in the coming months!