It's that time of the month again!  Time to share 3 of my free printables and well as 17 other's from some incredible bloggers!  I unfortunately missed last months party but in fairness I think the surprise birth (6 weeks early) of your first child is a good enough reason to miss out on this fun!
If you are looking for a super fun printable/gift idea check out this adorable EOS Rudolph gift printable from Tried and True!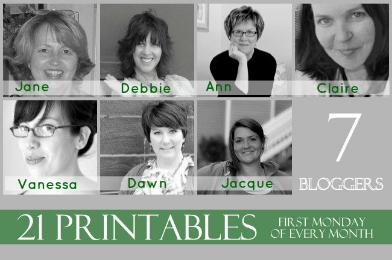 Since I missed last month I decided to step up my game and have been doing some serious homework on my Adobe Illustrator skills.  Hopefully you can see how much it has paid off and that you love my holiday chalkboard printables as much as I do!
This month I picked three of my favorite holiday song's to quote!  As always just click below the image to download your own printable!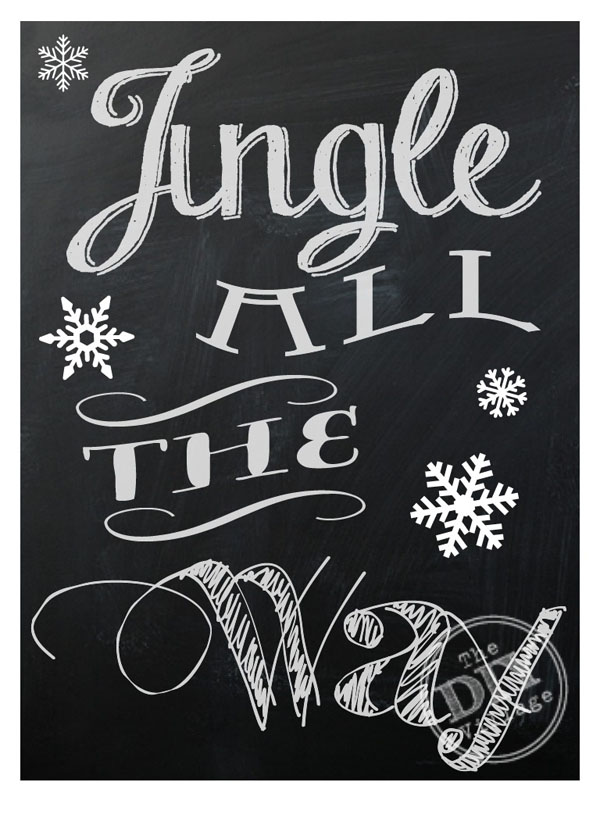 Click HERE to download "Jingle All The Way"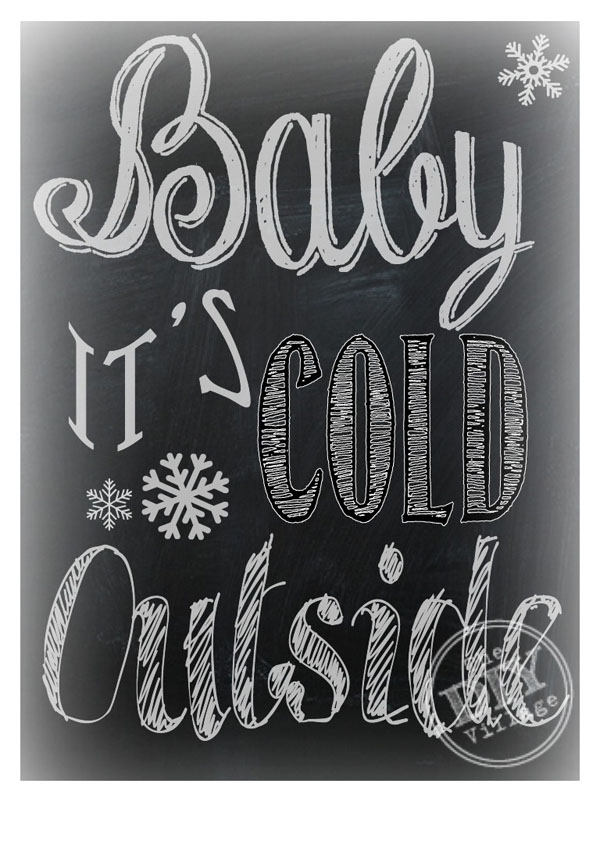 Click HERE to download 'Baby It's Cold Outside'
Click HERE to download 'It's a Marshmallow World in the Winter'