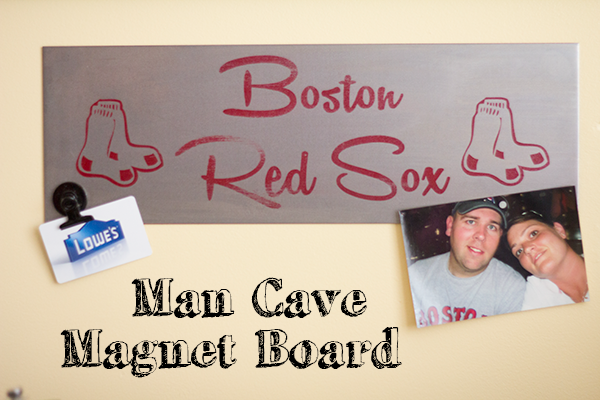 I consider myself a pretty lucky guy. When we moved into our home 3 years ago, Jacque allowed me to claim one of the rooms as a man  cave! When I found out that my topic for this month's Lowe's Creative Ideas project focused in on man caves, I thought it would be cool to work with some raw metal and come up with a Man Cave Magnet Board.  Plus, with Christmas right around the corner, I wanted to share a quick and budget friendly man cave project that would make a great DIY gift for the "cave man" or "cave woman"  in your life!
Before we get started, here's a look at my man cave thus far!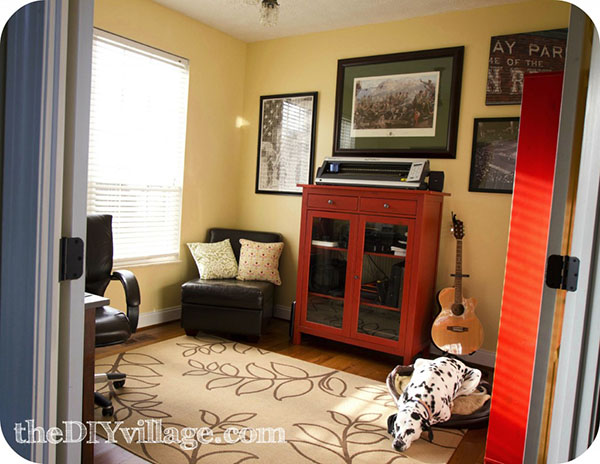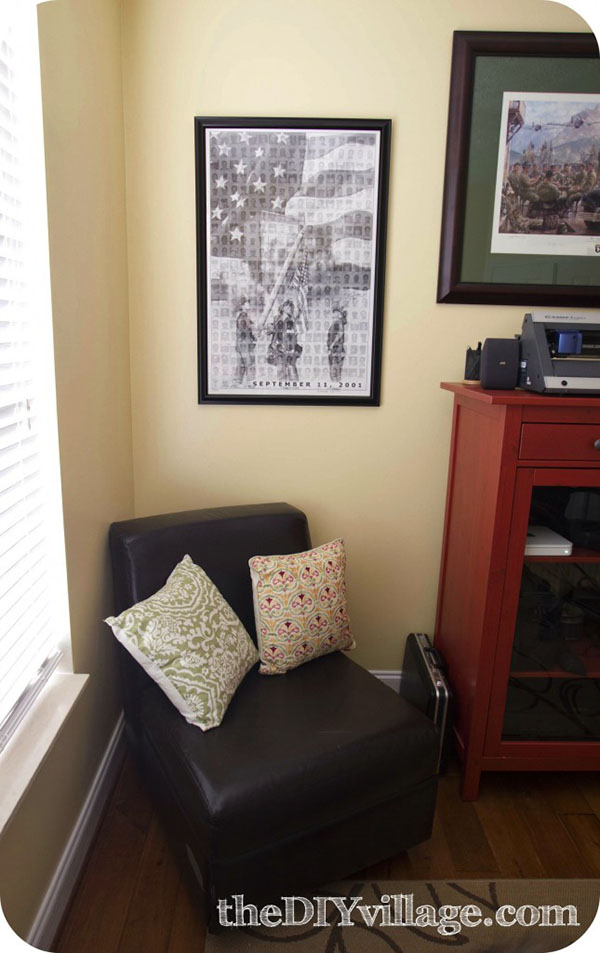 Now we're ready to get started!  Here's what you'll need!
The first thing you'll need to do is decide what you want to put on the magnet board.  Since I'm a diehard Red Sox fan, I made a custom stencil using adobe illustrator and my vinyl cutter.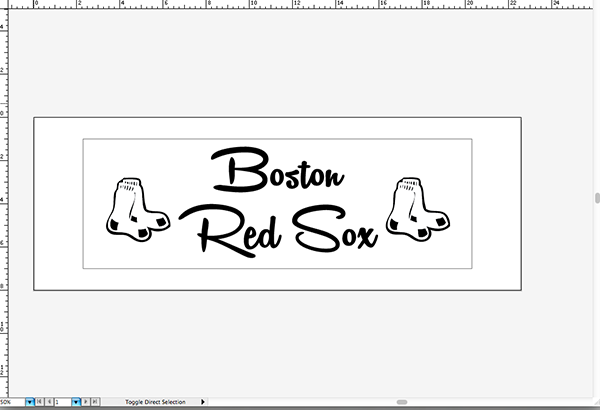 I realize that not everyone has access to a vinyl cutter, so here's a couple of other options.
Find the image or text that you want to use, print it onto a piece of paper.  Place the printed page underneath a blank piece of stencil paper and trace it using a ball point pen or a sharpie.  Then using a utility knife, cut out your custom stencil.
Find a local vinyl shop or sign shop and have them make the vinyl stencil for you.
Clean the sheet metal with denatured alcohol.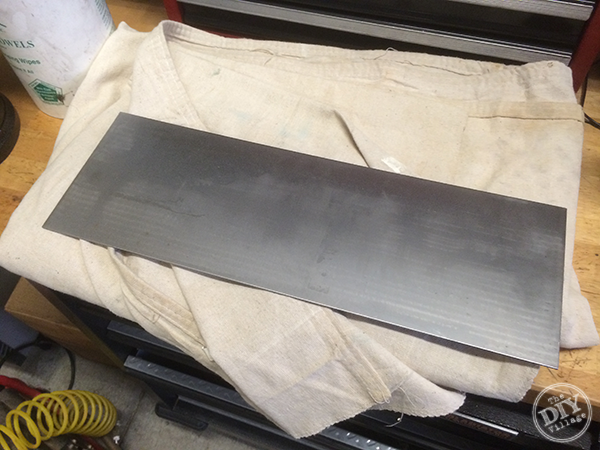 Once you've got the stencil, secure it in place on the metal.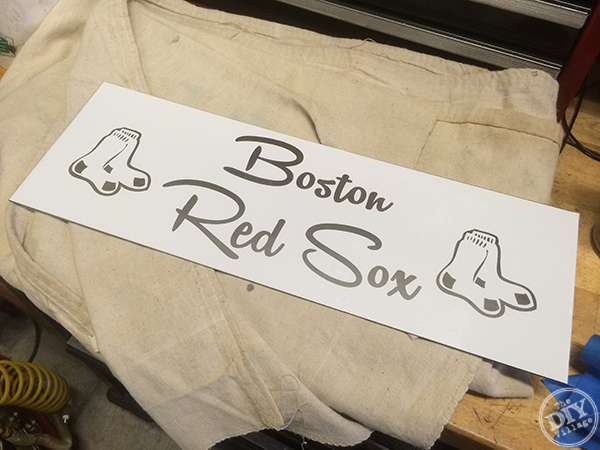 Use short sweeping motions while spray painting your stencil.  (For good coverage with no runs, apply a few light coats)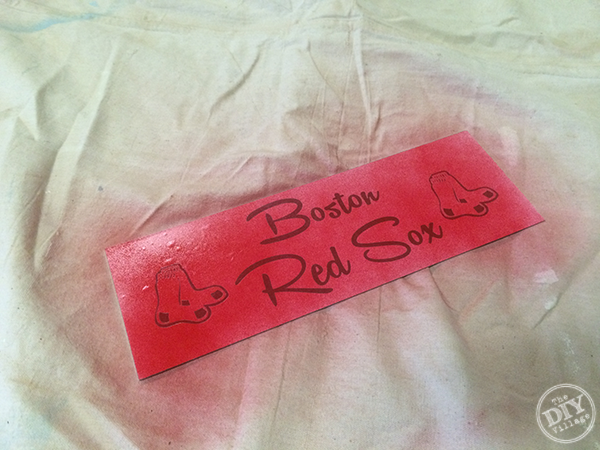 One the paint has had time to dry, remove the stencil.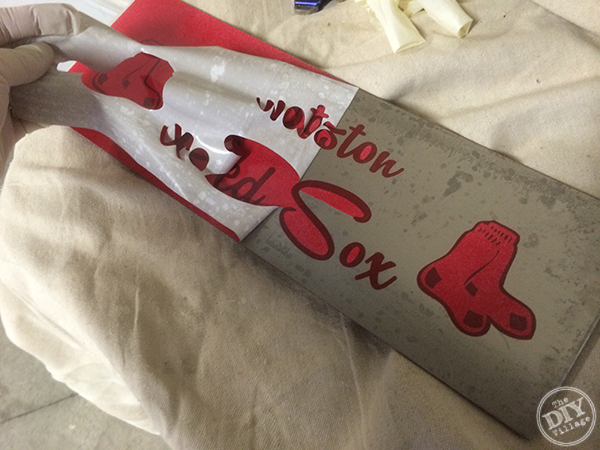 (This next step is optional.) If you'd like to add a bit of a distressed look to your magnet board, put a little denatured alcohol on a rag and wipe it lightly over the dried paint.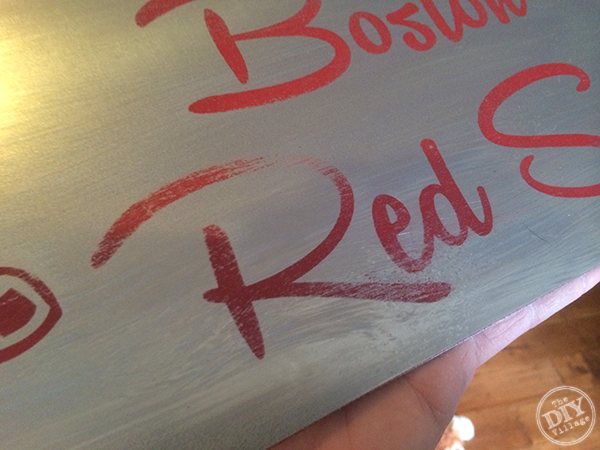 I've become a huge fan of using command adhesives to hang things on the wall in lieu of putting holes in my drywall!
Now just choose the magnets for your board.  Mix it up with different kinds of magnets, maybe a couple that have clips for keeping up with important stuff like gift cards!  Or some smaller magnets for placing pictures!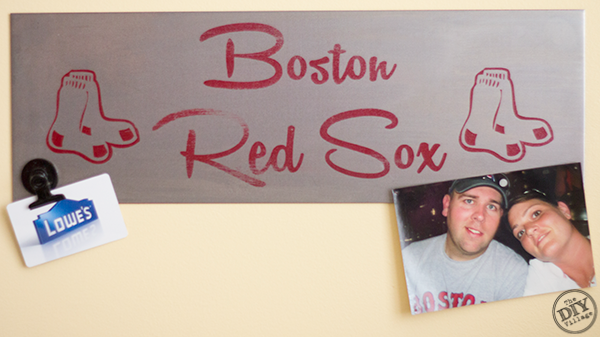 There you have it!  A quick and easy, budget friendly man cave project!
Does your spouse have a man cave or a wo-man cave?  What are your must haves?
If you're an iPad or iPhone user, be sure to download the Lowe's Creative Ideas App to see some unique seasonal project ideas!

Also be sure to take a check out all of the amazing Lowe's Creators & Influencers for some great project tutorials!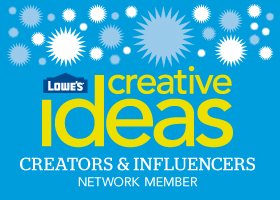 Looking for even more inspiration? Follow Lowe's Home Improvement on Pinterest, Facebook, and Instagram
Disclosure: As a Lowe's Creative Ideas Handyman, I was provided a gift card to cover the cost of materials for my project, but I was not told what to write.  All the ideas and words found here within are my own