This post is a collaboration with 3M DIY. To keep up-to-date on projects, products and sampling visit 3MDIY.com.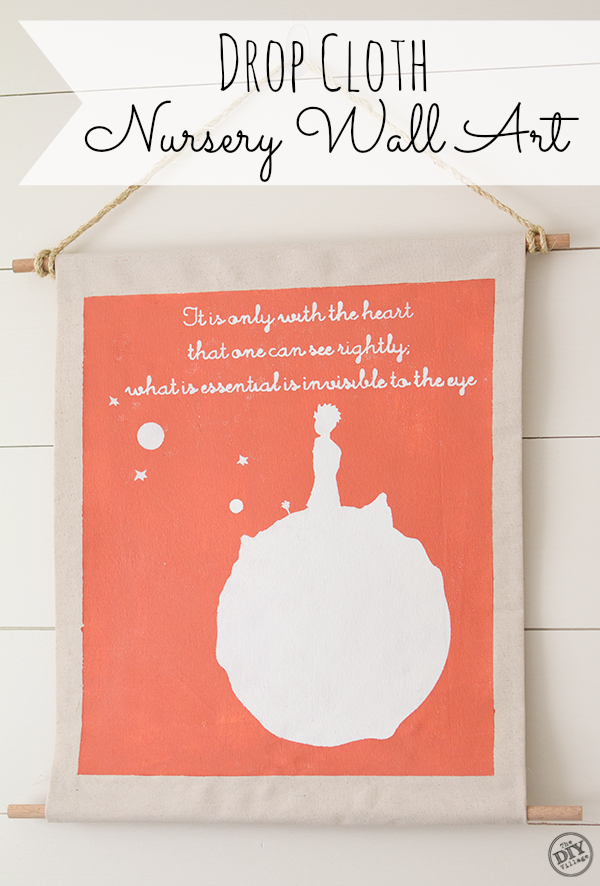 Since the birth of our daughter, Josslyn, I've found a whole new slew of project ideas filling my head.  Of course, since she was a bit early, we've been playing catch up!  Her nursery wasn't even finished when we brought her home!  The one thing that I hadn't been able to find in any store or online was the perfect piece of art to hang above her crib.  Ironically, one morning while I trying to calm Josslyn down during one of her "Hulk" moments, I found the inspiration that I had been looking for lying on our living room coffee table.  A copy of The Little Prince, a gift that my father gave me when I graduated high school.  This beautiful story is filled with symbolic life lessons, one in particular that I thought would make the perfect nursery wall art. Using Adobe Illustrator, we created a silhouetted drawing of what we wanted the piece to look like.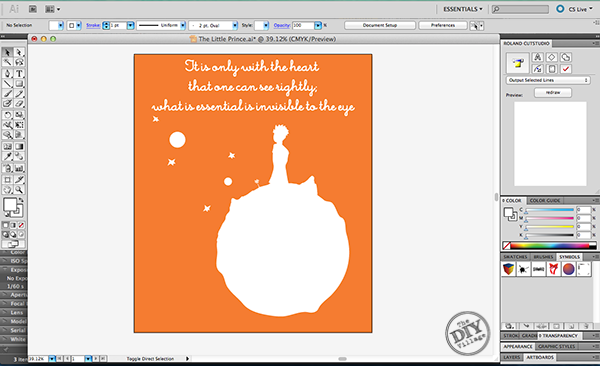 Next, using our vinyl cutter, we created a stencil of the artwork.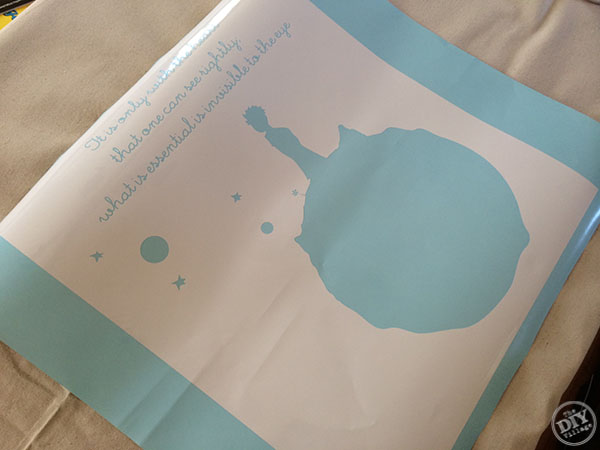 We chose to use a small drop cloth as our blank canvas.  We laid out boundary lines using ScotchBlue Painter's Tape. Then, applied a white general purpose primer coat.  And once the primer coat was dry, we applied the color coat and removed the ScotchBlue tape to reveal nice, crisp boundary lines.

When the color coat had enough time to cure, we laid out the vinyl stencil onto the drop cloth and began painting.  (Be careful to not use too much paint, especially around the edges of the stencil, otherwise you'll end up with less than crisp lines.)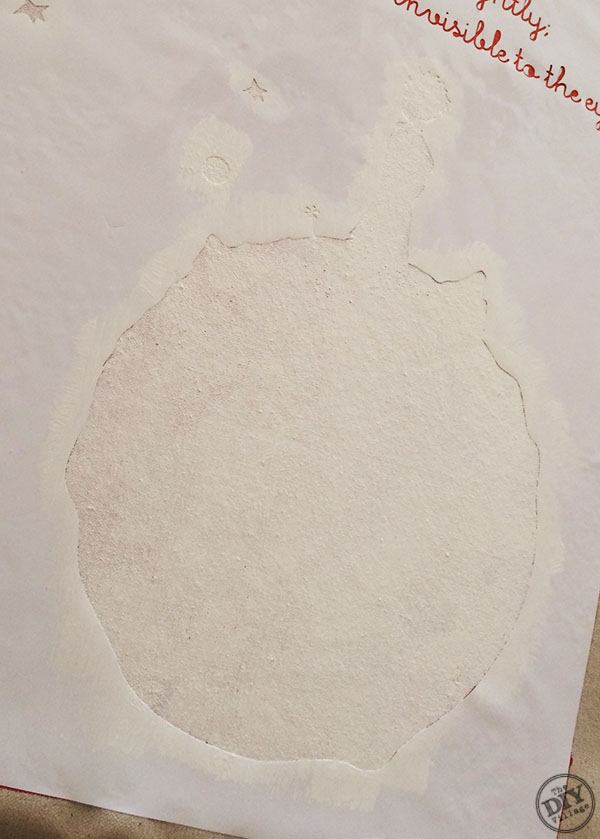 Then we added the text above the picture using the same stenciling process.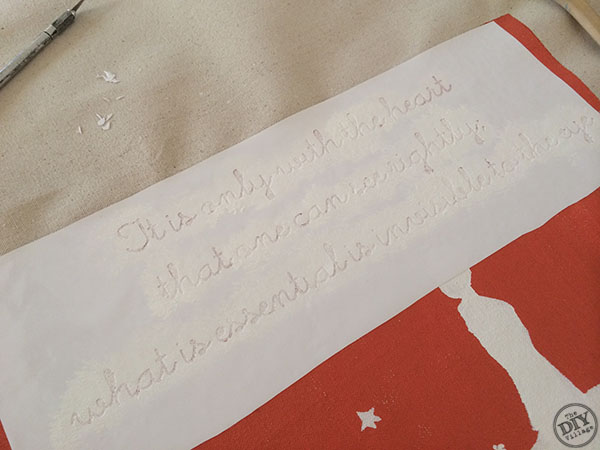 With the artwork done, we needed to cut the drop cloth down to a more manageable size.  We left a 3″ border on the sides and a 5″on the top and bottom.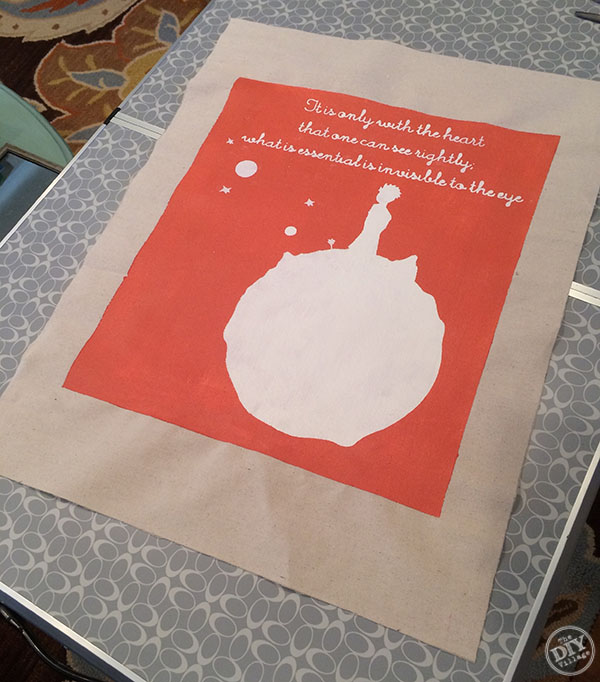 Since we cut the fabric, we needed to give the edge of the canvas a finished look, so we created a hem.  To do this, we folded the fabric over on itself, ironed the fold, and since I haven't learned to use a sewing machine yet, we adhered the fold in place using Liquid Stitch.

On the top and bottom folds, we used the Liquid Stitch again, but left an open pocket in the center, large enough to slide a wooden dowel through.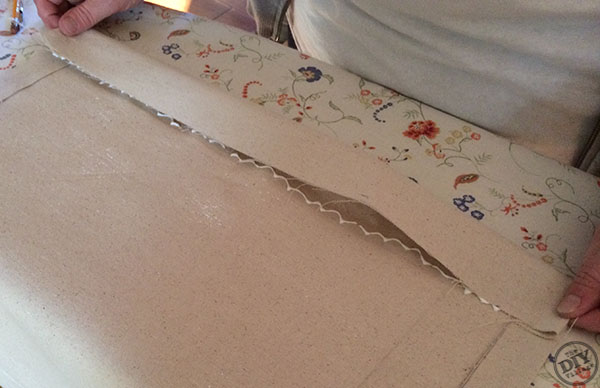 We decided that the wooden dowel would extend 2″ past each side of the drop cloth edge.  We set one end of the dowel 2″ past the drop cloth, than on the opposite end of the dowel, we measured and marked where we needed to cut it so it would extend 2″ past the drop cloth as well.  

With a quick trip out to the miter saw, we cut the dowels down to size. (Don't forget to use your safety gear!  We always have our 3M Worktunes and 3M Tekk Safety Glasses on anytime we are using our power tools.)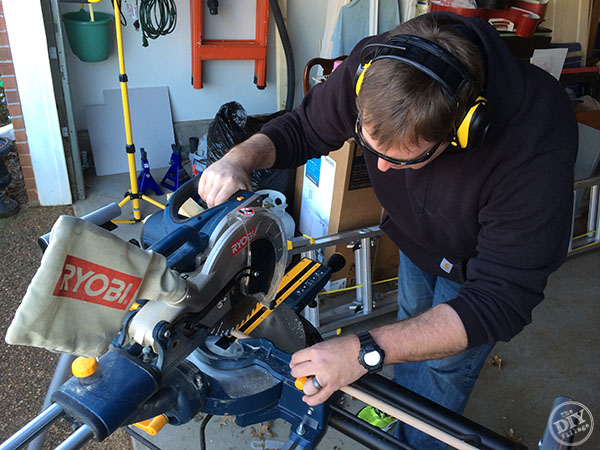 To clean up the cut edge, we gave the dowel a quick sanding with 3M Abrasives 220 grit sandpaper.
We slid the dowels back into place and tied a piece of jute rope to each end using a clove hitch. Here's a breakdown of how to tie a clove hitch.  (Picture 5 shows what the outward facing side of the knot should look like.)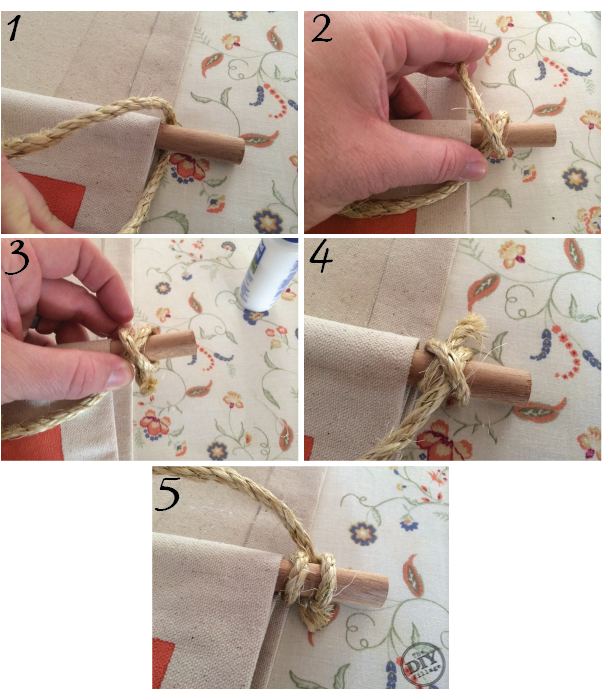 I've really become a fan of the 3M Command Strip Hanging Hooks in lieu of adding any more nail holes to my walls.  It says a lot about how much I trust the command strips when I choose them to secure something right about Josslyn's crib.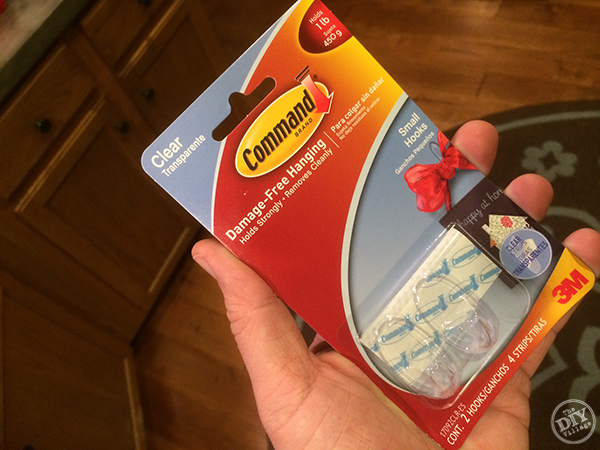 The Little Prince wall art is the perfect addition to Josslyn's nursery!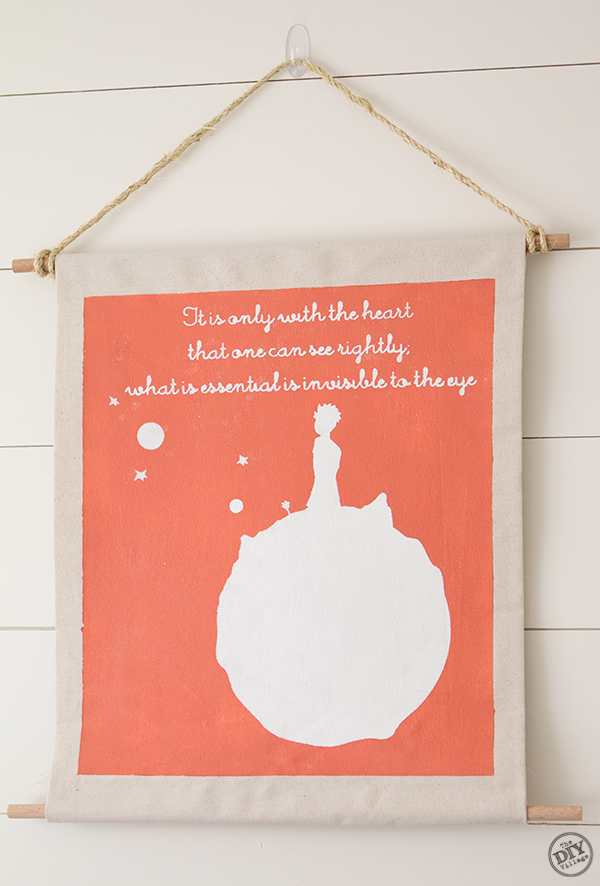 If you want to learn more about 3M DIY products or just be inspired!  You can follow them on 3M DIY Pinterest, 3M DIY Twitter, 3M DIY Twitter page and 3M DIY Facebook.