I'm pleased to announce that The DIY Village is a proud ambassador to Filtrete Brand. I will be the first person to admit I am not the best housekeeper.  I not only get "distracted" by the baby on a regular basis but also when we are working on projects you can forget about housework!  It seems like time is flying by and before I know it a year as gone by and well the house needs a good thorough cleaning.  So here is my list of 10 things to NOT overlook while you are spring cleaning!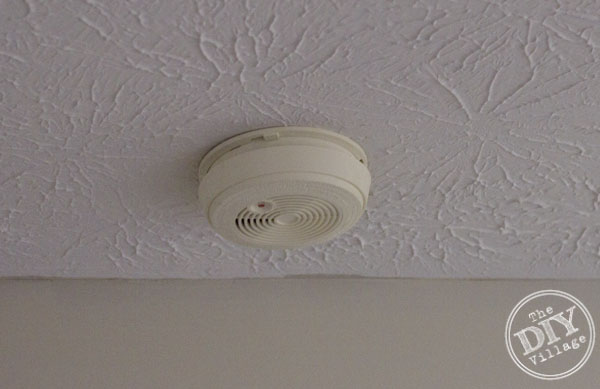 Change Batteries in Smoke Detector – I hear over and over, spring forward fall back that's when you change the batteries in your smoke and carbon monoxide detectors.  This is one that Matt takes very seriously but if you are like most (including me) you get distracted and forget.  So if you haven't done this yet, get on it, it's worth the time!
Vacuum Air Vents – Over the course of a year all of your vents start to collect dust.  I hate to admit it but this particular picture is only a few months worth of dust thanks to all the remodeling work we do.  I like to use the brush attachment on my vacuum and clean not only my return vents but also my bathroom exhaust vents.  It takes less than 30 minutes for me to do the entire house and it is totally worth it.
Replace Baking Soda in your fridge – I am horrible at remembering to change this out.  The box says to change it every 30 days but I'll be honest this is something that I always forget to do!  I end up changing this out quarterly.
Dust Base Boards – I really should do this one more often, but I just don't.  I always think about doing it at the most random times when I absolutely cannot dust them.  Every spring I take dryer sheets and dust the whole house!
Change Air Filters – Depending on your home you should at minimum change your air filters 4 times a year.  For us it's more like once a month, sometimes twice a month.  Not only do we have Fenway the dog that seems to never stop shedding but we are constantly working on projects that stir up dust.  I always change the filter out right after we do any kind of drywall work.  Which oddly enough happens more often than one might think.  And let's be honest I have a very very precious reason to want to keep my home healthy and clean.  We use Healthy Living filters by Filtrete.
Clean your Light Fixtures – Okay so I am totally guilty of not doing this as much as I should.  Once I year I like to take all the globes down from our light fixtures and give them a good bath.  Most all of ours can go in the dishwasher. Which is a huge time saver.
Dust Walls – Dusting your walls isn't something that people often think about but if you plan on painting it's a must.  And considering we like to change paint colors in rooms as often as most like to change socks, I like to make sure and dust my walls.  We use a floor sweeper with a disposable dust cloth.  Just run it over your walls and they will be dust free before you know it!
Service Vacuum – We bought a vacuum with an annual service plan.  To make sure it stays in good condition I like to take it in every spring for service.  I have a thing for rugs and with the amount of stuff a new rug sheds in combination with the amount of fur Fenway is constantly shedding service is a must!
Wash Lint Filter – Fabric softener can leave a film on your lint trap.  This film can cause longer drying times and well your machine just won't be as efficient as it can be.  Take a little soap and warm water and scrub the filter allowing it to air dry.  I was amazed at how much better our dryer worked after one washing.
Wash Doors and Knobs –  More than likely you do this more than once a year but if you don't make sure and don't skip out on this when spring cleaning.  After a few projects I'm amazed at how grimy our doors get.  Throw in little sticky hands and you have a recipe for dirty doors.  A little soap and water goes a long way!
At Filtrete.com you can sign up to receive reminders of when to change your air filters.  As well as seasonal newsletter full of better living tips and more! You can also follow along with them on Twitter or Facebook.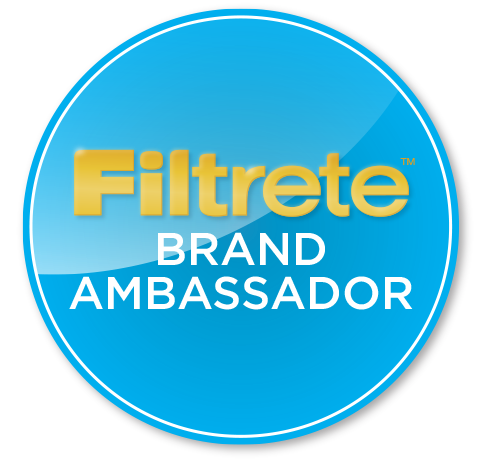 **This post is sponsored by Filtrete.  I have been compensated for this post, but as always all opinions and words are my own.  I am a proud ambassador of Filtrete**