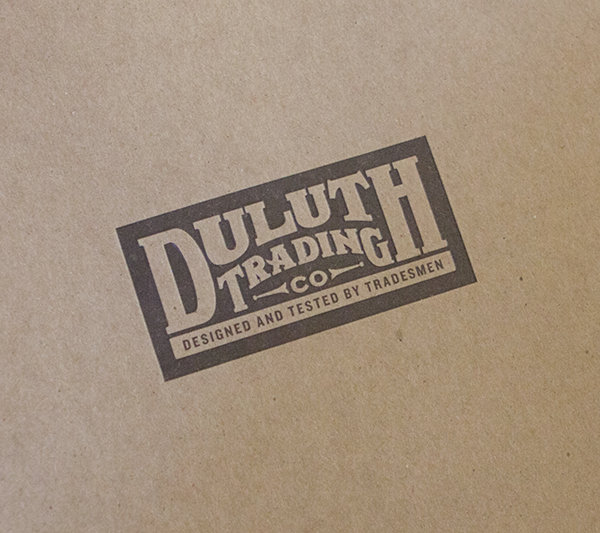 I consider myself a pretty motivated guy, especially in regard to projects around the house!  But there are "those" projects that I have somehow managed to avoid like the plague!   You know which ones I'm talking about!  You know, those projects that you've previously started but got distracted and never finished.  Well, the excuses end now!  Thanks to the Duluth Trading Company and their new campaign, I've received a Kick in the Pants and we're passing it along to you!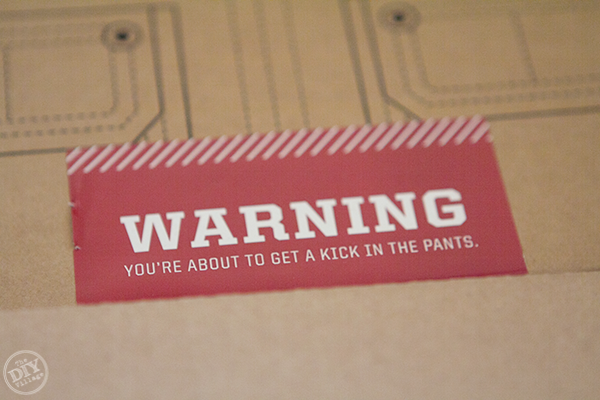 Of course, I'm not talking about a real kick in the pants. (If that kind of motivation worked on me, Jacque would have tried it a long time ago!) I'm talking about the Kick in the Pants program that Duluth Trading Company has created in an effort to motivate passionate DIY'ers to embrace those abandoned, forgotten about projects and mark them off the Honey-Do-List!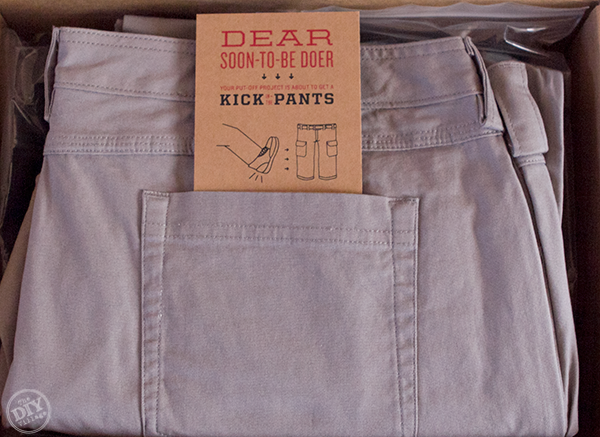 Here's how it works! Submit your abandoned projects on the Duluth Trading Company Facebook Page, where each week, they'll choose their "fix-up" favorites!  All submissions have the chance to win some Duluth Trading Company gear of your own…Or for those that need a little more motivation, they're even giving away cash!  Cha-Ching!
Just in case you're curious about what our "Kick in the Pants Project will be…One of the first projects that Jacque and I started when we moved into our home was to "beautify" the yard!  We added a stacked stone fire pit, added all kinds of new plants, and even brought in over 11 ton of river rock to fill the new landscape beds. I'm not quite sure what halted our progress, but aside from a weekly mowing and the occasional trimming overgrown plants, we haven't made it a priority to get back out and finish what we started.  So…I'm going to take advantage of this "kick in the pants" and finish our landscape install!  This undertaking will include replacing dead plants that didn't fare too well through the frigid winter, repositioning some of our irrigation heads, completing the installation of a flagstone walkway, and a WHOLE lot of mulching! Here's a quick peek at what we'll be working on!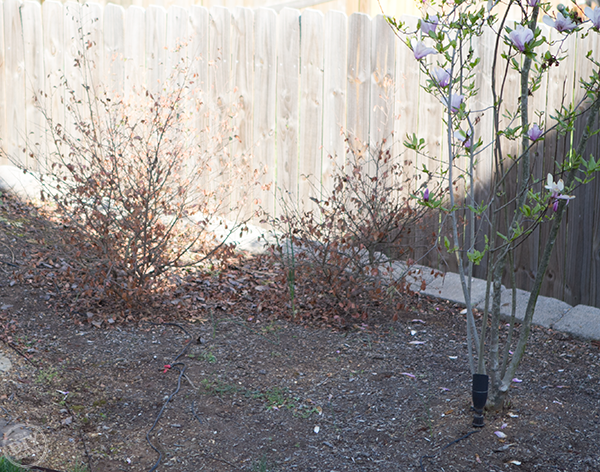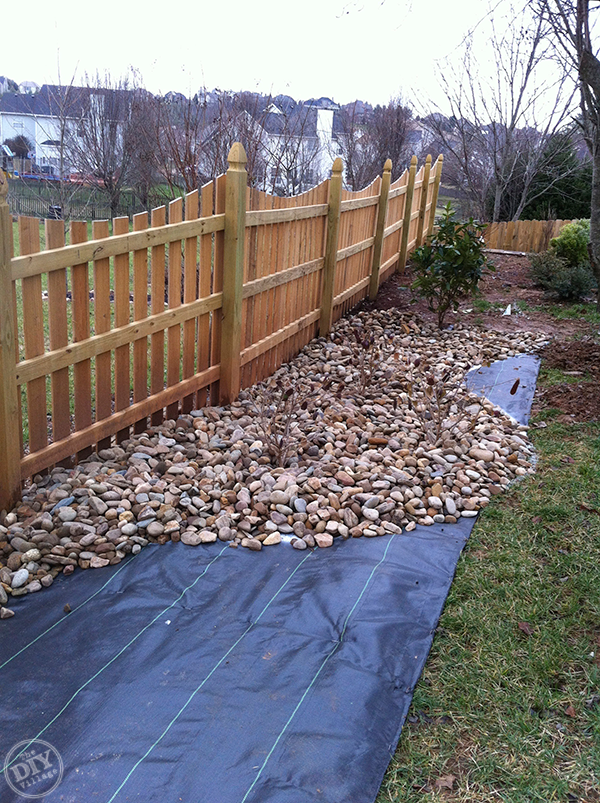 So consider yourself KICKED IN THE PANTS! Head over to the Duluth Trading Company Facebook Page for official content rules about your chance to win cash and clothes all in the name of getting the undone done!
Disclaimer: I received compensation in exchange for promoting this campaign, however all opinions found here within are my own. The DIY Village regularly partners with brands that we have a love for!  Duluth Trading Company is one of our favorites!