Working for a fire department, you'd think that I'd be used to the heat…Well, I'll just tell you there's not much worse than having vehicle extrication training in full turnout gear in the midst of a hot Tennessee summer day!  Truth be told, sometimes it's a struggle to battle dehydration.  This year I came bearing a gift for all the guys I work with, the Arctic Cove 18V Bucket Top Mister – found HERE!  I figured, who better to put this misting fan to the test than the fire department!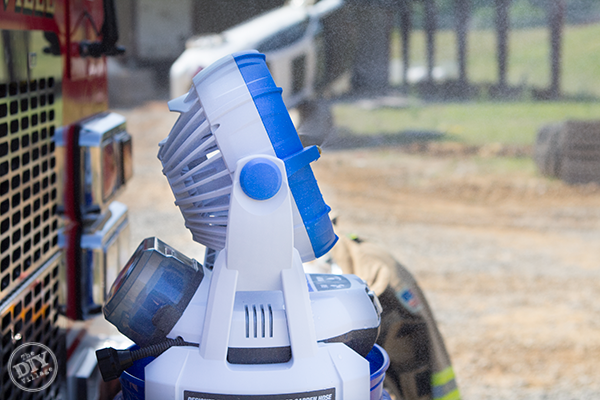 So at first glance this battery powered mister is pretty cool!  (No pun intended!)  It's powered off of an 18V battery, one of which comes with the mister.  (Plus, if you've got any of the Ryobi One + batteries, you've hit the jackpot because they're compatible with the Arctic Cove Mister!)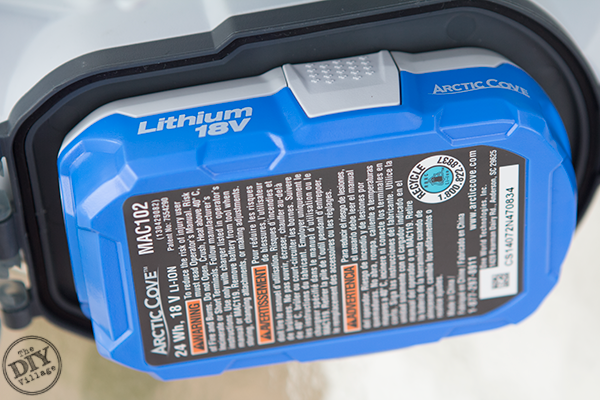 The Arctic Cove Bucket Top Mister setup is as simple as can be.  Fill a bucket with water, submerge the pump hose into the water, and flip the pump switch to start producing mist. The fan has two different settings, a low and a high, so to add the fan along with the pump, just choose your setting and flip the switch!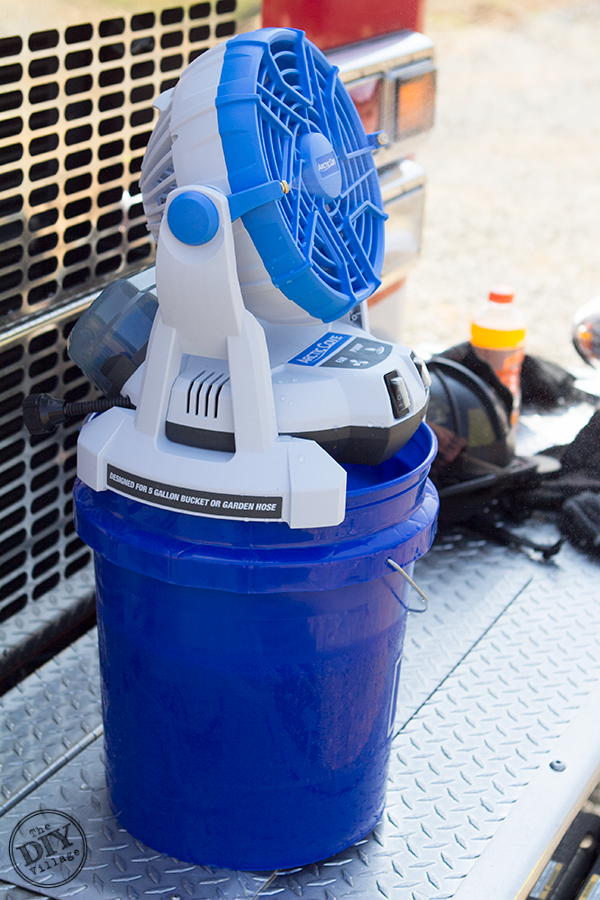 We set the misting fan aside while we started our training.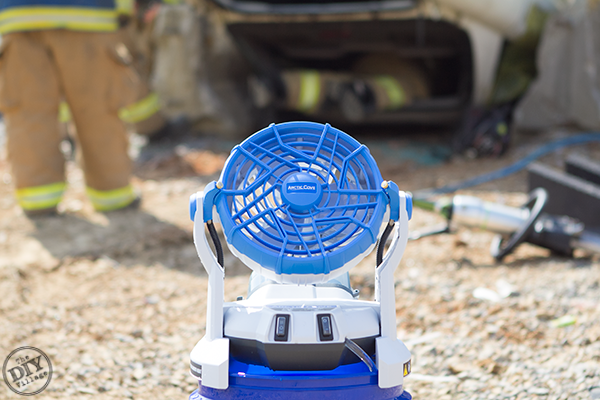 And here's a closer look at how we're working up a sweat!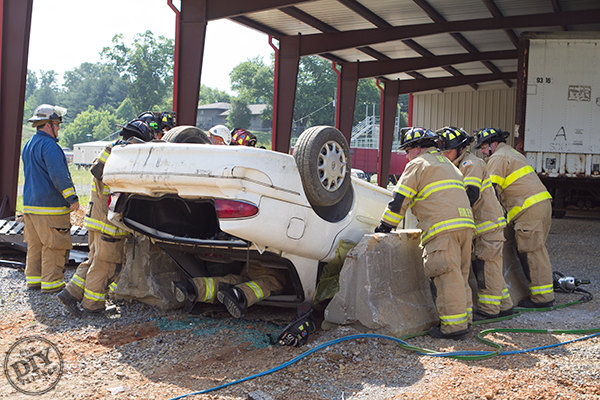 After working up a legit sweat, I let John get up close and personal with the misting fan! (I think he was appreciative!)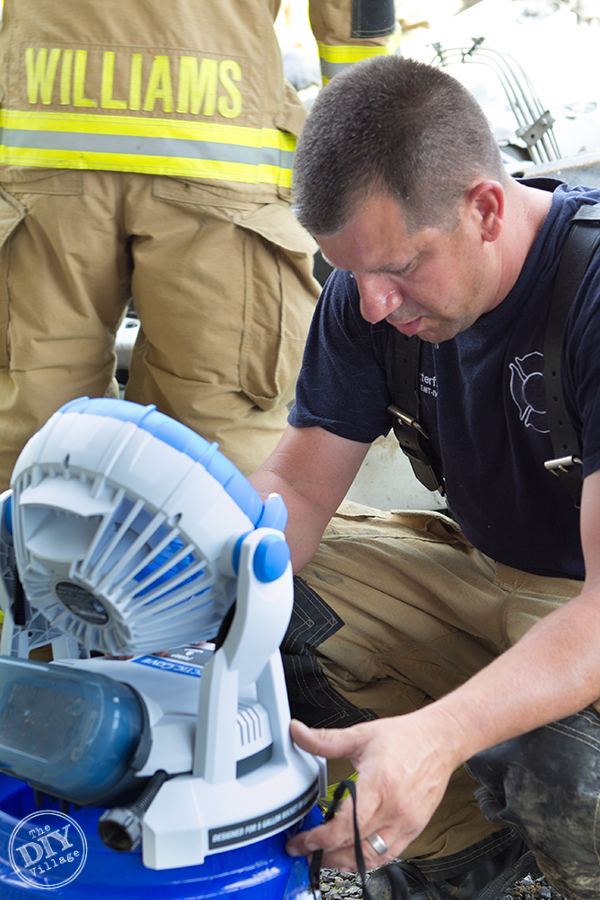 After our training was over, I had a chance to get some feedback from the guys.  The consensus was that the misting fan is perfect for on scene rehab or for training breaks.  The fact that it doesn't require any external power supply makes it perfectly portable!  Our department actually has a different style of misting fan, one that we're definitely NOT fans of. It requires the trucks generator to be running, so not only is it loud, but you're also restricted to how far away from the truck you can take it.  Needless to say, the guys liked the Arctic Cove Bucket Top Mister enough that they were asking how to get one of their own!  So, I think it's safe to say that it got my shifts endorsement!
Once my shift was over, I decided that Jacque, Josslyn, and I needed a day of fun in the sun, so we headed to the pool.  And so did the bucket top mister!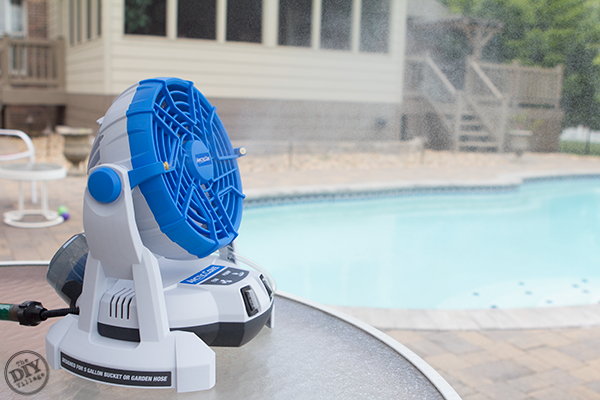 This time we tried out the garden hose adapter, which proved to be a fantastic option for water supply.  Since we weren't having to use the pump to pull in the water for the mister, the battery charge lasted all day!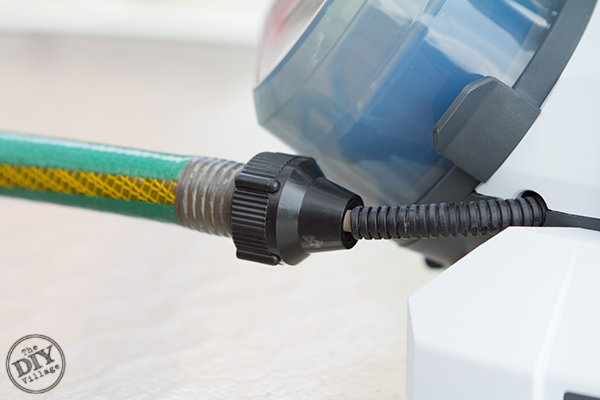 The summer still looks to be pretty hot, but thanks to Arctic Cove, I think we'll make it through unscathed!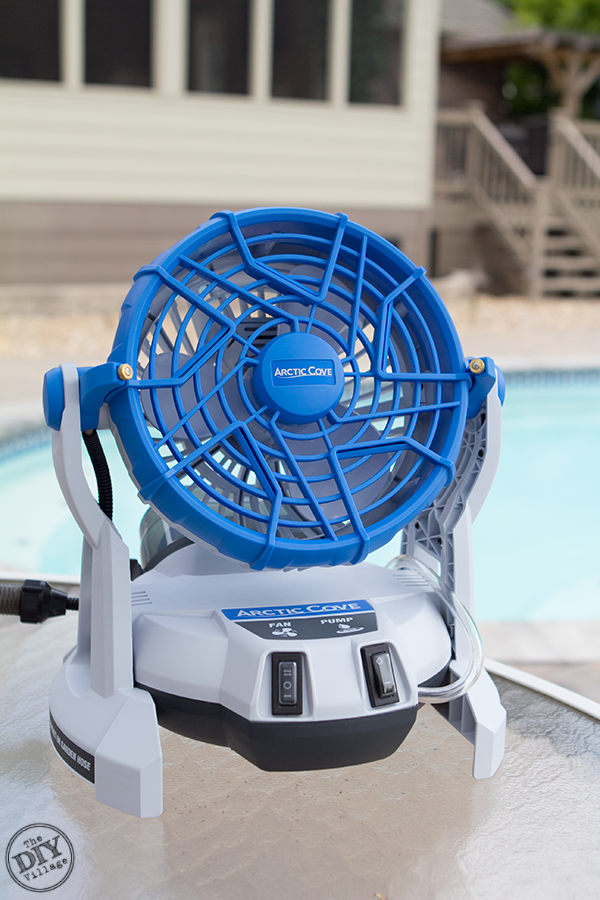 Order your own Artic Cove Bucket Top Mister and have it delivered to your home – HERE
Disclosure: This post was sponsored by Arctic Cove.  We were sent the 18V Bucket Top Mister in exchange for this review, however, as always, all opinions and ideas found here within are my own.