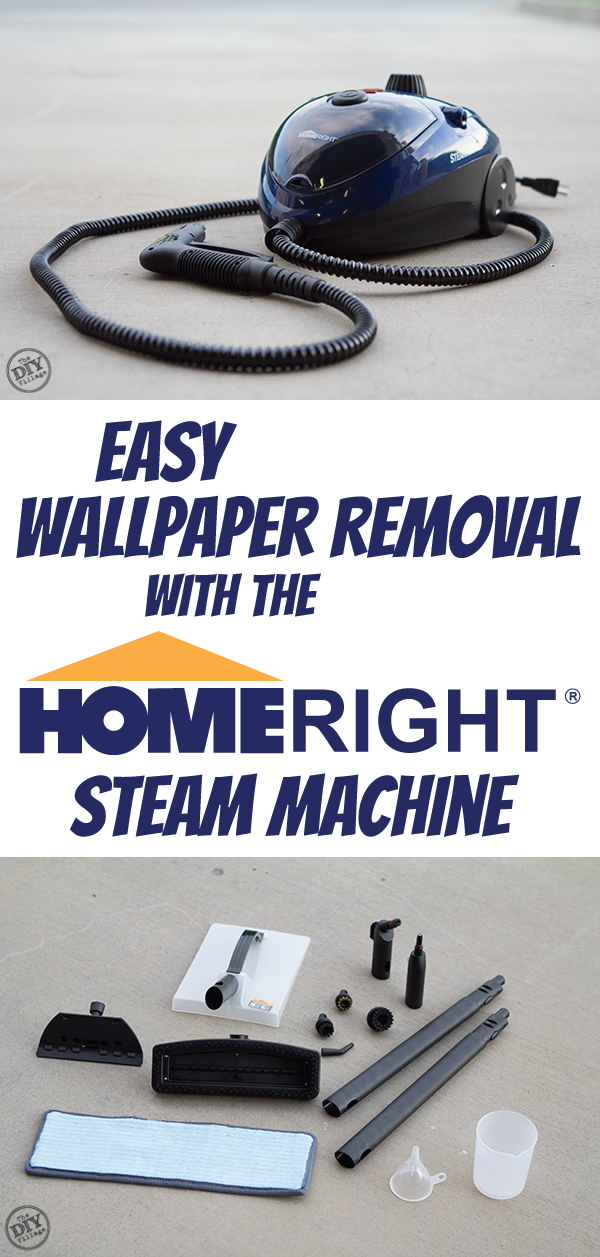 When it comes to wallpaper removal, my experience hasn't been all that great.  It's a labor intensive, drawn out undertaking that can have mixed results.  A few years ago, Jacque and I worked for two solid days to remove the wallpaper out of a 25 square foot bathroom. You aren't reading that incorrectly, I did in fact say two days…Fortunately since then, we've become familiar with a company by the name of HomeRight.  (You may be remember us writing about their Paint Stick EZ-Twist)   They've introduced the only tool you'll ever need for easy wallpaper removal!  But before we get to that, let's talk about the old school methods for "uneasy" wall paper removal!
Results can vary based on a few different factors:
How well the wallpaper was installed.
How long the wallpaper has been up.
While there are commercially ready solutions available for wallpaper removal, it seems like hot water mixed with fabric softener is a popular option.  To allow the liquid mix to reach the wallpaper backing, use a scoring tool to puncture tiny holes into the wallpaper facing.  This can be  really time consuming, as to achieve the best results, it's important to score as much of the surface area as possible.  Aside from taking a long time, if you apply too much pressure to the scoring tool, you can damage the wall surface.  Don't apply enough pressure and you don't adequately puncture the wallpaper facing, which won't allow the water or other liquid agent to reach the backing.
To put the HomeRight SteamMachine to the test, Jacque and I looked to tackle removing over 500 square feet of the exact wall paper from her parents living room as we did from the bathroom.  (Did I mention that the wallpaper had been in place for well over 18 years?)  Here's a look at the room we'll be working with.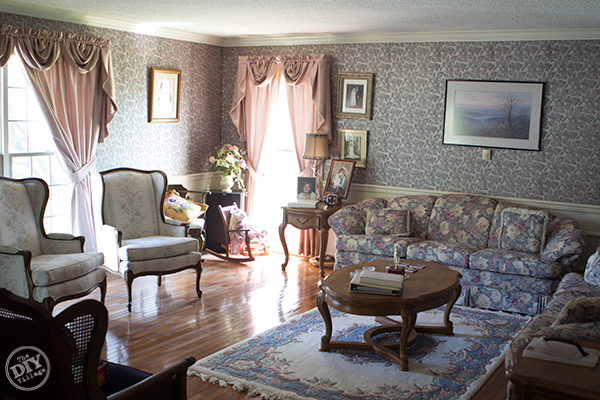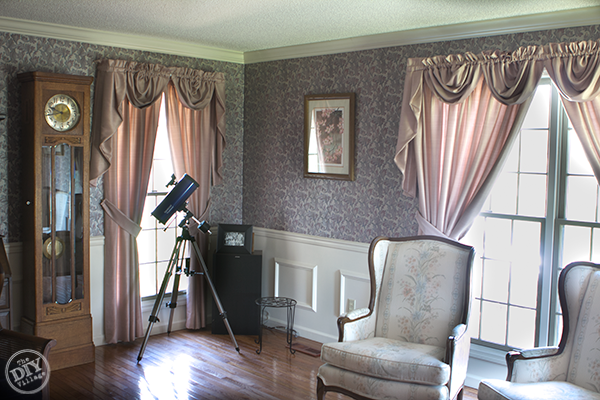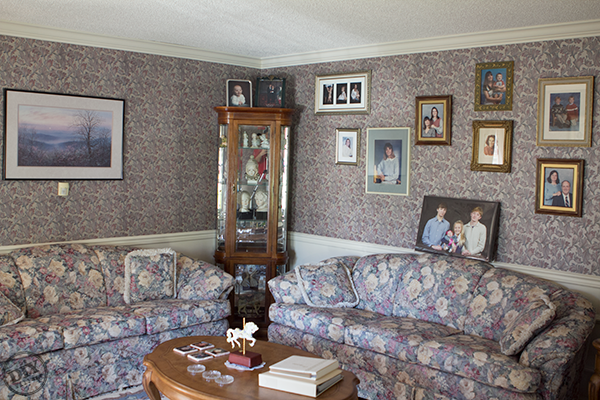 The HomeRight SteamMachine is surprisingly easy to setup!  You'll need to attach the wallpaper steam plate to the wand.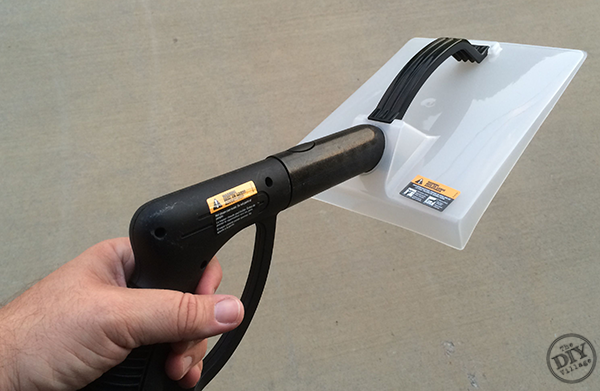 Add water into the steam machine reservoir using the supplied funnel, then turn it on and allow about 8-10 minutes for the water to heat up.
You'll want to prep the area you're working in by laying some towels down, as the SteamMachine does create condensation and it will run down the wall.
Different thicknesses of wallpapers may not require the full 30 seconds of steam application recommended in the instructions, so consider applying steam for 10-15 seconds then checking the area to see if the wallpaper can easily be removed.  If not, you'll know to increase the application time.
The wallpaper we were removing was pretty thick, so we found that 10-15 seconds would loosen the top layer of wallpaper where we could easily remove it.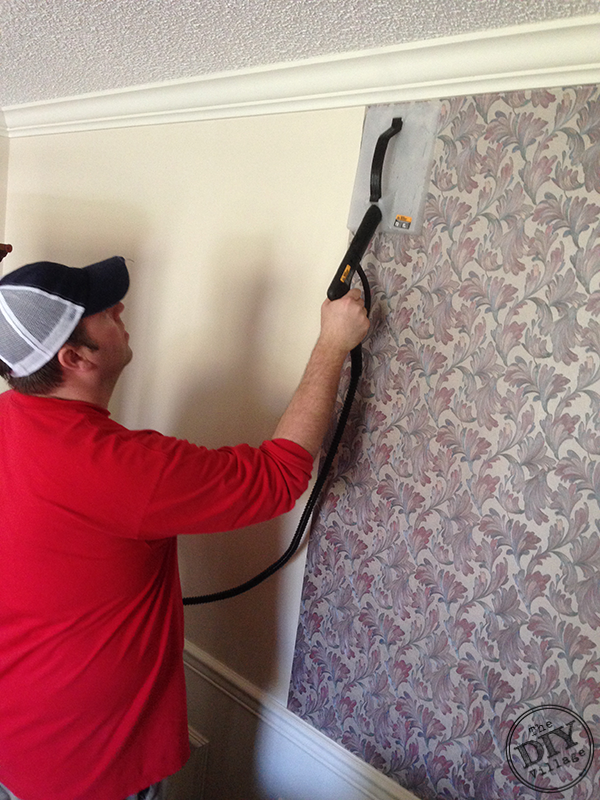 Then we'd apply 5-10 seconds to the remaining wallpaper backing.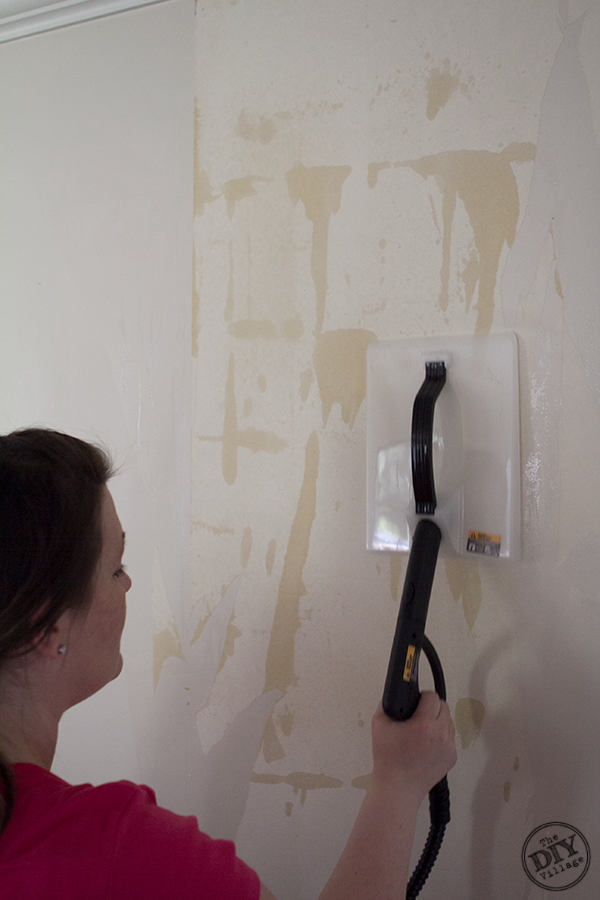 After the quick steam application, the wallpaper backing was easy to remove by hand and we were left with clean, glue free drywall!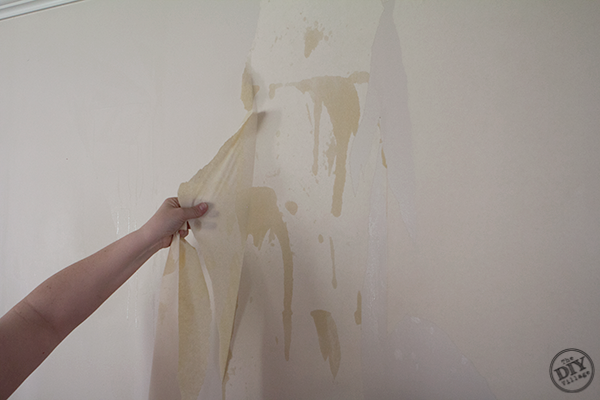 We finished the entire room in less than an hour!  (Including clean up!)  Here's a look at our results!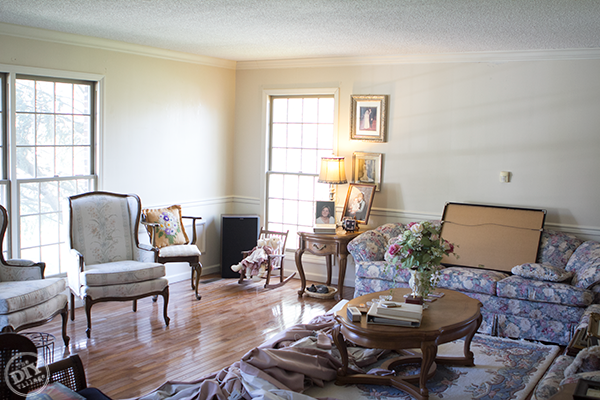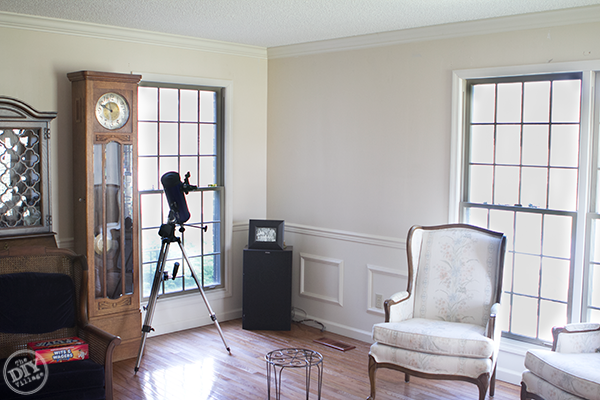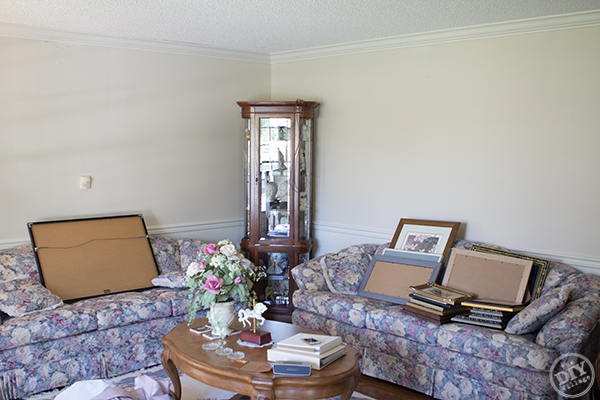 The bottom line is that the HomeRight SteamMachine is a multi-faceted tool that has earned its place as the reigning MVP in our tool cache!  It definitely has earned TheDIYVillage stamp of approval!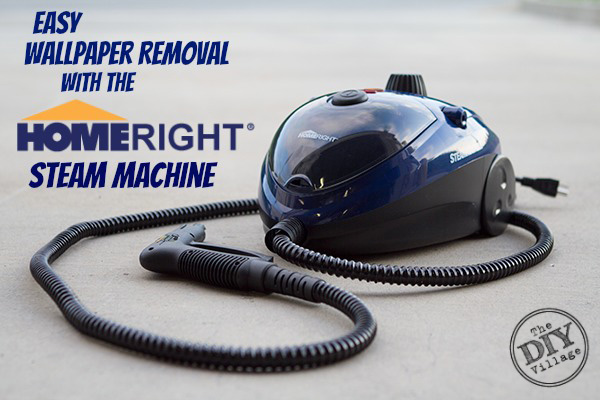 One last thing that I really like about the HomeRight SteamMachine is that it's not just a one trick pony!  It comes with a slew of attachments that can be used for all sorts of things from cleaning your grill to disinfecting your bathroom and floors!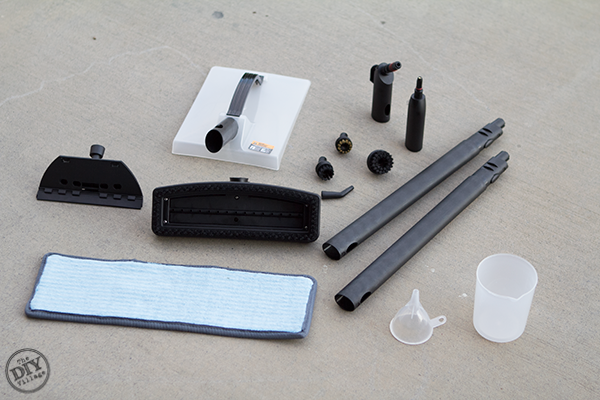 Disclosure:  HomeRight supplied us with a SteamMachine for the purposes of writing this sponsored article, however all of the views and opinions found here within are my own.