Earlier this month, Jacque, Josslyn, and I were wisked away on a two day whirlwind trip to New York City.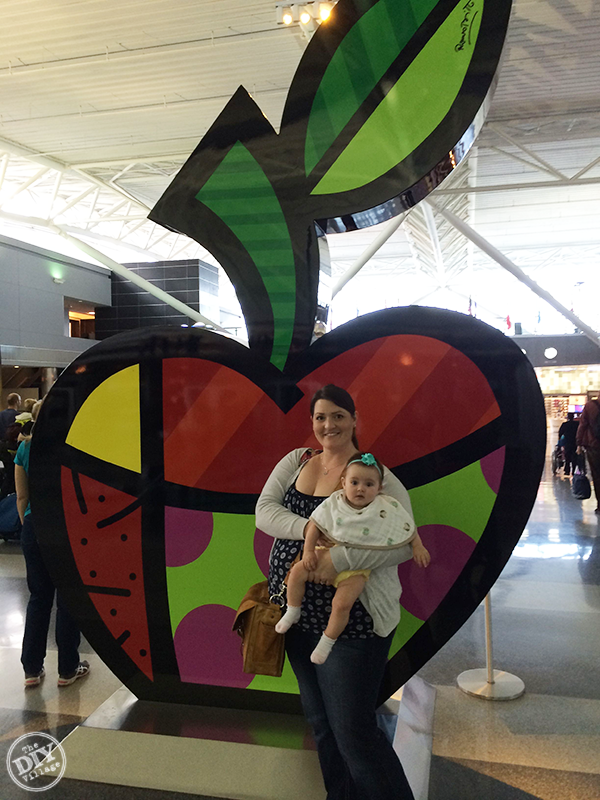 But this wasn't your average, ordinary family trip to NYC.  The DIY Village family, along with 3 other amazing bloggers were recruited by Olympic Paint along with Good Housekeeping to travel to NYC and tour the Good Housekeeping Research Institute to get a #behindtheseal look at what it takes to earn the Good Housekeeping seal.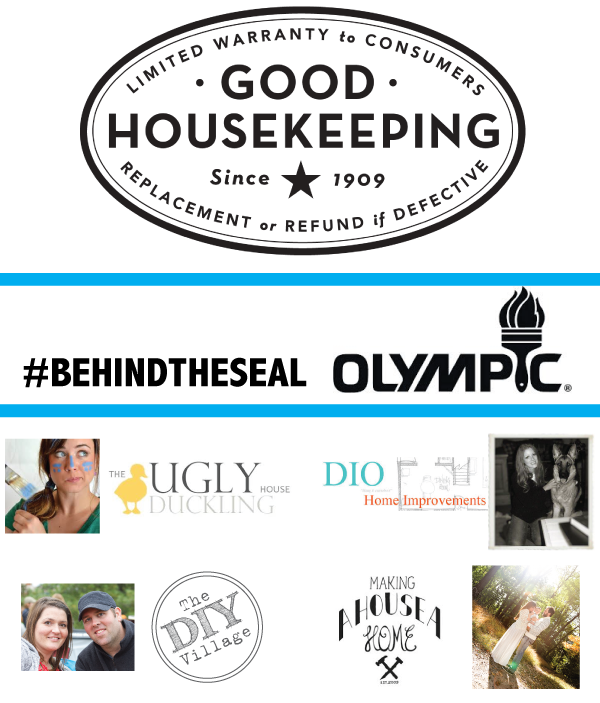 Now if you're like me, you're familiar with the logo, but until this trip, I didn't pay it much attention.  As a matter of fact, I had developed a misconception that any product that featured the "seal" was just a product owned by Good Housekeeping.  (Nothing could have been further from the truth!)  After spending a few hours with some incredible, dedicated members of Good Housekeeping team, we left with not only a better understanding of what the Good Housekeeping seal stands for, but also what it takes for a company to earn the seal!  With all of that being said, here's a quick breakdown into what we learned!
The Good Housekeeping Research Institute can be found in the heart of the Hearst Tower in mid-town Manhattan.  The building itself is pretty incredible and was where we saw our first glimpse at the quality and excellence that the Good HouseKeeping seal symbolizes.

The building depicts a modern, progressive design met with an obvious appreciation for the past.  The towers six story foundation was completed in 1928, while the tower addition was eventually completed in 2006.  I found it extremely interesting that the cast stone facade of the original six stories remains intact.  Seeing it with the modern, progressive design around it was like a tip of the hat to the original designer.
In the entrance to the Research Institute, you get an up close look at the current Good Housekeeping seal. (This was Josslyn's first look at the seal!)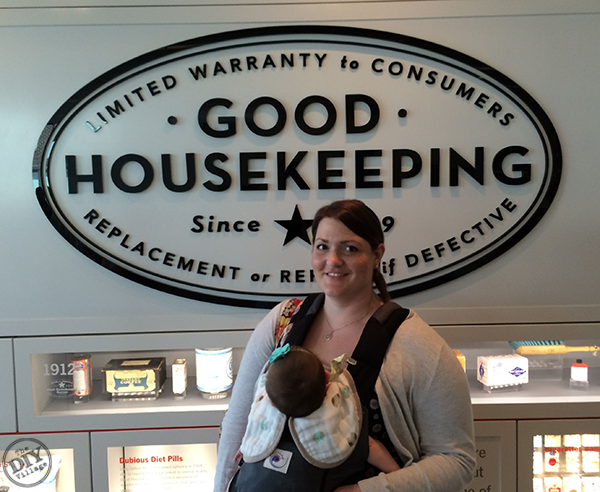 Here are a few interesting facts that we learned:
In 1901, before the development of the FDA or any other watchdog agency, Good Housekeeping created the Experiment Station, which is now better known as the Good Housekeeping Research Institute!
In 1909 the very first Good Housekeeping seal was unveiled!
Within the Research Institute you'll find an extremely broad range of team members ranging from mechanical, electrical, and chemical engineers, nutritionists, chefs, food analysts, and even home care experts. Because of how thorough their evaluation process is, it's essential to have experts in an array of different fields.
This member of the Good Housekeeping team was working in a controlled environment evaluating hair products!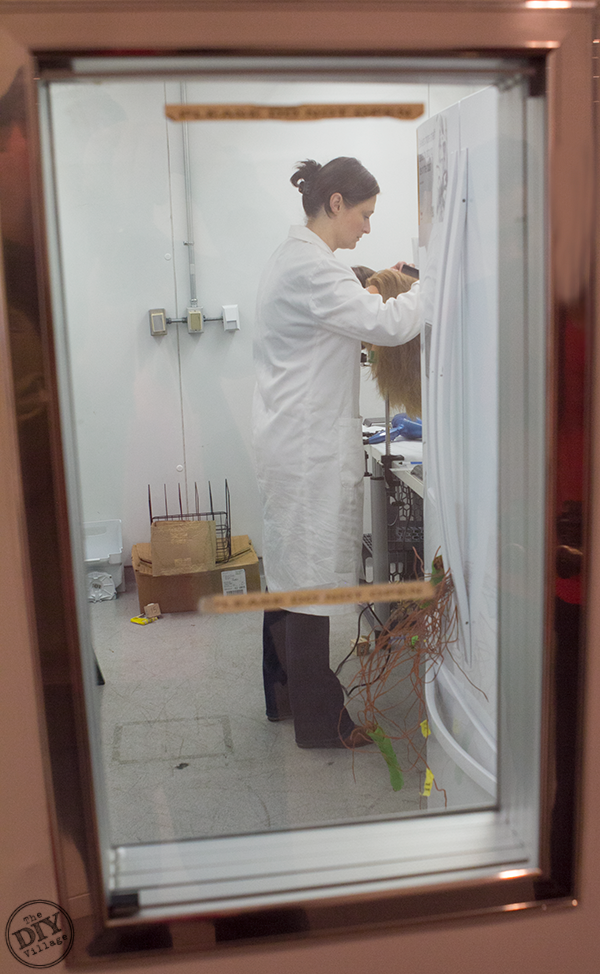 Throughout the institute there are an impressive number of different labs where all kinds of products are brought in for evaluation. Here's a look at some of those labs.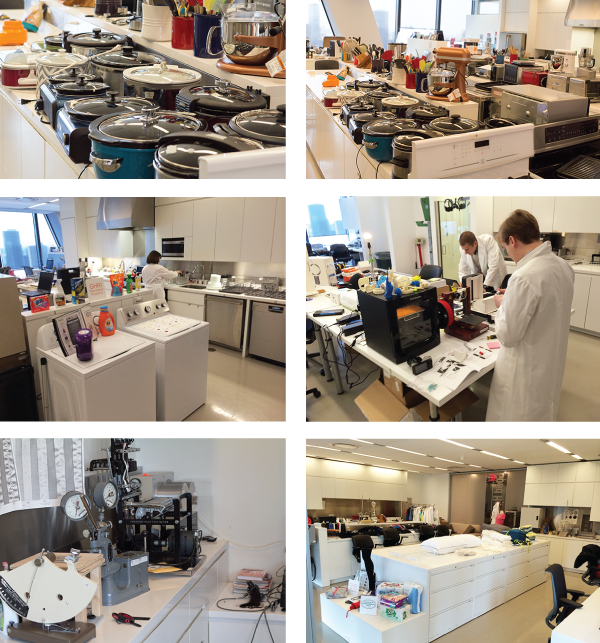 Probably one of the most impressive labs would have to be the Test Kitchen.  It's where the team members get their creative on and come up with new recipes to include in the Good Housekeeping Cookbook!

I'm pretty sure this kitchen has one of everything you'd ever need, including a gorgeous view of Central Park!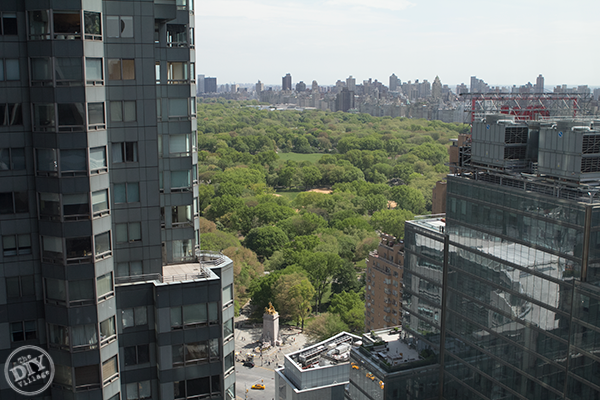 As we walked past the kitchen appliance and technology lab, a team member caught my eye as she was pouring milk into a number of different drinking glasses.  We asked what she was working on, to which she replied, we're evaluating how well different dishwashers handle milk stains. Part of the evaluation process involved leaving the milk in the glasses for a few days and then to allow each dishwasher work its magic!  Of course, that was only one of many ways in which the appliances would be evaluated.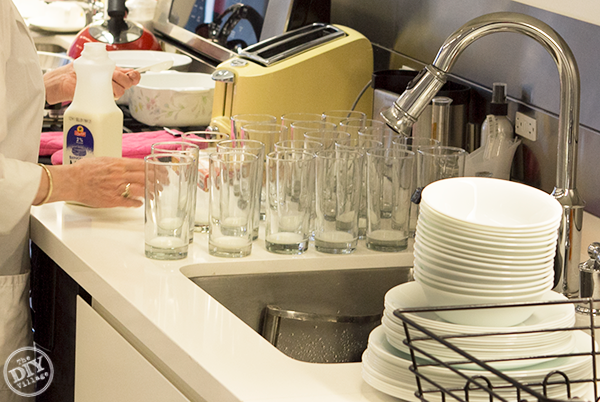 As we came to the end of the tour, I think the most significant thing I took away from this experience is how Good Housekeeping's core beliefs have stayed the same for so many years.  For over 100 years, before anyone else cared, Good Housekeeping has strived and succeeded in being a trustworthy consumer advocate!
So what does the Good Housekeeping seal represent?
It's an emblem of the 2 year warranty that Good Housekeeping offers.  If you purchase a product bearing the Good Housekeeping seal or purchase something advertised in their magazine and think it's defective or doesn't work, you can write into them and they'll look into the matter on your behalf.  If they deem the product defective they will repair, replace, or refund the cost of the product.  Pretty darn nice to have someone making sure that the products that end up in our homes meet some awfully high standards!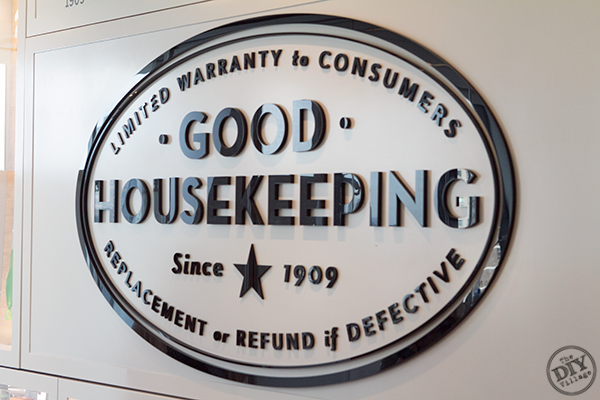 Keep an eye out for our upcoming projects where we'll be working with and even evaluating Olympic Paint and Stain, a company who proudly carries the Good Housekeeping seal!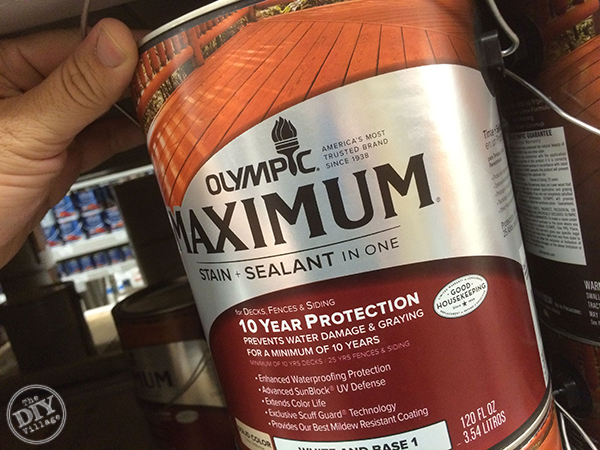 Be sure to follow along with Sarah of the Ugly Duckling House, Dria of Dio Home Improvements, and Lana & Joey of Making a House a Home, as they'll also be getting up close and personal with Olympic Paint and Stain products!
Disclosure:  A huge thanks to Good Housekeeping and Olympic Paint and Stain for sponsoring this trip and the upcoming projects!  Although we were compensated for this trip, the words and opinions found here within are our own!