Here at the DIY village, we're no strangers to paint!  As a matter of fact, in our current home, we've added at least a coat of paint to every single room!   Along the way, I've tried different rollers and cut in tools that claimed to make painting less of a hassle, most of which left me with empty pockets and a less than desirable finished result!  Luckily, I didn't throw in the towel.  While Jacque and I were working on our latest paint project, Covering Red Paint, I finally found the right combination of paint tools I've been looking for! With help from the HomeRight QuickPainter and the Paintstick EZ-Twist, I've finally figured out how to paint like a pro!
Let's take a look at the QuickPainter!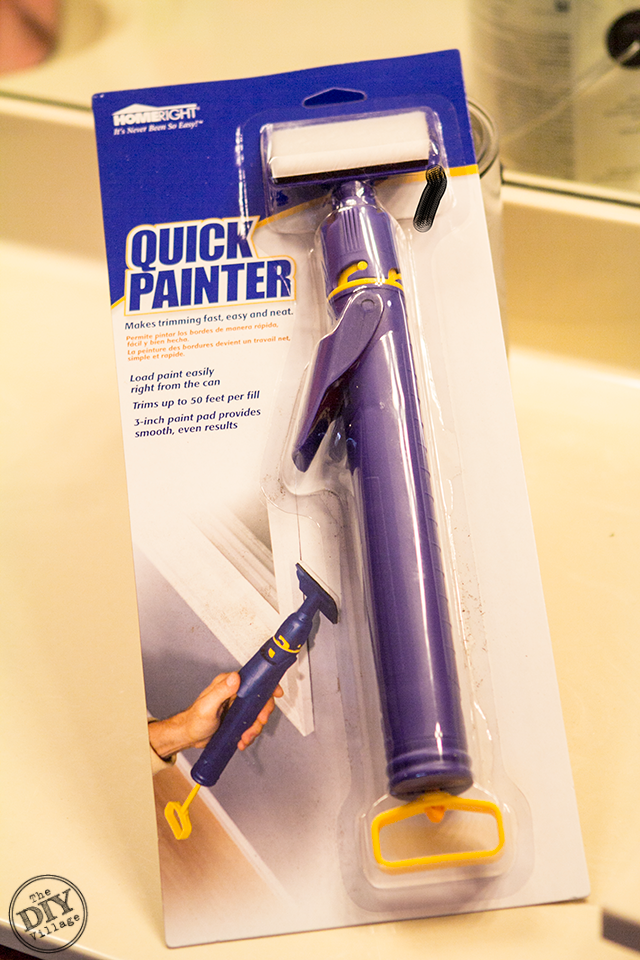 To load the paint, you'll need to remove the pad assembly.  Simply twist and pull off.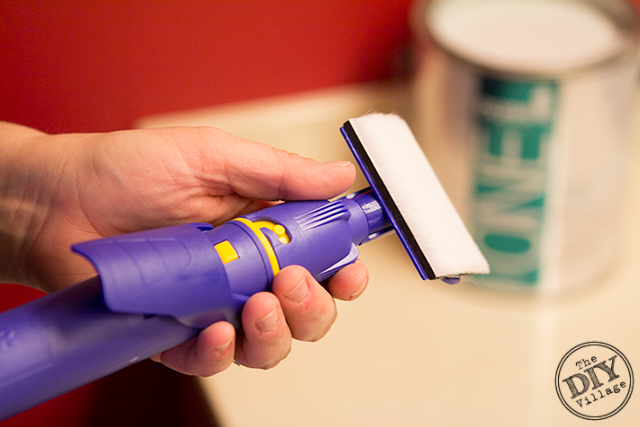 With the pad assembly removed, submerge the tip into the paint, depress the trigger, and pull back slowly on the handle.  Once you've drawn up the paint, release the trigger.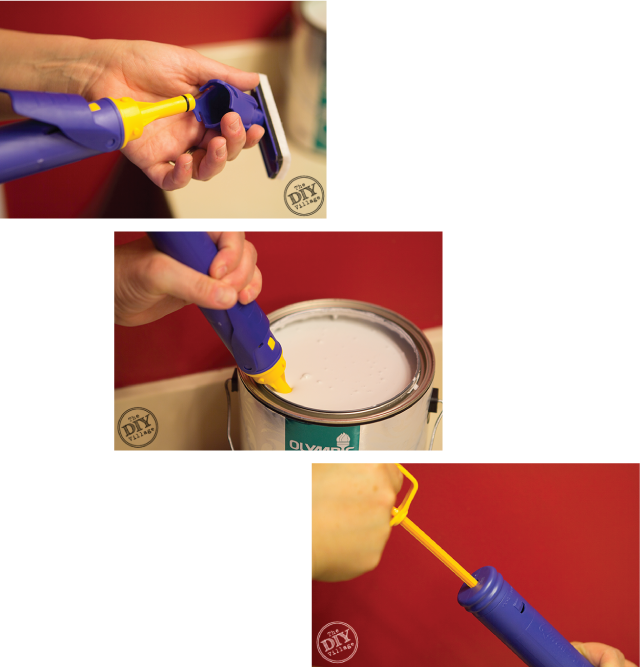 Then reattach the pad assembly.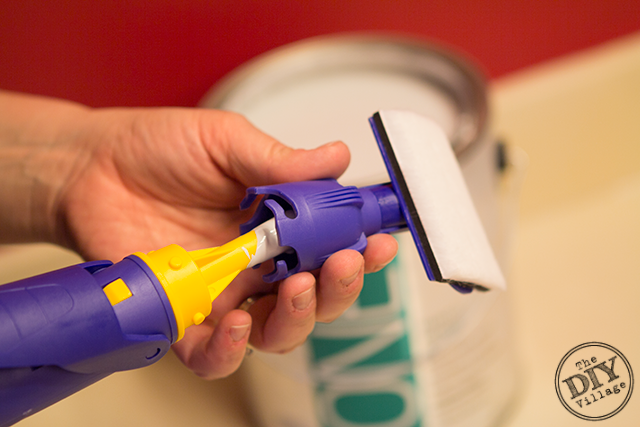 Before you begin painting, you'll need to load the pad with paint.  I've found that it's best to hold some resistance on the handle while depressing the trigger.  (The trigger can be a little sensitive, so holding back on the handle will allow for a more controlled loading of the paint.)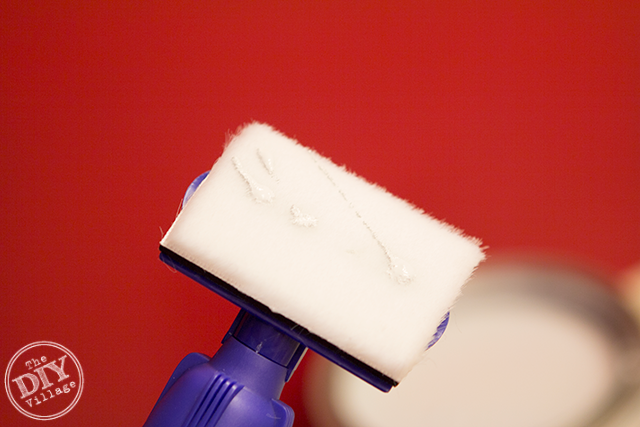 Now you're ready to begin cutting in!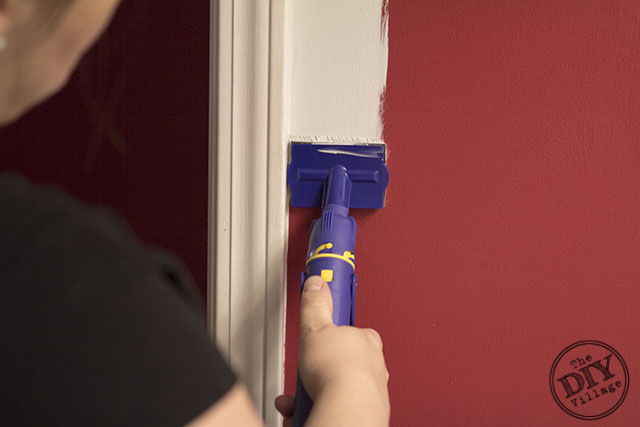 Once the cutting in is complete, switch over to the PaintStick EZ-Twist Roller to fill in the rest.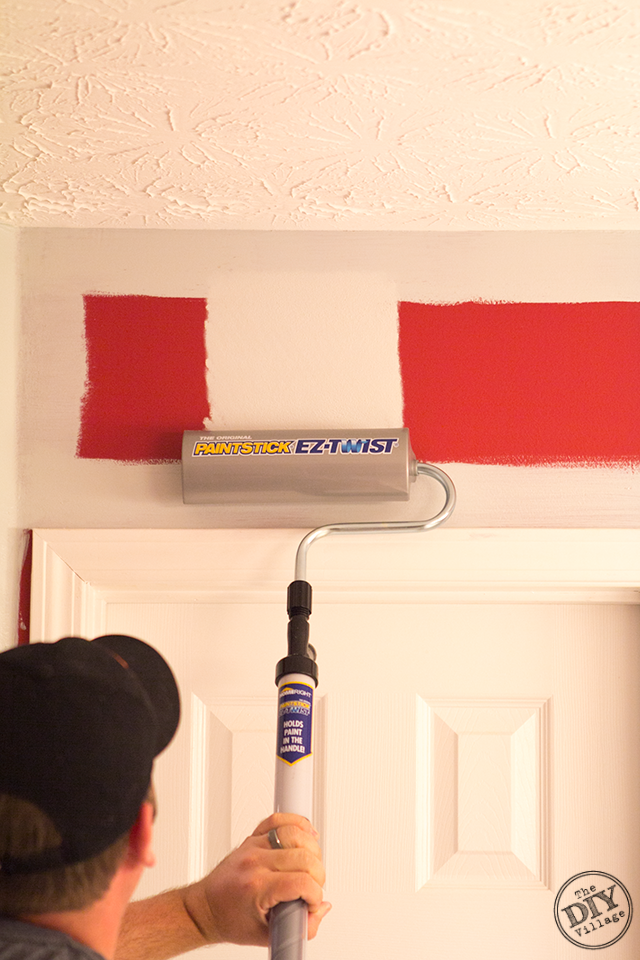 I've got a great tutorial on quick and easy painting using the PaintStick EZ-Twist, take a look at it here!
Using the QuickPainter and the PaintStick EZ-Twist, we managed to cover the red walls in our master bathroom in only TWO coats and used a total of ONE gallon of paint!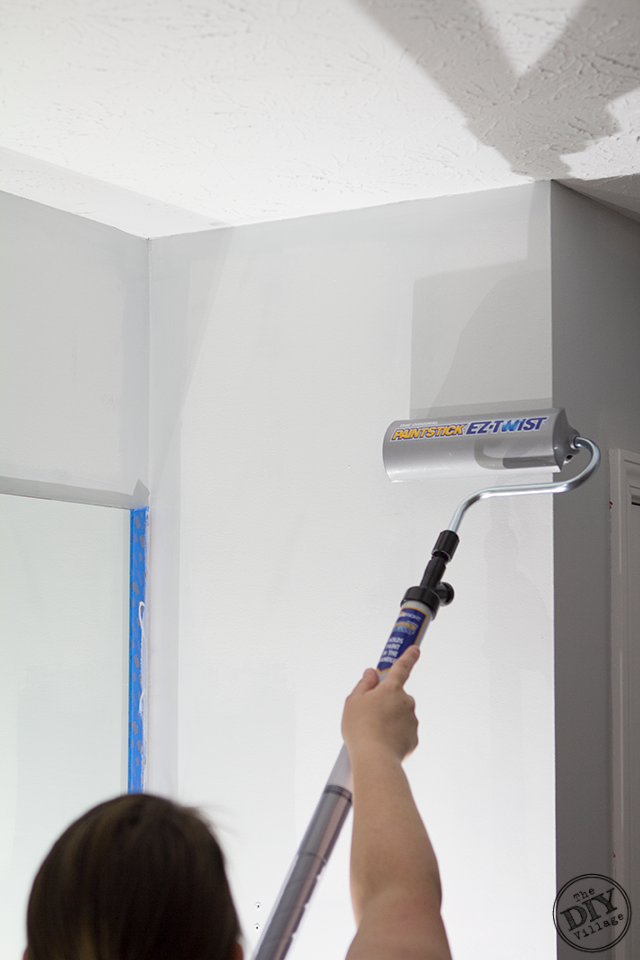 Not only will you be left with professional results, you'll use less paint and save money in the process!