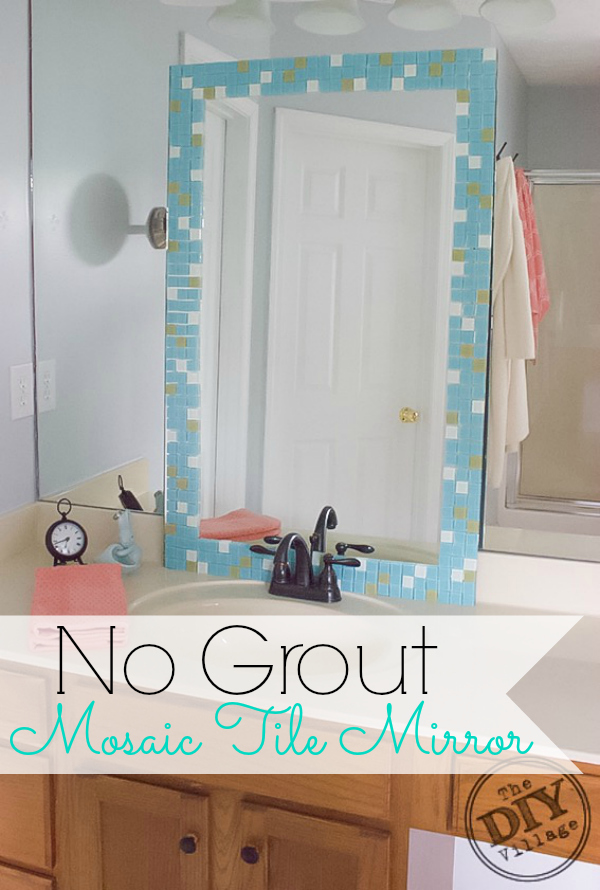 If your home is anything like ours your builder took extra time to pick out attractive mirrors for your bathrooms, hehe.  Kidding of course we all know builders do what they can for the bare minimum.  Case in point our builder grade mirror glued to the wall! I decided I wanted to give one of our mirrors an update, but this time instead of adding trim I thought it would be fun to add tiles to our mirror!  I also didn't want to have to grout my mirror so I figured out a way to have a no grout mosaic tile mirror!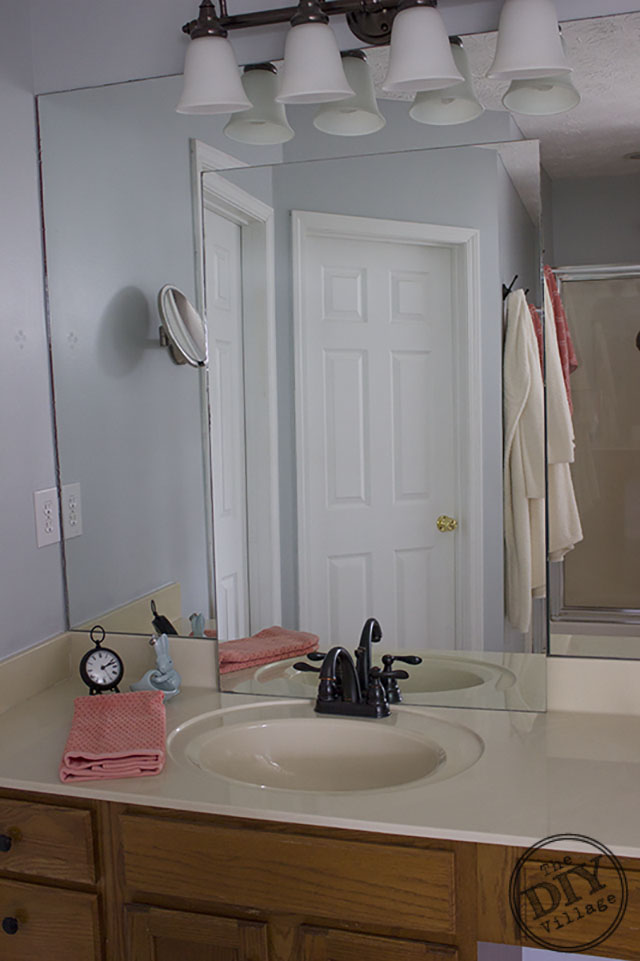 MATERIALS:
Scotch Clear Mounting Tape
Scissors
Utility Knife
Mosaic Tiles – a few different colors
Mirror
Start off by cleaning the mirror surface to remove any debris or oils.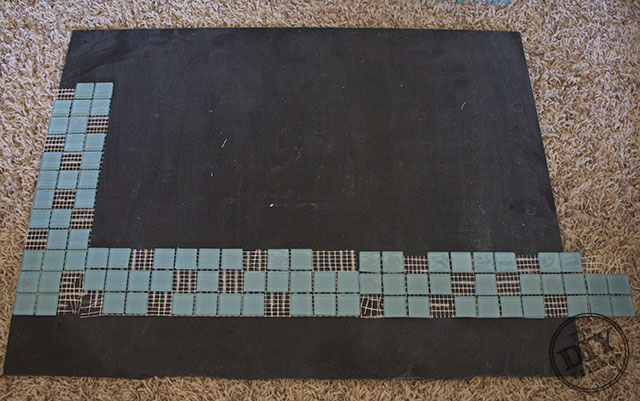 I wanted my border to be 3 tiles thick.  Cut mosaic tiles into three tile sections (or whichever size you desire).  Remove tiles in various places to create space for other colors.  Try to make your pattern work so where the tiles meet at the edges it's not awkward.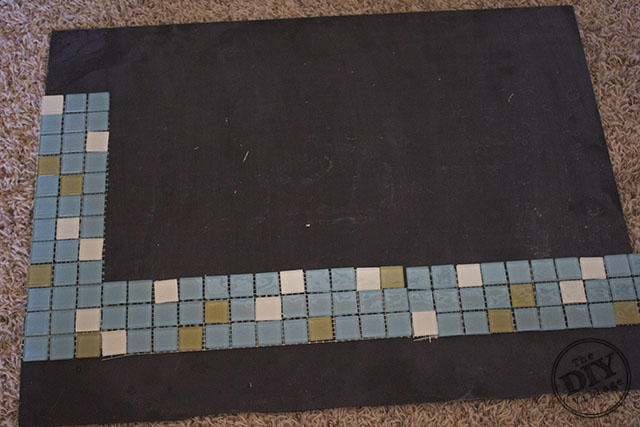 Add other colored tiles to create a pattern.  You can pull the colors you are filling in from full sheets.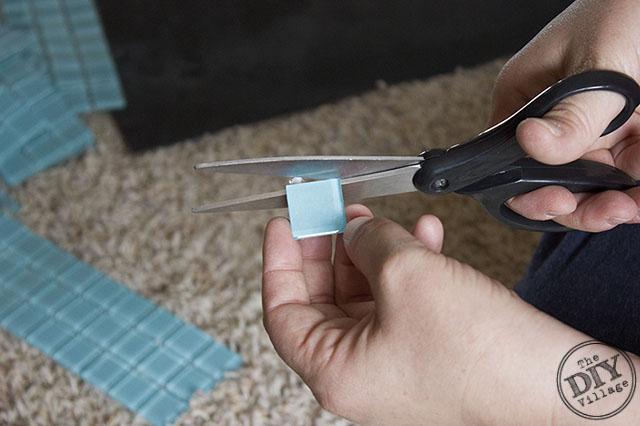 Once the pattern is competed remove all of the tiles from the backing, making sure to trim any stray edges of mesh.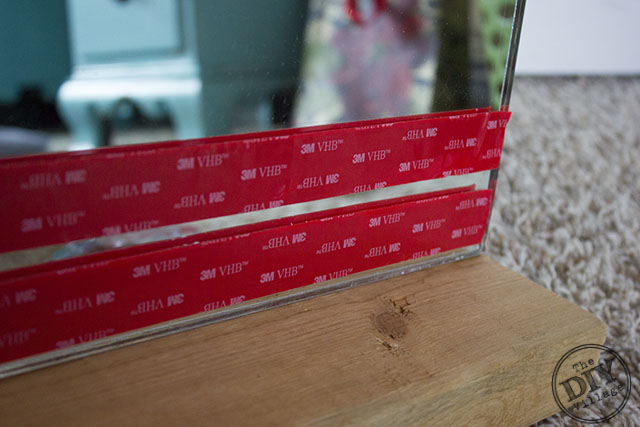 Cut strips of the Scotch Clear Mounting Tape to desired lengths.  Two full strips per side of the mirror, by removing one side of the plastic backing on the Scotch Clear Mounting Tape.  Remove outside red cover on the Scotch Clear Mounting tape pulling up only 10" sections.  This will keep debris off of the rest of the tape while you set your tiles.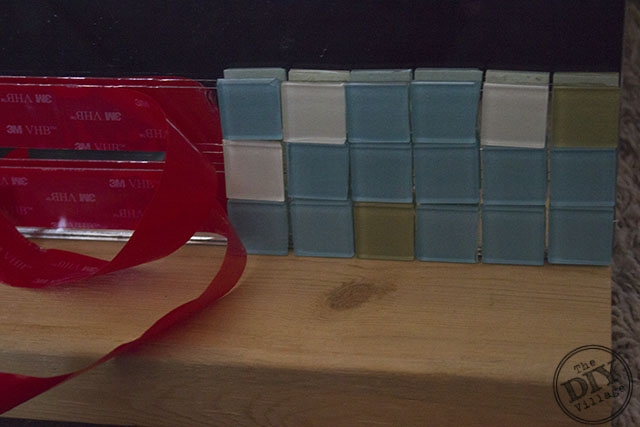 Place tiles onto the tape pressing firm.  Continue with the pattern you have designed.   If you would like any mirror to show through leave small spaces in between the tiles.  Another option would be to place the tiles directly next to one another so no space is visible.  Continue removing sections of the tape covering and placing tiles until your mirror border is complete.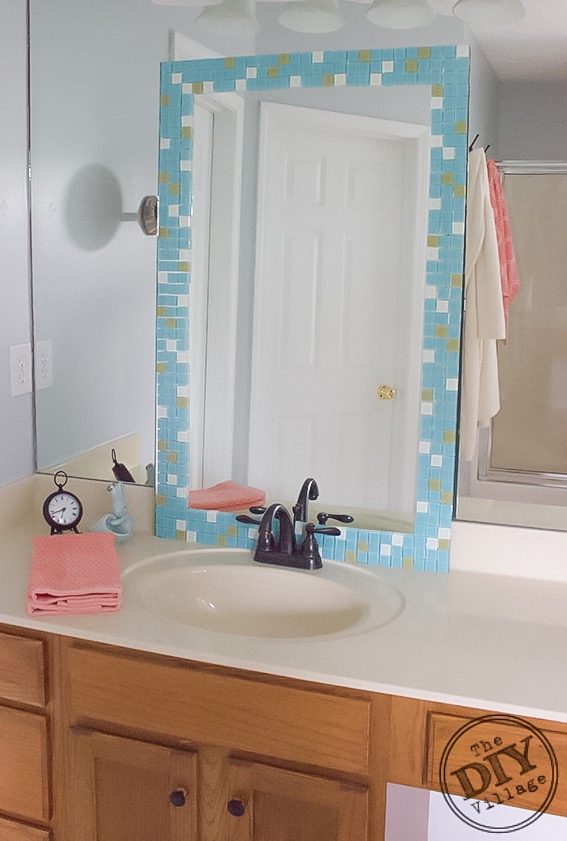 In no time flat your mirror will be customized to your home!  No more boring builder grade mirror!