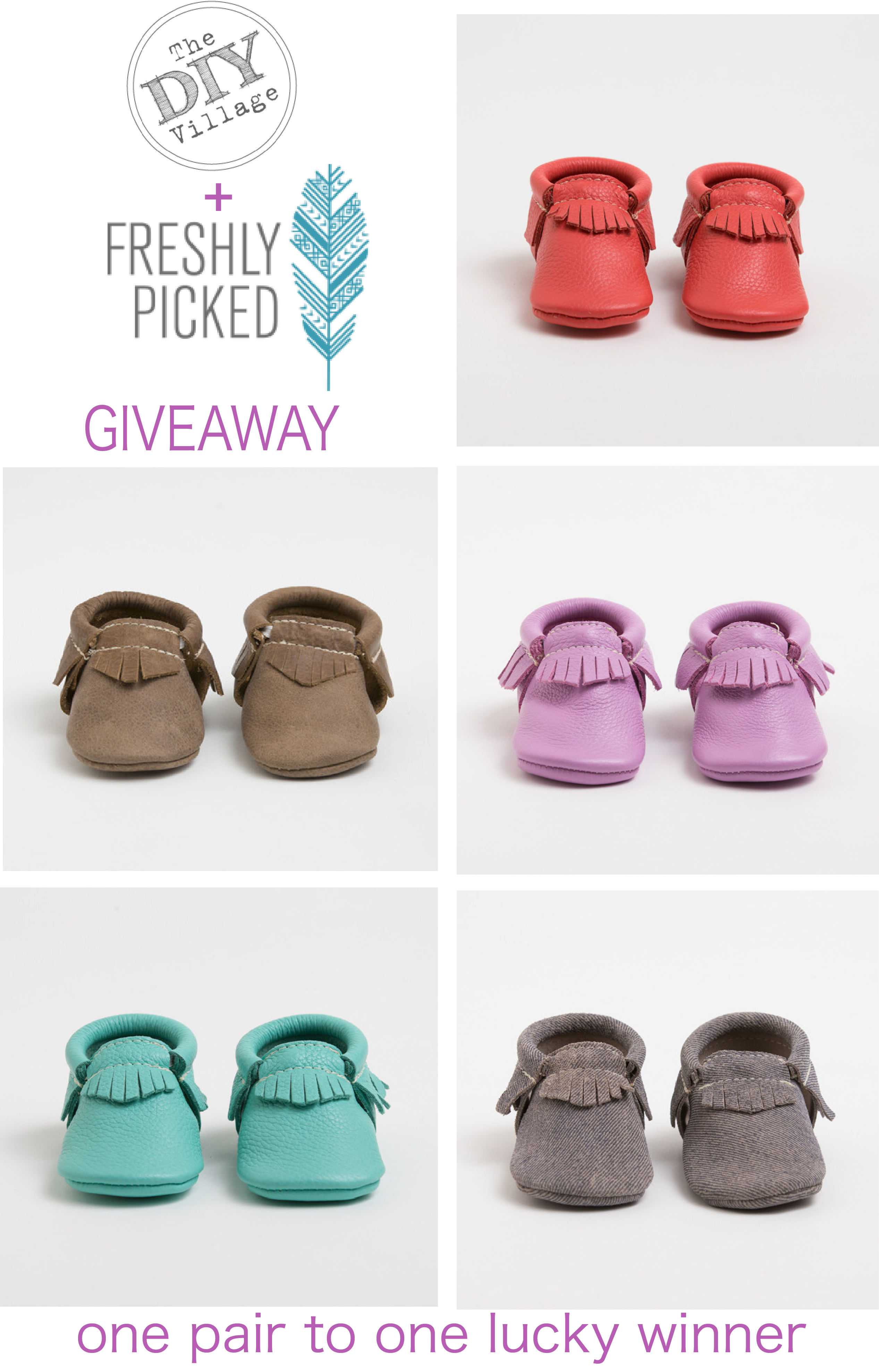 Have you all been following along on Instagram and seen our sneak peeks of what little bit has been running around in lately?  I know some of you have figured out she is wearing Freshly Picked Moccasins, such smarties you are!  From the moment I put them on her feet I was hooked!  Not only do they come in amazing colors but they fit amazingly as well.  I had some concerns that she would try to take them off, because she is after all one and fascinated with her ability to remove shoes at lightening speeds, but she didn't mess with them.  She played with the fun fringe on the moccasins but left them on her feet.  She is adorable as she toddles around the house in them.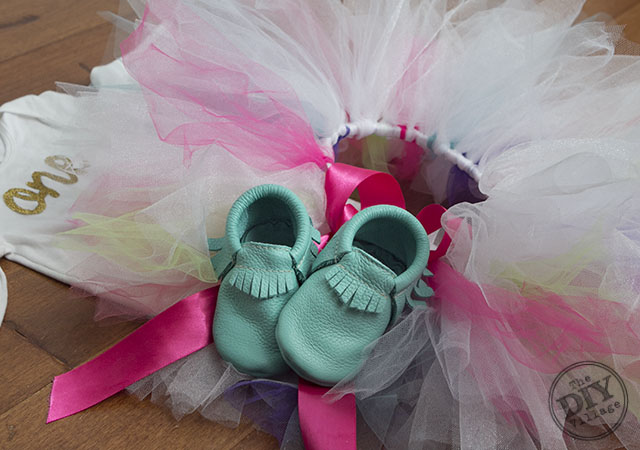 As soon as they showed up I knew they would be perfect for her 1st Birthday!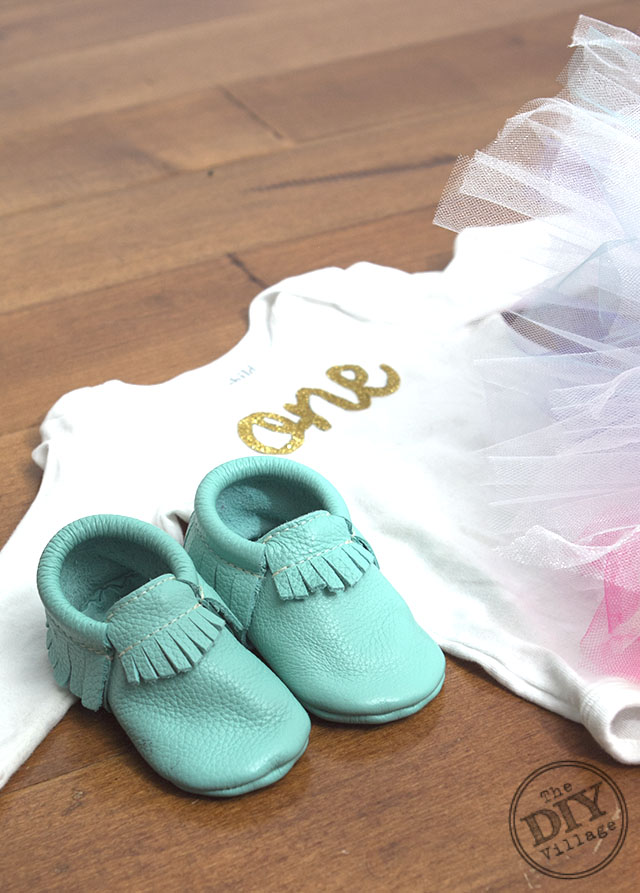 She was absolutely fabulous around with her Aruba Moccs 'one' onesie that Matt made for her, and her rainbow colored tutu that I made for her.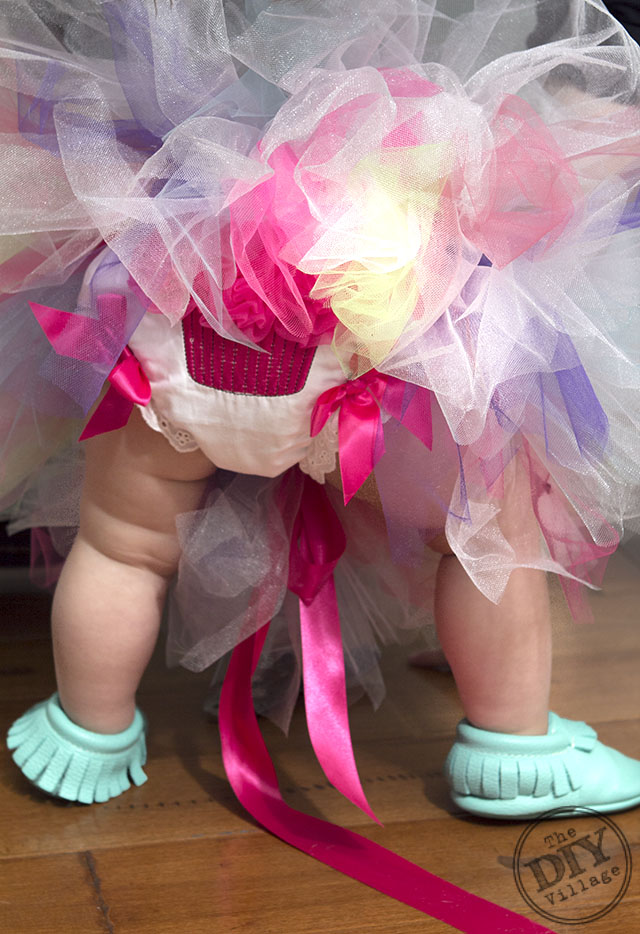 Not to mention the sweet cupcake diaper cover she was sporting!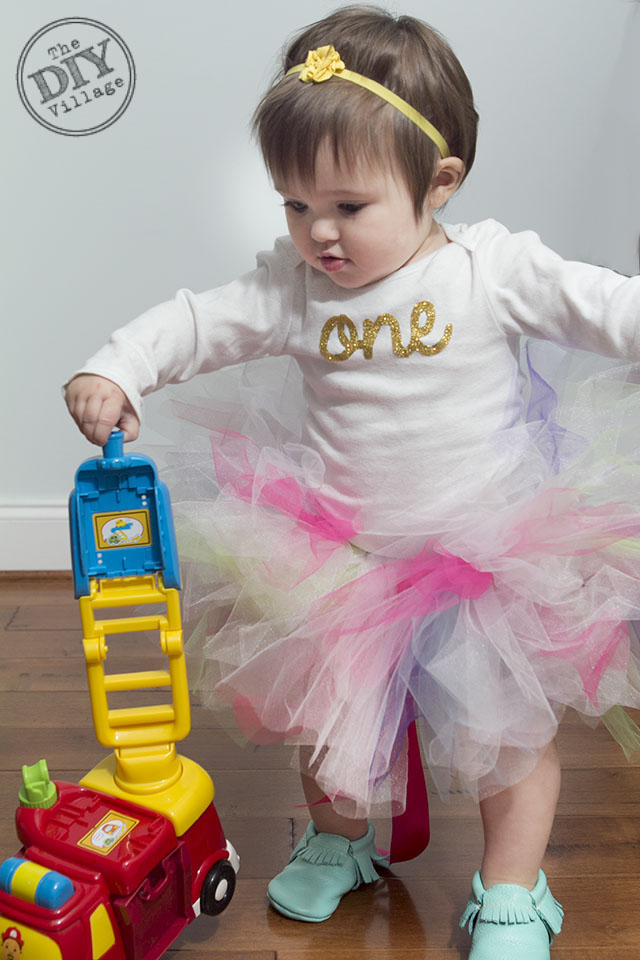 She wore her moccasins out to breakfast and shopping this past Sunday and I cannot get over all of the compliments she was getting on her FP moccs!  Seriously, even the check out lady at Lowe's loved them!  I will admit that I am already addicted to them and will be saving up to get her a second pair as soon she outgrows these beauties!  That is unless I can talk Matt into other colors … muahahaha!
Okay I know you have all been patient so now to the BEST part of this whole deal. WE (Josslyn and I) are giving away one pair of Freshly Picked Moccasins to one lucky winner!  I know you are just dying right now?  Right?  I'm already excited for the winner and the giveaway has just started.
To enter to win just use the Rafflecopter widget below (sometimes it takes a min to load so please be patient).  There are just a few terms and conditions to our giveaway!  So lets go over those real quick before you get started!  Giveaway eligible only to those 18 years of age or older and currently living in the Continental U.S. Giveaway begins at 11pm on November 17th and will end on November 24th at 11:59 pm. The winner will be announced via The DIY Village Facebook and Twitter pages on December 1, 2014. The winner will be chosen at random, contacted via email, and have 2 days to respond and claim their prize before another winner is selected.  To be eligible you cannot have won a pair of Freshly Picked Moccasins within the past 60 days.  Not too painful right?