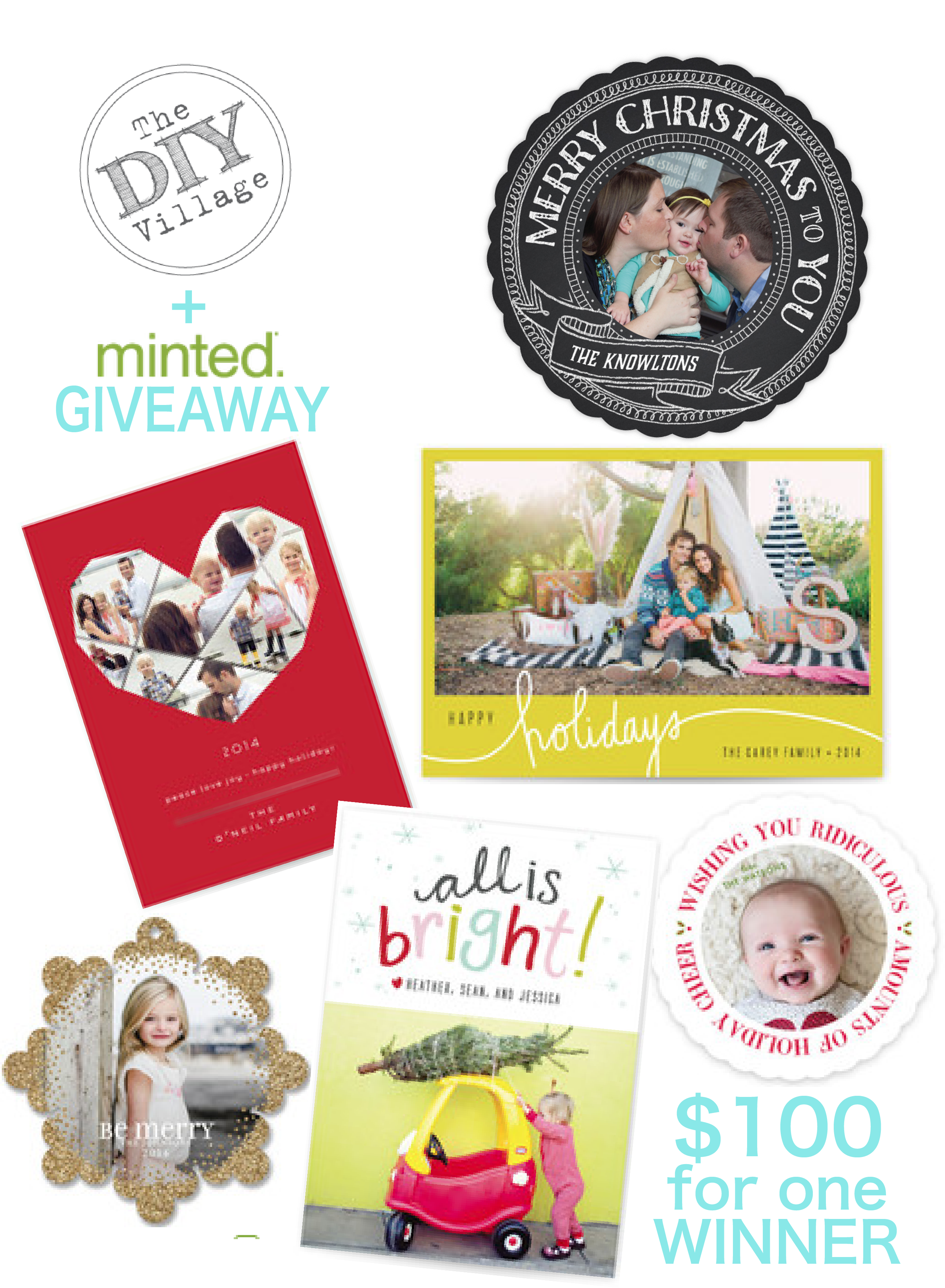 It seems like more and more sending Holiday greetings to the ones you love or ones you don't get to see often enough is a dying art!  It sounds crazy to say but every year it feels like I we get less cards than the year before.  Now don't get me wrong, I totally understand people get busy, LIFE happens and greetings aren't always tops of peoples list.  But this is one thing we will never stop doing in our home!  I love sending cards.
Over the years I have sent different postcards with my favorite Christmas quotes.  One year the Grinch even made his way to our cards.  Last year with the birth of Josslyn we moved to photo cards and are keeping with the tradition this year!
I teamed up with Minted to bring you some of my favorites this year.  Matt and I both spent hours pouring through all of the beautiful designs and finally narrowed it down to 6 then after a couple of days of back and forth we had our pick!  This Holiday season Minted is offering up some beautiful shapes and awesome foil-pressed options!  Here are our top 5!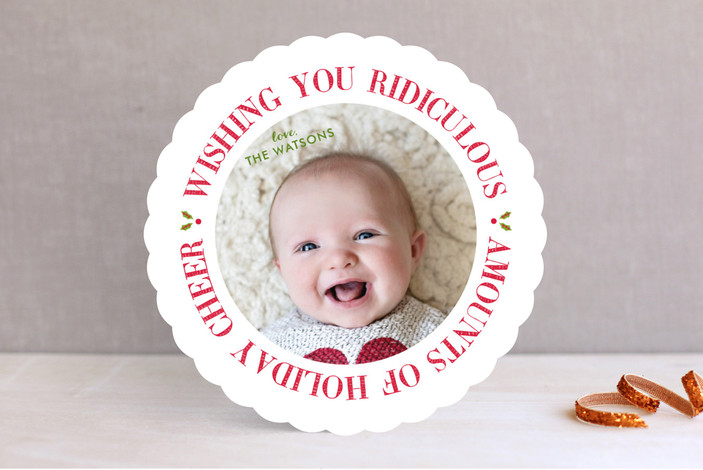 Minted had it right when they said Ridiculous Holiday Cheer, this kid and card are ADORABLE!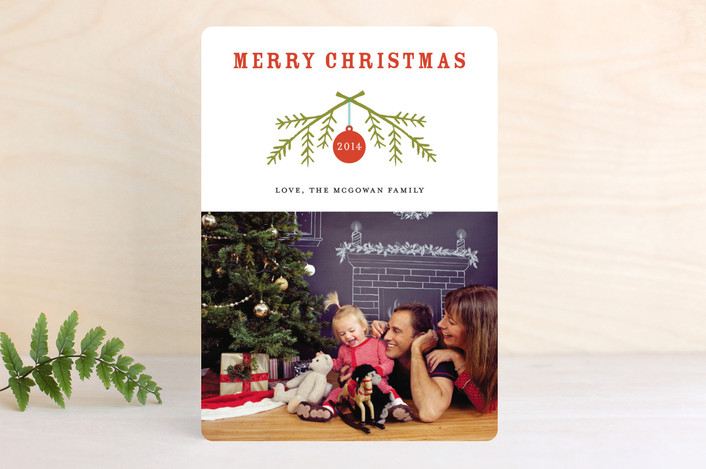 Matt loved this Peaceful Branches Christmas card.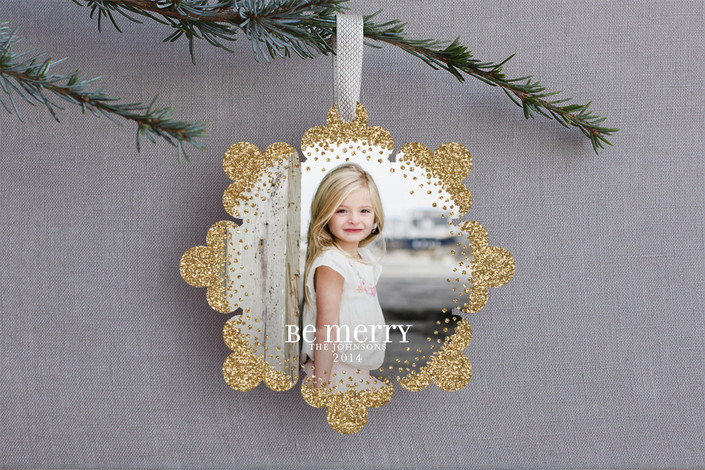 I on the other hand was all about shapes this year!  Including this Sparking Be Merry Holiday Ornament card.  How cool is that an ornament card?  Oh yeah and of course it has glitter another favorite of mine!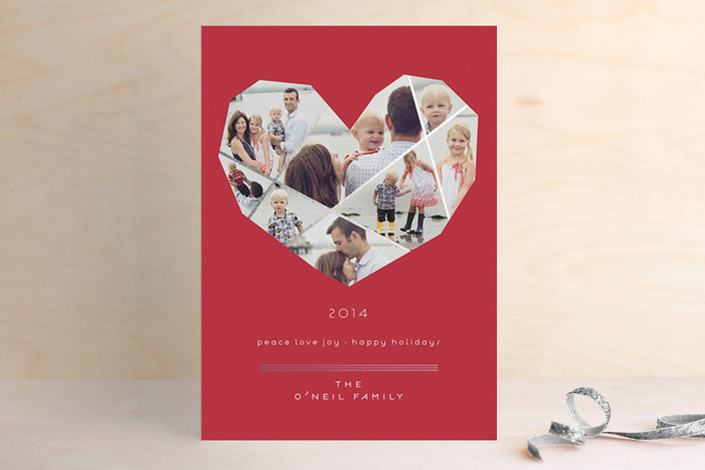 Another amazing trend Minted is on top of this year is the beautiful foils!  This Complete Love Foil-Pressed card is perfect and you can add up to 8 pictures!  I love this!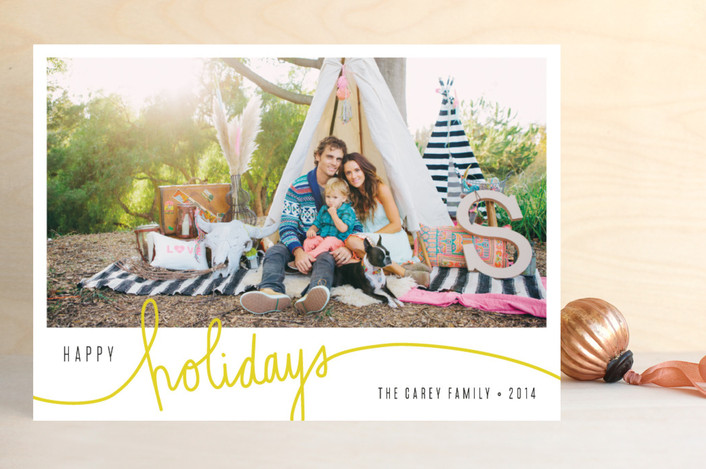 Another favorite of Matt's is this cute Mellow Yellow card.  The idea of straying away from the traditional holiday colors is quite appealing to me!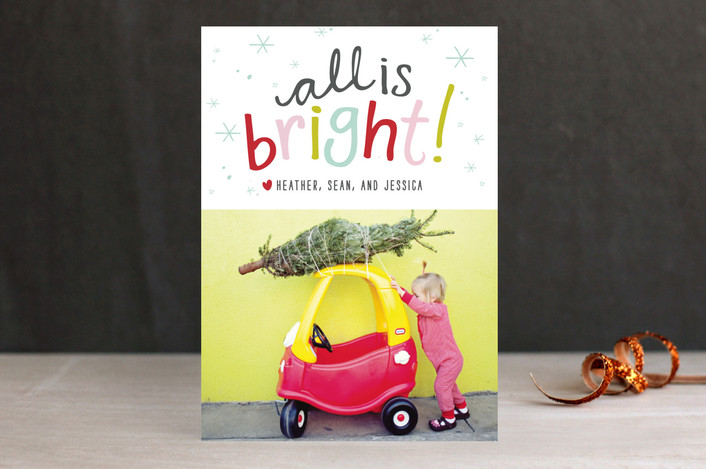 And then you have the Brightest Year Holiday card.  Could you just die from the cuteness of this card?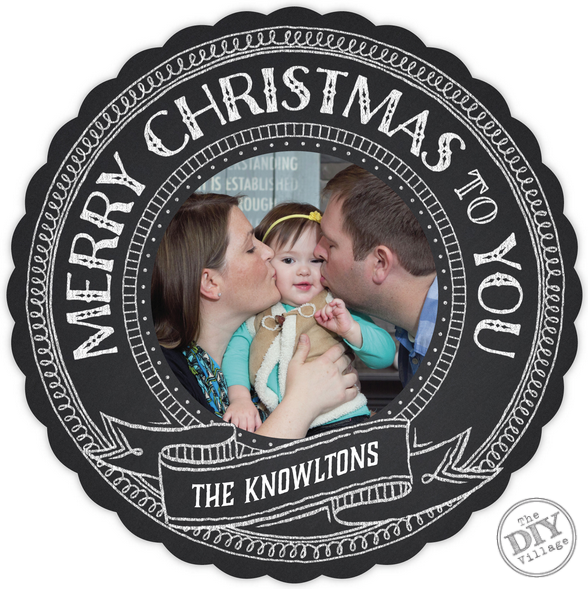 And then finally you have our winner!  The round Chalkboard Christmas card with scalloped edge!  I love how this card turned out and cannot wait to send them out to our family this year!
It's your turn to pick out some holiday cards or even an awesome gift for that someone special!  We are so excited to be giving away $100 to Minted!  So here is your chance!  Just follow the instructions on the Rafflecopter widget below to enter to win!
a Rafflecopter giveaway