I am a huge fan of doing art with children, in fact my major project before graduation was about creating art with children.  They are never too young to get their fingers messy.  Art with kiddos is important.  It helps them to develop motor skills, helps with visual learning, incites decision making, and improved academic performance.  I could go on and on about this but I'm sure if you are here you realize the importance of art.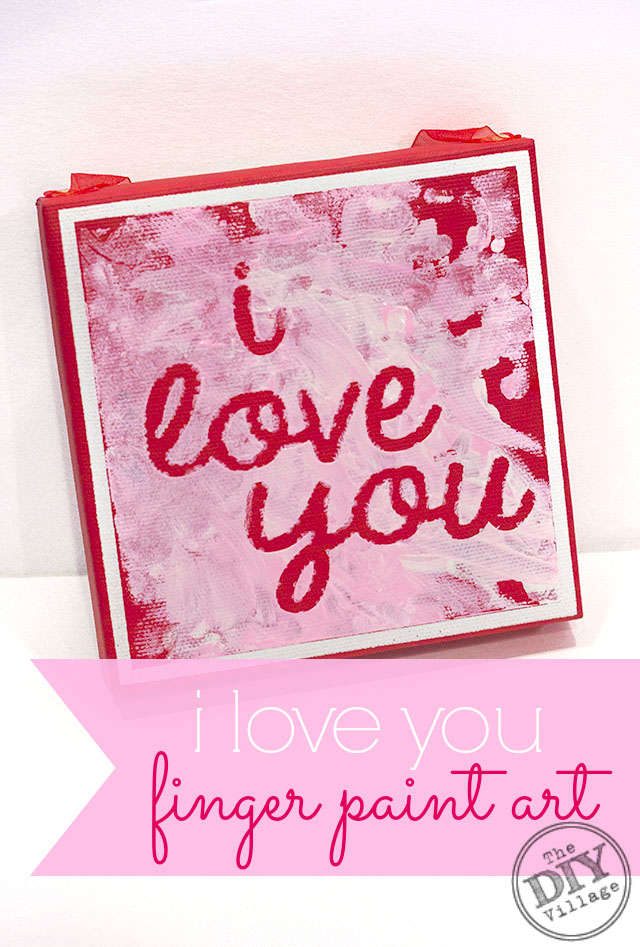 A few years ago I picked up a red canvas on super deep clearance at Hobby Lobby.  I never really knew what to do with it, but finally decided that it would be perfect for Little Bit to create some art work for her dads locker at work.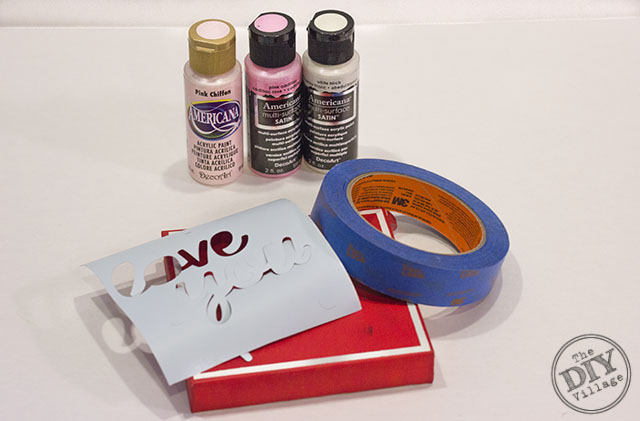 I created a word file and cut it out of vinyl to create a stencil.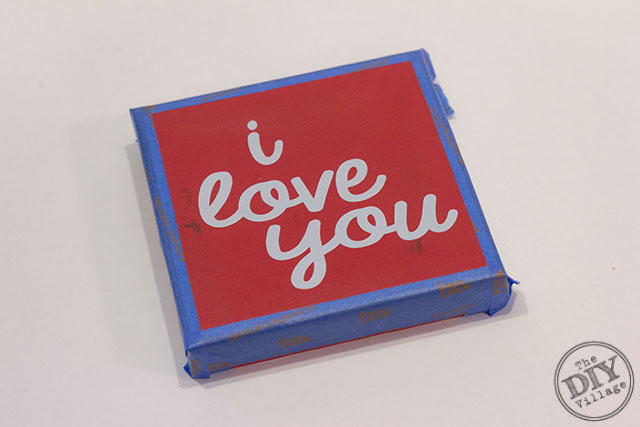 Apply the words to the canvas.  My canvas already had a cute white border so to keep that I taped off the edges with painters tape.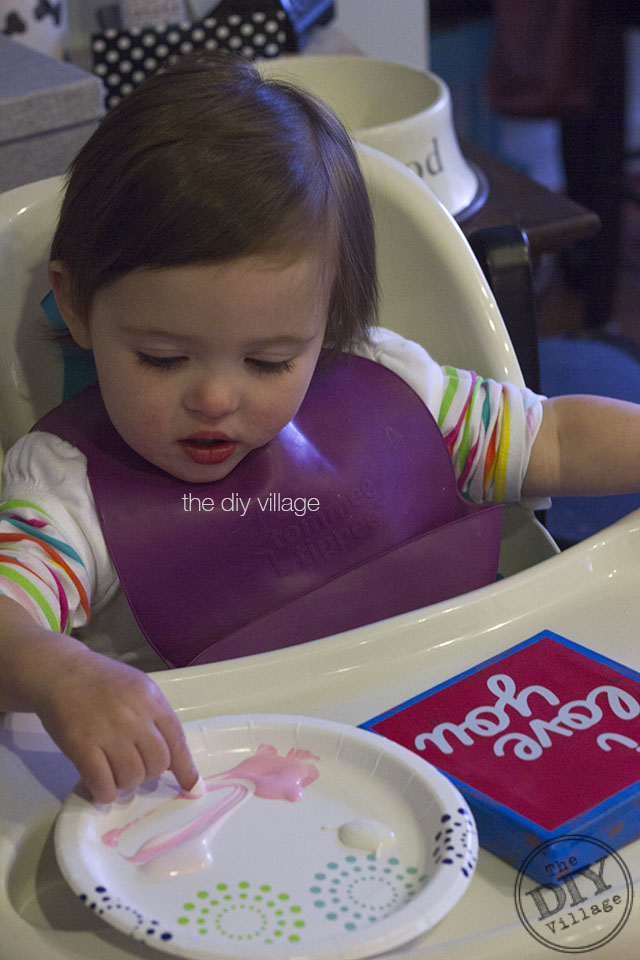 I started by putting the paints on a plate for Little Bit to try out.  She has done some finger painting but it's always fun to watch explore the texture.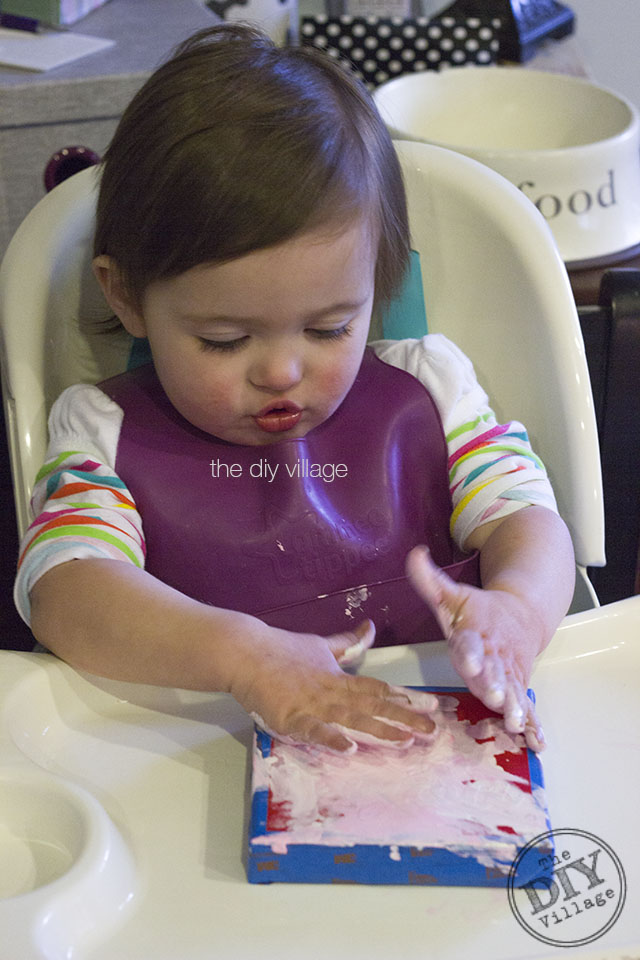 I let her cover the canvas as much as she wanted.  When she was finished and the paint was still wet I removed the words from the canvas and set it aside to dry.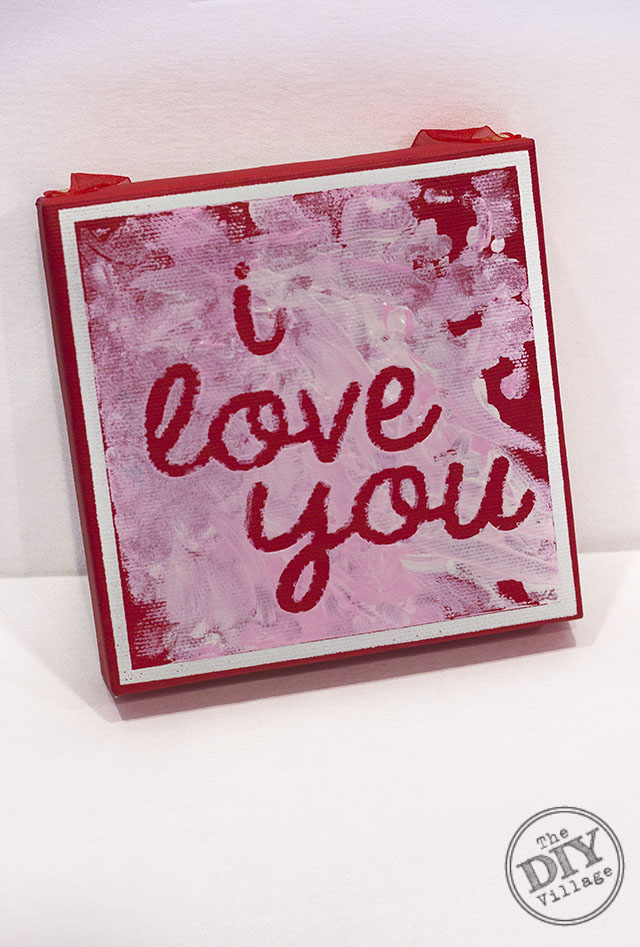 This was a quick project but now when Matt is having a long shift he can open his locker and have a sweet reminder that his baby girl loves him!
Sharing With Link Party Palooza