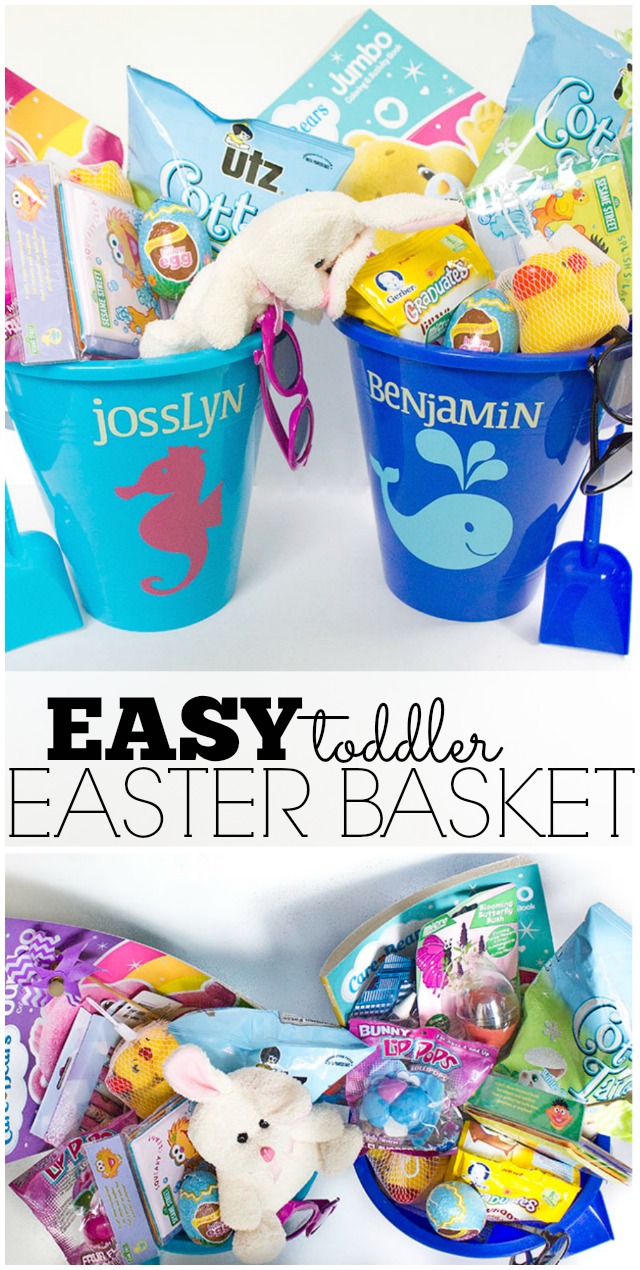 What if I told you that you could create a custom age appropriate Easter basket for a toddler for under $15 bucks?  And guess what it's over flowing with goodies too!  Only one or two 'food' items.  I really wanted my daughters Easter basket to be fun and have as little candy as possible.  She is only 17 months after all!  That's not to say she cant have a few little treats, but we definitely aren't gong to go overboard with any sweet treats anytime soon.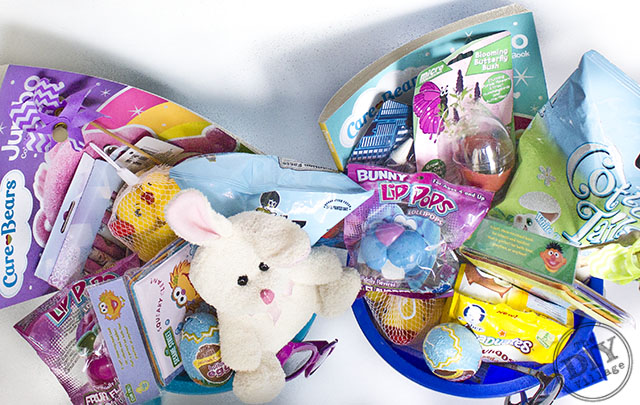 Both of the baskets I made contain pretty similar items I made them slightly different since one is for a boy and one is for a girl.
I wanted the kiddos to be able to use the baskets all summer and not just store them for the year after Easter was over so I created fun designs for the front of the pails.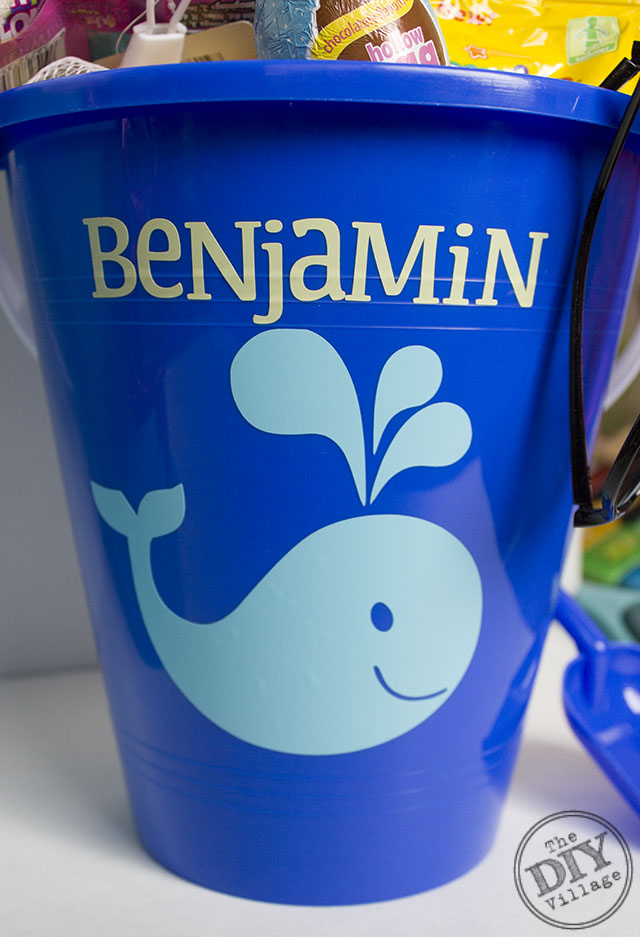 How cute is this happy little whale???  I adore him!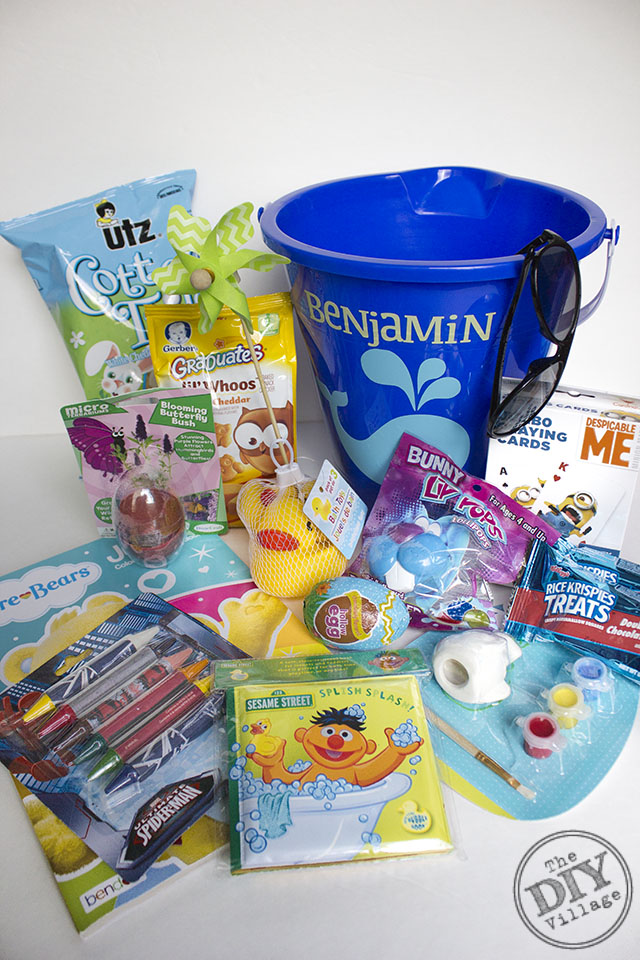 Let's get to the goodies, shall we?  Almost all of my items were picked up at the Dollar Tree with only one two from Hobby Lobby and Target, but all were priced at $1 or under!
Beach Pail
Coloring Book
Big Crayons
Bath Book
Chicken to Paint
Hollow Chocolate Eggs (these came in a 2 pack so one for each basket)
Rubber Duckies
Grow your own plant kit
Gerber Graduate lil'Whoos
Cotton Tails (white cheddar cheese puffs)
Pin Wheel
Jumbo Playing Cards
Rice Krispie Treats (4 pack, so 2 per basket)
Sun Glasses
Funny Bunny Teeth (sucker)
Other fun items to add would be a small stuffed toy, stickers, and Bubbles … Bubbles are like toddler crack!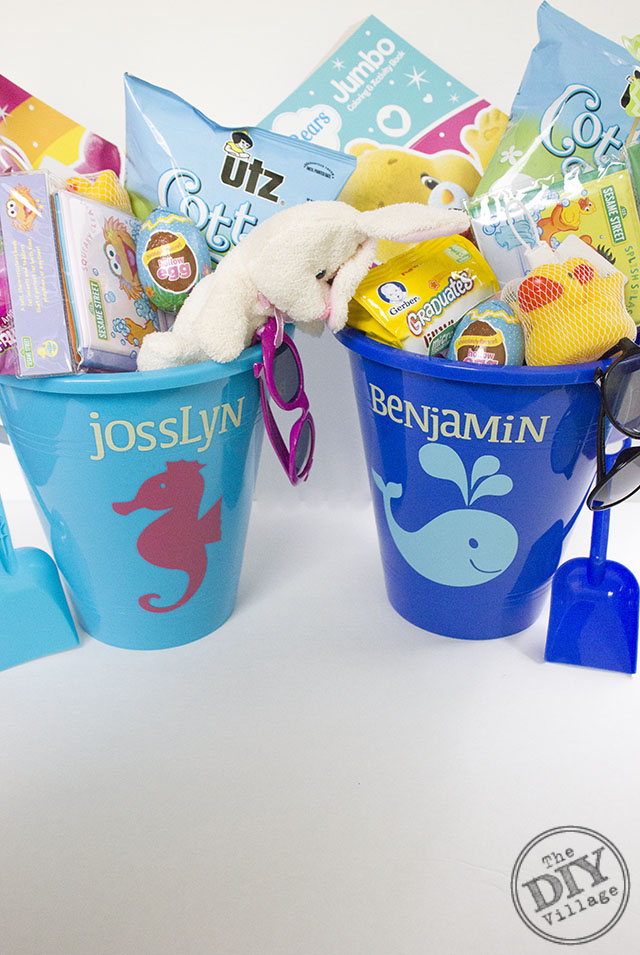 I had so much fun making these baskets and am totally stoked that I only spent $30 bucks between the two of them.  I was able to use scrap vinyl I already had so I wasn't out of pocket anything for that just a little time and labor!
Ohh yeah and if you see Benjamin (Josslyn's awesome toddler cousin) don't tell him what's in store for him this weekend!  It will be our little secret!
Happy Easter and God Bless!!!