This month we are excited to bring you All Things Creative Painted Decor!  We have over 75 awesome ideas to get you started!
Before we get to that I want to show you one of my most recent furniture makeover projects.  Actually it's technically a double makeover project.  The first time I made over this little stool was way back in the 90's when I was 12 or 13.  My parents are such good sports and let me take a orange and brown stool and add a little flair.  I decided to try my hand at a little trompe l'oeil so I hand painted some ivy looking branches on the base and top.  All in all not bad for a middle school kid.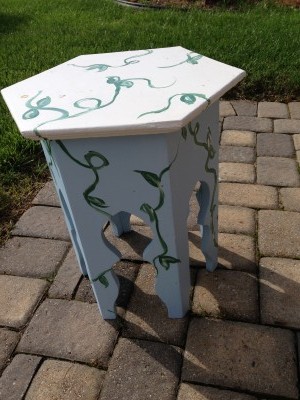 Fast forward to 2015 and my parents still have this hand painted stool in it's place of glory on the stairs.  Once again they are good sports and let me give it another makeover.  Because of the nicks in paint on the top of the stool and raised areas where I had painted the ivy on the stool I was so excited to be able to try a product new to me called RECLAIM.  Why is this exciting you ask?  I mean it is just paint after all.  Well RECLAIM is more than a regular paint. I did zero prep to the stool ahead of time.  No sanding, stripping, or priming.  I just made sure the stool was clean and painted.  It was that easy!  I am still shocked at how great it covered the stool and how far the paint went!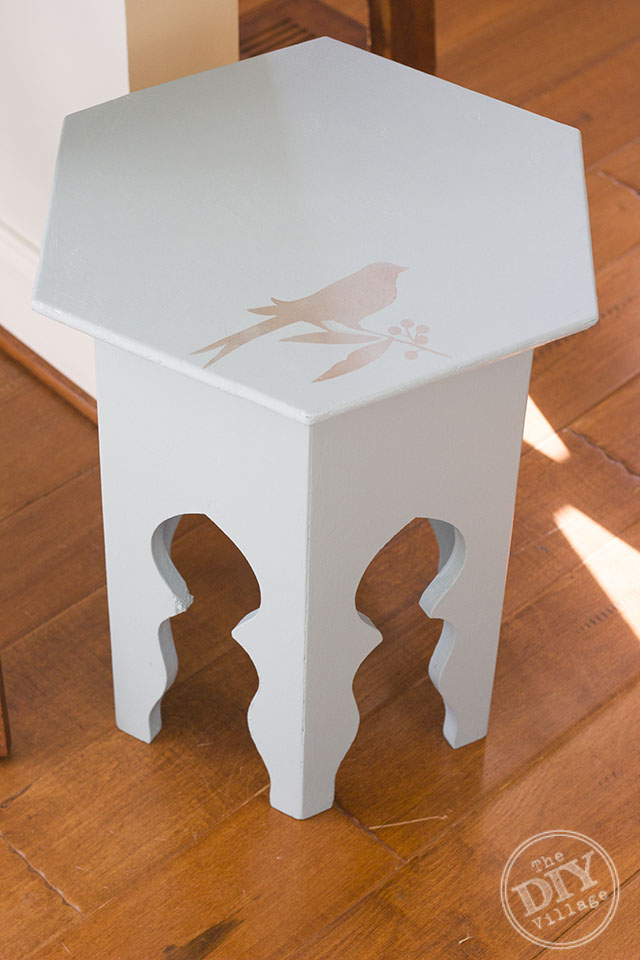 If you are wondering the color I picked is Nantucket.  The blue is very soft and I know the stool will be perfect back in it's little home on the stair case of my parents house.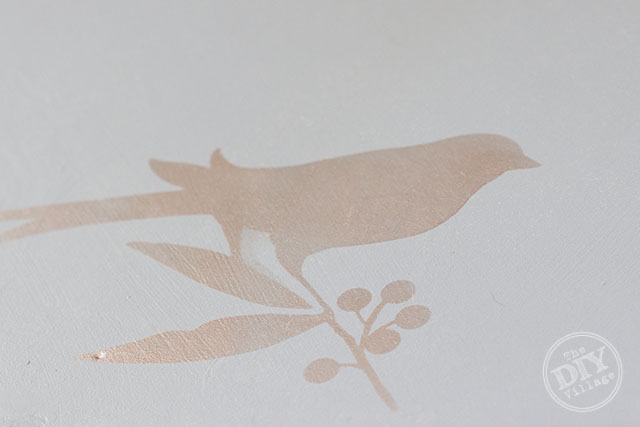 To break up the color on the top of the stool I added a cute bird stencil.  You have to check out RECLAIMs blog for more furniture and cabinet (yes I said cabinet) inspirations. If you are looking for where to buy this local head over HERE.  Buying local is always the best for your local economy!
In honor of All Things Creative Painted Decor Edition RECLAIM paint is giving each of us bloggers one (1) quart of paint to giveaway.  And remember like I said before a little goes a LONG way!  To enter the giveaway head down to the bottom of the post, and make sure to check the terms and conditions for eligibility! If the person VISITS Reclaims FaceBook page and wins they will also get a free Instructional video included with the paint.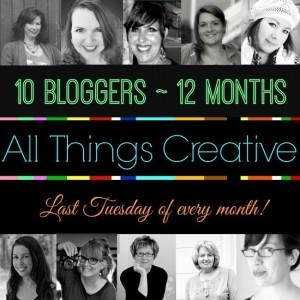 Domestically Speaking
A Little Claireification
Debbiedoo's
The DIY Village
Creative Cain Cabin
The Happier Homemaker
Redhead Can Decorate
On Sutton Place
Cottage at the Crossroads
Tried & True