I've always believed that one of the greatest rewards as a home owner can be coming home to a nice lush, green lawn.  Of course, that takes some work.  Well, this year we figured it would be fun to see just how well our lawn responded to being fed!  So, thanks to Lowe's Home Improvement, who's been so kind to sponsor this post, we're putting Sta-Green Weed & Feed to the test.
Now this might sound a little odd, but when you're caring for your lawn, think of it in terms of a child.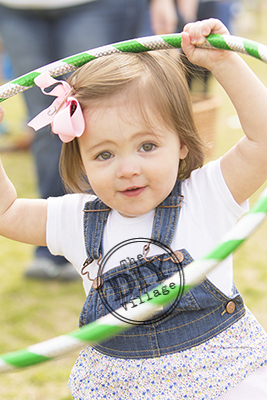 Healthy, active kids expel a lot of energy.  They need food to help replace nutrients that get used up as they grow.  You want to promote healthy growth by giving them the proper food, make sure they get adequate water, and every once in a while they need a hair cut!
So all of those things should help you keep your lawn looking good all summer long!
Applying the proper fertilizer, in our case, Sta-Green Weed & Feed, will promote healthy growth and reduce weeds that try and take over your lawn.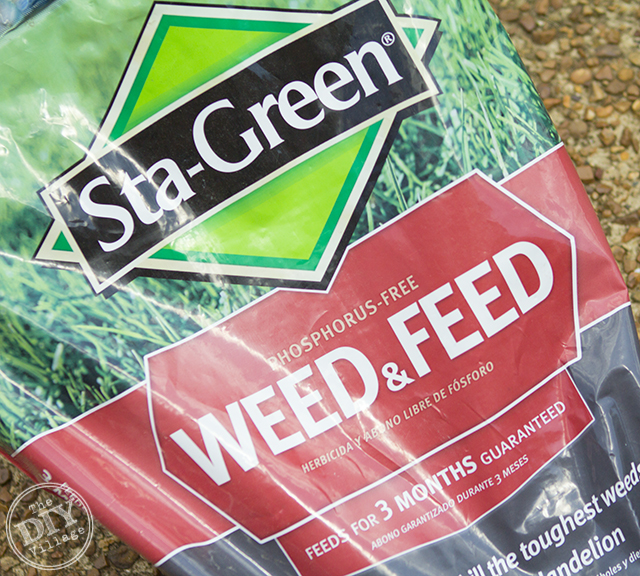 Watering 20-25 minutes, 3 times a week will help develop a solid root system, which should help your lawn thrive through the heat of the summer.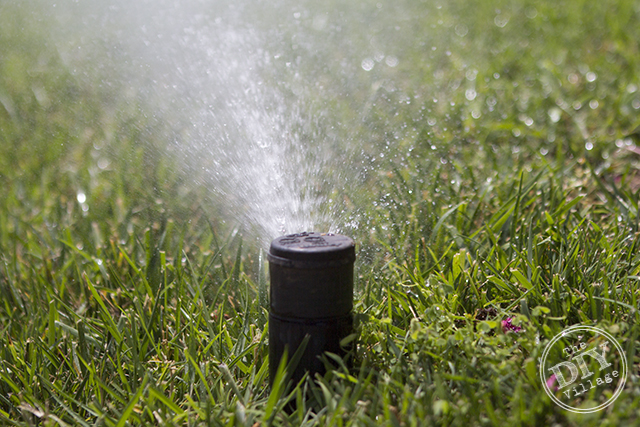 Last, but not least, keeping your grass well manicured.  We recommend setting your mowing deck to cut at 3 inches to help your lush grass thrive.  By leaving grass a little longer, it's root system grows stronger, it helps shade and keep the soil cool, and it helps prevent weed seeds from taking over your lawn.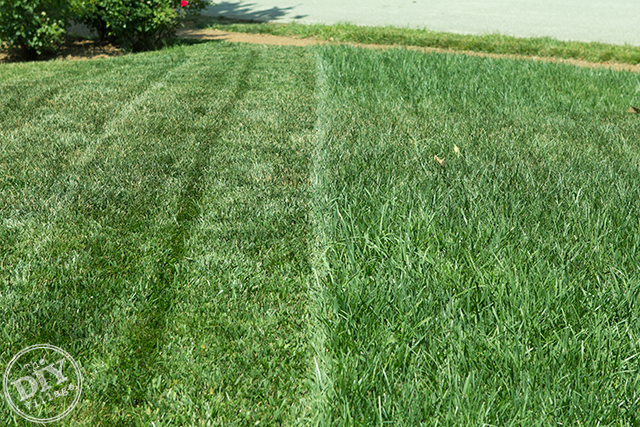 So keep a look at over the next few weeks as we give you a glimpse into how are lawn is responding to the fertilizer and we'll even share a few fun ways to create container gardens that serve to be pretty and functional!
Here's a quick GoPro video to show you how easy applying Sta-Green Weed & Feed can be!
Disclaimer: This post is sponsored by Lowe's, however all ideas and opinions found here within are my own.