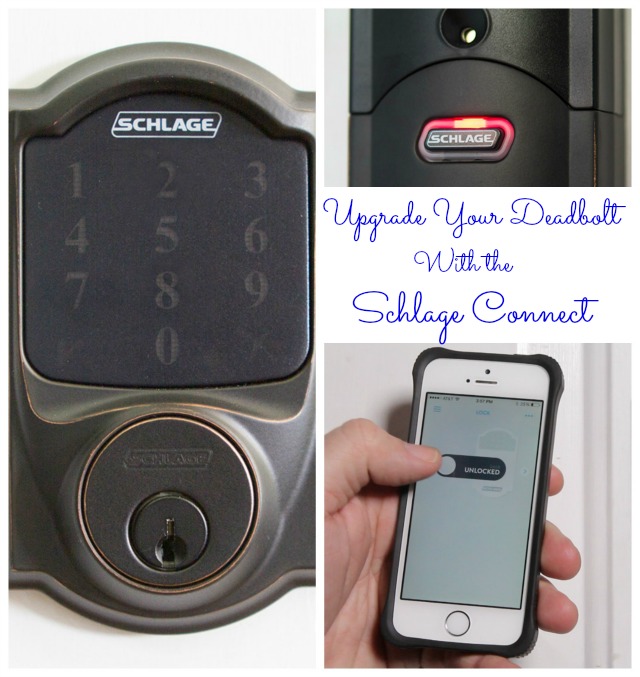 Safety and security should be at the forefront of every homeowner's mind.  Although it's true that no house is completely immune from break ins, well designed locks and a few other security features can help keep your home safer and a lot more secure.
Every deadbolt is not created equal.  Each deadbolt is rated as a Grade 1, 2, or 3 by the American National Standards Institute (ANSI) after being put to the test, helping to identify the quality and durability of different locksets.  With that being said, when I set out to find a deadbolt, there were a few options that I was keen on having.
Security.  A Grade 1 ANSI rated deadbolt, assuring that our household is protected with the highest available standard of security.
Numerical Touch Pad access.  You wouldn't believe how convenient it is to be able to unlock a door without having to fumble around for your keys.  At the firehouse, where I work, I've grown accustomed to leaving my keys in my pocket and gaining access simply by punching a few buttons on the touch pad.
Alert.  Since we've got a fearless toddler running around the house, having a lock that has some sort of alert feature when the door is open, would give us extra piece of mind in those moments where our kiddo sneaks away and tries to explore outside!
Remote Access.  Have you ever left your house and thought, did I lock the door?  Well, I definitely have, so having the ability to not only double check, but also operate the locks remotely, is pretty important to me as a dad and a homeowner.
As luck would have it, Schlage was kind enough to send us some new locks that actually exceed the standards that we set out to find for upgrading our deadbolts!
Meet the Schlage Connect,(found HERE) an electronic deadbolt that's innovative technology has helped shape the future of home security!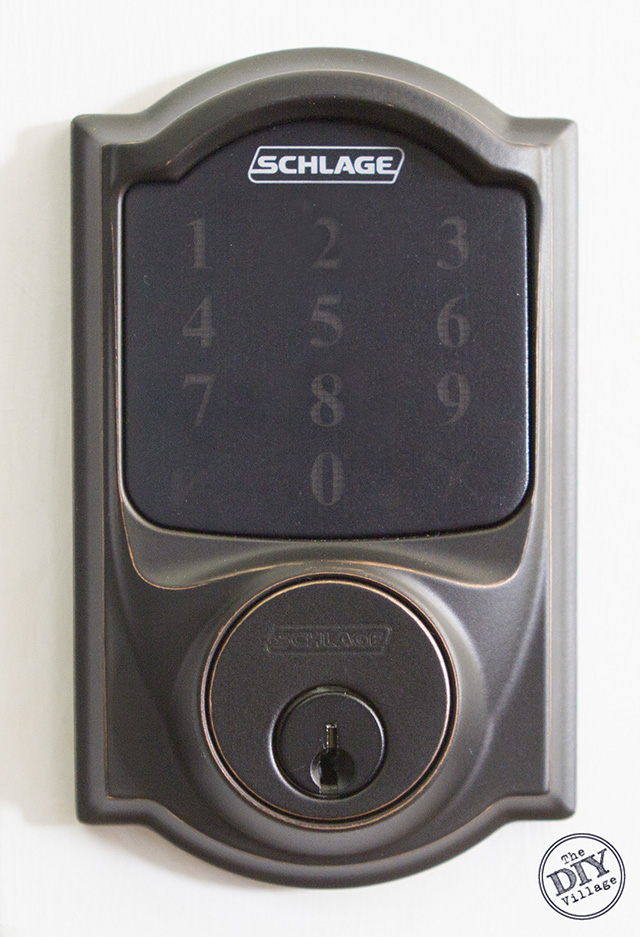 If you'd like to see how easy the install is, here's our Homes.com Video Tutorial on Installing the Schlage Connect!
After living with the Schage Connect for a few months, here are my thoughts on how well it performed and why I think you should upgrade your deadbolt.
Its numerical touchpad is designed with a matte finish that protects from fingerprints and smudges.  What I really like about the capability of this deadbolt is the ability to program up to 30 different access codes.  That means that each family member can have their own access code.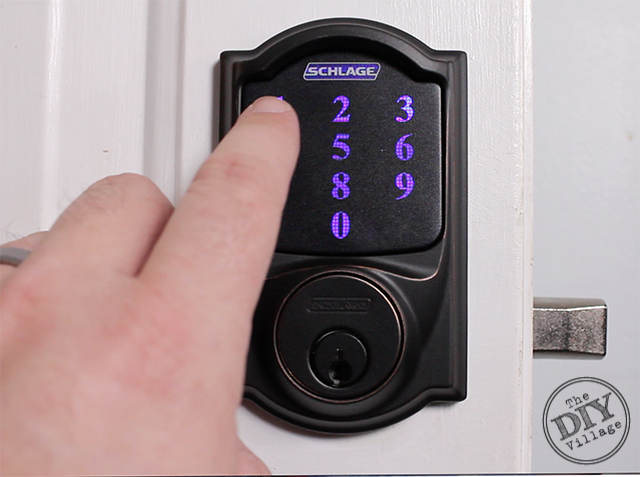 The Schlage Connect has a few different alarm settings to choose from.
Activity- Alarm sounds when the door is open or closed. (Two short beeps)
Tamper- Alarm sounds when the lock is disturbed, while locked. (15 second alarm)
Forced Entry- Alarm sounds when significant force is pushed against the door, while in the locked position.  (3 minute shrill, steady alarm)
I've found the activity setting is perfect for households with little explorers! Anytime Josslyn tries to venture out, Jacque or I hear the audible beep and can cut her off at the pass!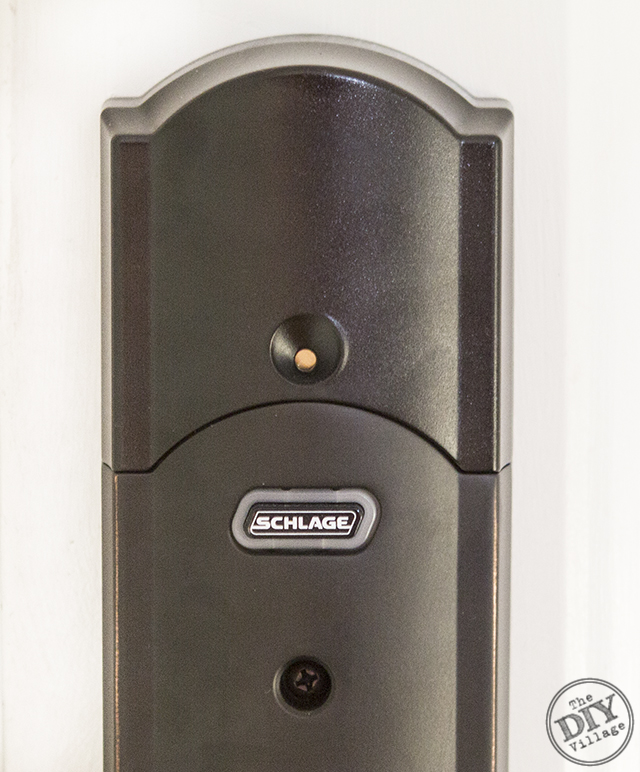 Now, like I said earlier, the last thing I was looking for in new lockset, was remote access.  The Schlage Connect is capable of remote operation, but you'll need to add a home automation hub (Roughly, $50) to your household and the matching app to your mobile device.  Here's a look at the Schlage Connect access on the Wink app. You can find the Wink Hub HERE.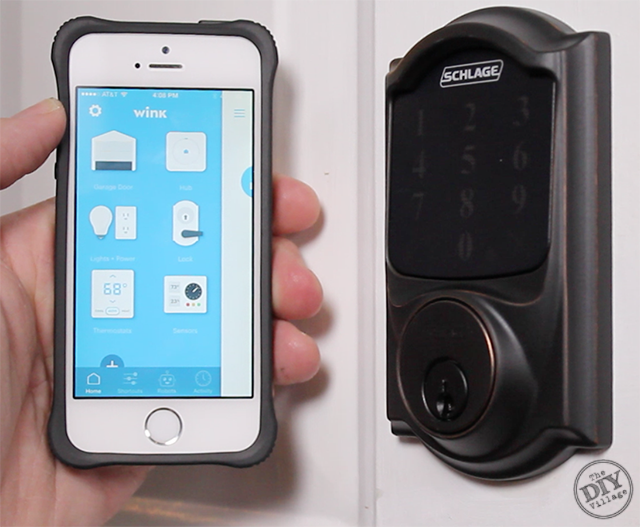 This is a great way double check that you've locked your door once you've left the house, plus operating the lock remotely is as simple as swiping across your device's screen.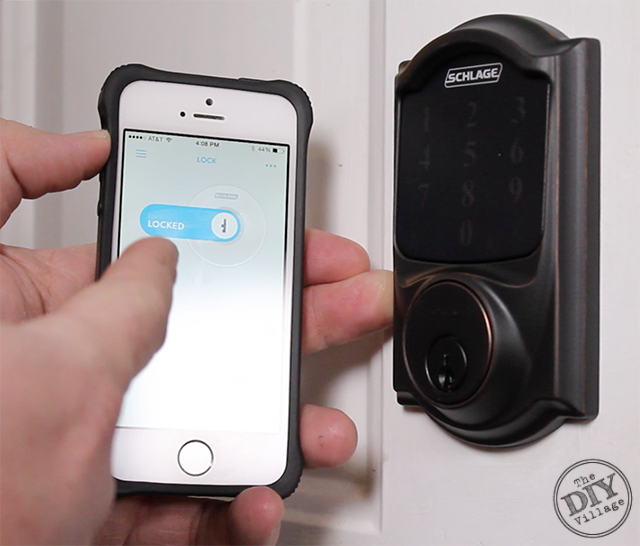 So, as you can see, the Schlage Connect met and exceeded all of the requirements that I set out to meet in a new deadbolt!
Now if you're not quite ready for this much technology, Schlage produces some more traditional ANSI Grade 1 deadbolts that offer a combination of security and decor.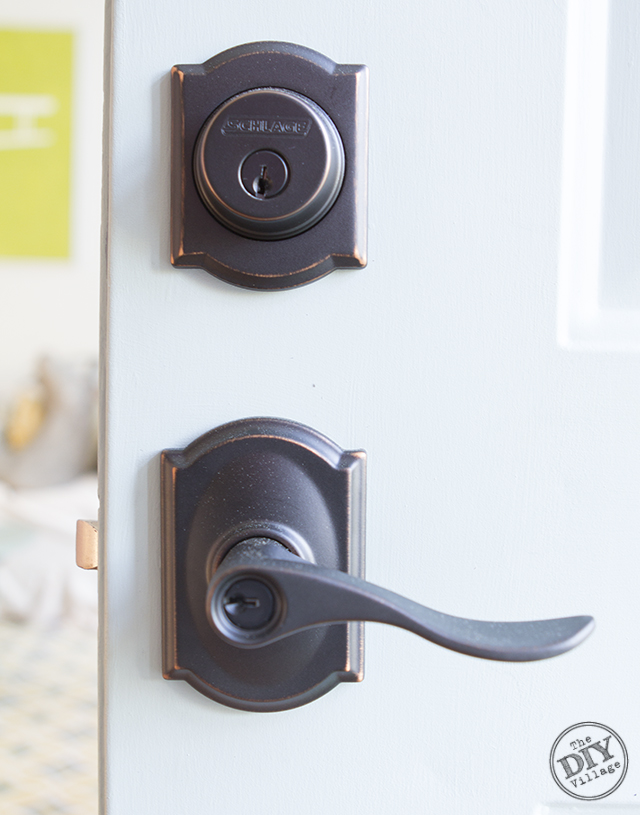 So whether you're ready for home automation or you're just wanting to make sure that your home is secure as can be, consider letting Schlage help protect the things you love the most!
Disclaimer: Schlage was kind enough to supply the locks used for this article.  All thoughts and opinions found here within are our own.