#spon: I'm required to disclose a relationship between our site and Intel This could include Intel providing us w/content, product, access or other forms of payment.
When I found out we were going to be headed to the beach for a family vacation this summer I was so excited.  I mean what better place to take Little Bit than the beach?
She thankfully LOVED the beach as you can see in this video of her playing on the beach.  But when I was planning for the trip I KNEW that there were a few things I needed to pack for those just in case days.  You know just in case there is a rainy day, just in case there isn't a DVD player at the house we were renting.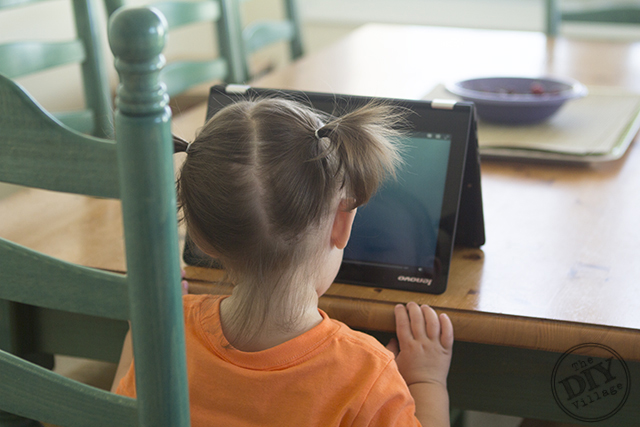 Enter the Lenovo Yoga 3 with Intel 2in1 .  Matt was quick to download a couple of Little Bit's favorite movies and I am beyond thankful, especially when we ended up with one super rainy day!  The Yoga 3 was perfect for our vacation.  Not only was I able to check my email, Joss was able to watch movies without turning off the screen, and my favorite one the Yoga 3 is super small and slim!  This will be a must take on every vacation from here on out!