Let me start this off by saying I'm pretty lucky to have a husband who is so understanding about my purchases!  4 years ago (yes I said FOUR) while in Atlanta I talked my husband into a quick trip to Scott's Antique Market. It was a miserable hot humid summer day but he agreed and we went. And of course I found a few things I just had to have! One of which was this awesome Duncan Phyfe game table. I loved everything about the table, the legs, the feet, the pedestal and the fact that it was super awesome and folded up.  Did I mention that this sweet little table was only $15?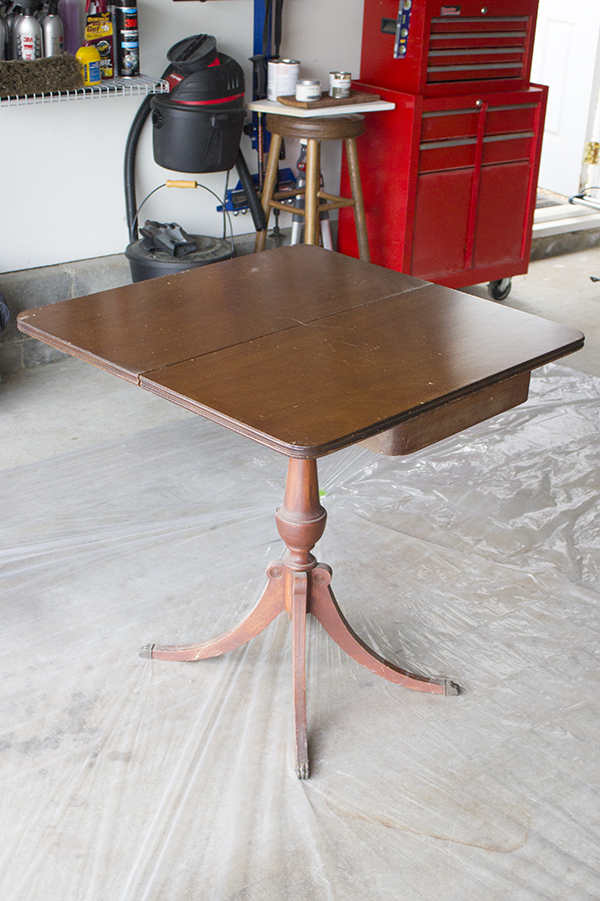 ** This post contains affiliate links**
The table had been through a lot.  Upon closer inspection it appears as if every leg on the poor table has been broken and repaired at one point or another.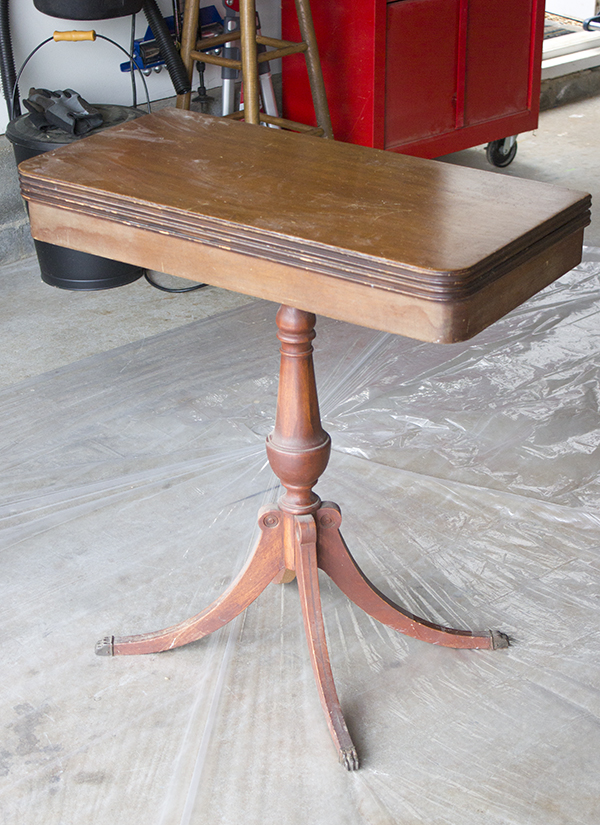 The top of the table was in pretty bad condition as well featuring a fair amount of dings and dents that I have no intention of properly repairing.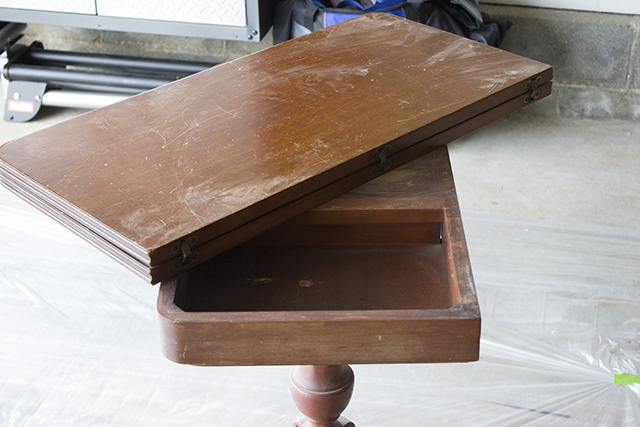 But this table is awesome and so for 4 years it sat lonely in our garage. It served as a work surface for when we were working on projects and needed a place to set paint cans. It also served as a catch all for things that I was too lazy to put away as soon as I was done using them.  But enough is enough and it is clear to me it's time to give this little table some TLC and let her show us what she's got!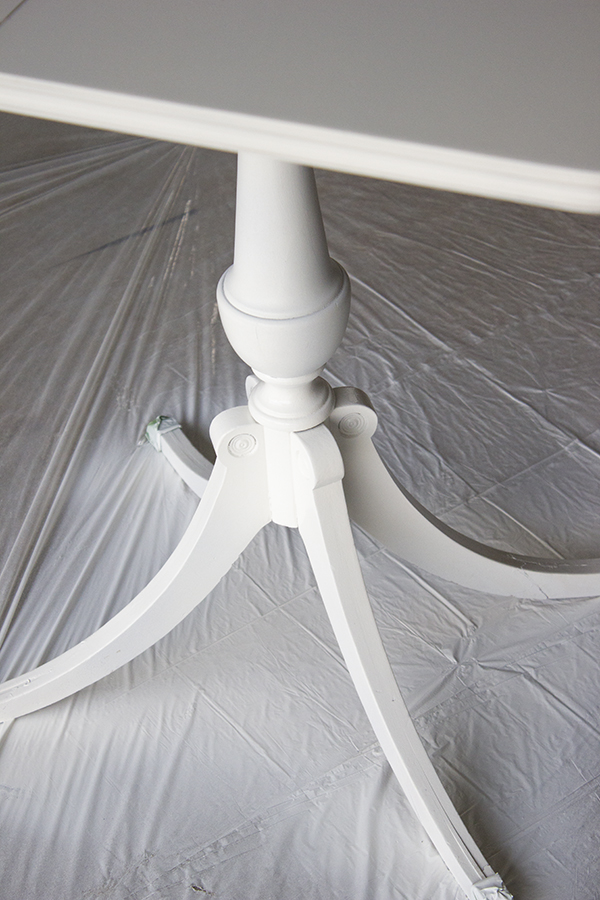 I started sanding the piece down and taping off the legs.  I normally use my HomeRight Finish Max Pro to paint my pieces but this time I was challenged to give the Finish Max HVLP  a go round.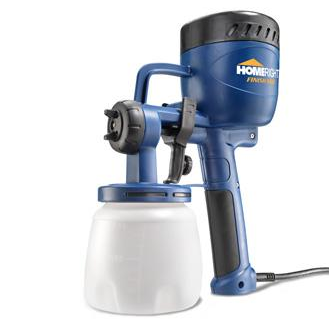 Man oh man do I love this little thing! It weighs hardly anything and I was able to get two good coats of paint on the table in no time flat! It also cleans just as easily as the HomeRight Finish Max Pro!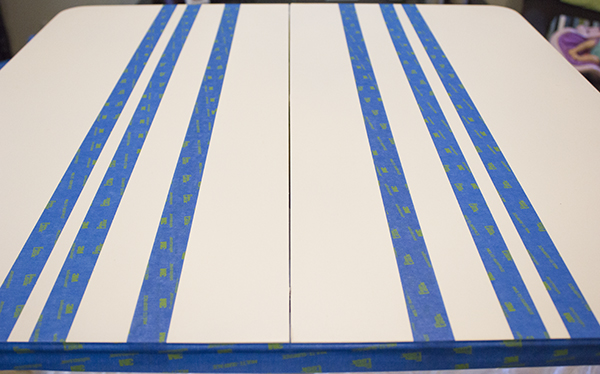 I gave my paint a few days to set up and then moved onto the next step, taping off stripes! I measured out equal distances from the center fold of the table, marked, and taped off 5 total stripes.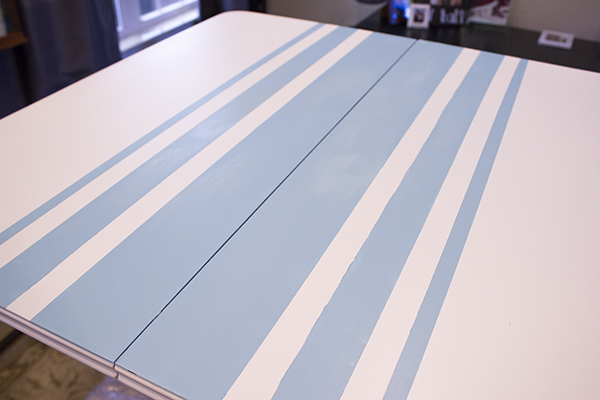 I dug into our paint cabinet and pulled out a custom mix we had done a few years ago.  This color is so beautiful I would paint pretty much anything in our house with it!  I gave the stripes two coats and removed the tape while the paint was still wet.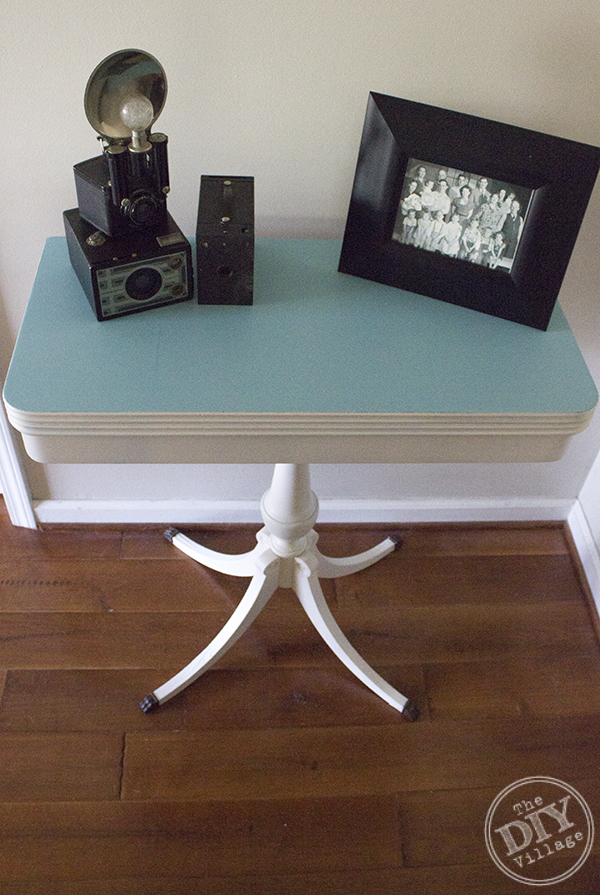 Ahhhh I love this table!  When the table is closed you get a view of the vibrant turquoise/blue.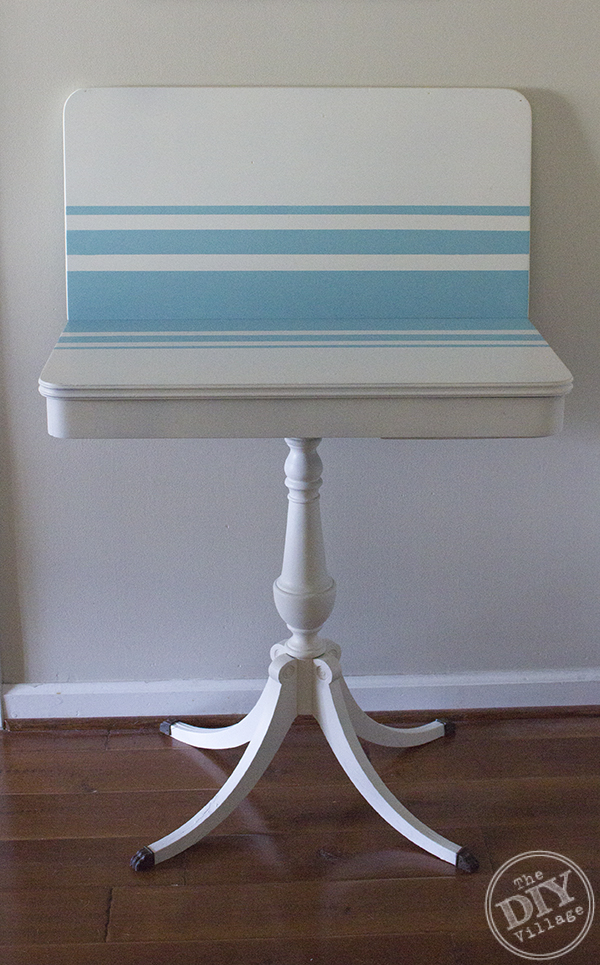 When its open you get the beautiful cream and turquoise stripes!  I am so kicking myself for not making over this table sooner.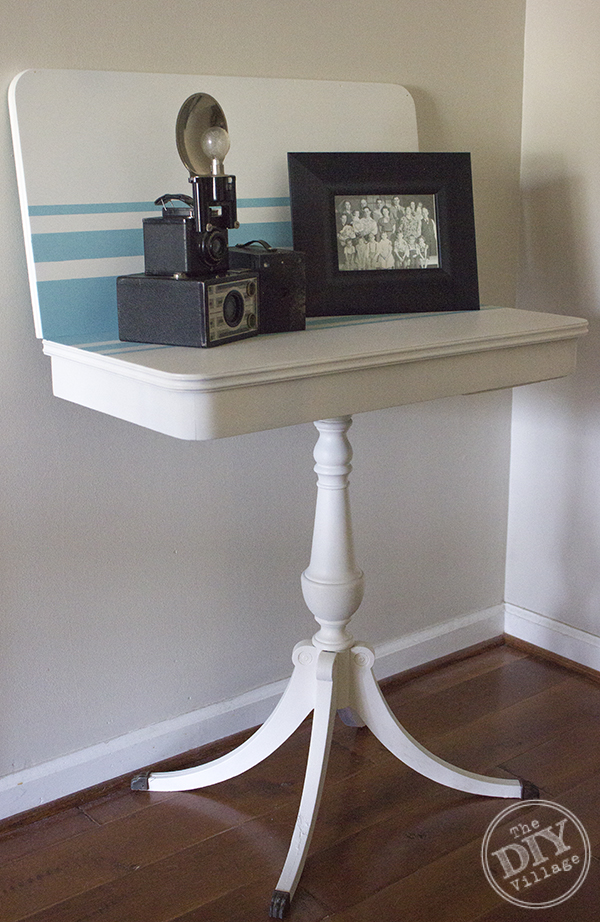 I just keep telling myself that it wasn't that tables time, it had to wait so that it got the perfect touches!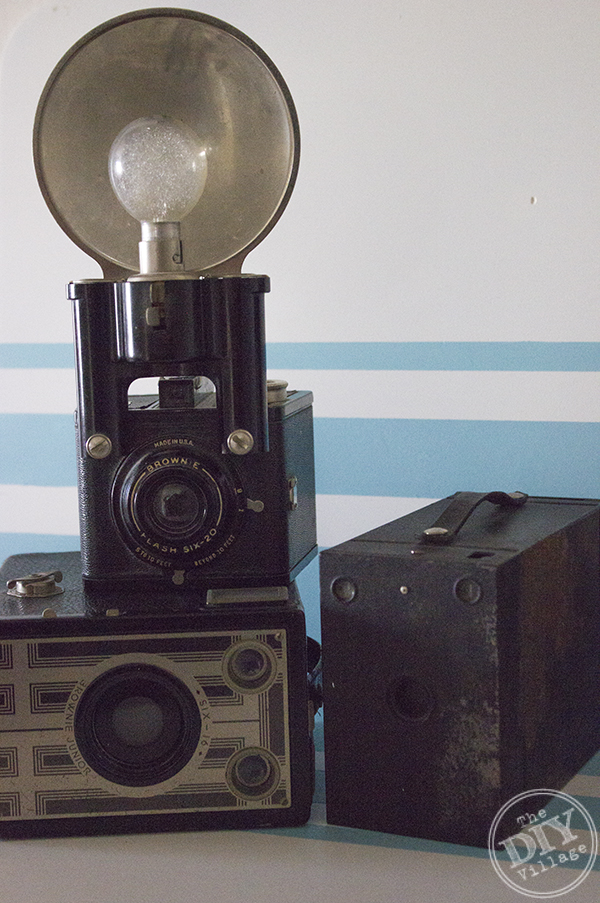 For now the table gets to live at the top of our stairs and display some of my grandparents antique cameras and some family pictures!  I have also decided to leave the inside of the table exposed.  I just love these strips too much to cover them up by closing the table up!
So now for the good stuff!  Could you use a HomeRight Finish Max HVLP? Would you like to win one?  If you answered yes to either of these questions it's time to enter to win your own!