Last month HomeRight challenged a few of us to makeover an inexpensive bookcase using whatever materials we chose, the only stipulation was that we needed to use the HomeRight Fine Finish Max HVLP sprayer.  It took me about 5 seconds to say yes, this was going to be perfect for the nursery we are working on!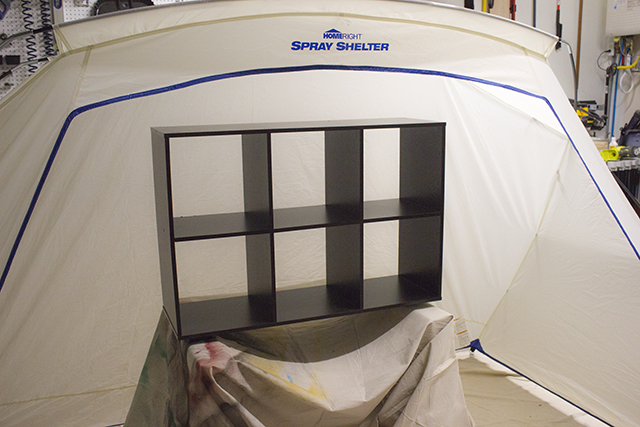 One night after we got Little Bit to sleep, Matt helped me set up the HomeRight Spray Shelter.  At the time we were working on another project and the Spray Shelter was awesome at keeping the paint contained and from speckling everything in our garage!  I put the cube on sawhorses to help raise it up for easier painting.  When you are 30 weeks pregnant the last thing you want to be doing is bending over for 30 min!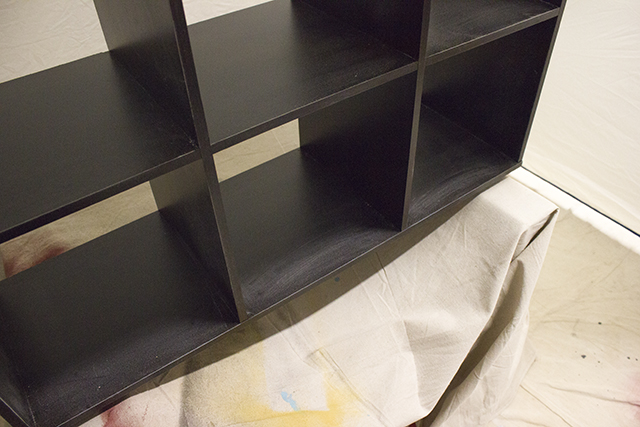 I gave the storage cubes a good sanding.  I mean GOOD!  This particular product is made out of a horrid laminate that could bring even the most seasoned furniture painter to their knees in seconds!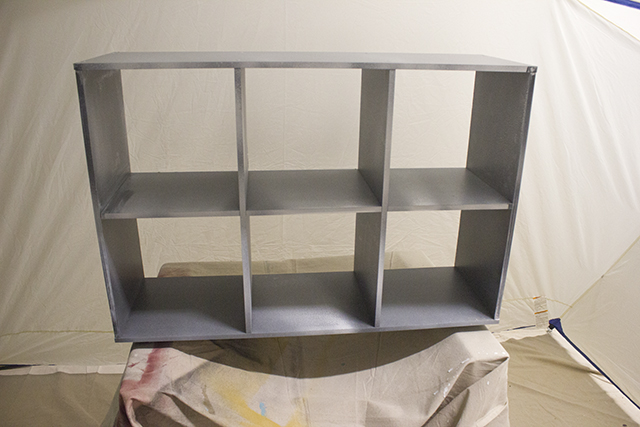 I picked a high quality primer, prepped my Finish Max and gave the unit it's first coat of primer (I did two total).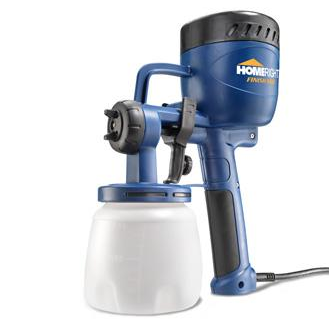 I let the primer set up for 24 hours before painting the piece with my finish color.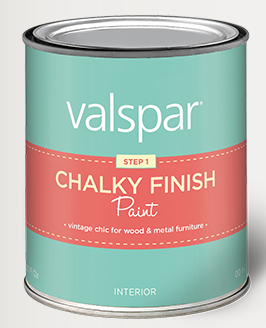 I used Valspar Chalky Finish Paint in Woolen Stockings.  The color is warm brown tone which is perfect for our nursery.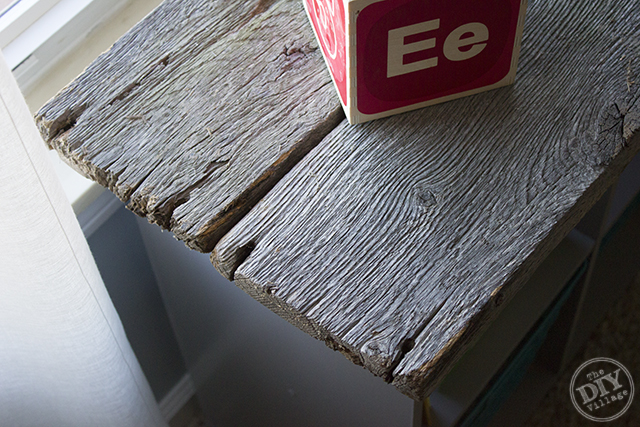 After I let the paint set up for 3 days I applied a finish coat of polycrylic.   Valspar makes a wax, but I didn't trust it with this particular application. I had nightmares about the paint scratching off every time Little Bit or the baby used the cubes, so polycrylic won out on this battle!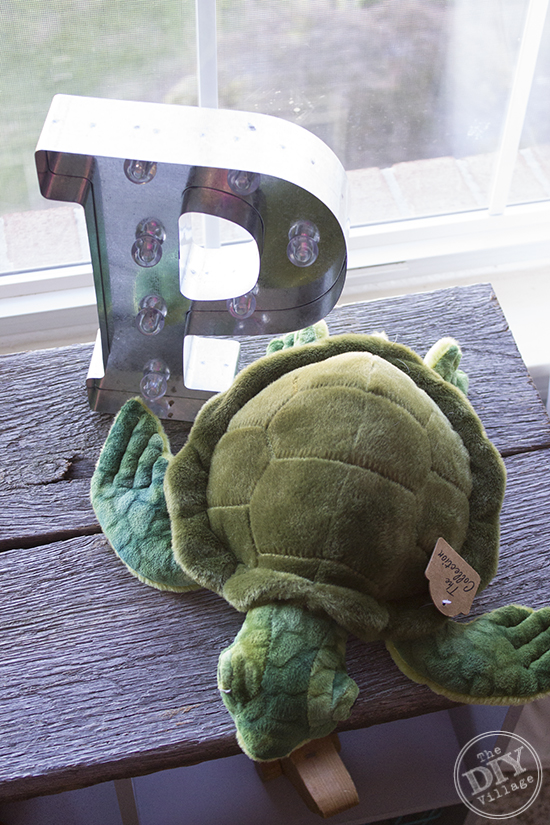 Matt trimmed two pieces of old barn wood so that they would slightly overhang the ends.  We clamped them to the top of the cube after getting them into the position we wanted, pre-drilled some holes, and screwed the wood to the top of the storage unit.  After the wood was installed I stained the end to match the rest of the wood and sealed the wood with a coat of poly!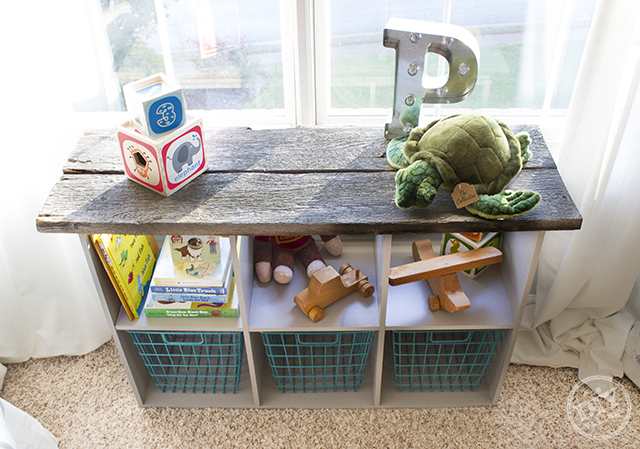 I found some great metal baskets at Target that fit perfectly.  I can't wait to fill them up with toys!  Plus they are the perfect compliment for the rustic storage unit!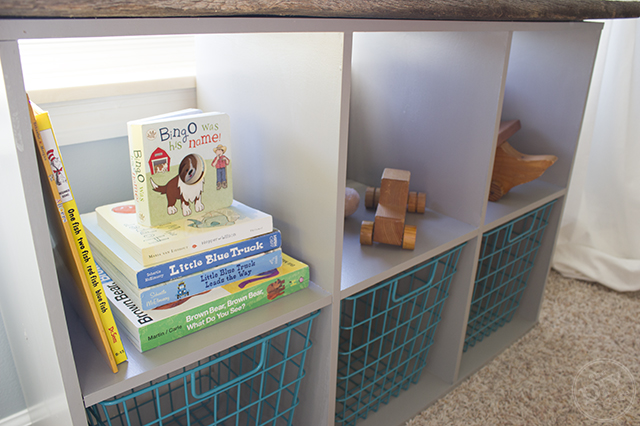 We went back and forth with the idea of adding casters to our unit, but in the end decided against them since we will be keeping the storage unit in front of the window.  Plus with little ones around, the less tipping hazards we have, the better!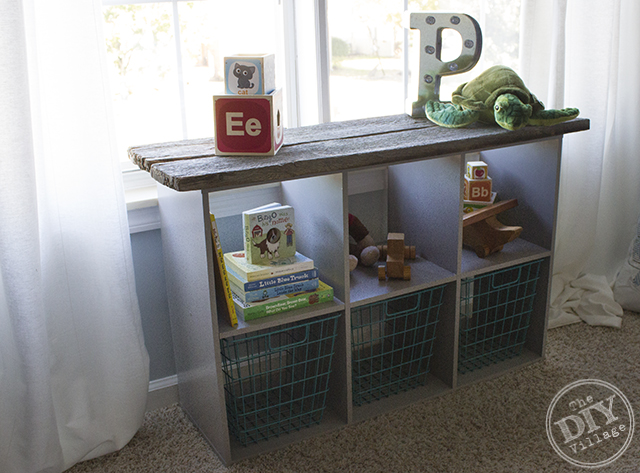 This is just one of many projects we have going on in the nursery, and we cannot wait to share them with you!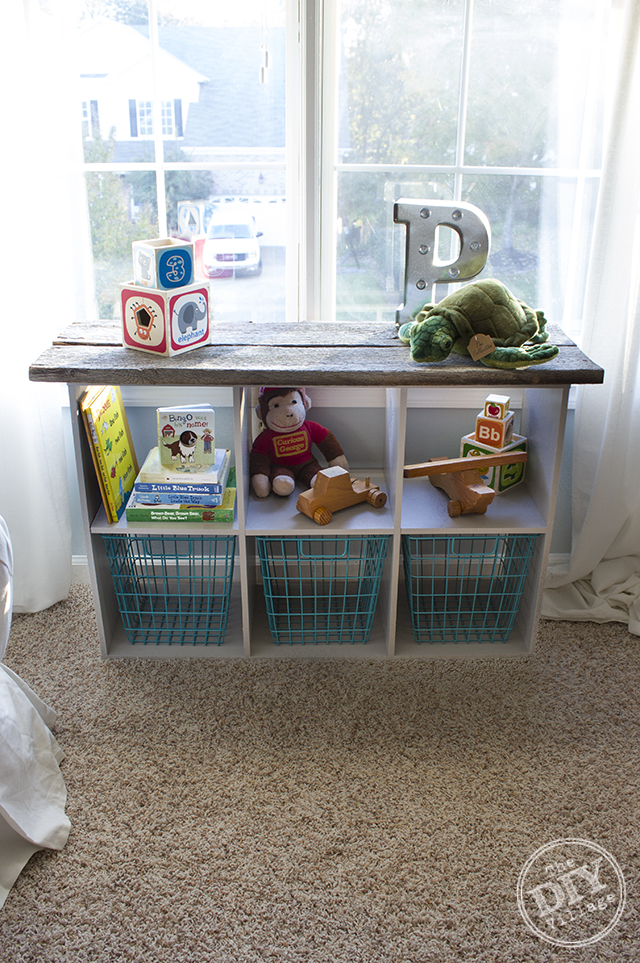 Do you have a project you are dying to try out a HVLP sprayer on? If you do stick around, we are giving away another HomeRight Fine Finish Max HVLP Sprayer this month!  So if you missed out last month, we are excited to give you another chance!
a DIY Village and HomeRight giveaway