Do you have that someone special in your life that you don't get to see all the time but when you do it's like you never missed a beat?  I'm lucky enough to have a few of those people in my life.  Some of them for over 20 years, how fun is that?  One person I have been lucky enough to get to know and now call family is my sister-in-law, Sarah.  She is always so thoughtful and caring it helps push me to be more mindful of so many things!  So to say I lucked out in the SIL arena is an understatement, she totally rocks!  And lets not forget that she is super crafty, this totally runs in Matt's family so I'm sure you aren't surprised by this revelation.  When Lowe's asked me if I was interested in receiving a Giftable for myself and one for someone else I immediately thought of my SIL, and knew she was the perfect person for this!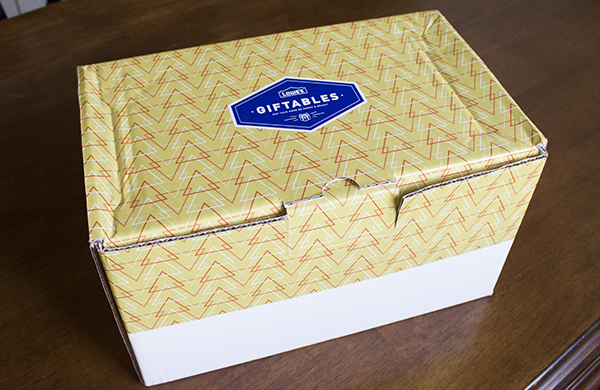 There are a bunch of different Giftable options you can send:
The hardest part was deciding which giftable to send but finally after some thought I knew she would have fun making the Holiday Twine Star!  Remember I said she was crafty, so I know this project will be easy peasy for her!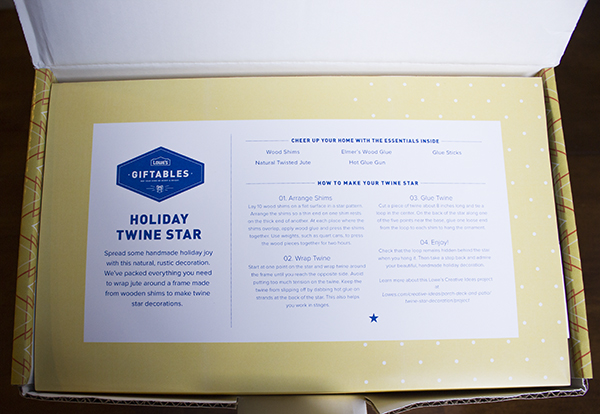 This particular kit came equipped with instructions and a list of the contents of the kit even before you get into the box!  They also include the URL for where you can find more detailed instructions with images online.  I was super thankful for this, I'm a visual person and tend to skip over details when I shouldn't!  My 2nd pick was the Build and Grow Race Cars, I know she would have a blast playing with my nephew on that one!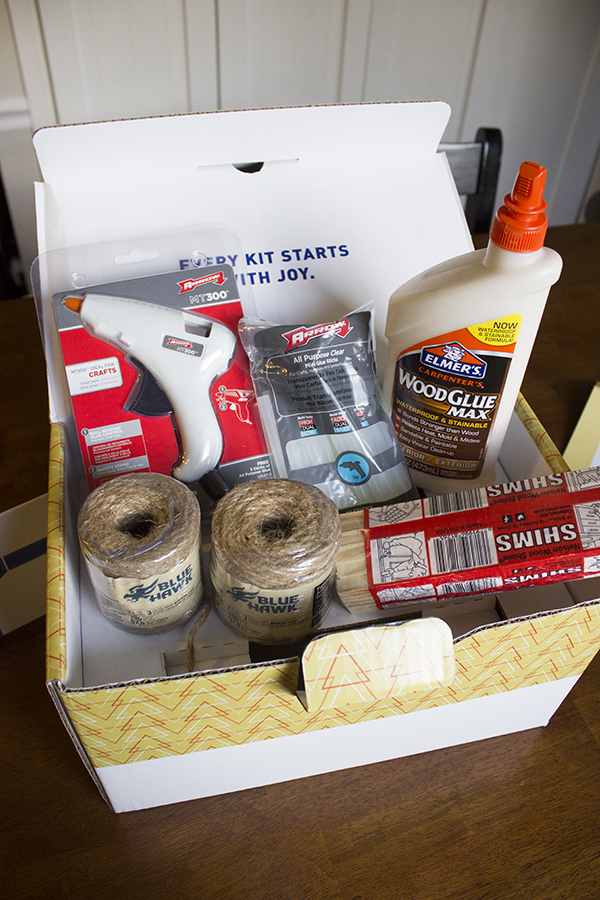 While this project would be fun to do with your kids, our kiddo is still a little young for this so I decided to create my twine star while Josslyn was napping.  We haven't put our holiday decor out just yet, but I already have the perfect home for our twine star.  Oh and as for my SIL, she was SOOO excited when she received her kit.  I cannot wait to see how her project turned out!
The reality is you can send someone pretty much anything these days but my favorite thing about these Giftables is the fact that you can send pretty much anyone something they will love!  So what do you think, do you know someone who would love a gift like this?
For more information on the Lowe's Giftable follow any of the links above or head over HERE!  Oh yeah and the best part about the Giftable … FREE SHIPPING!  They had me at Free Shipping!