Over the last few months, Jacque and I have been lucky enough to participate in the beta testing for a crowd funded home monitoring system named Blink. We were given a Blink Home Monitoring System in exchange for writing an honest review.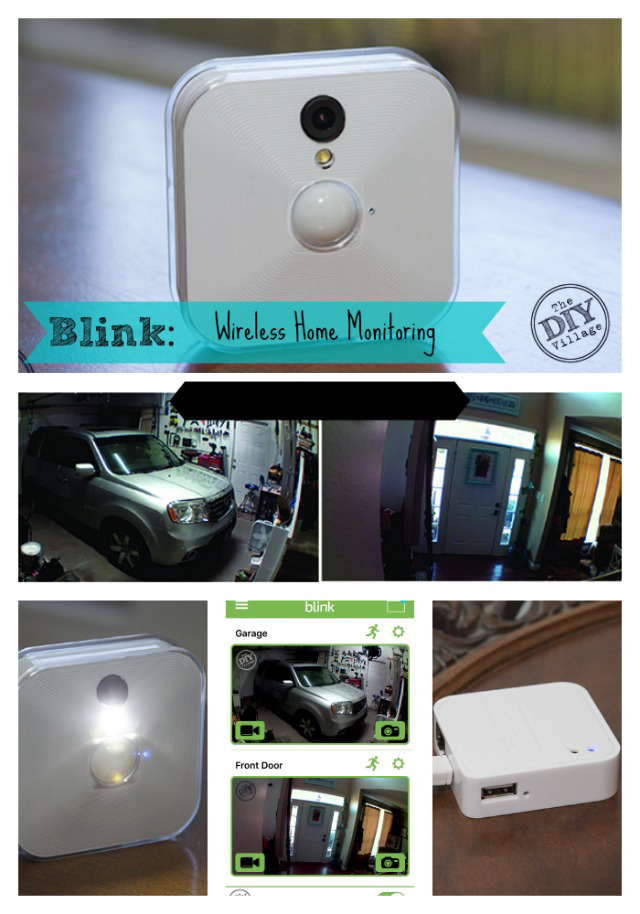 Blink is a wire-free HD camera with onboard motion detection and an alert system, perfect for homeowners or renters looking to keep an eye on the comings and goings around the home. It's slim, compact, and is powered by two lithium batteries that should last you up to a year.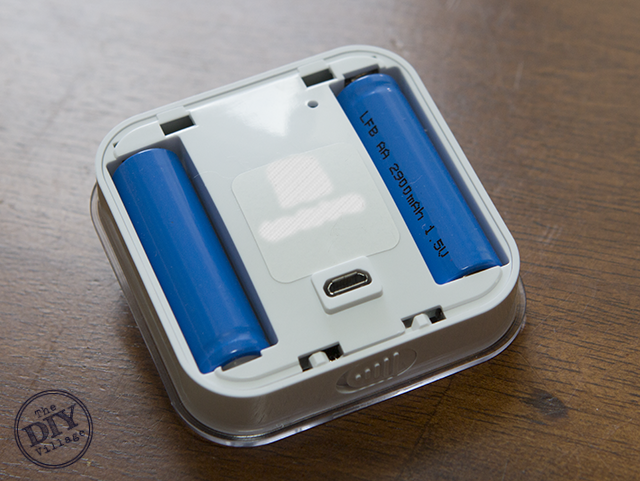 Blink sends instant alerts to your mobile device when it senses motion, allowing you to immediately check in and respond accordingly. And if that wasn't enough to peak your interest, the Blink is actually really affordable!
The initial investment to get your system up and running is impressively minimal. For one camera and a sync module, you'll only have to shell out $79! Each additional camera is only $60, with an optional add-on wireless alarm for only $50! Unlike a lot of its competition, Blink has no reoccurring monthly subscription costs. Amazingly, their cloud storage service doesn't cost anything! (More about that in a minute!)
Aside from the incredibly affordable cost, the other feature that makes the Blink system stand out is the fact that each camera is wire-free. When I've looked at using other home security cameras, I've been limited to installation locations to where I have a nearby power source. Since the cameras are battery powered, I can install them wherever I want. Just to be clear, the entire system is not wireless though. The sync module does require AC power and the overall operation of the system requires wi-fi, so if the power goes out, your system would be rendered inoperable.
The setup is super easy! It's as simple as plugging in the sync module, putting batteries in the cameras, and following the on-screen prompts from the Blink app. It took about 5 minutes to have the system up and running.
At 720p, the video quality looks fantastic in coverage zones during daytime operation and is actually quite impressive, in low light zones as well.  This camera has so many crowd pleasing features that I was a bit disappointed when I found that the Blink's advertised" night vision" is in fact an LED illuminator and not true night optics. The illuminator is triggered by the onboard motion sensors, casting light over the coverage zone.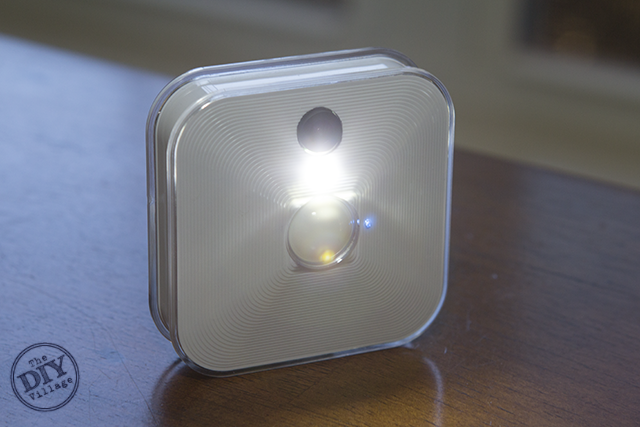 The illuminator does in fact work well, but there are some disadvantages that go along with having the LED light rather than true night optics.
It's not stealthy. If you're using this camera as part of your home security system, the illuminator will very quickly give away your cameras location.
It ruins the possibility of using the Blink Cam as a baby monitor unless you've got some light in the nursery. (This is a real bummer, as the wireless nature of the cameras make them perfect for installation in nurseries!)
The Blink team has done a really nice job creating a user friendly, reliable control center within the Blink app. The home screen is where you'll find access to each of the cameras in your system. Each camera displays a thumbnail image of its coverage zone. Inside each of the thumbnails there are two different icons, snapshot button and a live view button.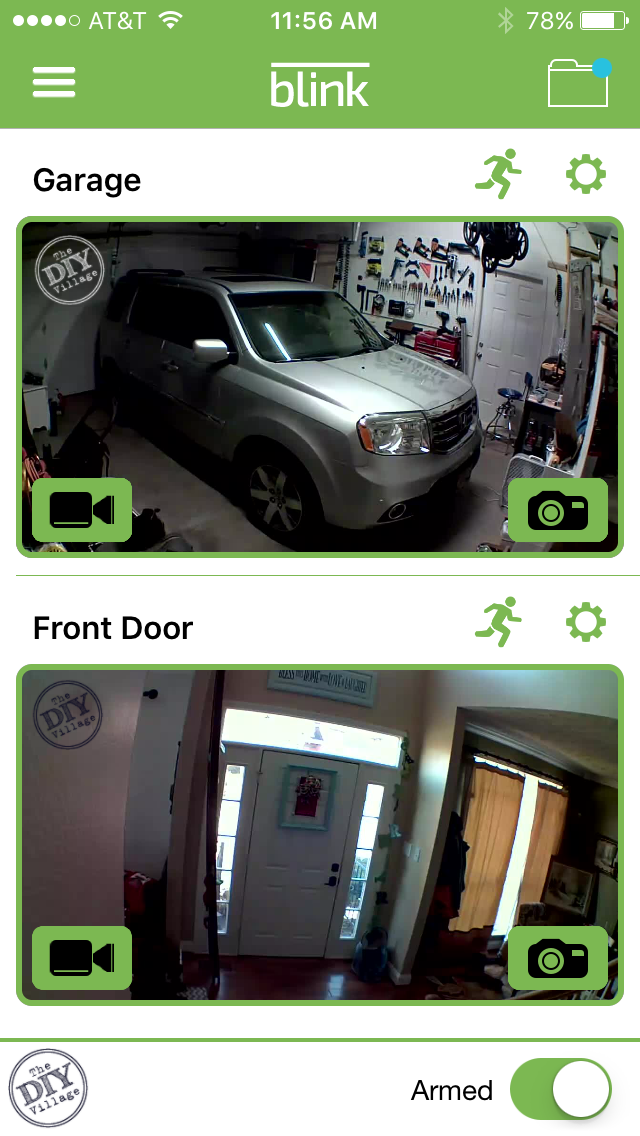 Tapping the snapshot icon will refresh the thumbnail, giving you a quick look at the coverage zone. The biggest advantage to using the snapshot feature is that it uses less power than viewing the live video feed. Tapping the live video button takes you into a different screen that displays real time video of the coverage zone.

Access to the settings of each camera can be found above their thumbnail images back on the home screen. Within this menu you can enable/disable motion detection, adjust the delay, sensitivity, and clip length for recording (From 1 to 10 seconds), along with settings for the illuminator. This menu is also the only place where you can currently view the temperature display and battery indicator for each camera. (My hope is that eventually, you'll see more control options and displays within the live feed view. It just seems more convenient)
The Blink system offers two ways of storing recorded video clips; local storage and cloud based storage.
Each Sync module has a USB slot that accepts flash drives for local storage.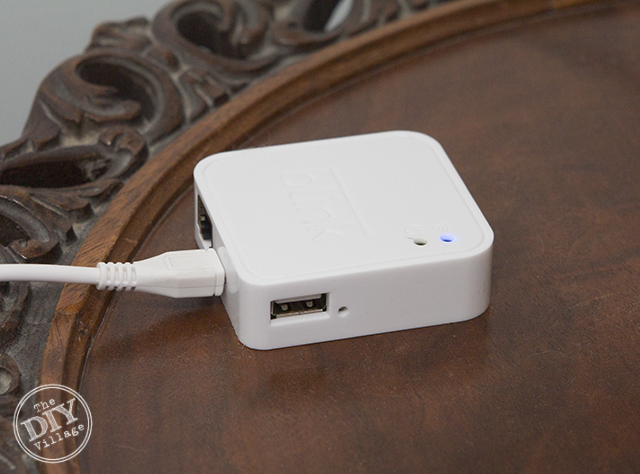 Within the app, you can find the clip rolls for each camera. These clips are stored on a secure cloud server and can be downloaded and shared from within the app.
One thing I want to make sure to mention is Blink's attention to privacy. Blink has a non-hackable hardware based LED indicator to let you know when it is either recording or being viewed in live view mode. It's a nice addition that should give you some piece of mind in regard to your privacy.
There are still some in-app features that have yet to be rolled out, but with what's already included, I think that Blink is a huge step in the right direction for home monitoring systems! At half the cost of most of its competition and its free cloud based storage, Blink is a high quality, affordable, option that every household should consider.
If you're interested in some more information, check out BlinkForHome!
Disclaimer: I received this product gratis.